1 Tube of Toothpaste, 4oz
2 Classic Brushes

Soothing aloe vera

Bacteria-fighting xylitol
Antioxidant-rich green tea
View full details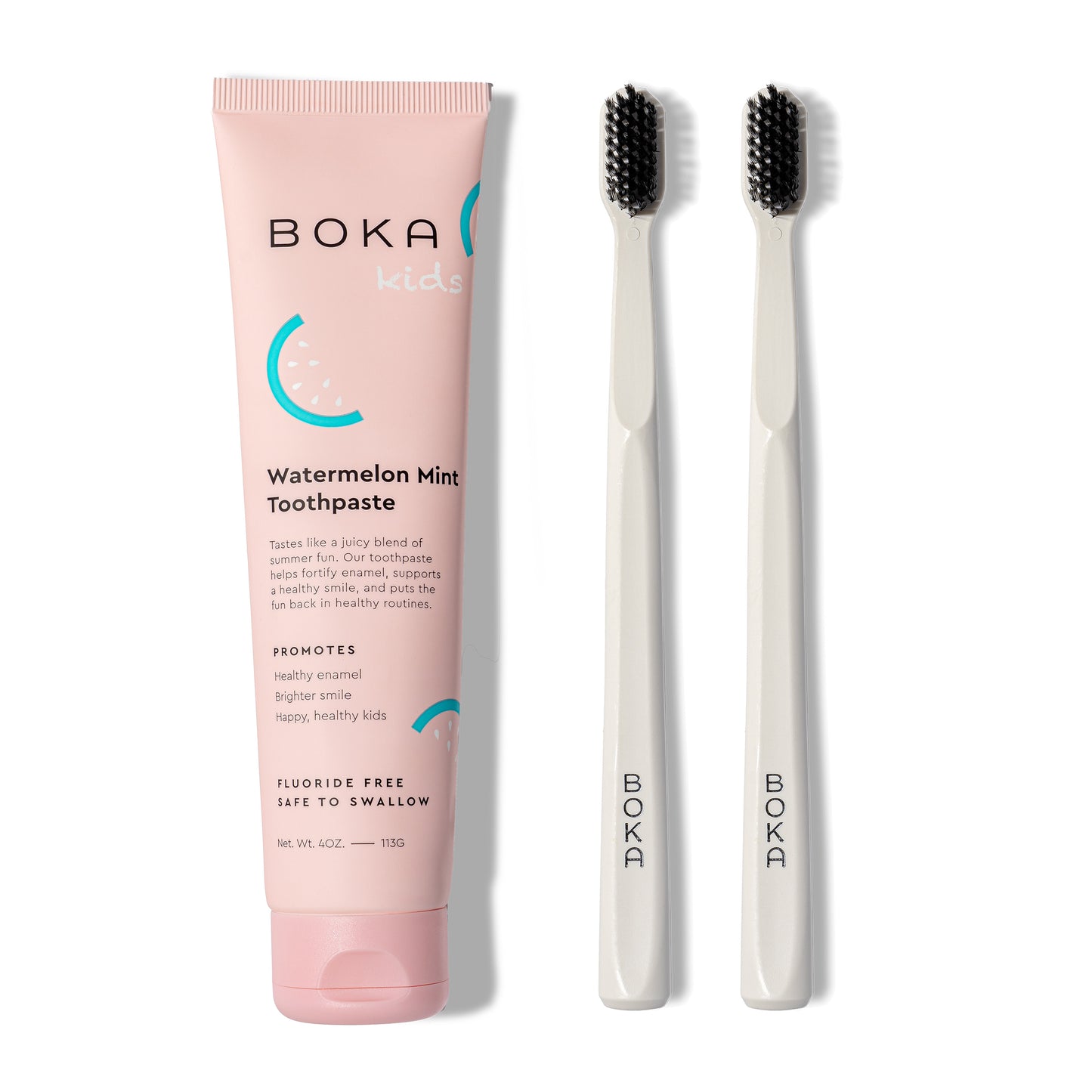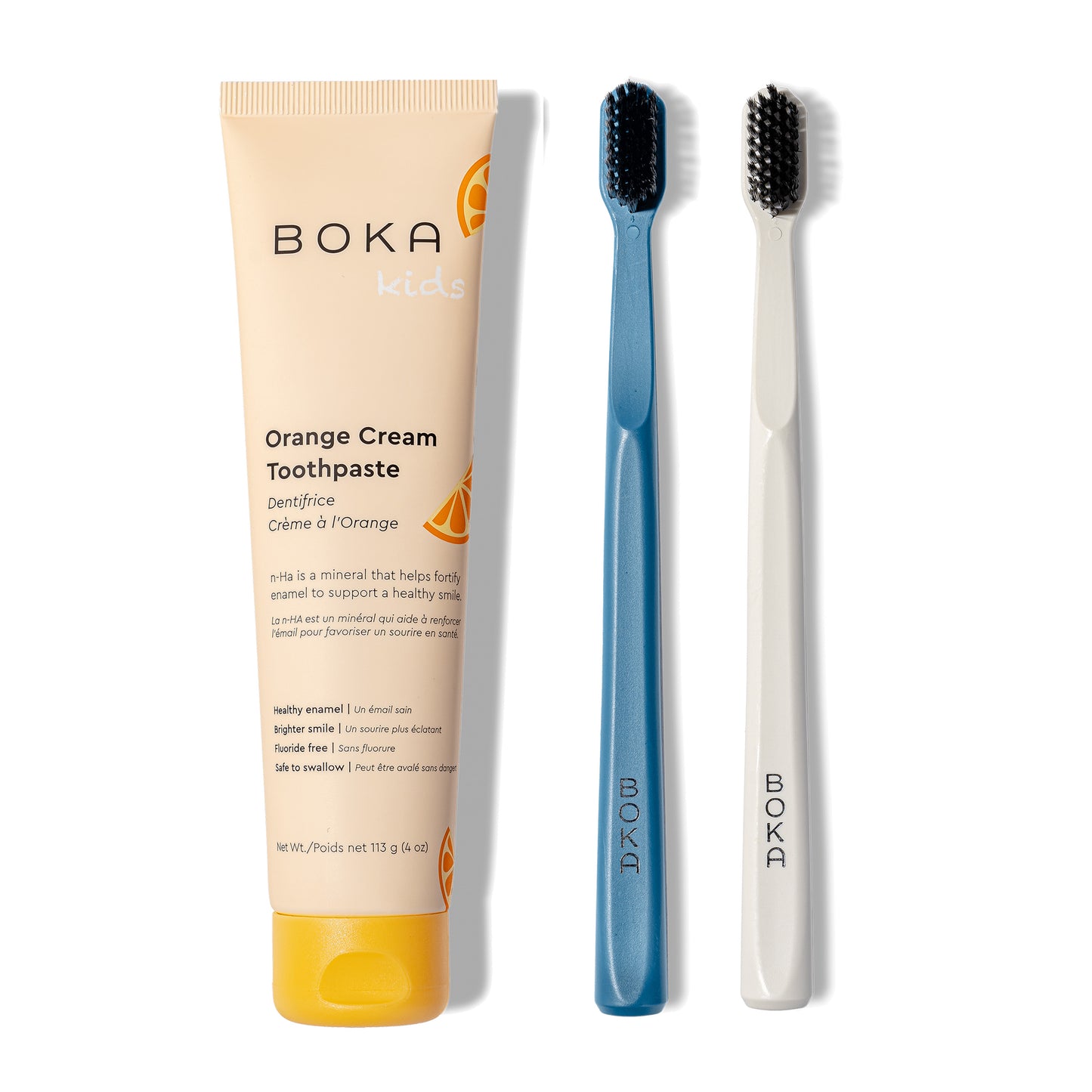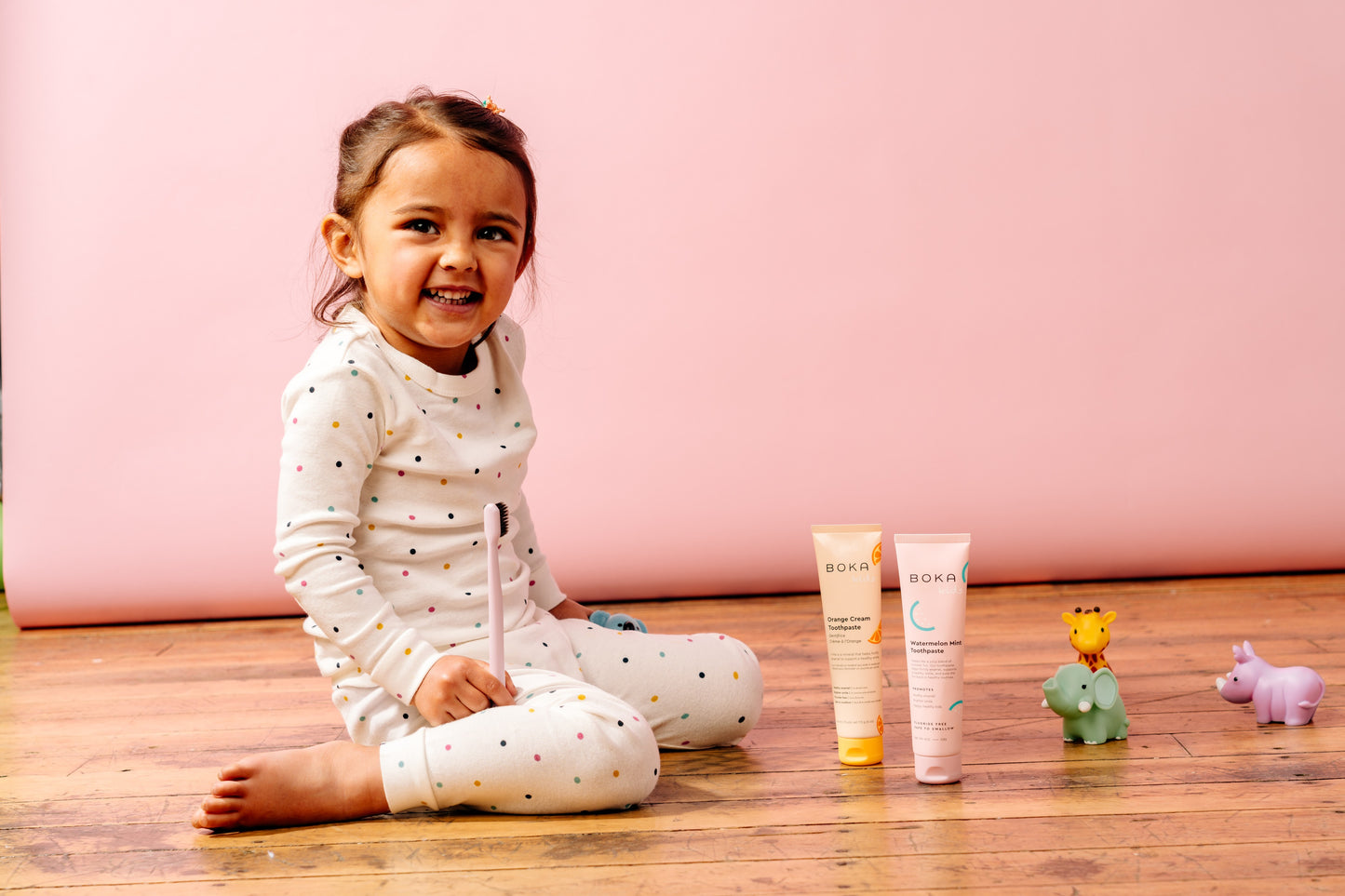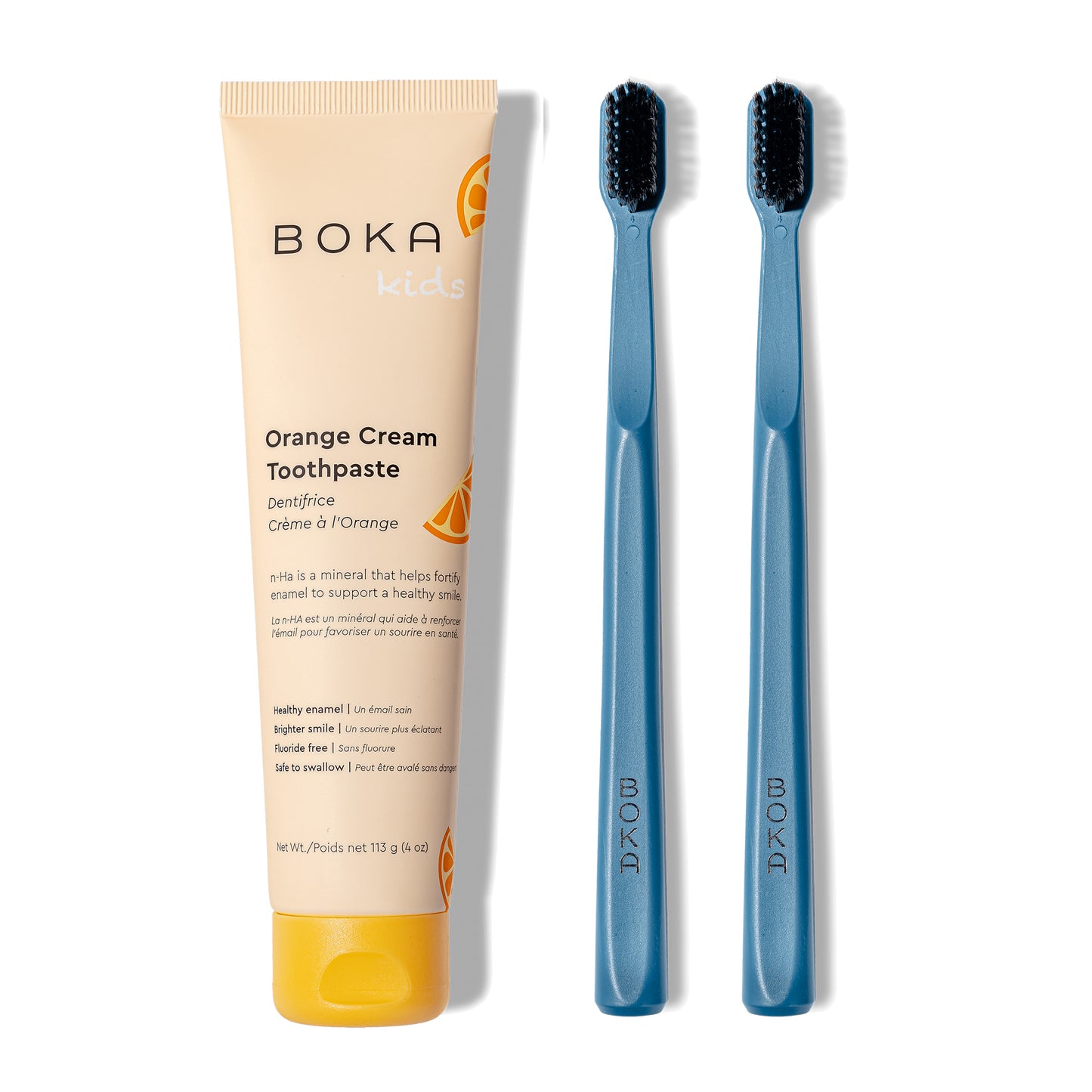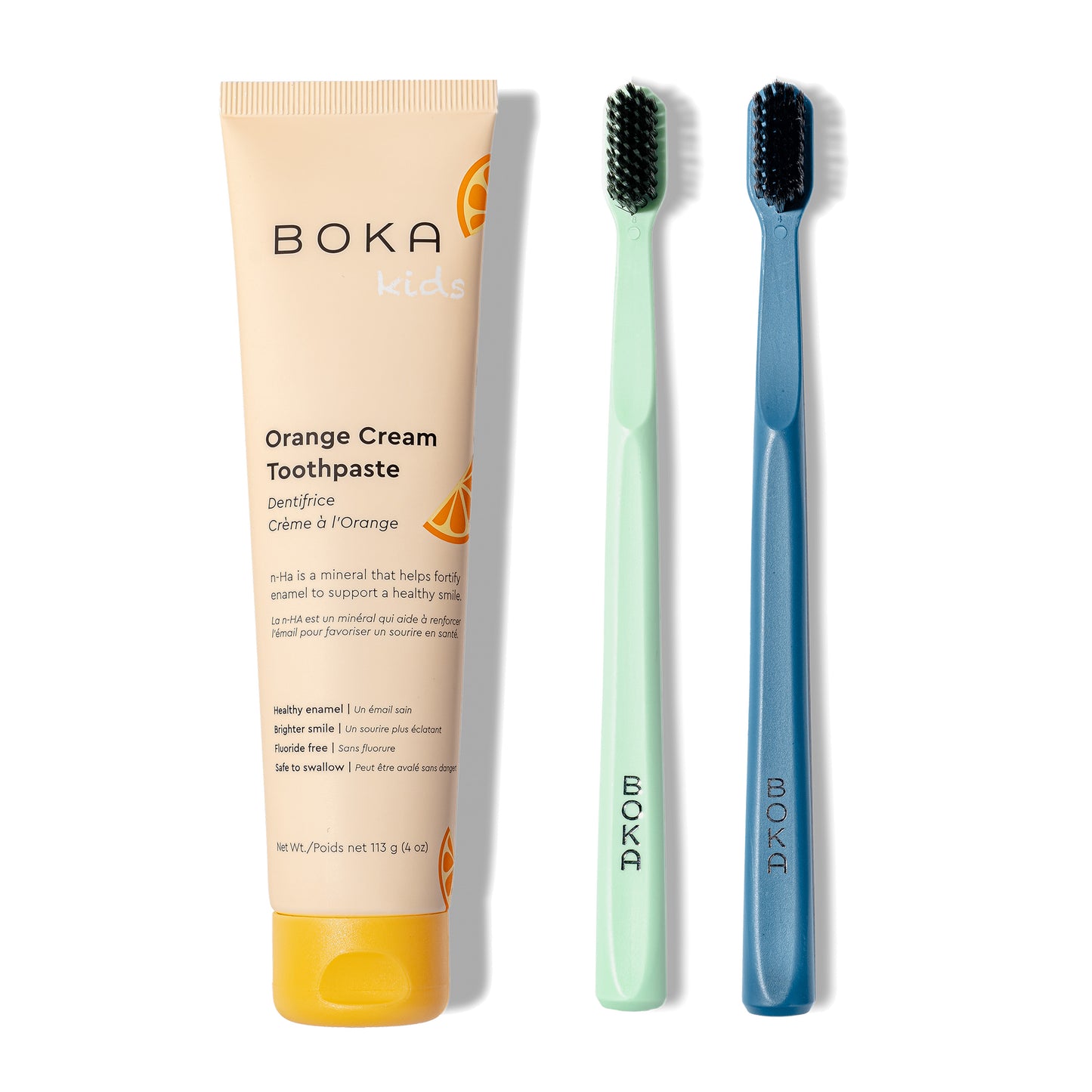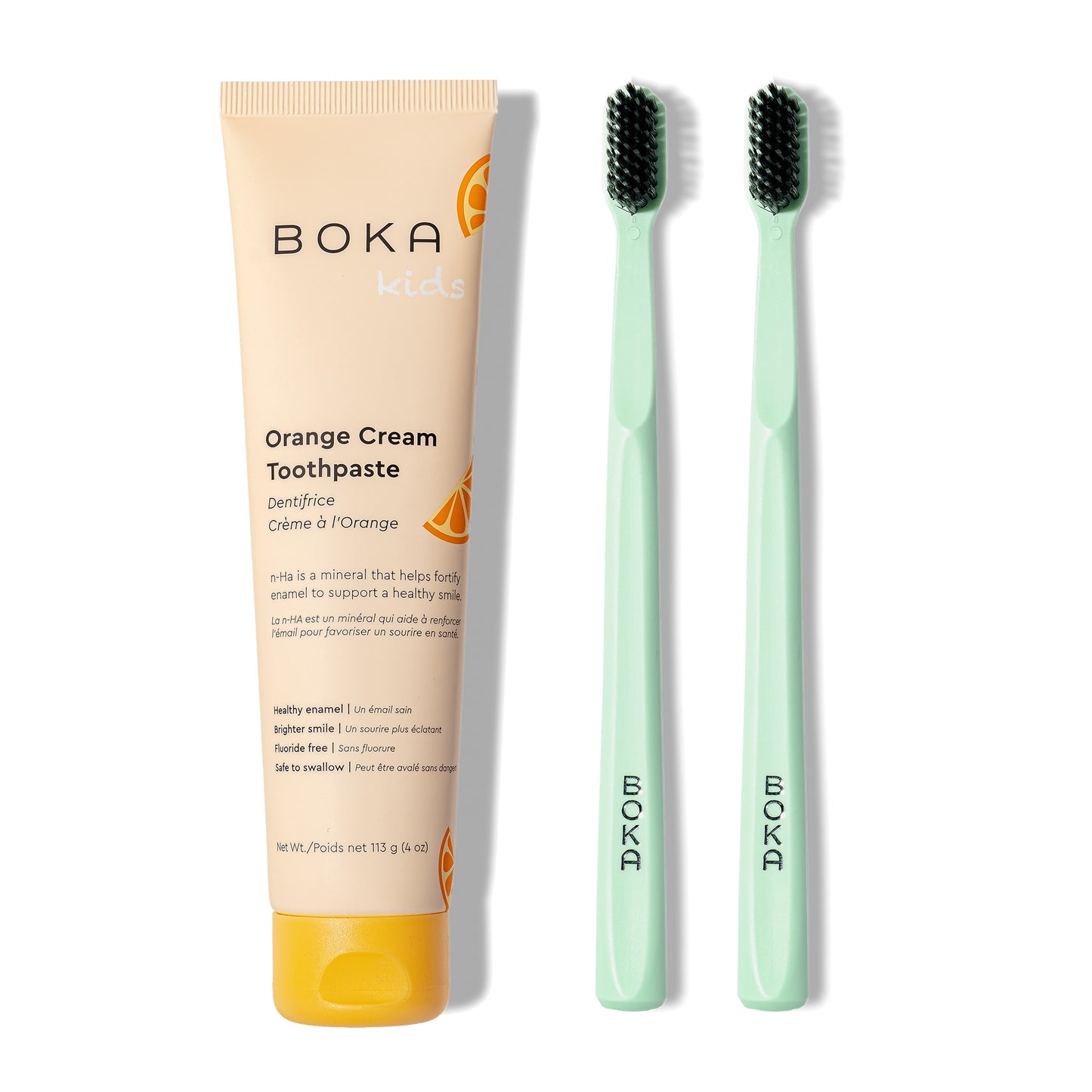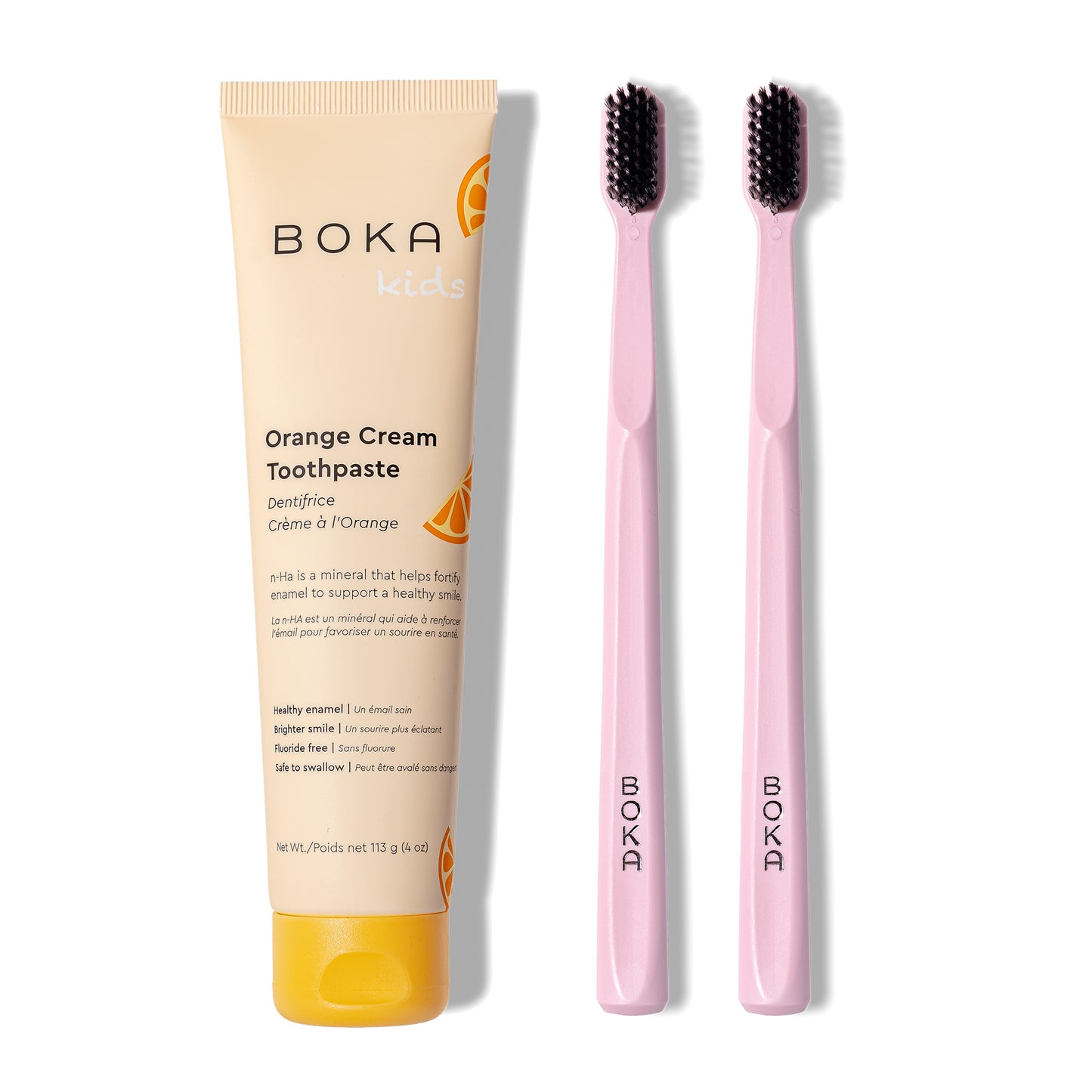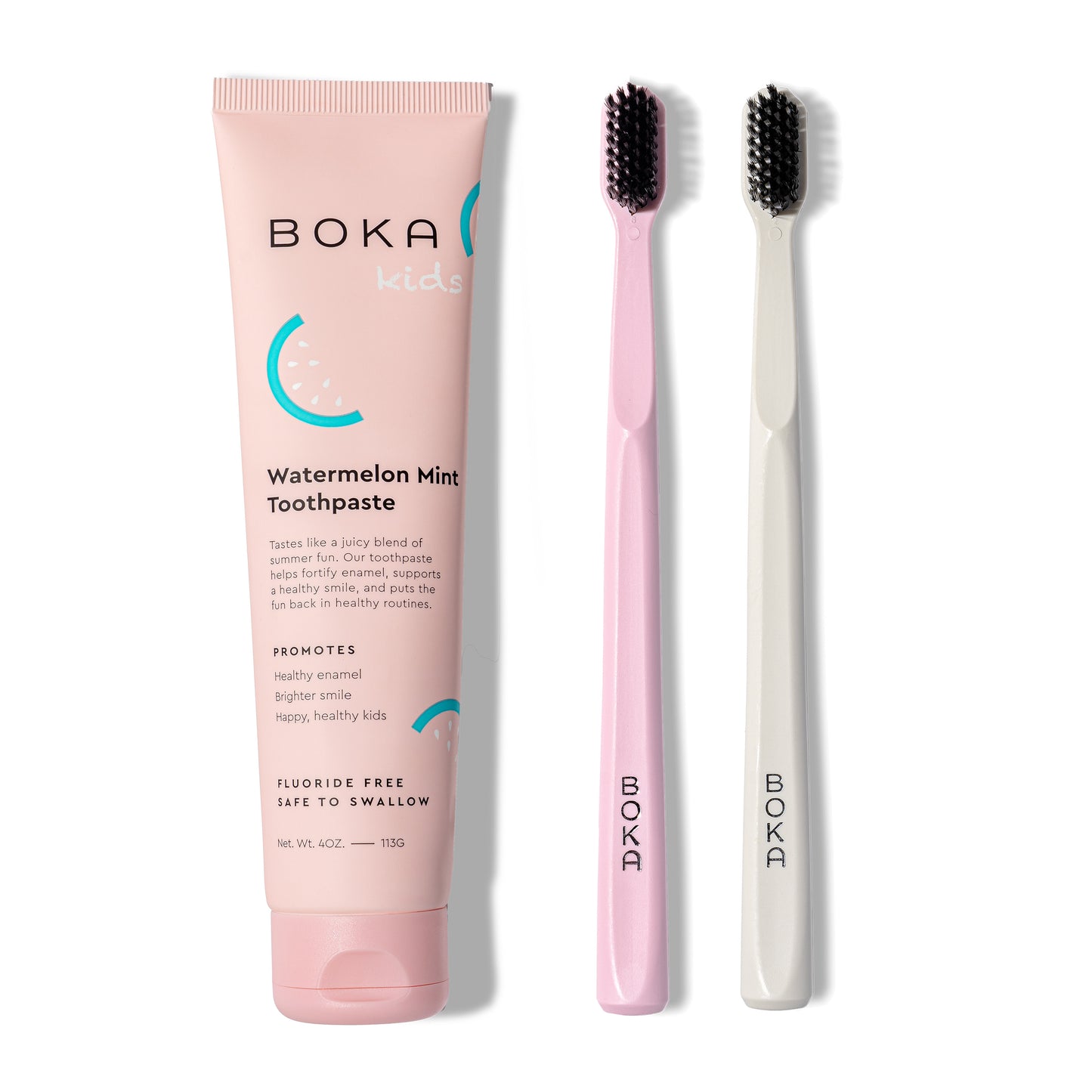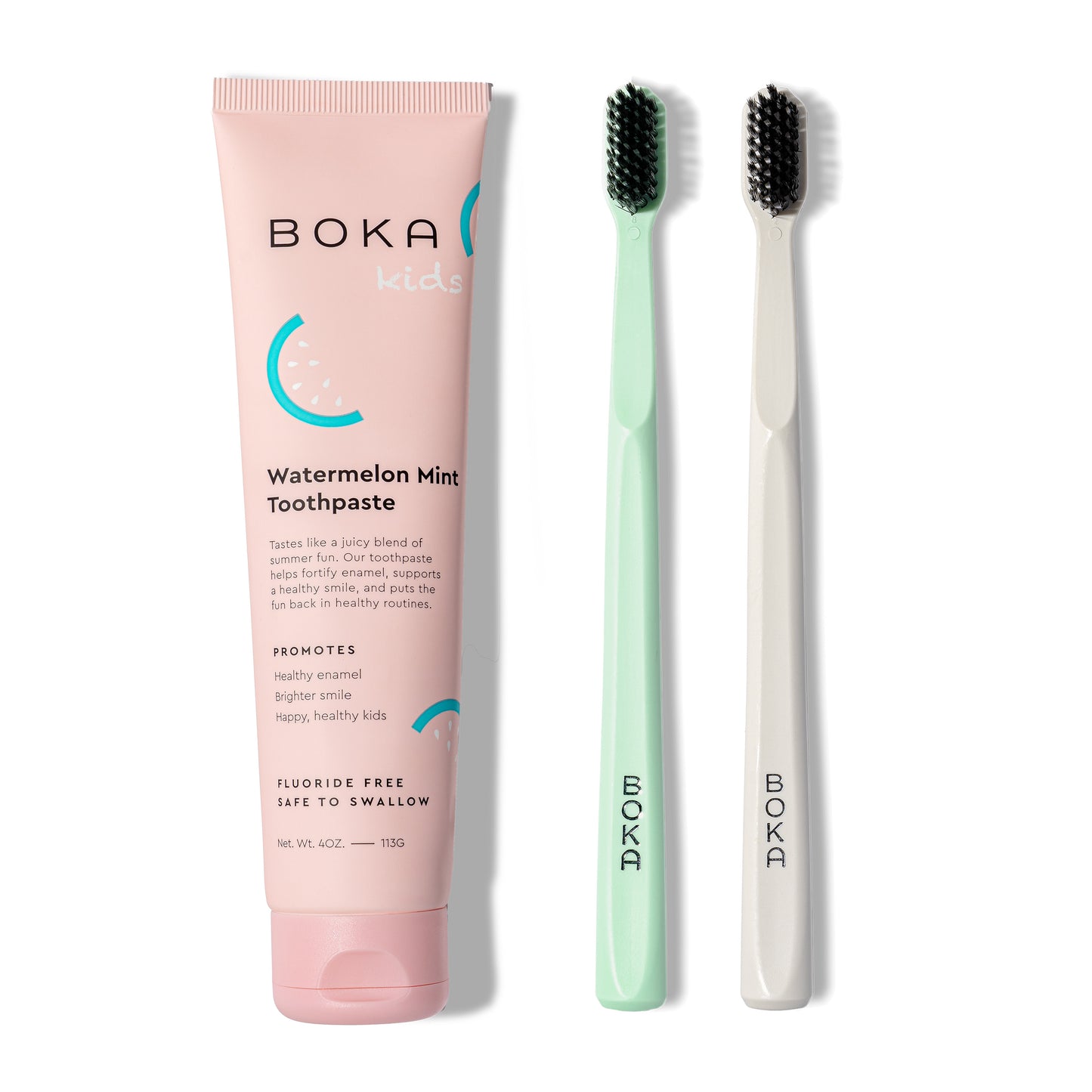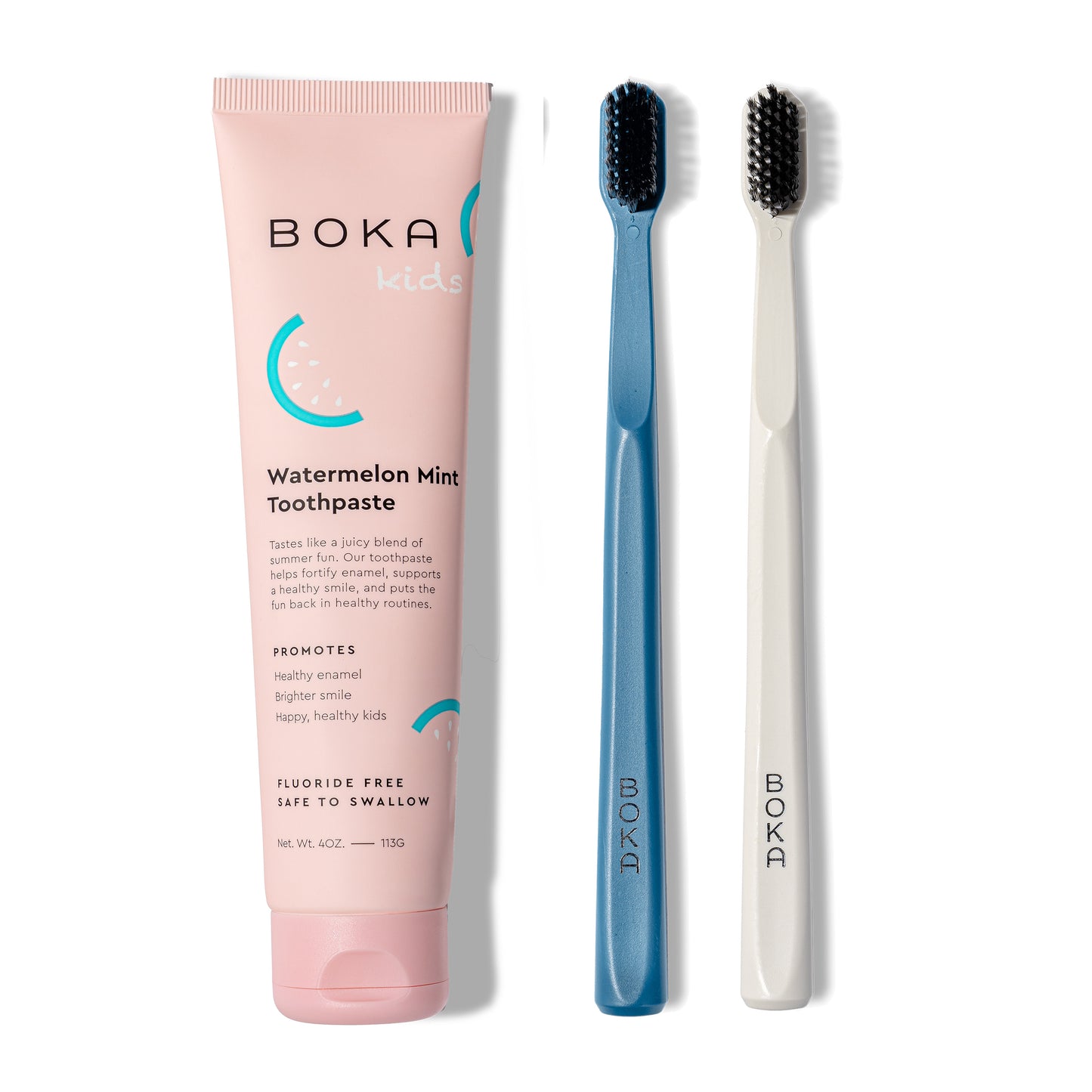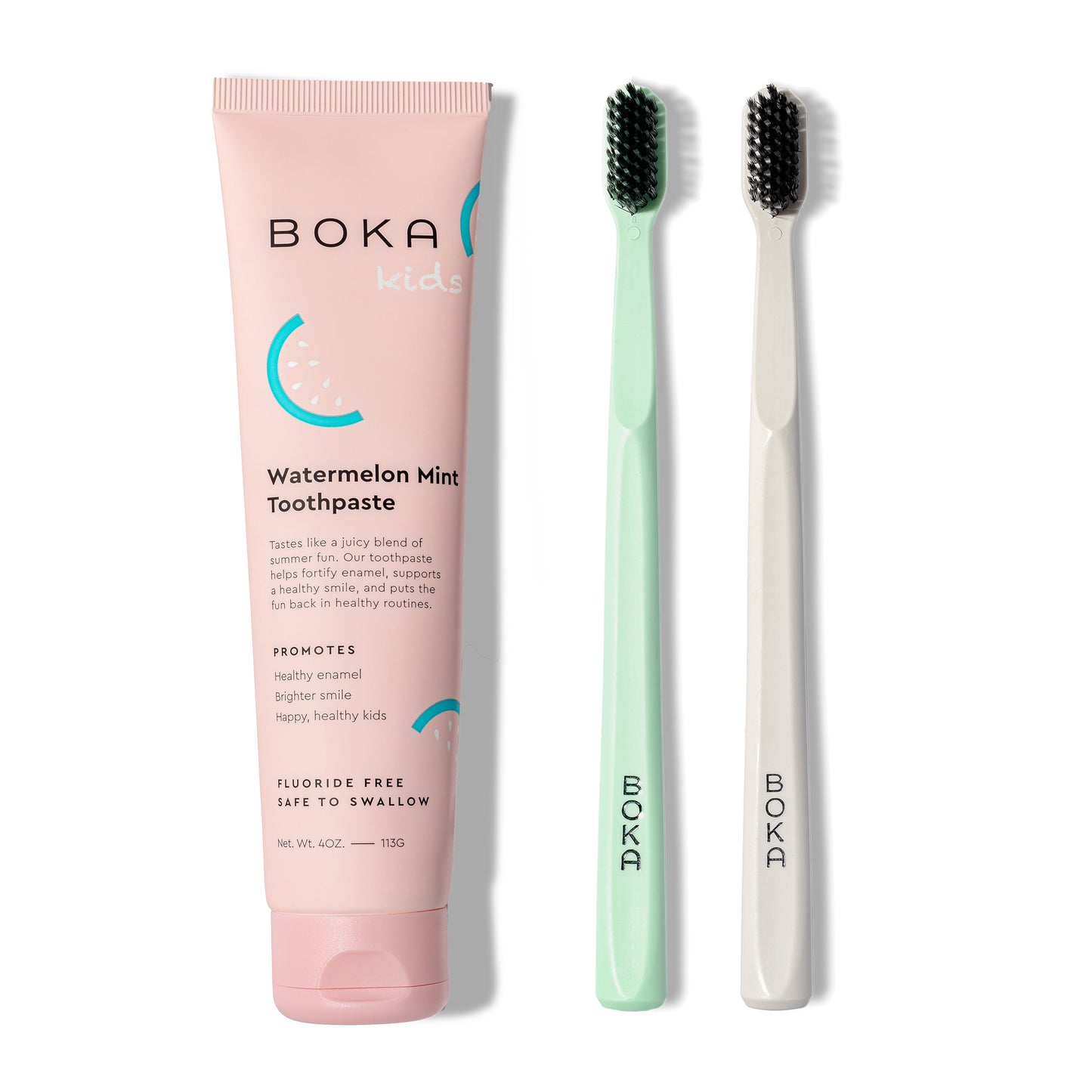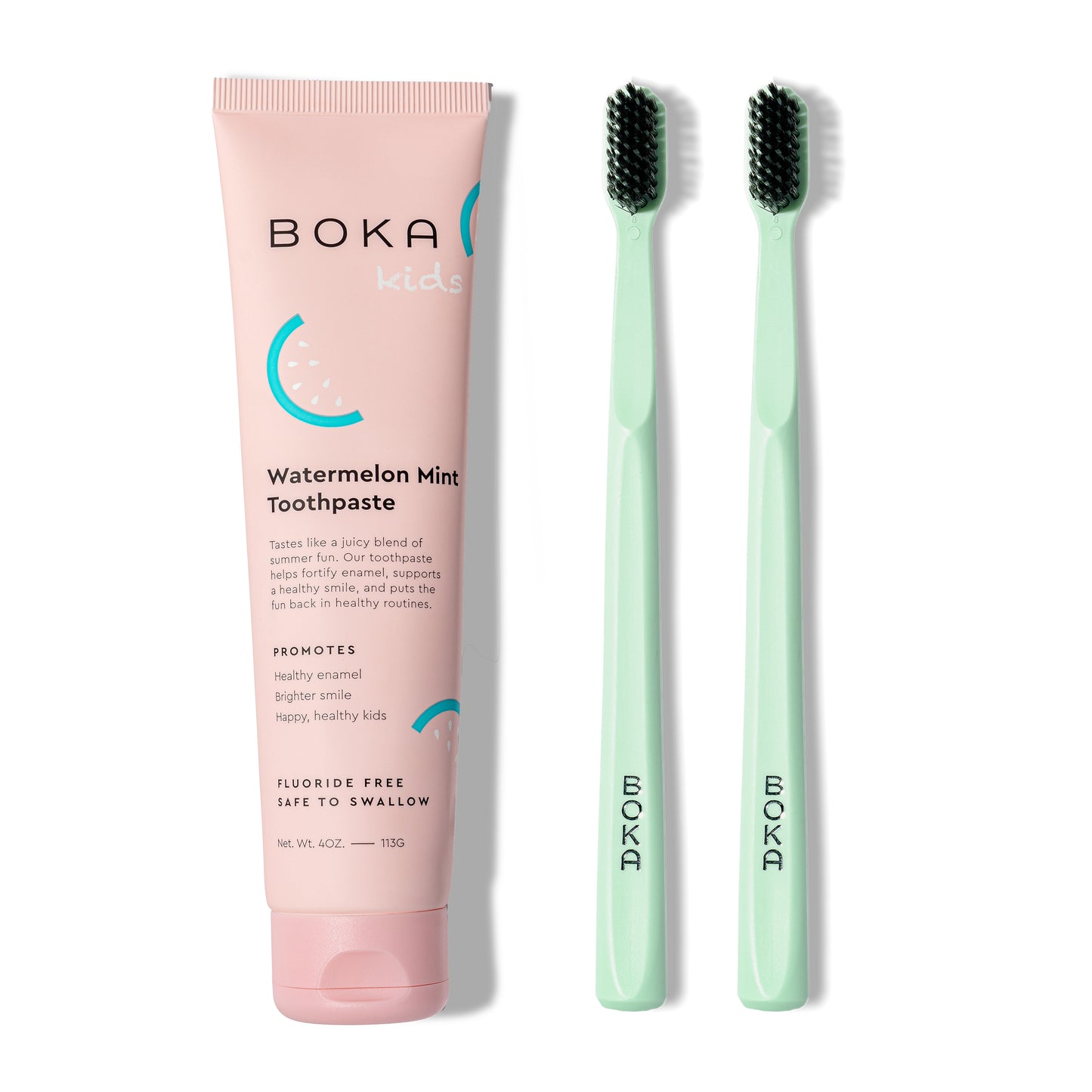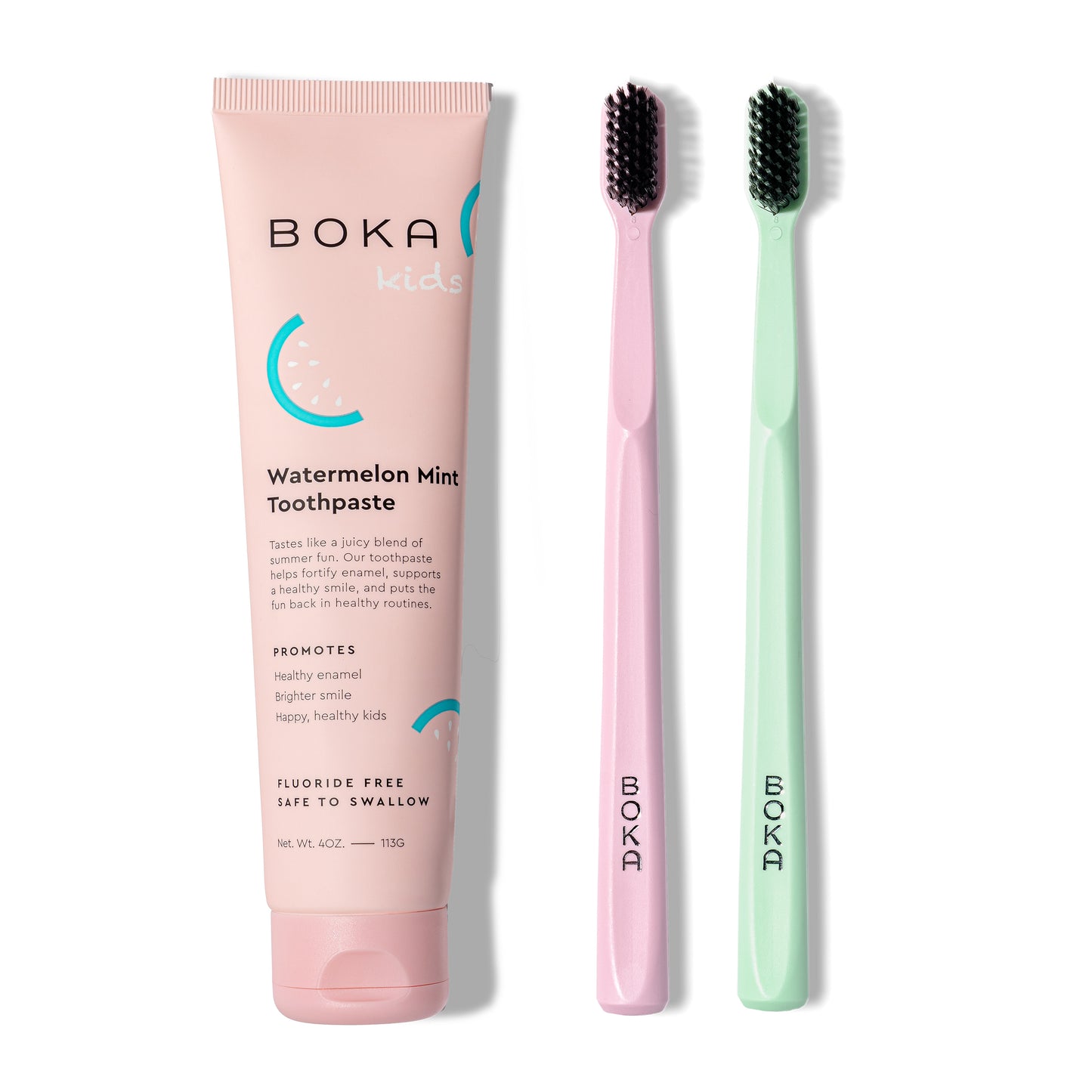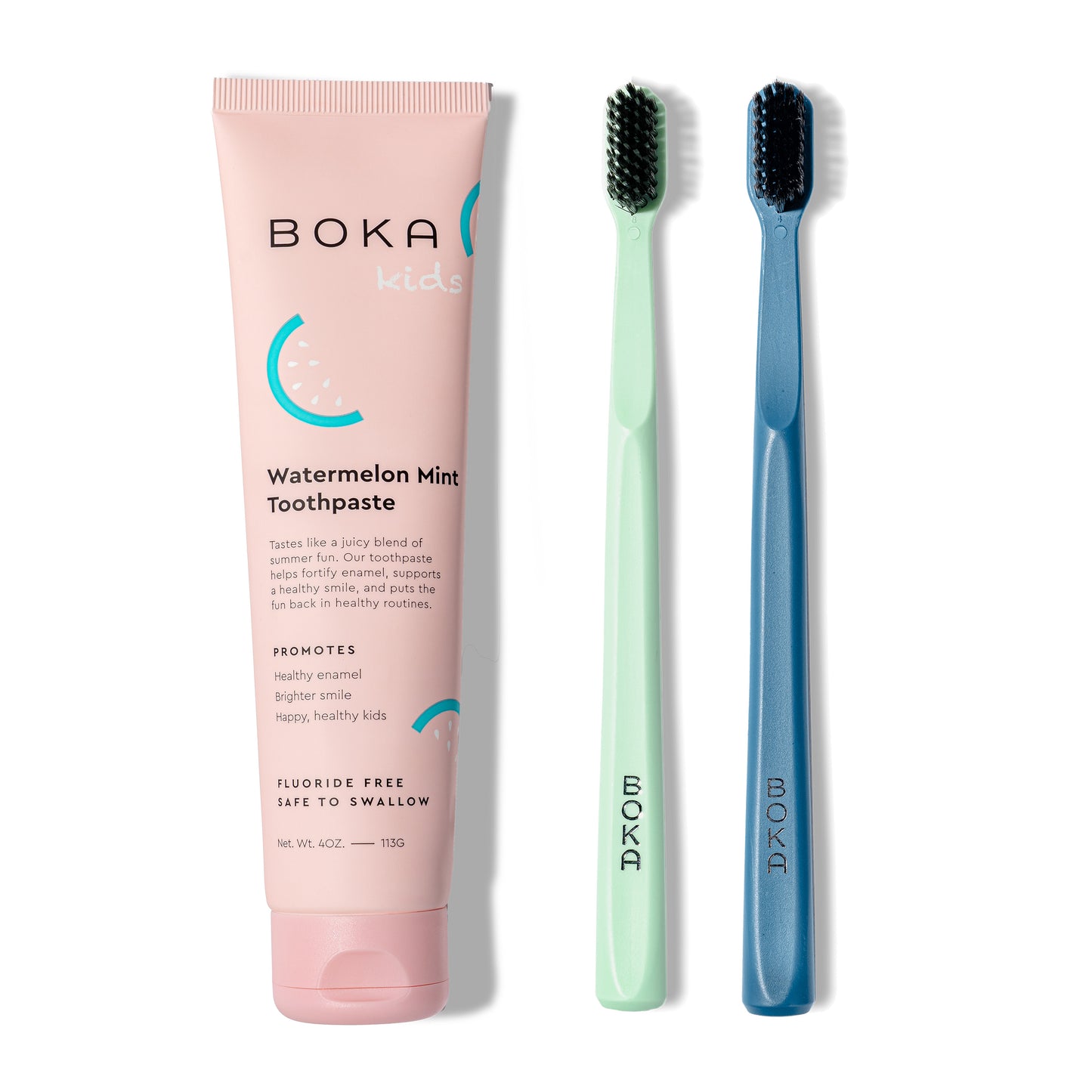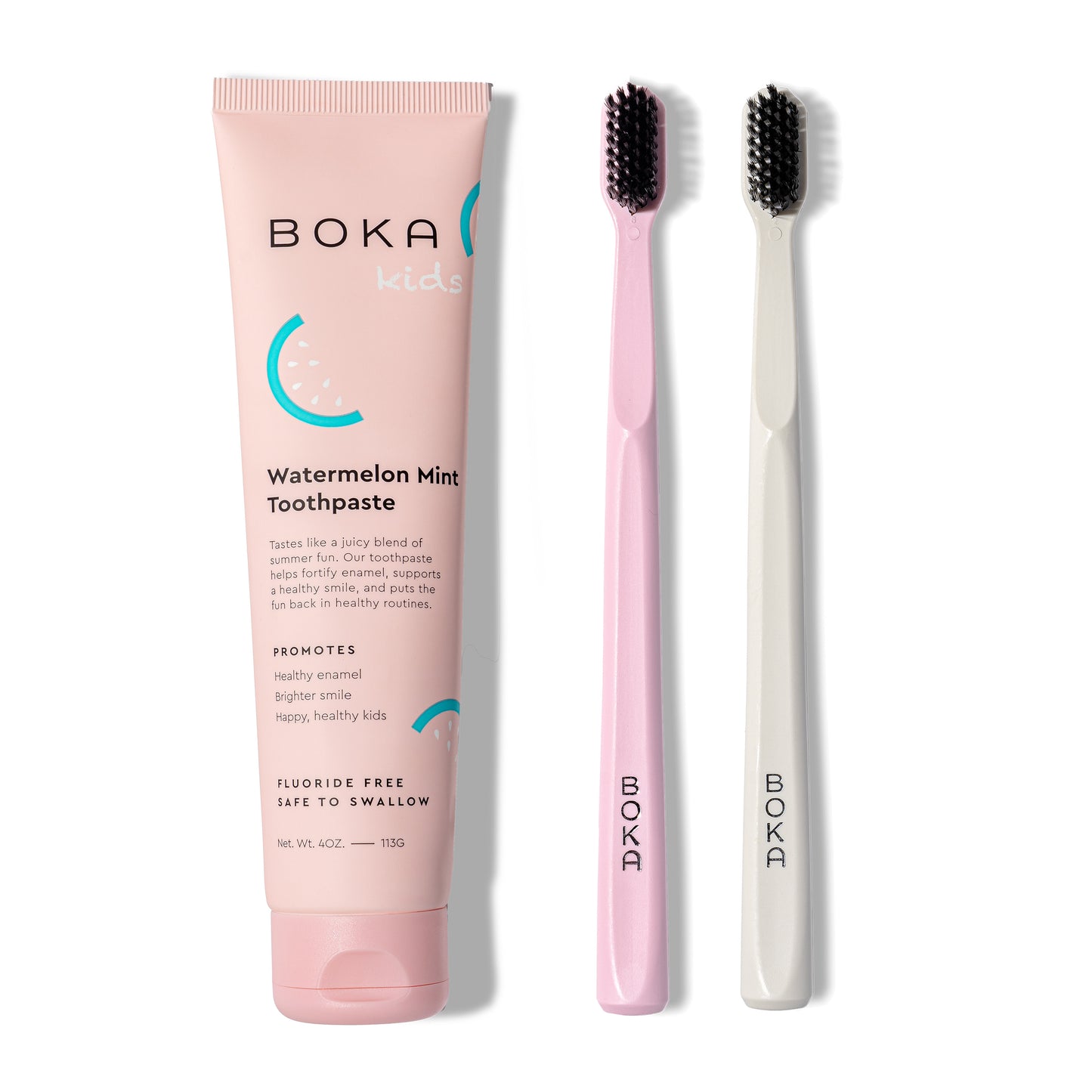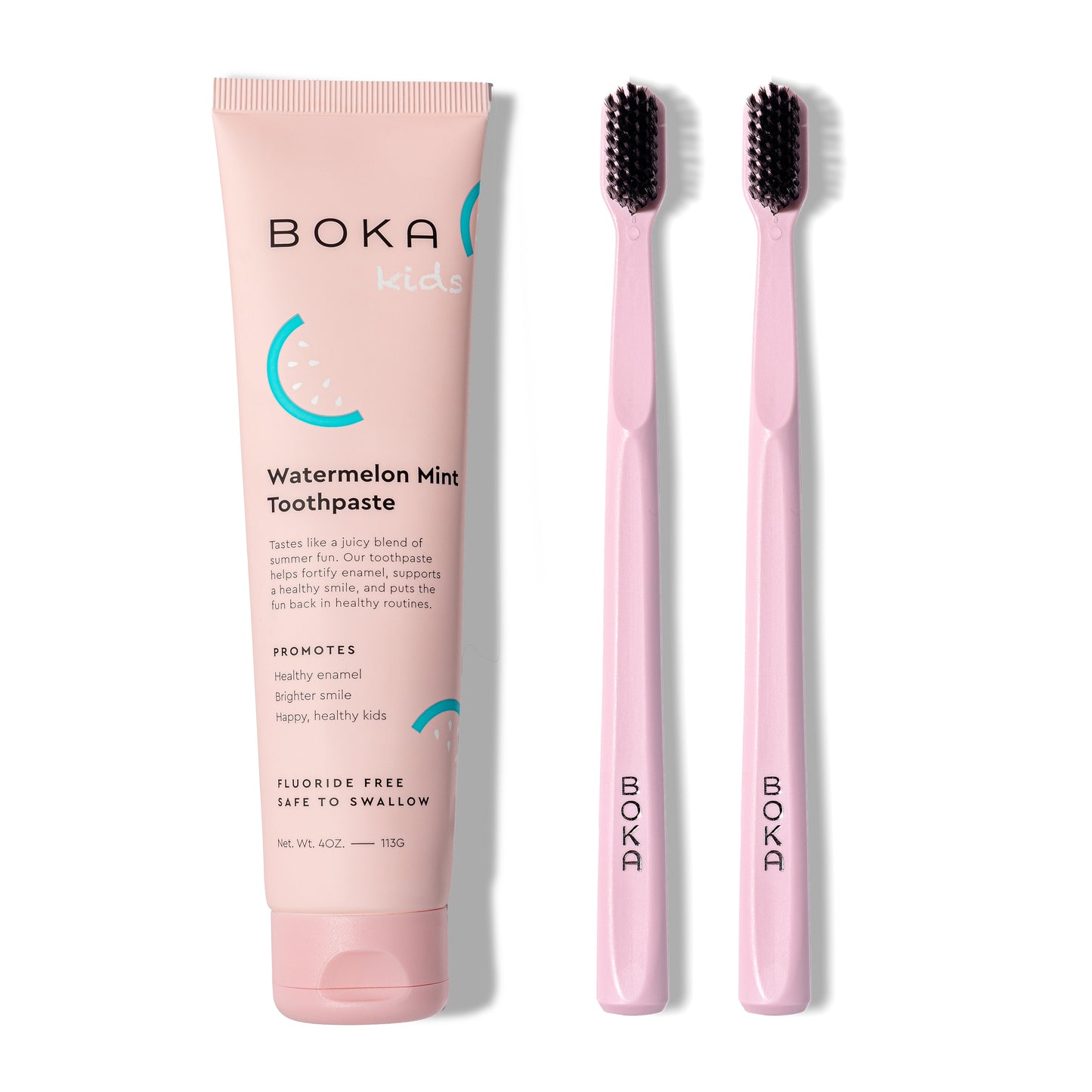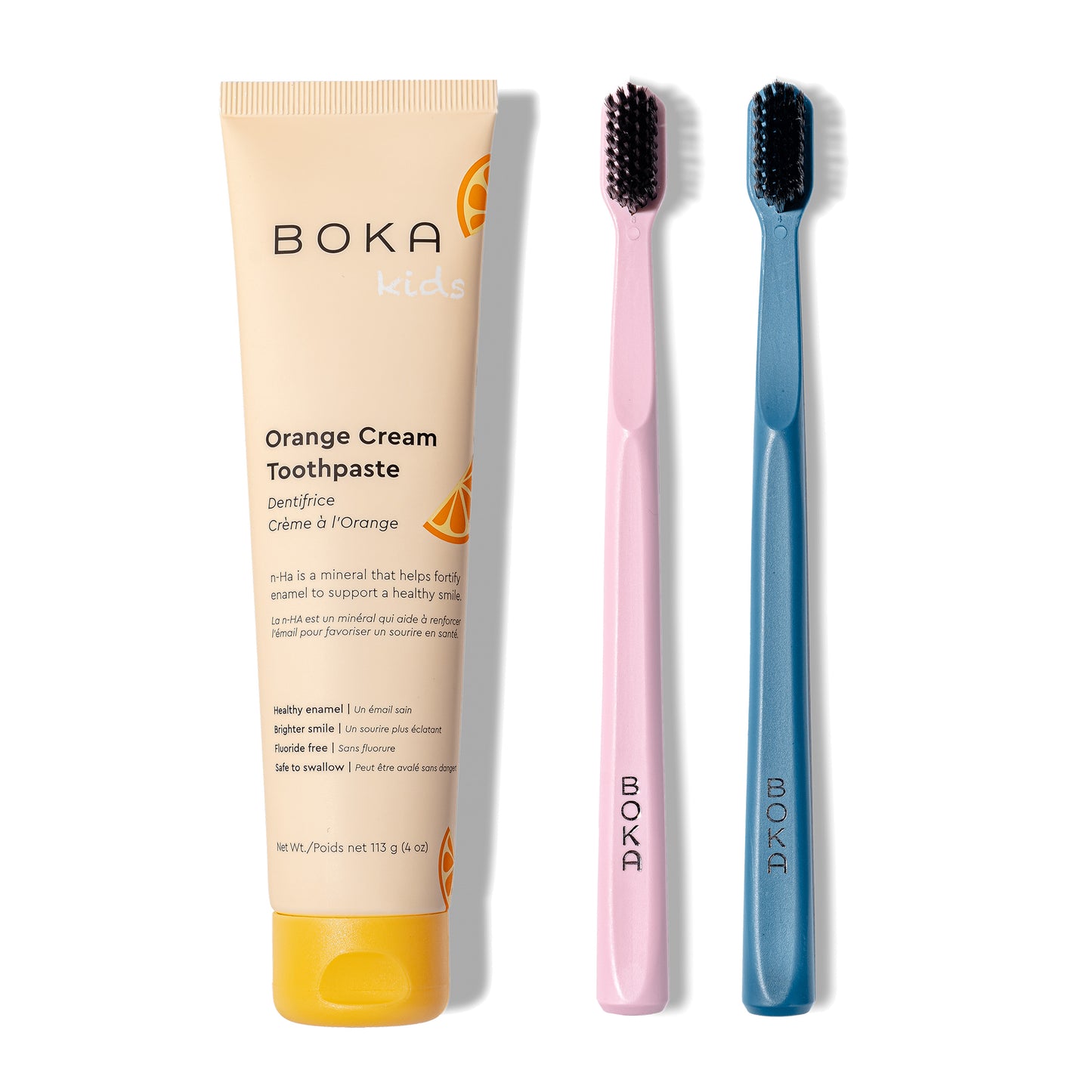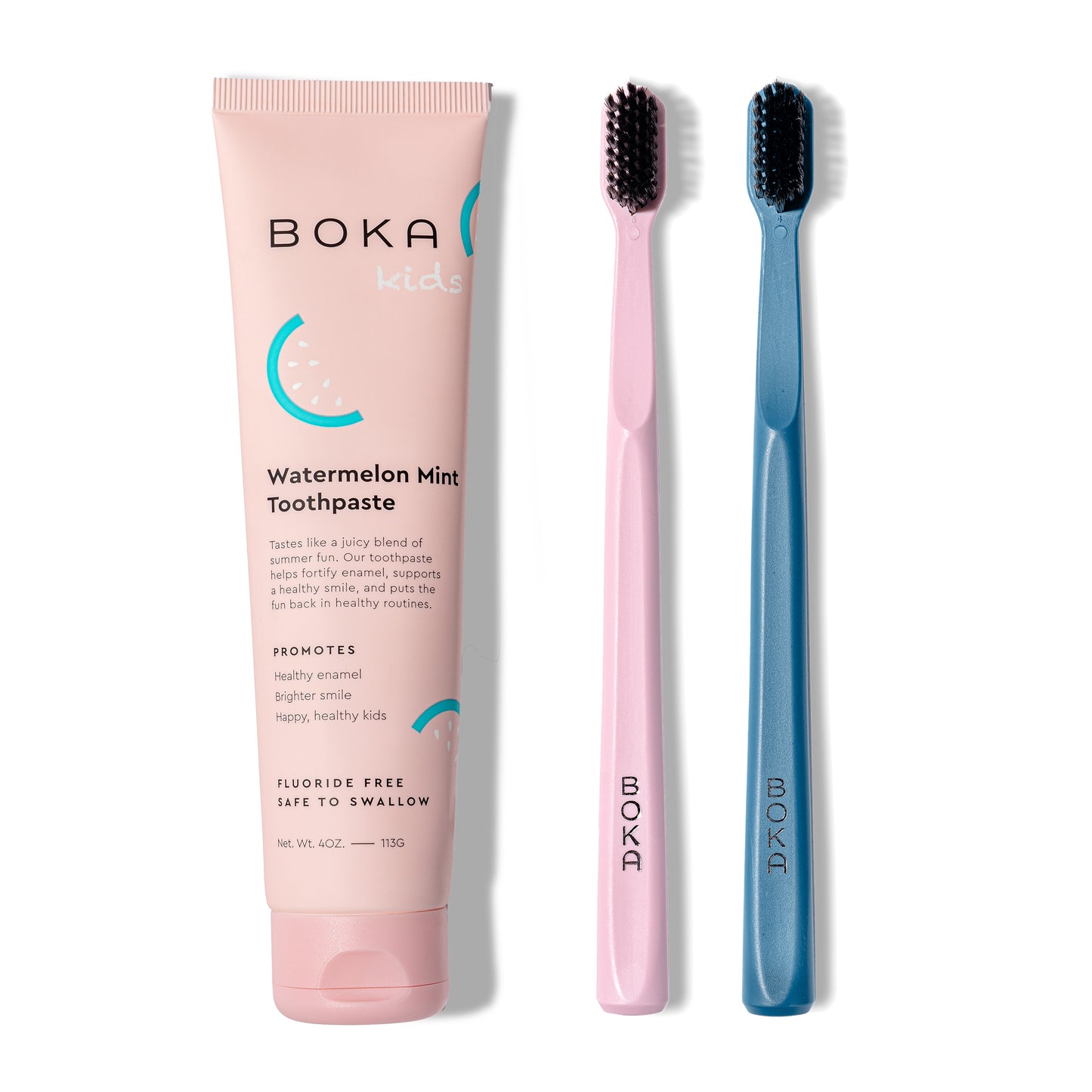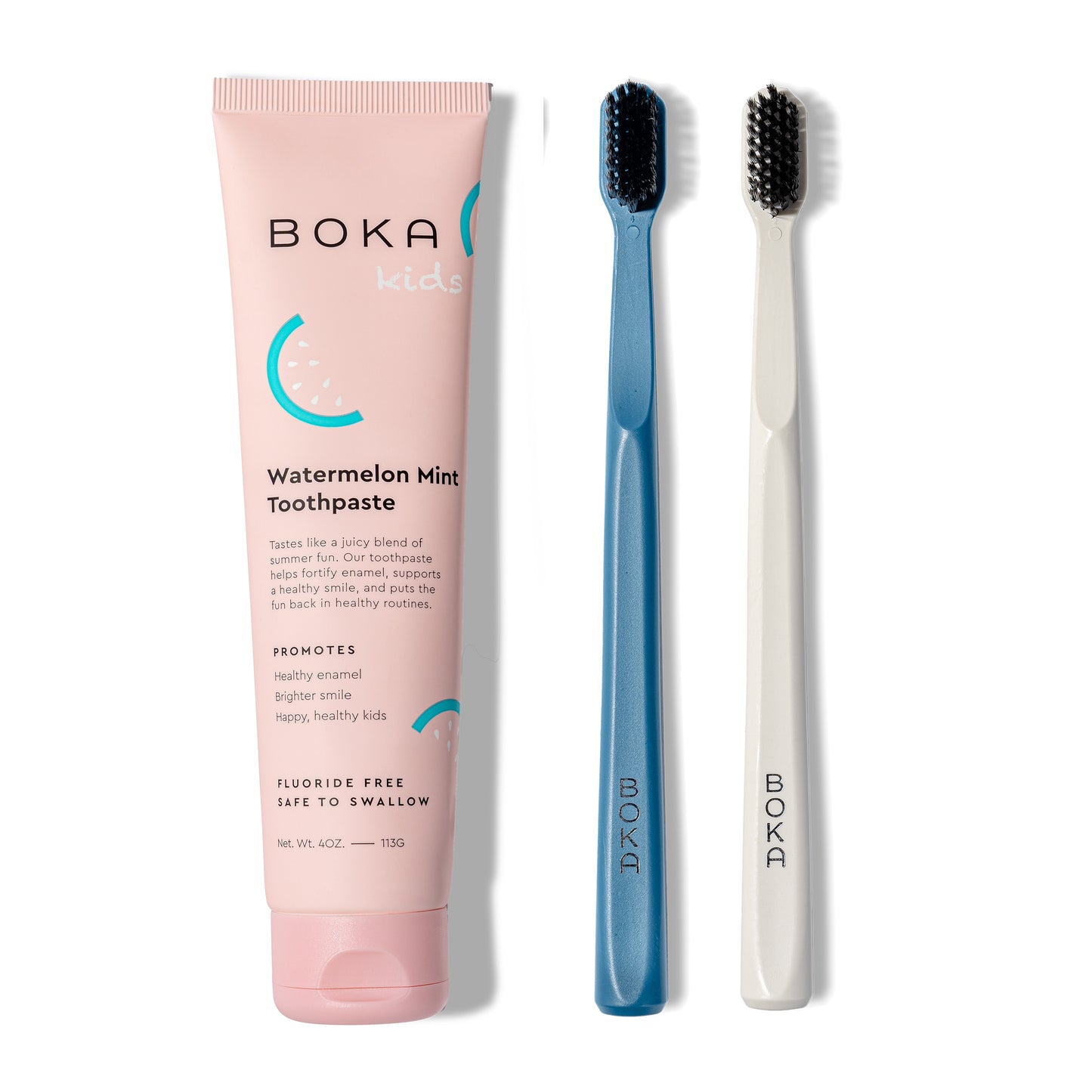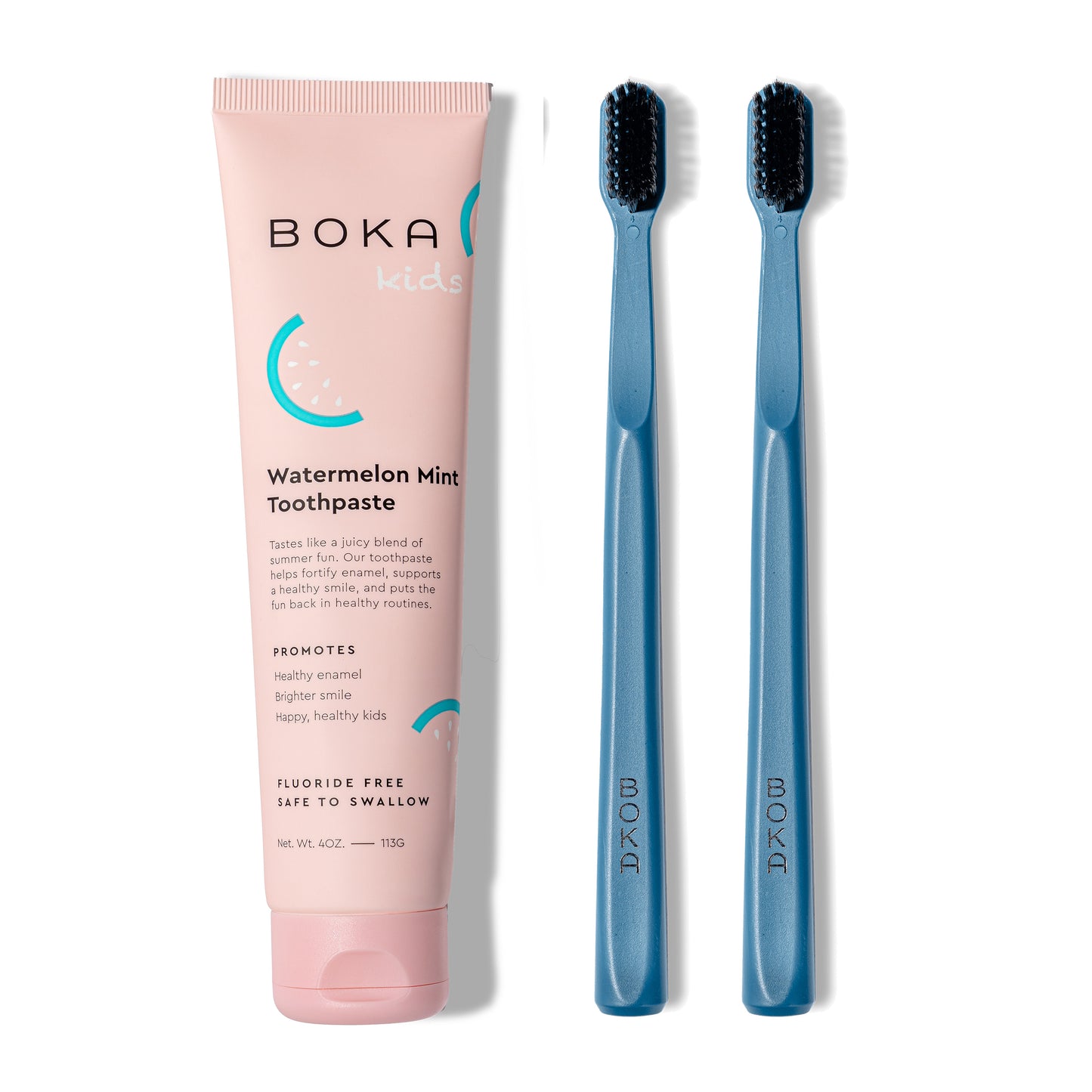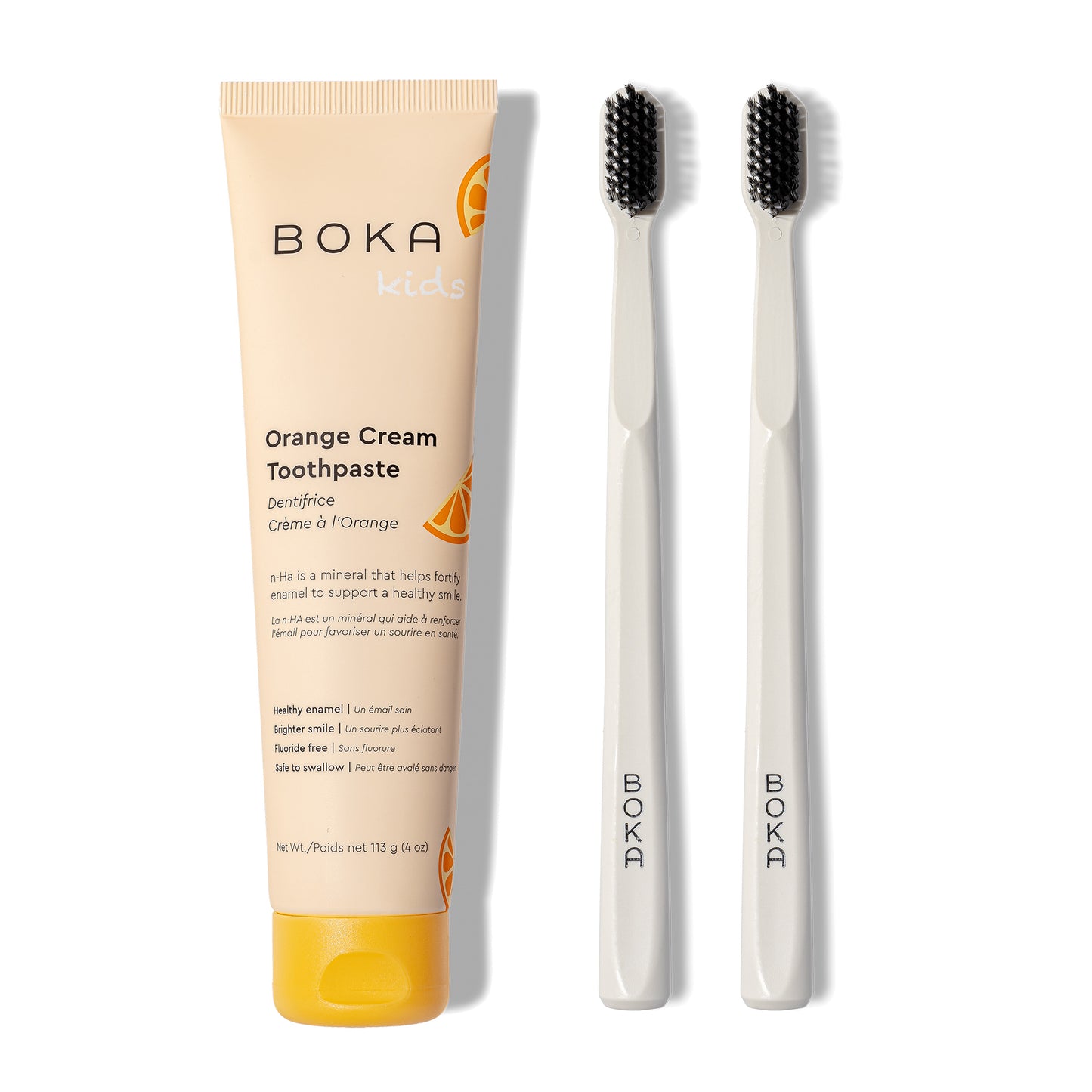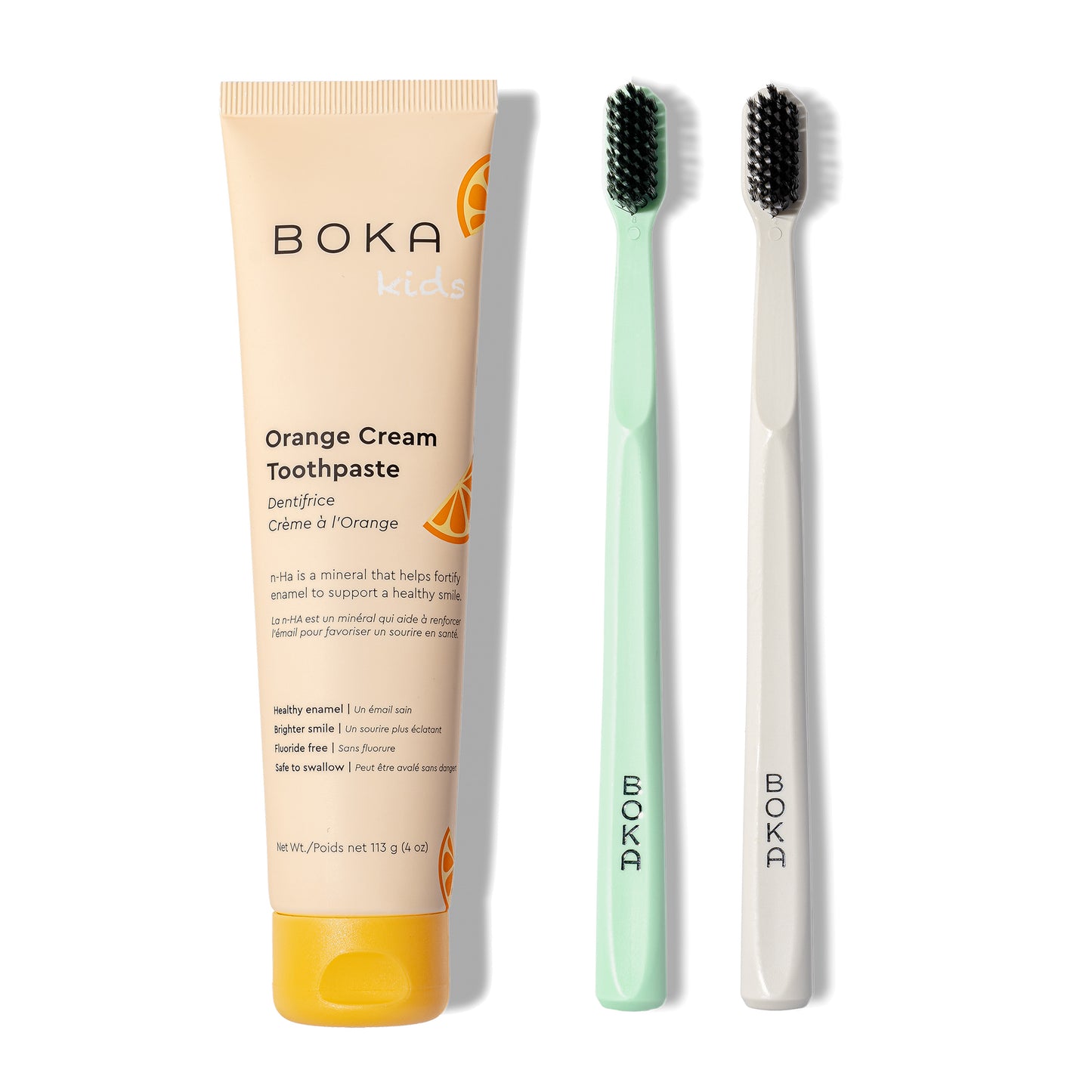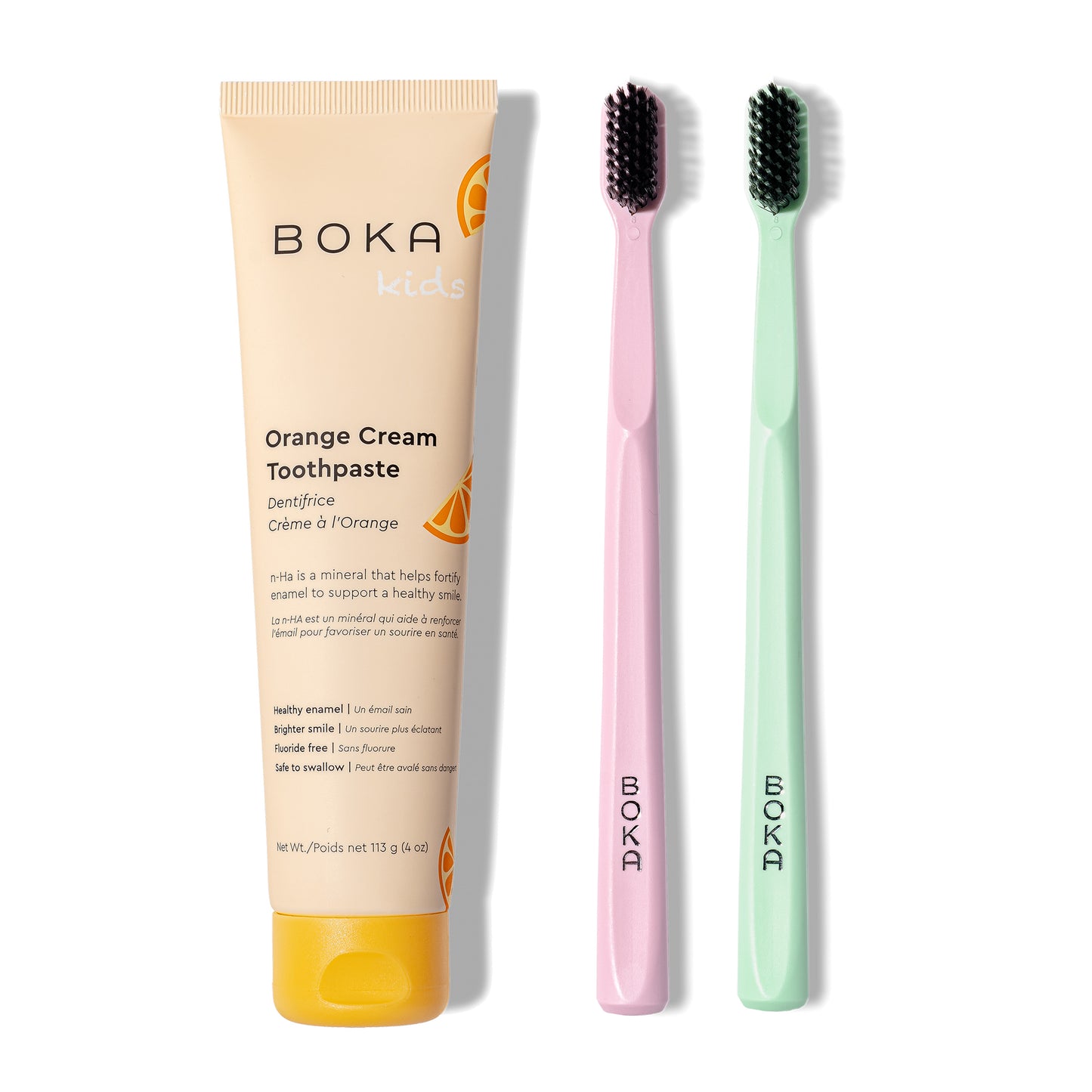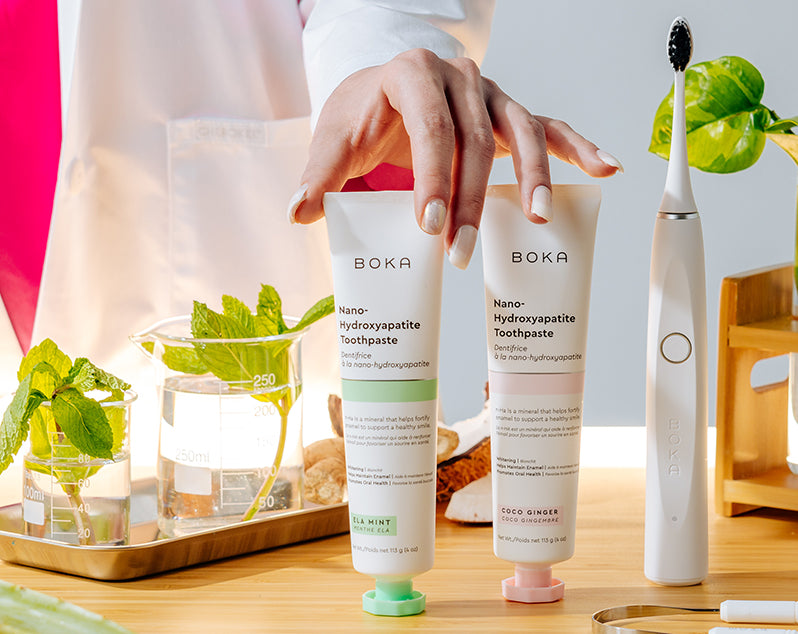 The power of n-Ha
Nano-hydroxyapatite (n-Ha) is a form of calcium that makes up 97% of your tooth enamel and 70% of your dentin. Because it comprises the primary foundation of teeth and bones, it's restorative for your smile.
First used by NASA astronauts in space, n-Ha rebuilds teeth without the toxins found in fluoride, making it safe to swallow. (And if it's good enough for space missions, it's good enough for us.)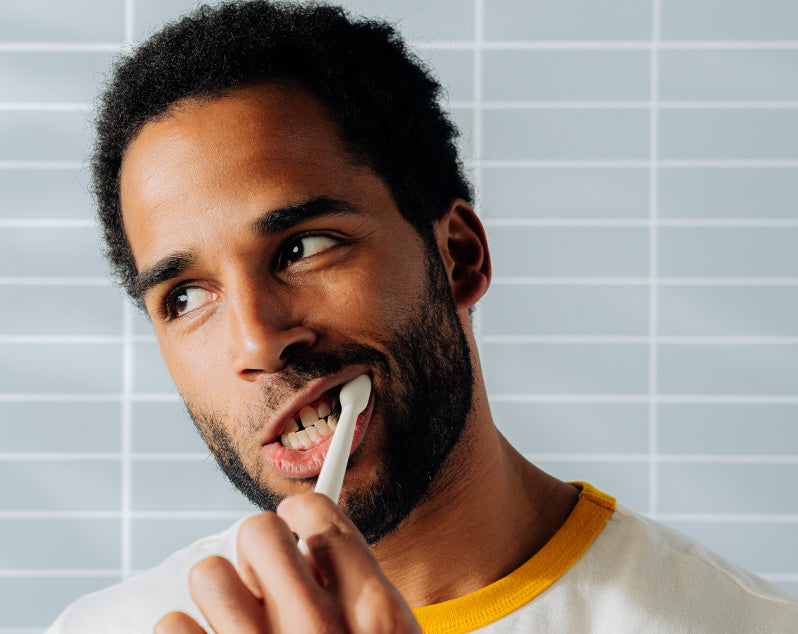 Classic Brush
A brush worth smiling about.
We don't call it a classic for no reason. With a beautiful design and silky soft bristles, our brush provides a gentle, thorough clean. Our bristles are made with Binchotan activated charcoal, which naturally reduces odor-causing bacteria.