1 Tube of Toothpaste, 4oz
1 Classic Brush
1 Floss, 30 yards
These oral care classics aren't your average basics. Our n-Ha Toothpaste trades fluoride for nano-hydroxyapatite (n-Ha) to remineralize and fortify teeth, while the Classic Brush uses activated charcoal bristles to naturally reduce odor-causing bacteria. Our Floss is teflon-free, petroleum-free, and made with a vegetable wax coating. Ahhhh, that feels better already.
Soothing aloe vera

Bacteria-fighting xylitol
Antioxidant-rich green tea
View full details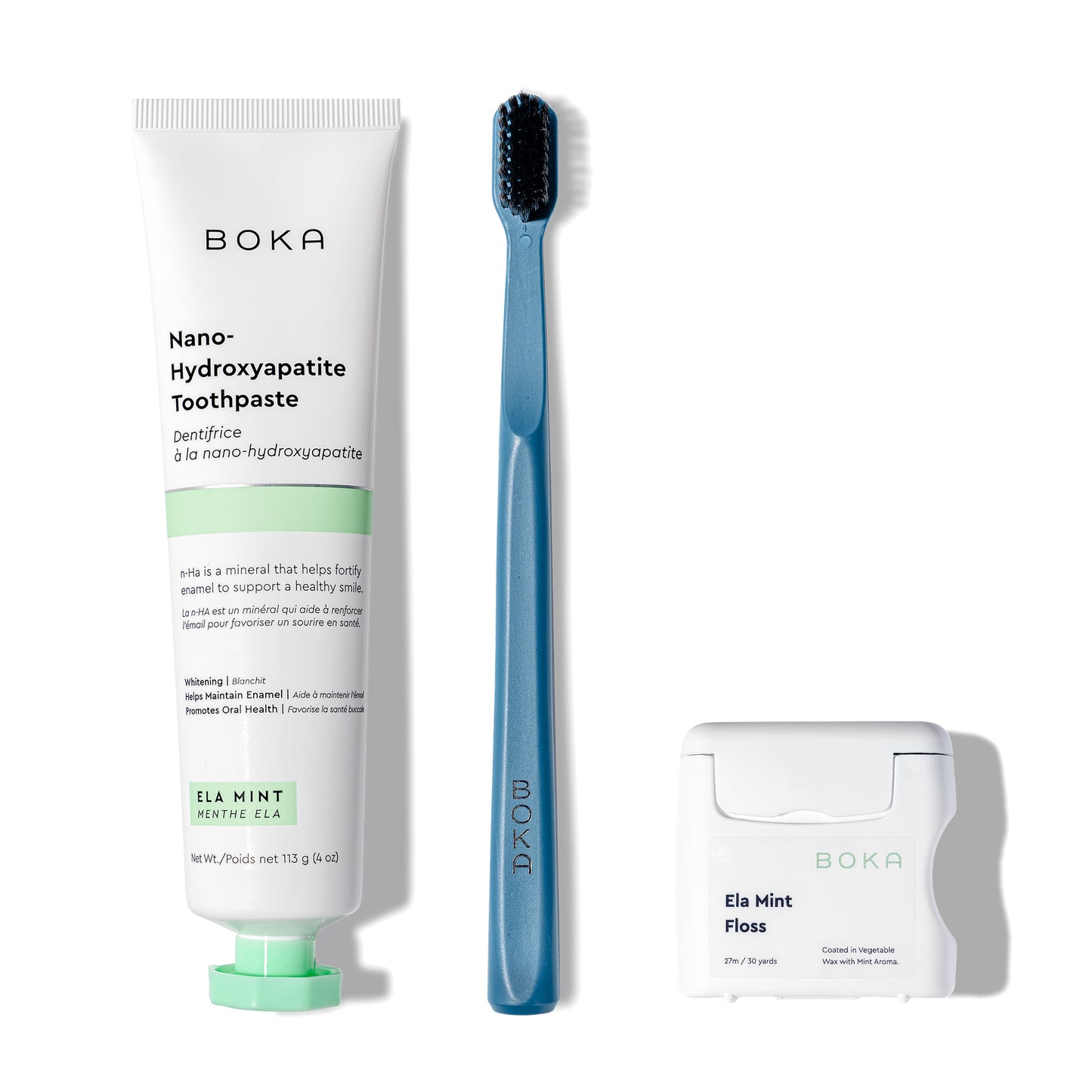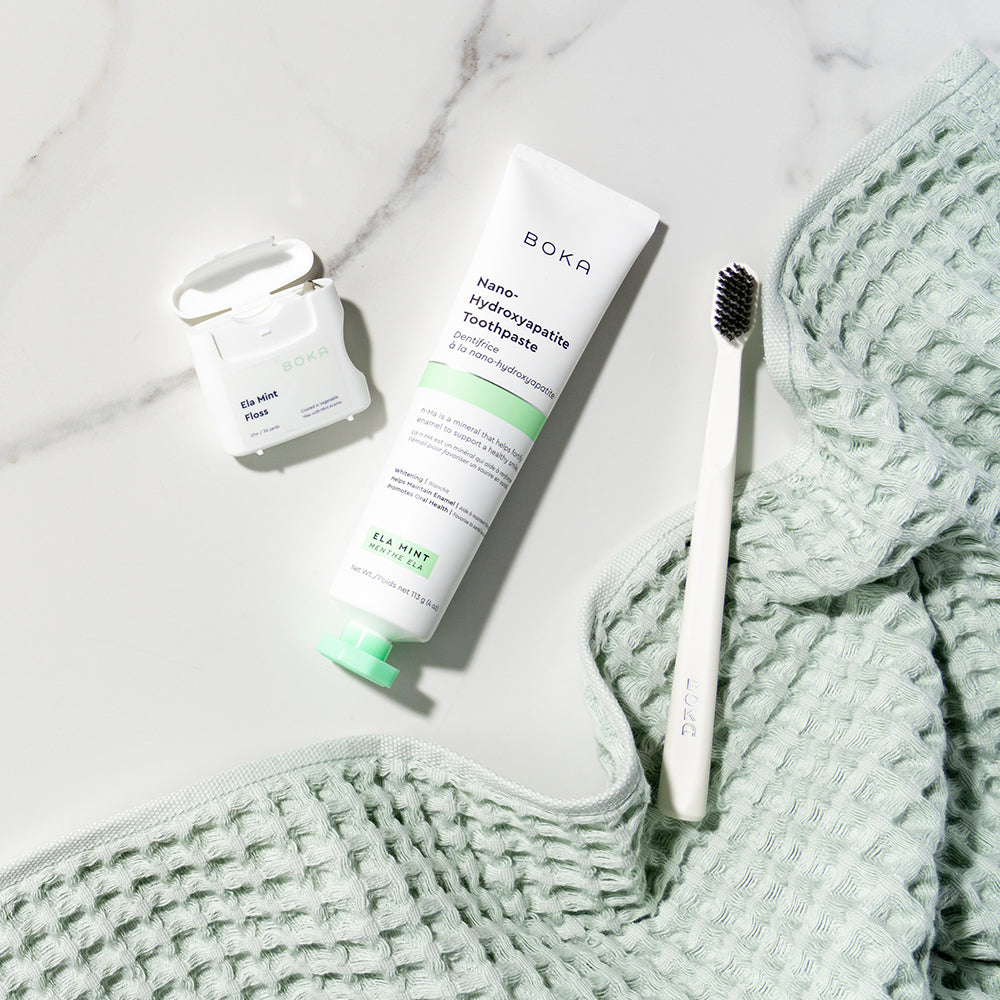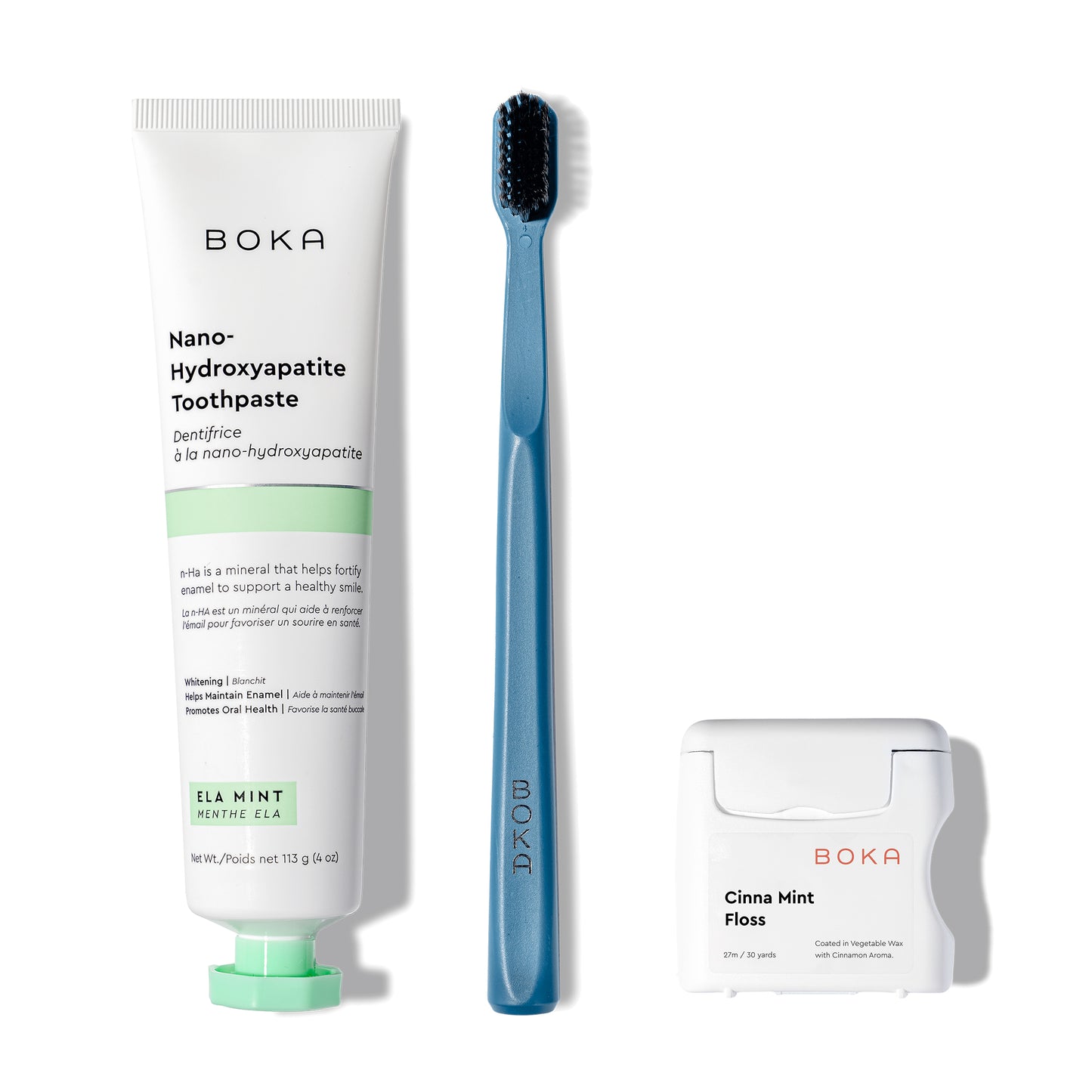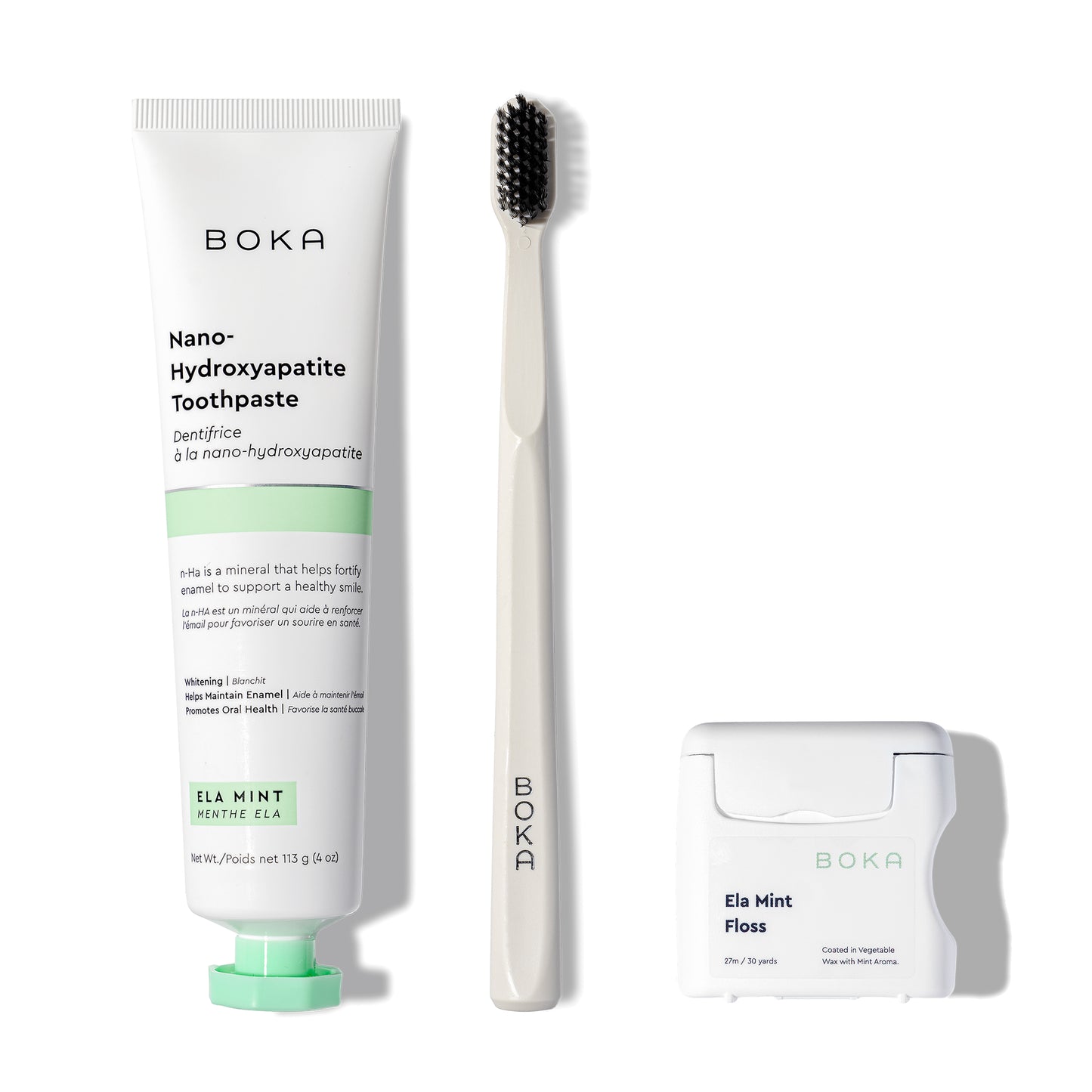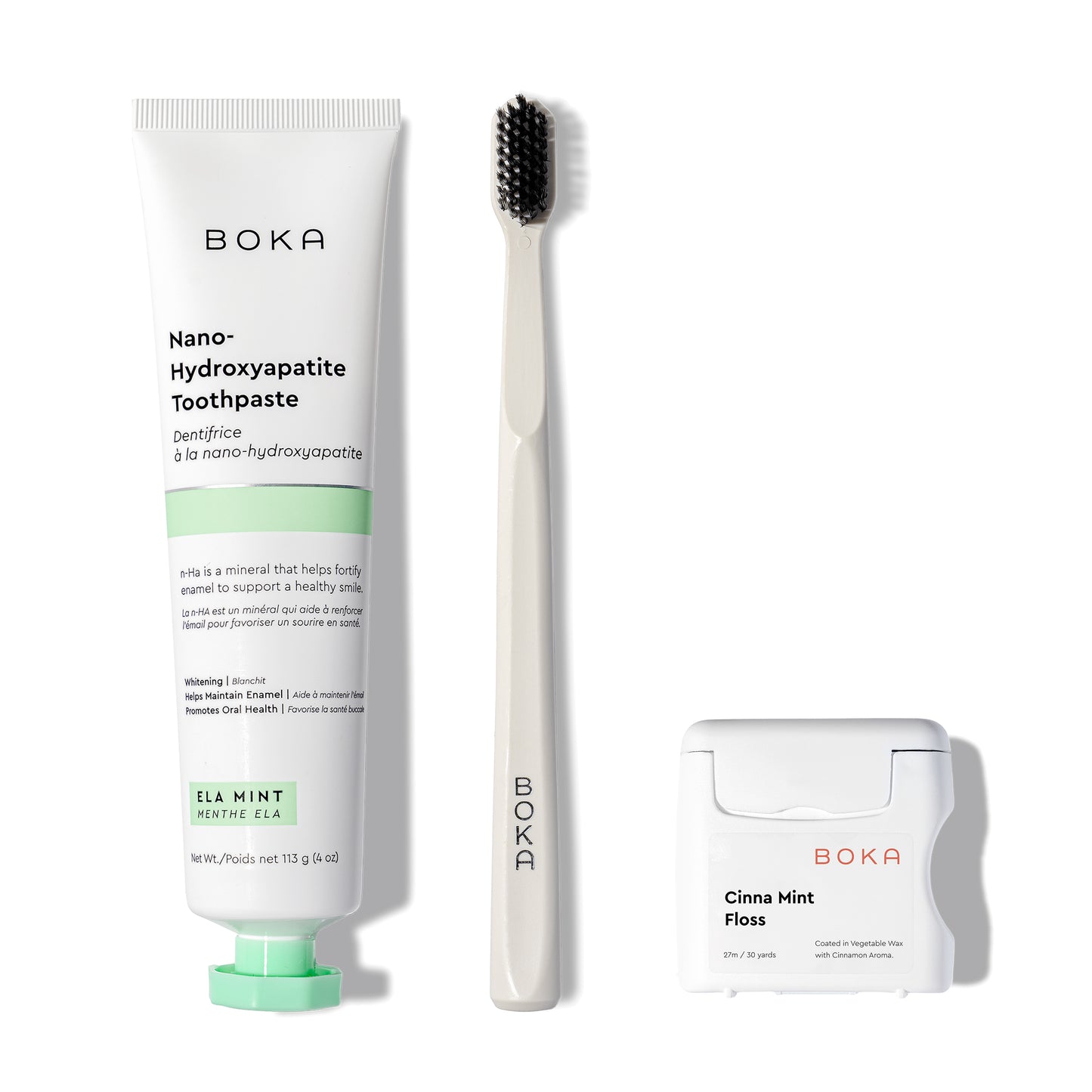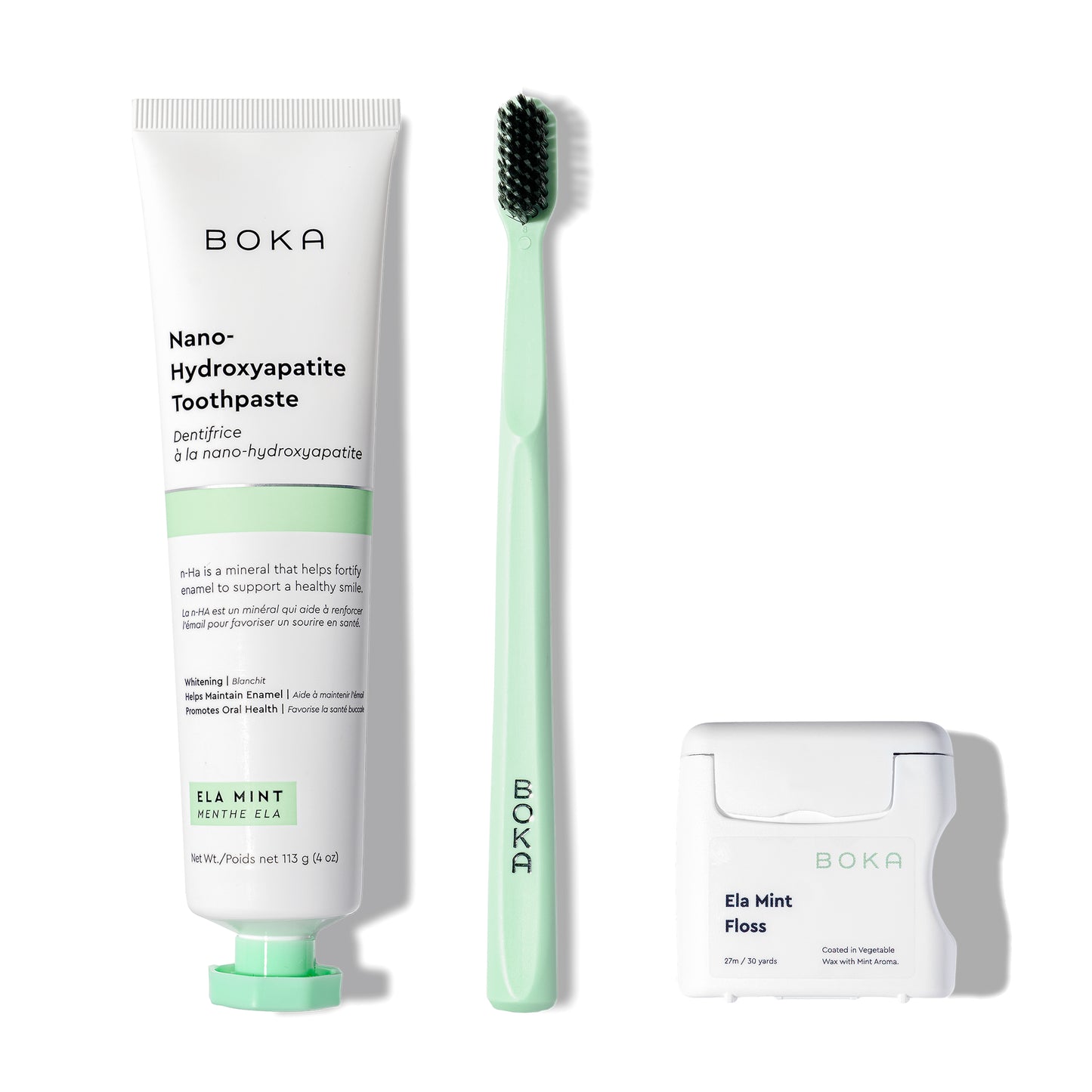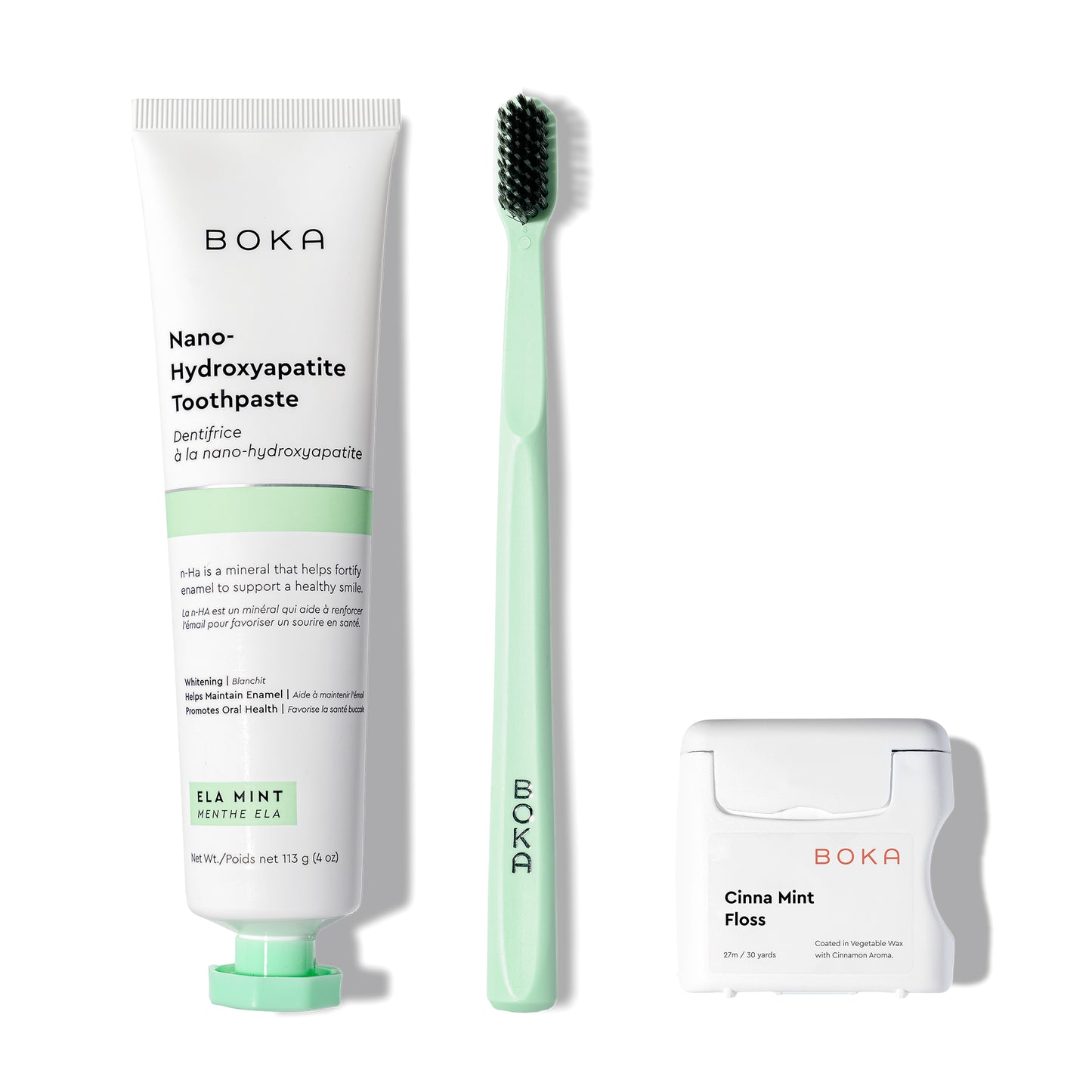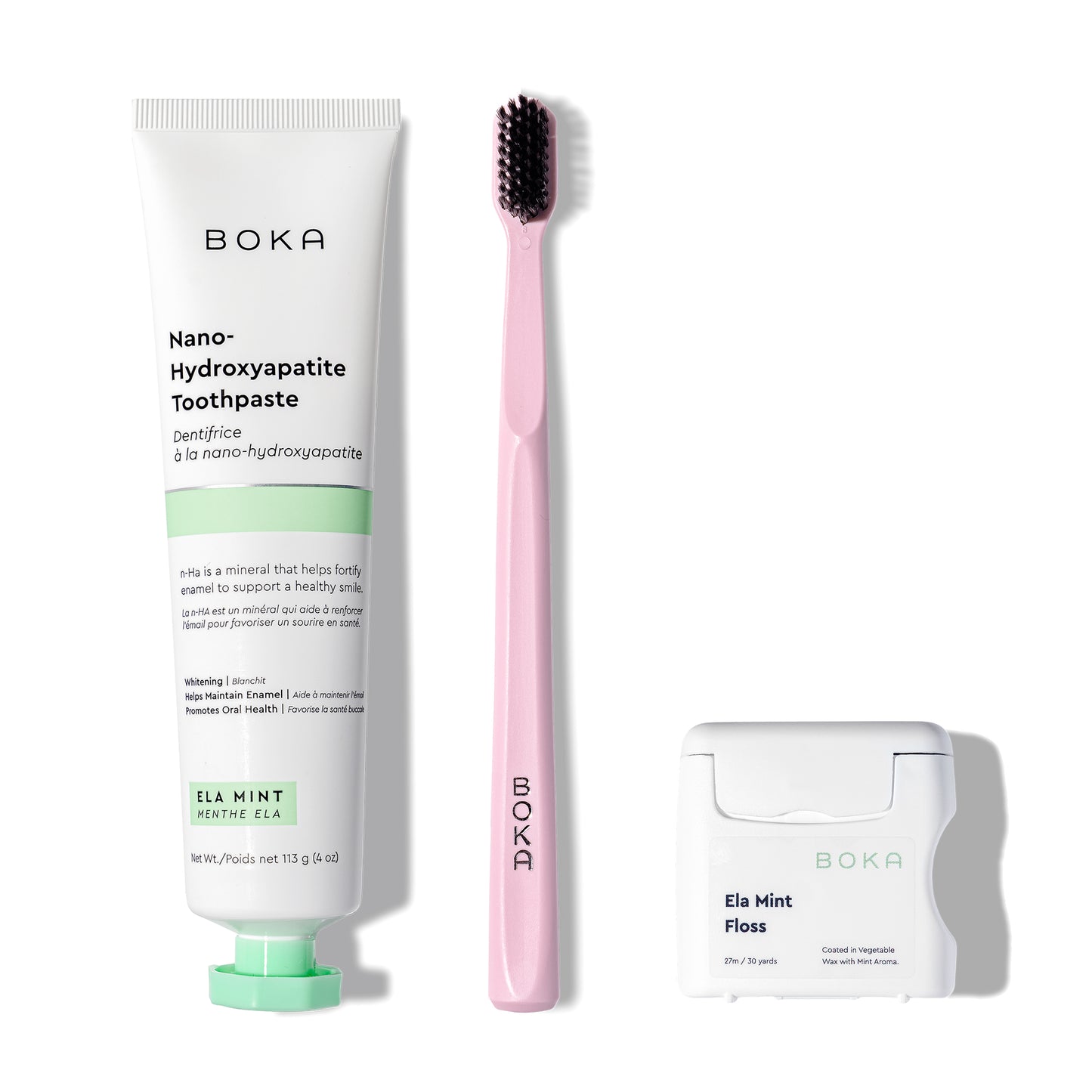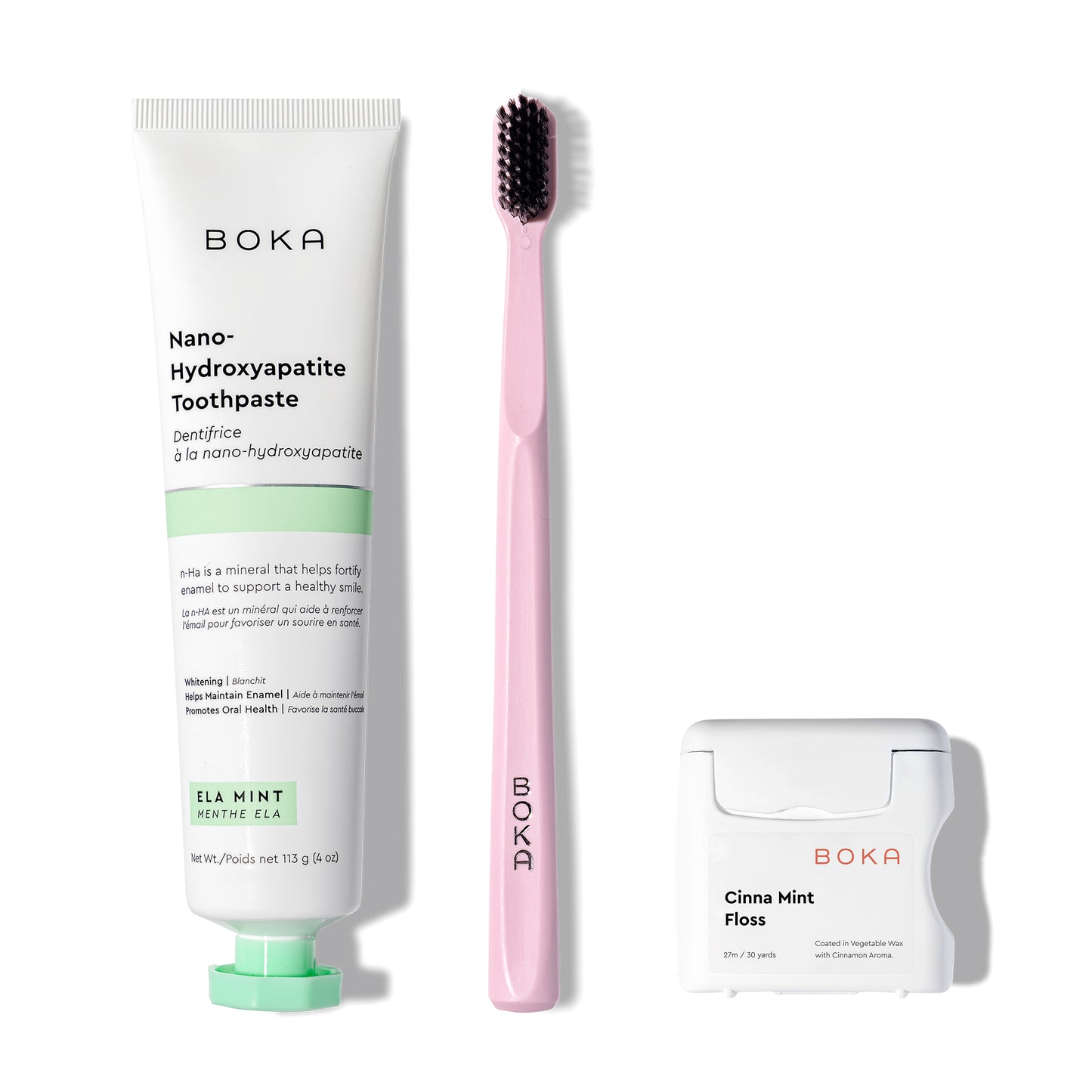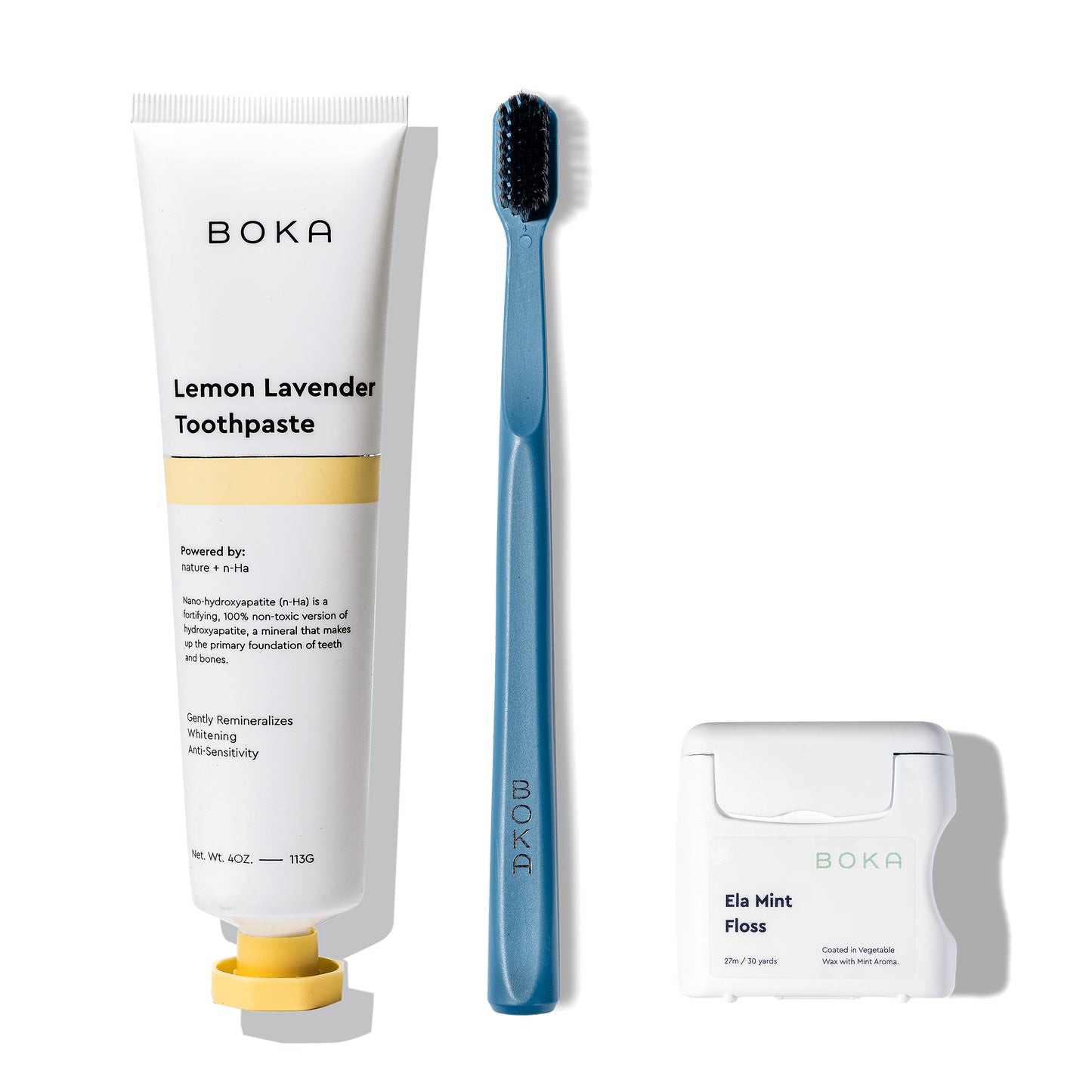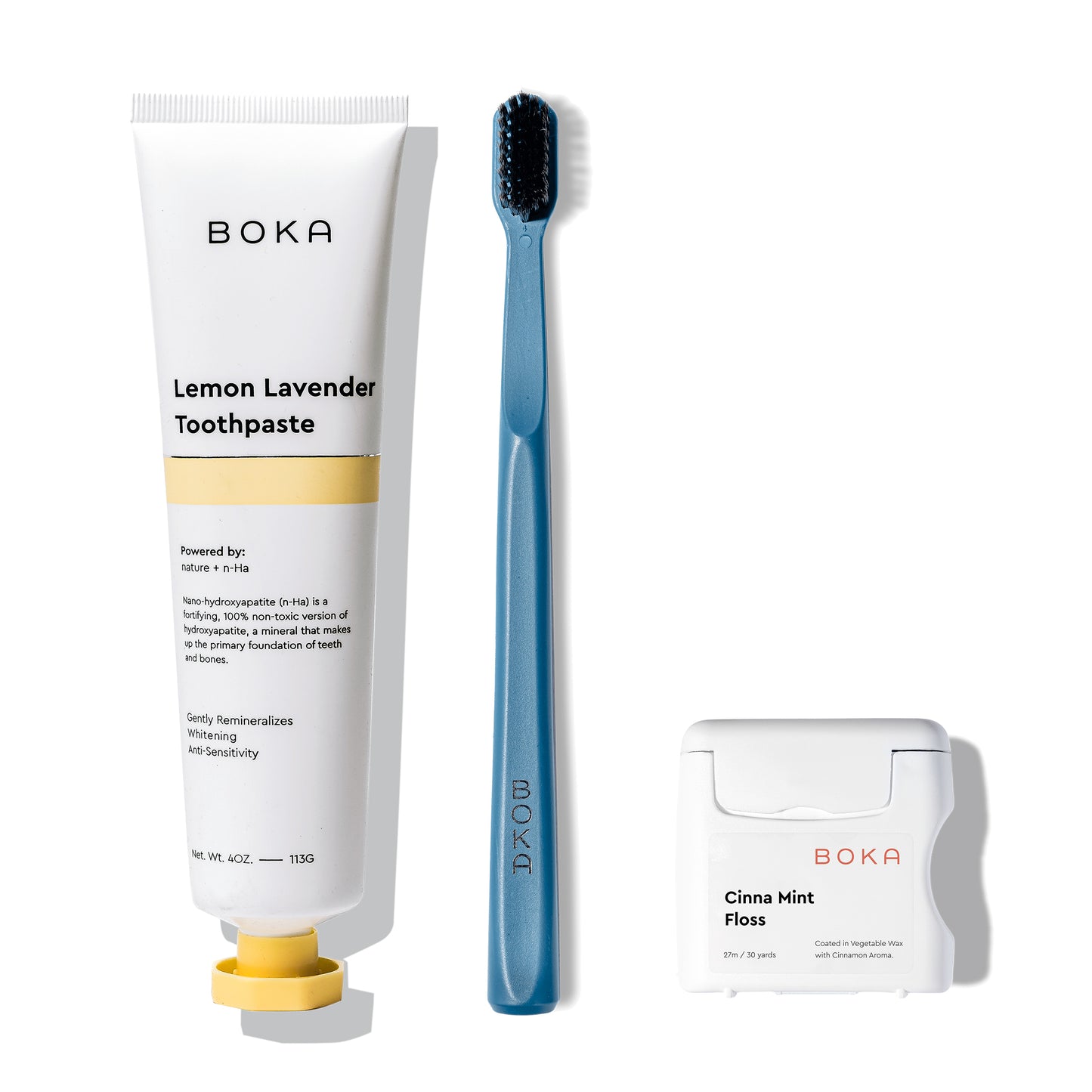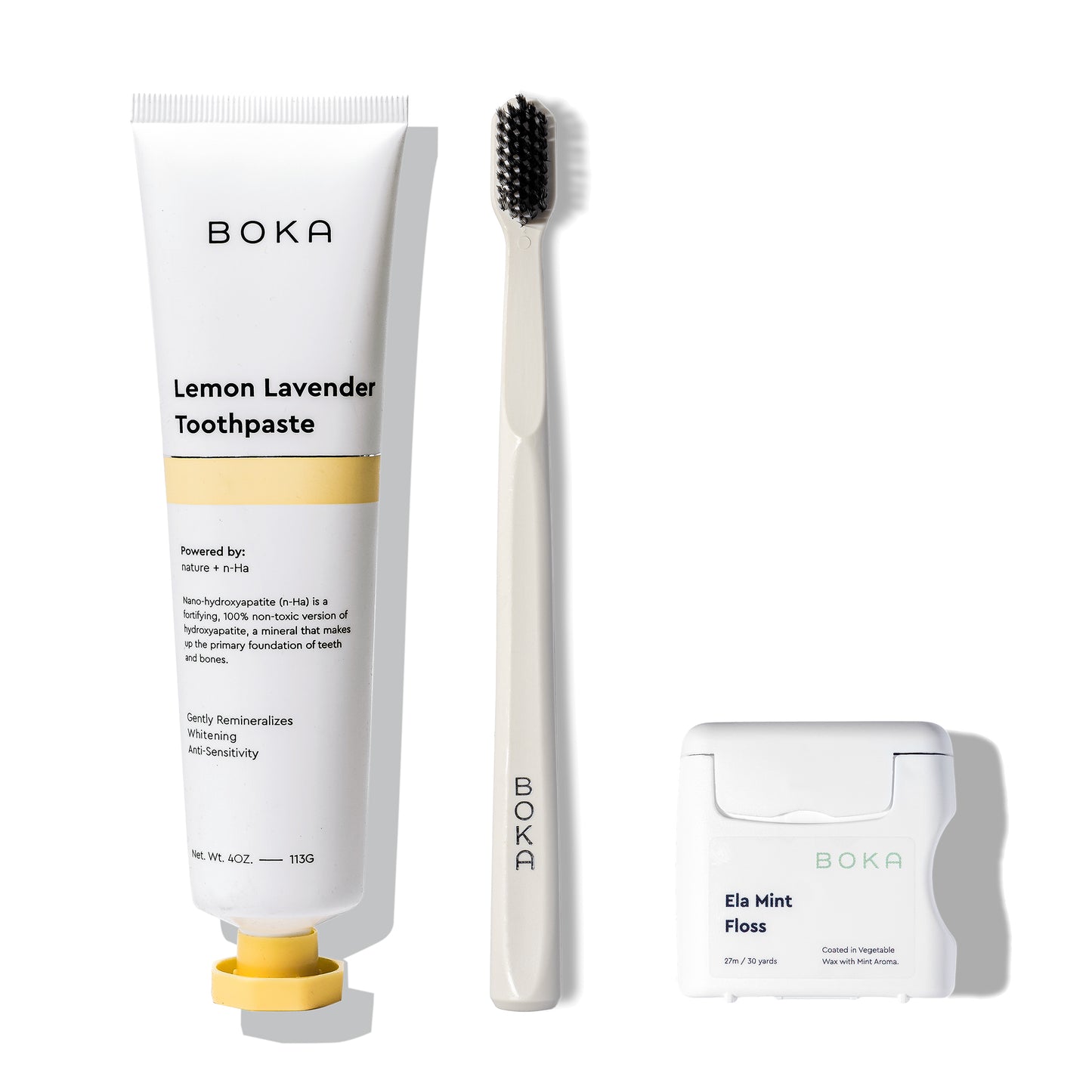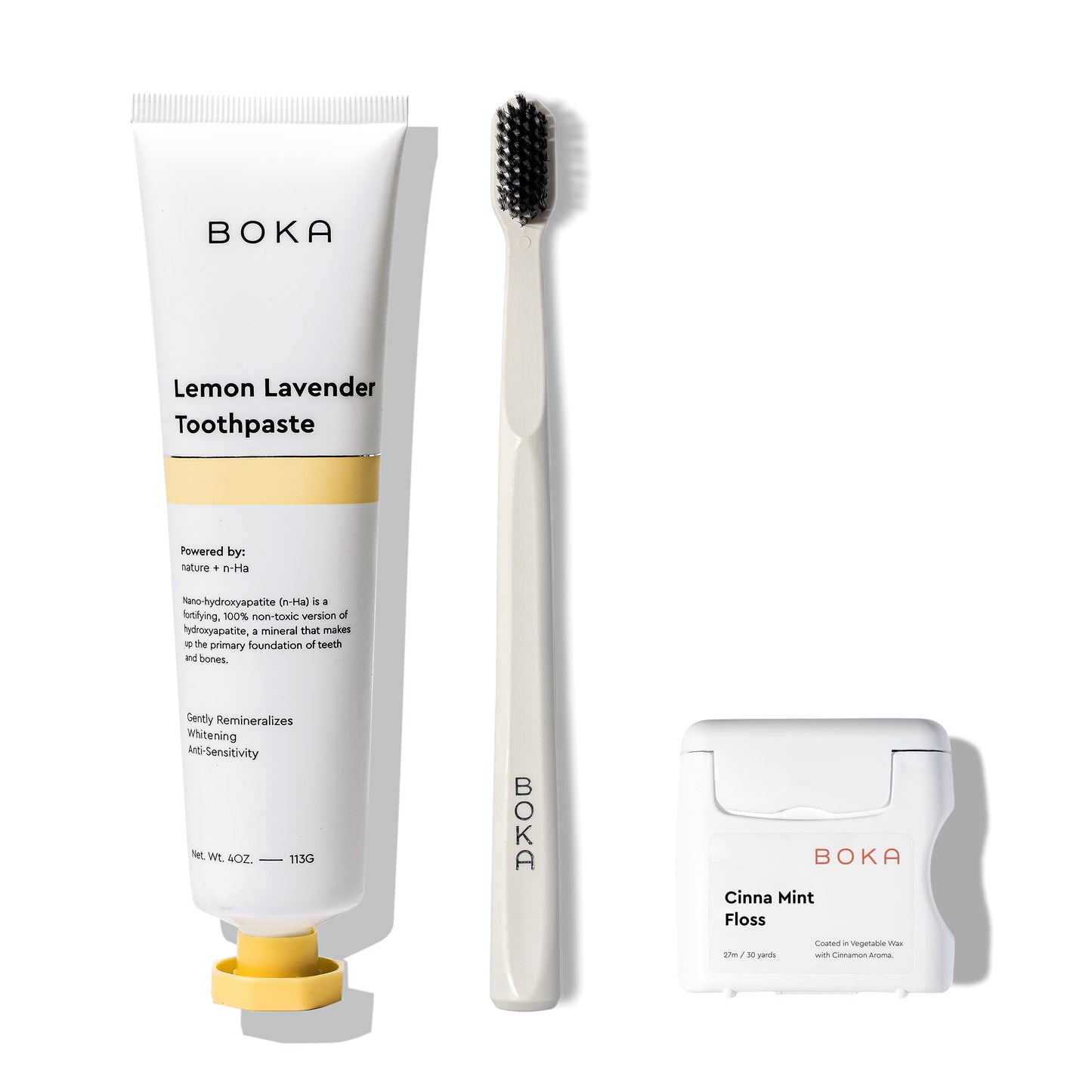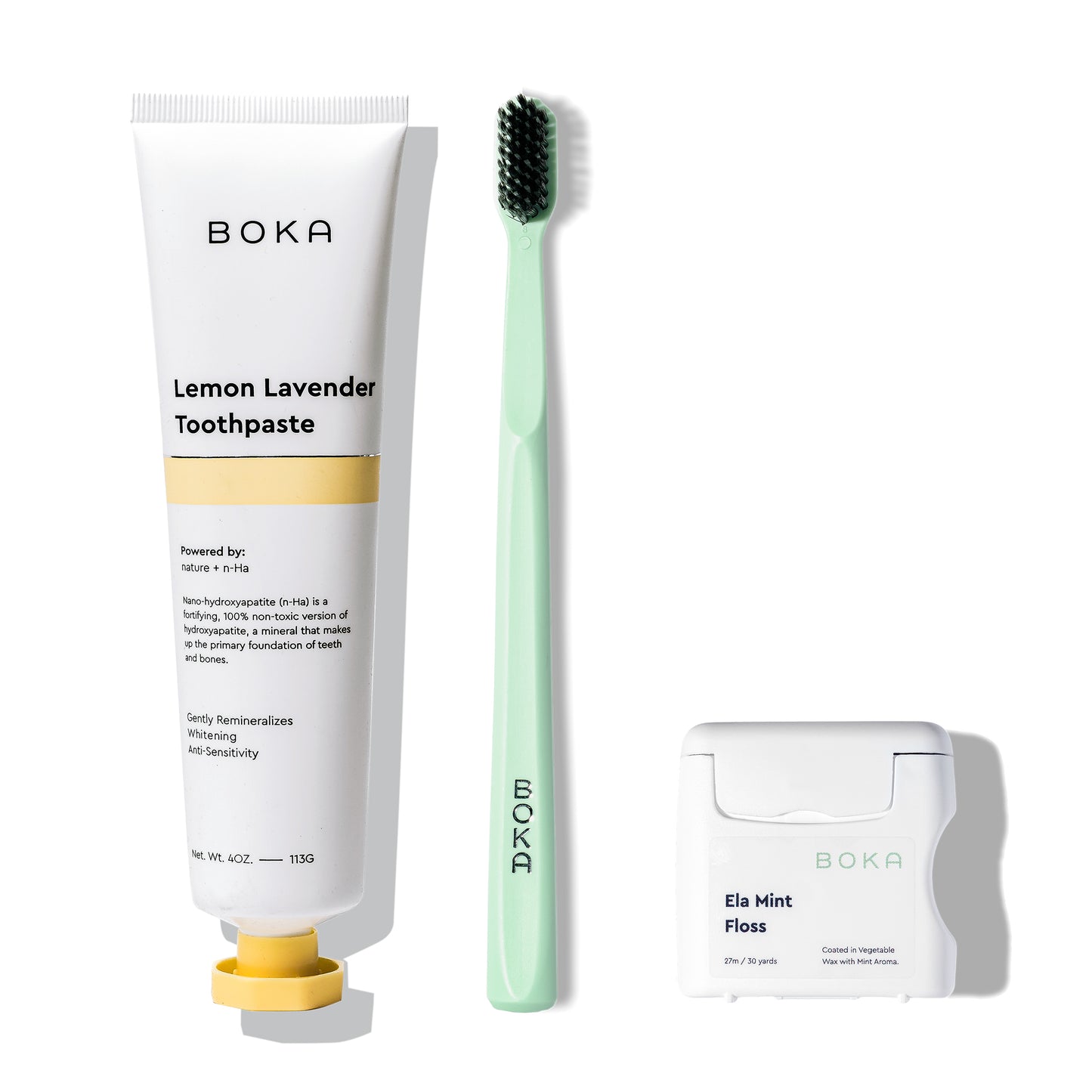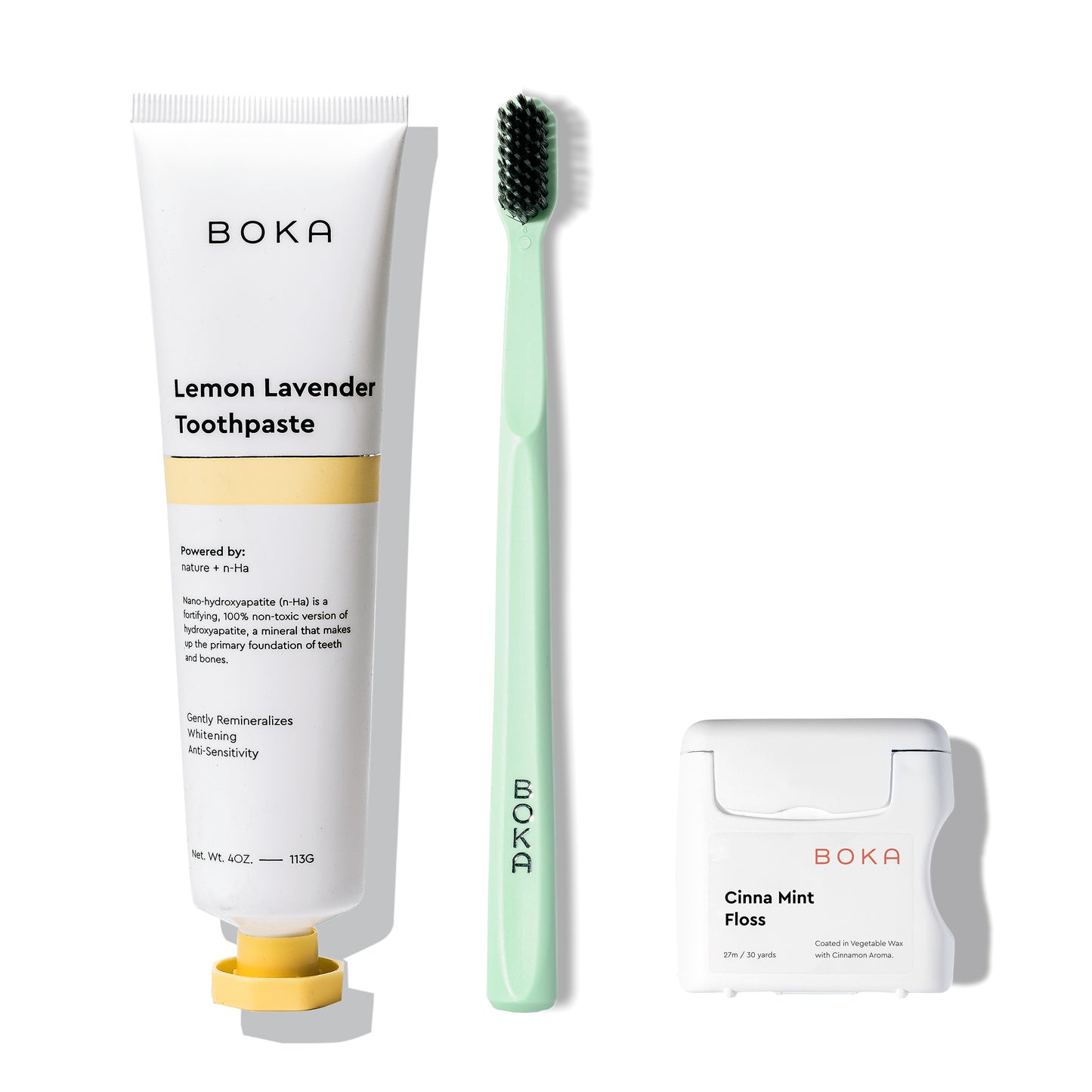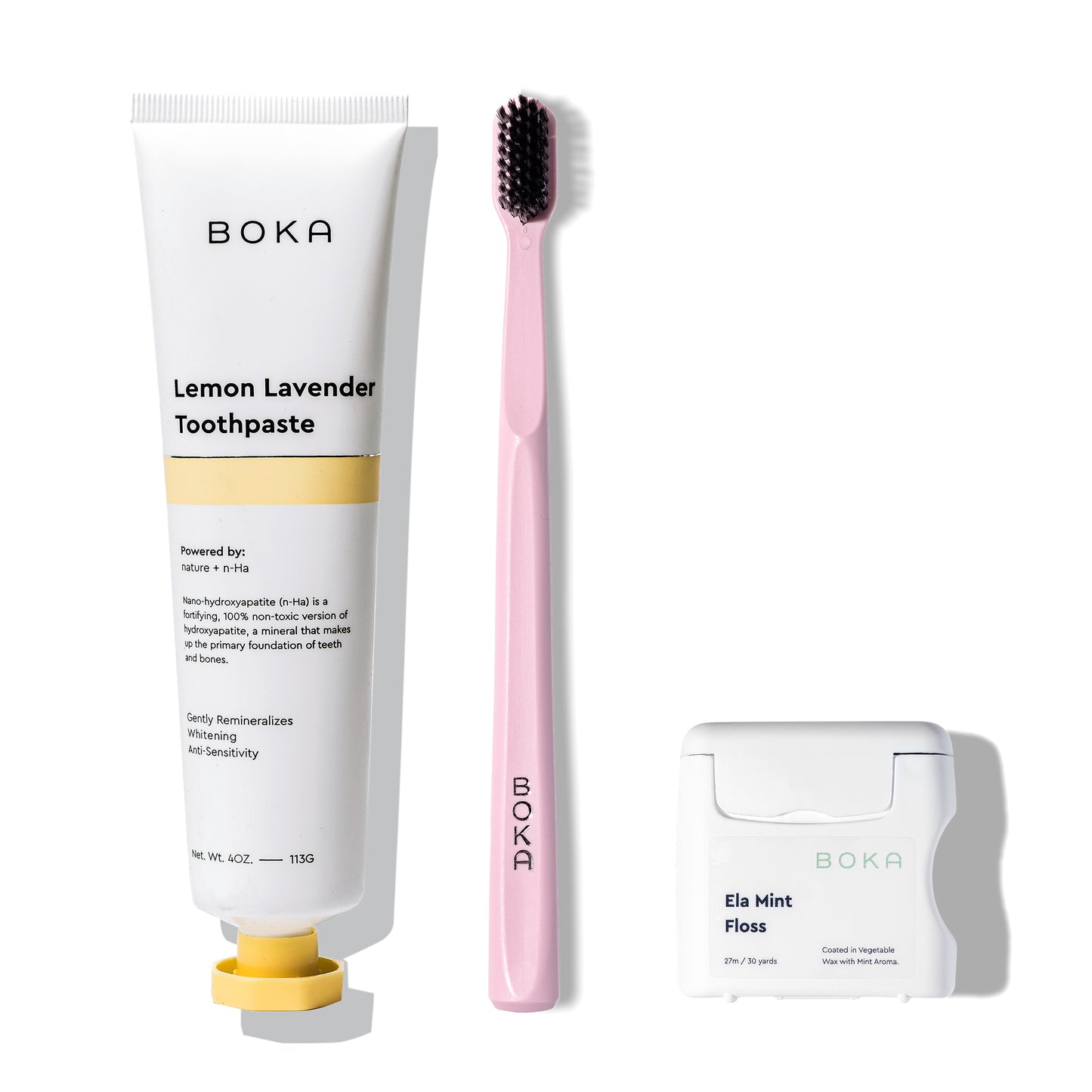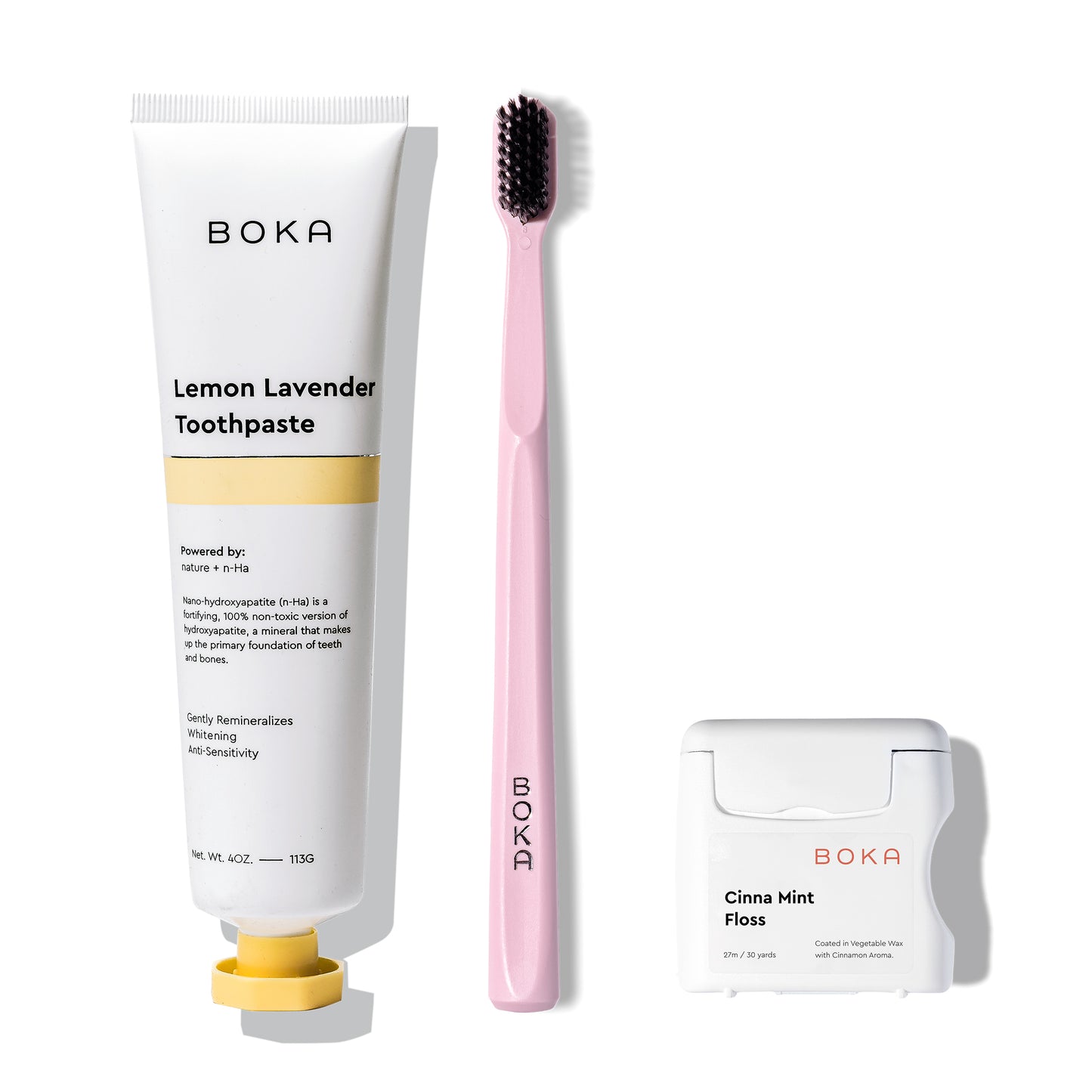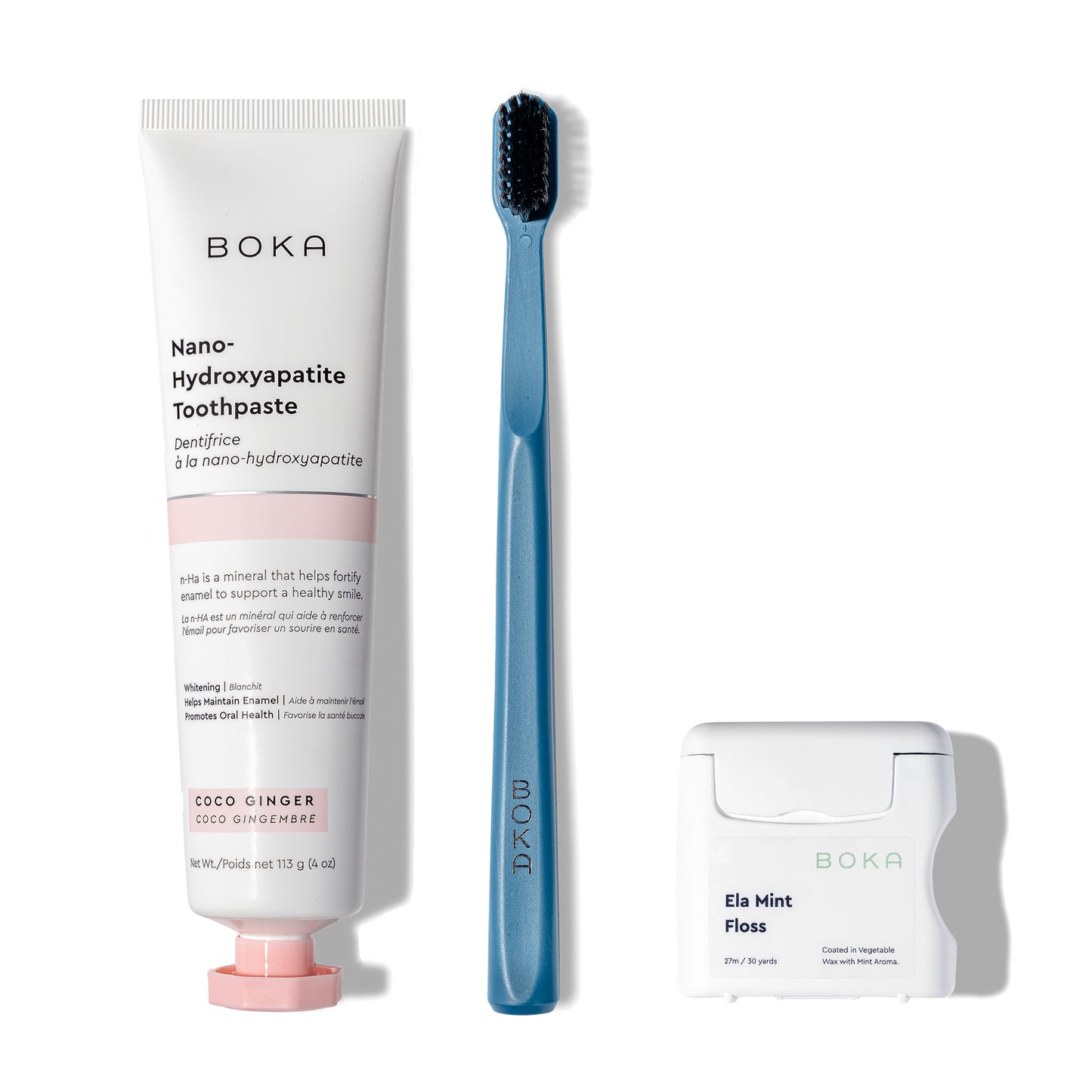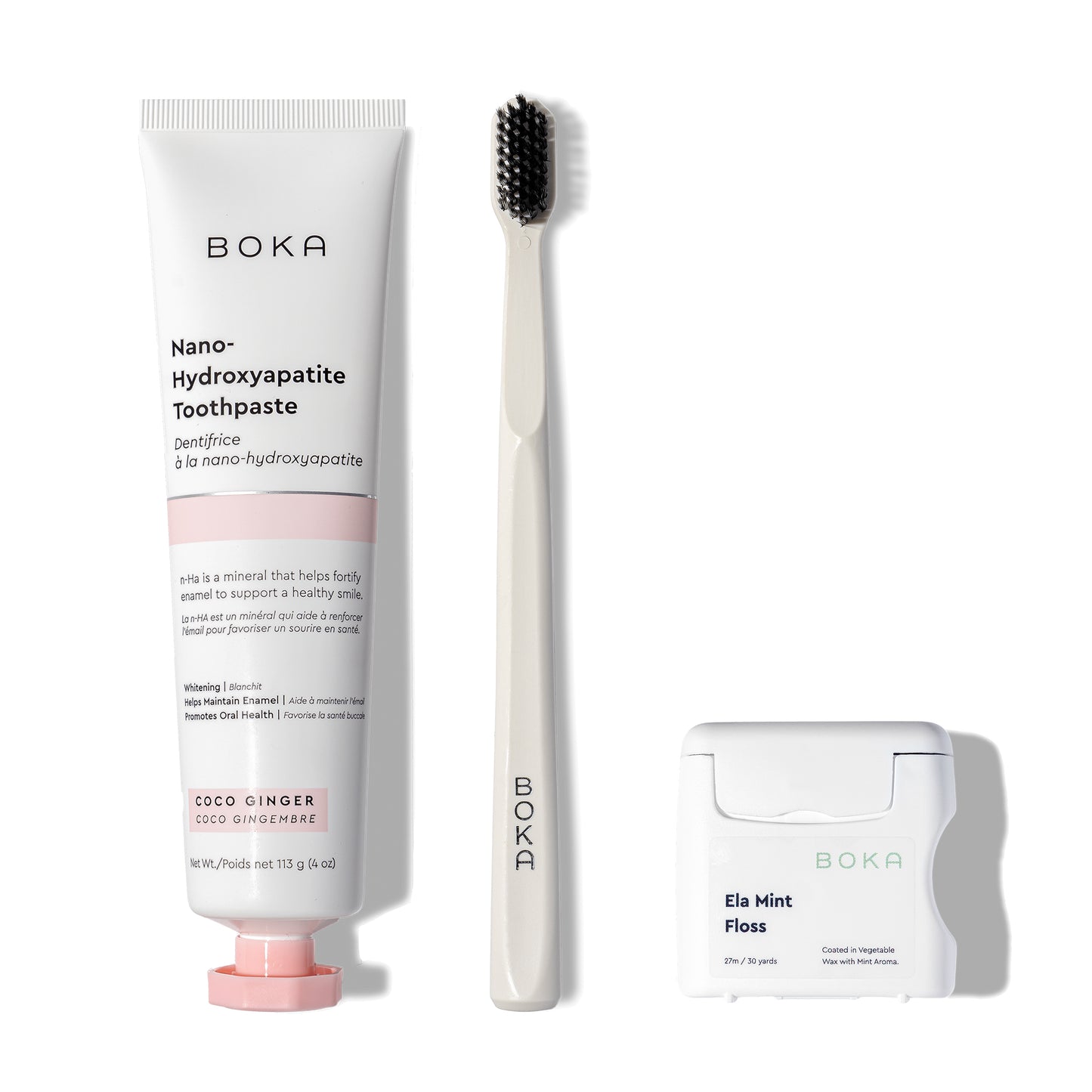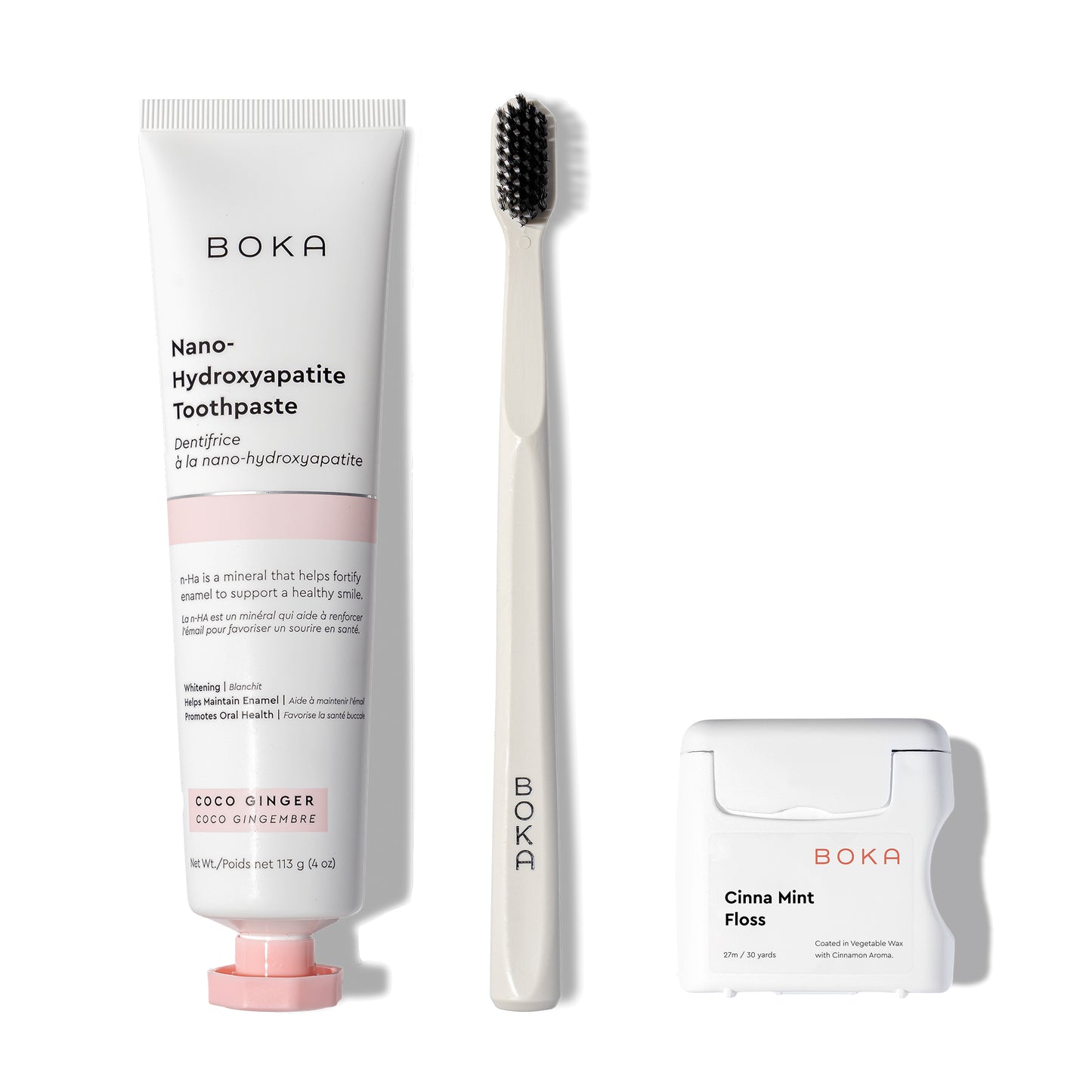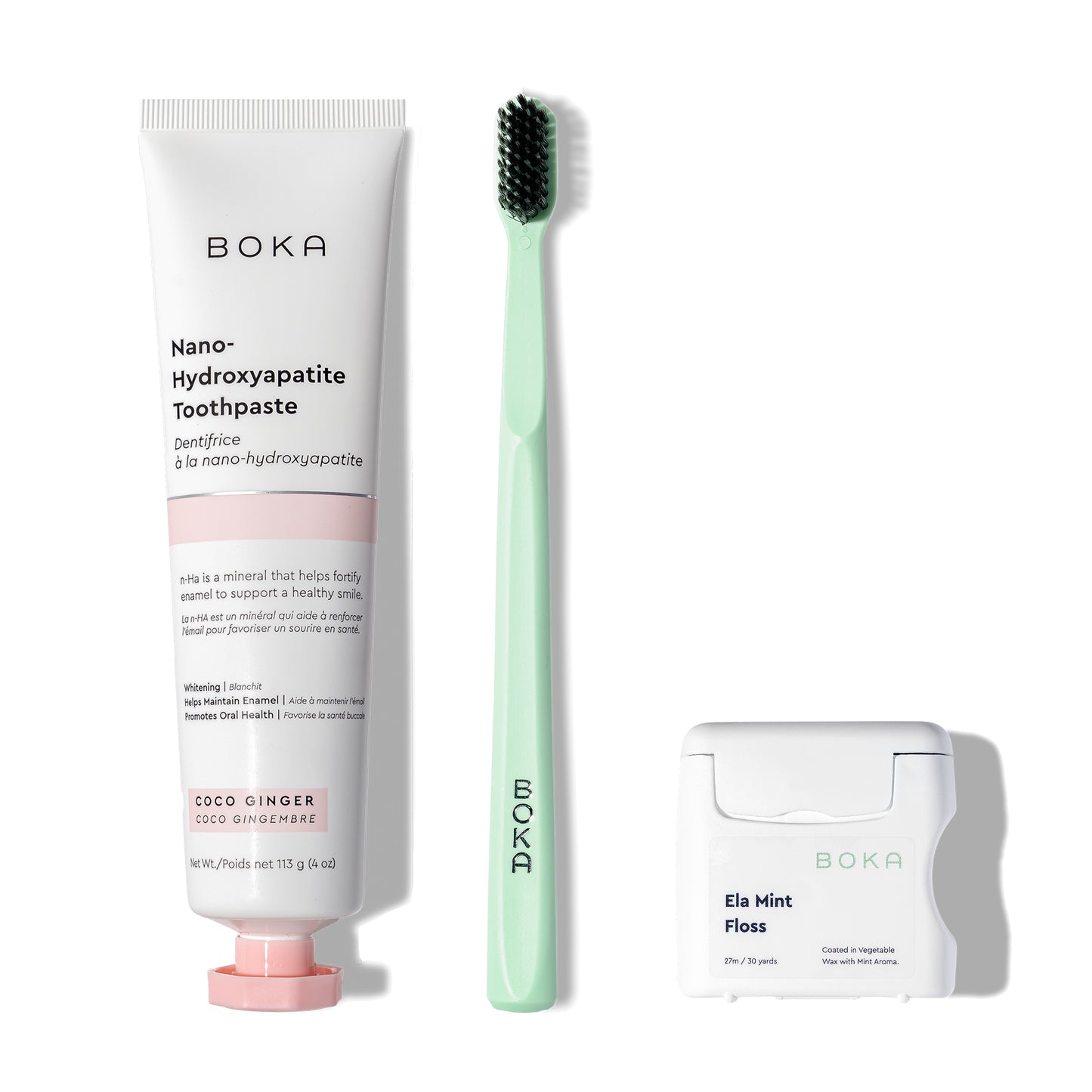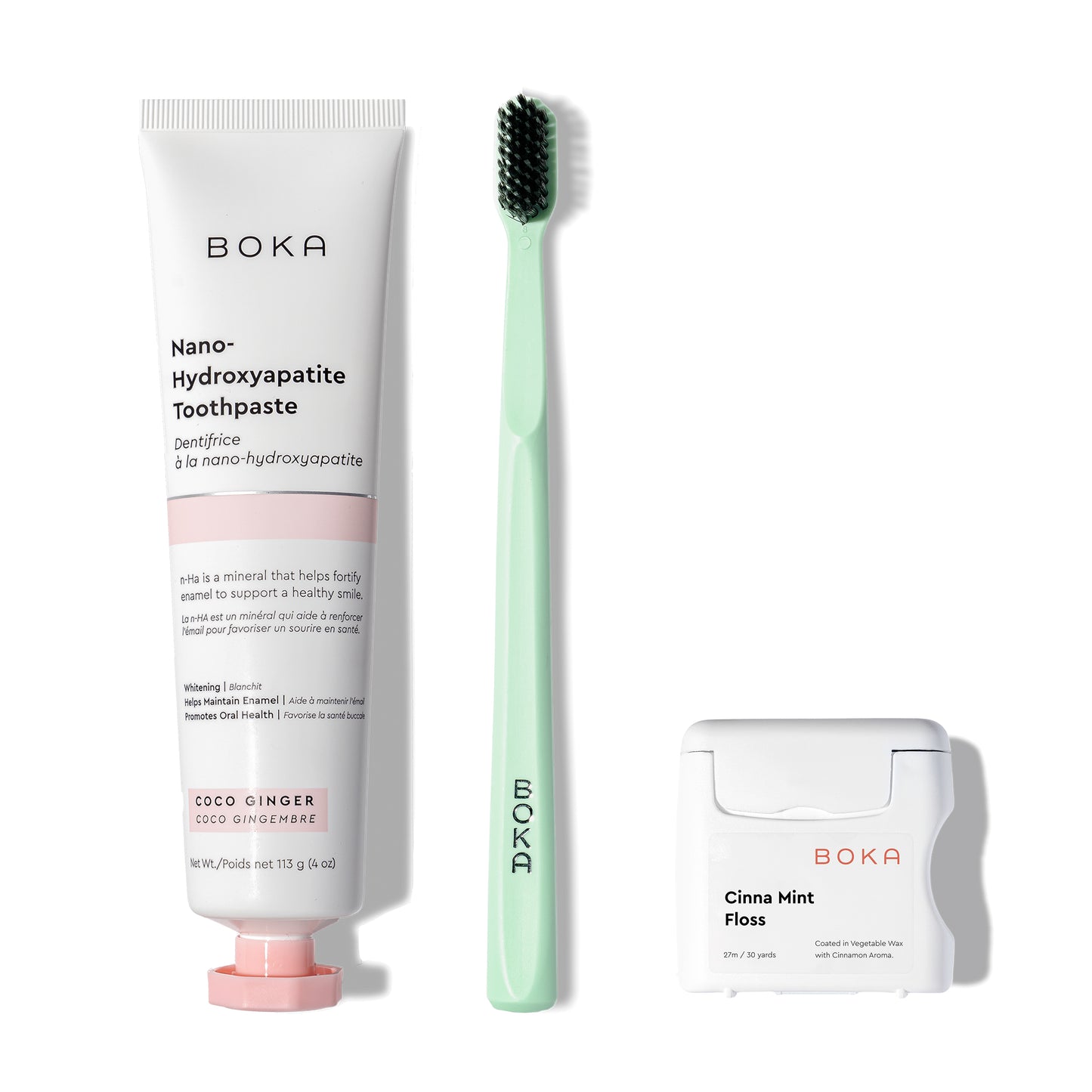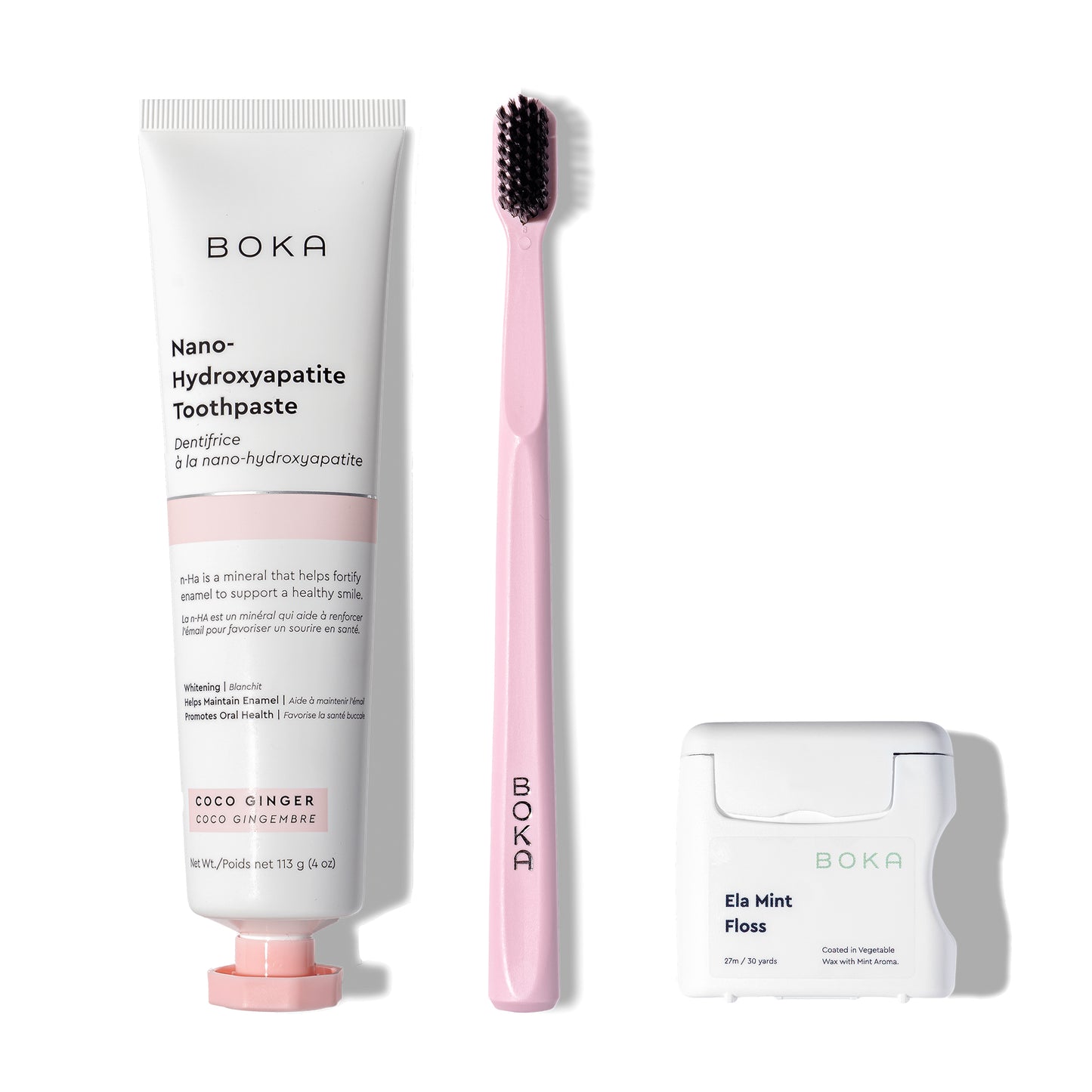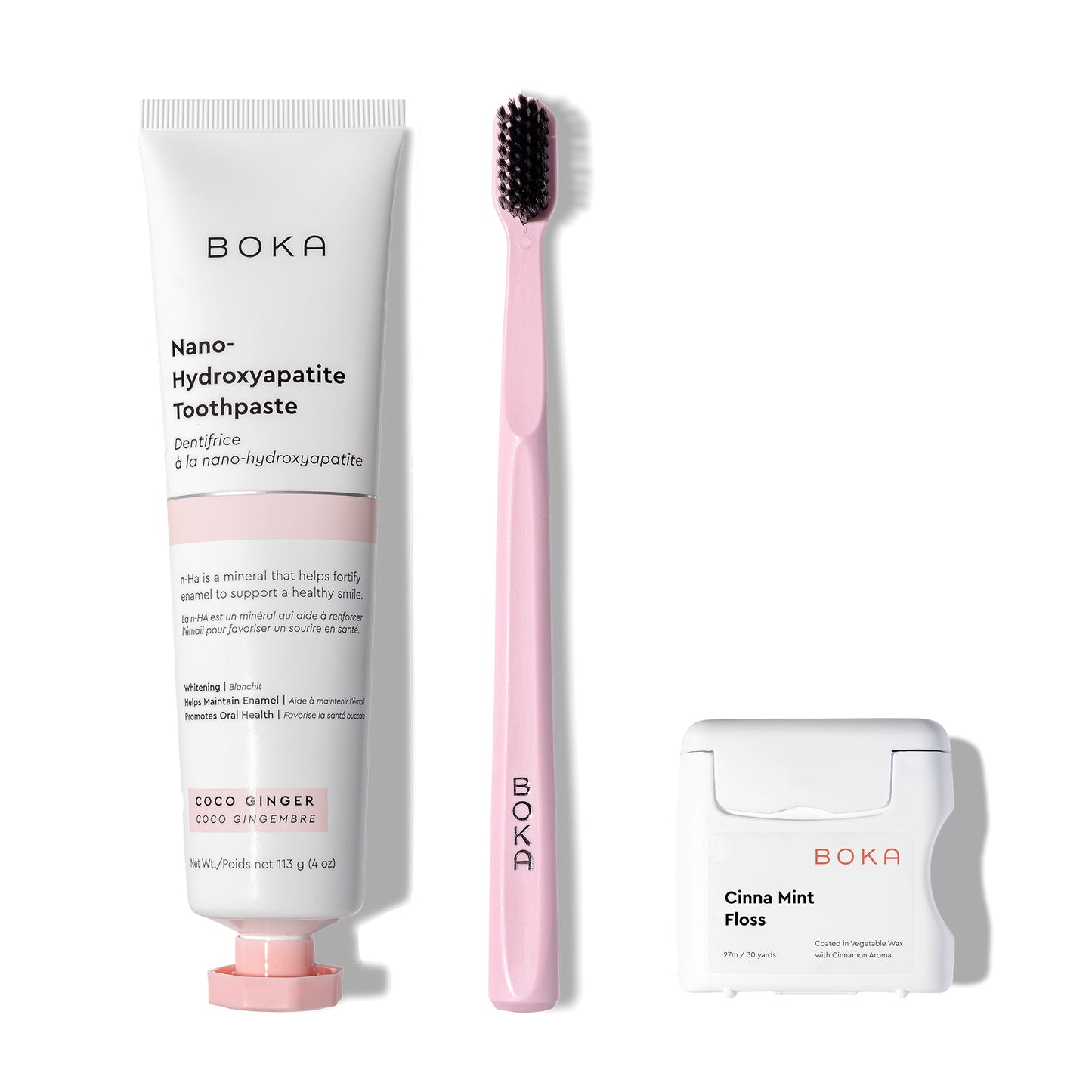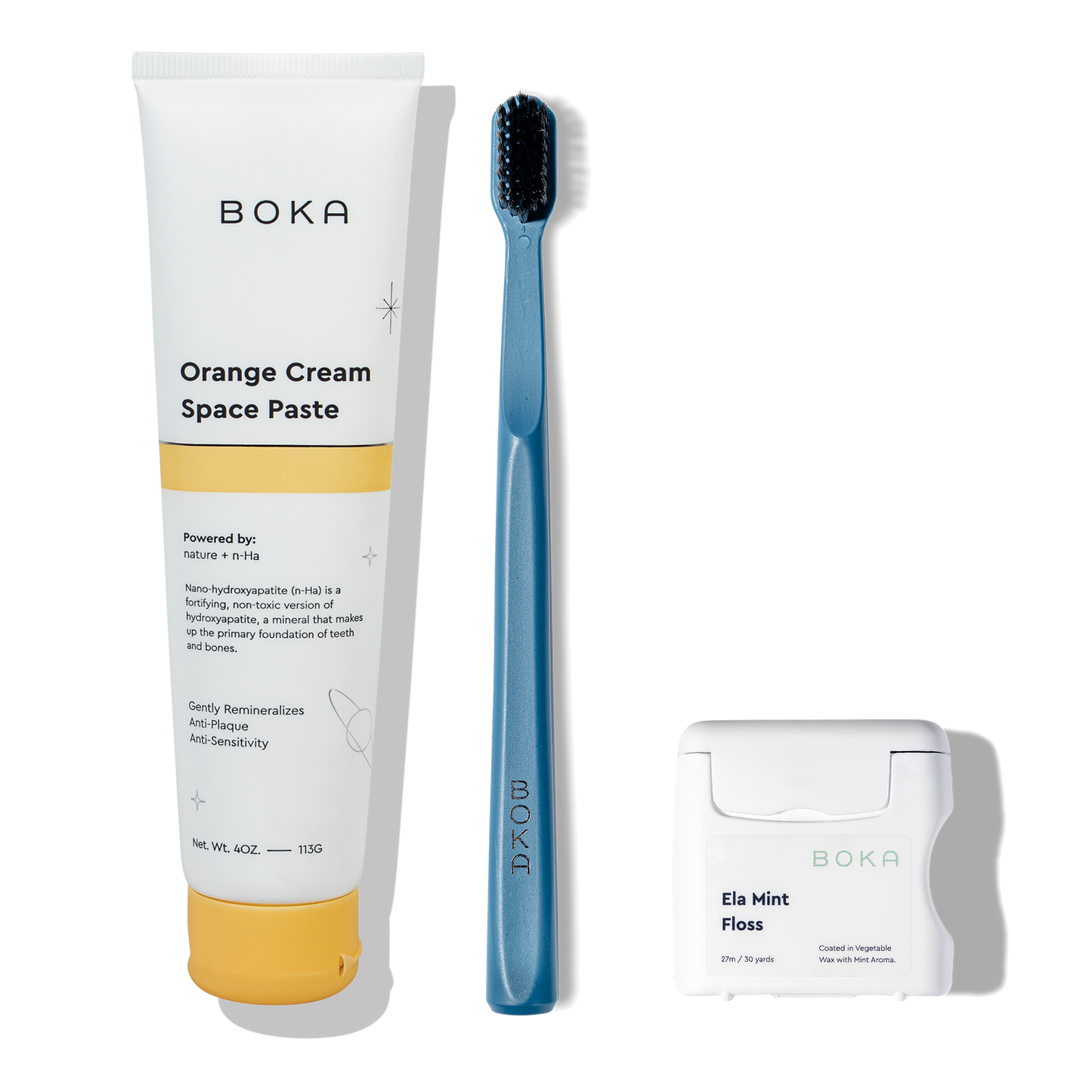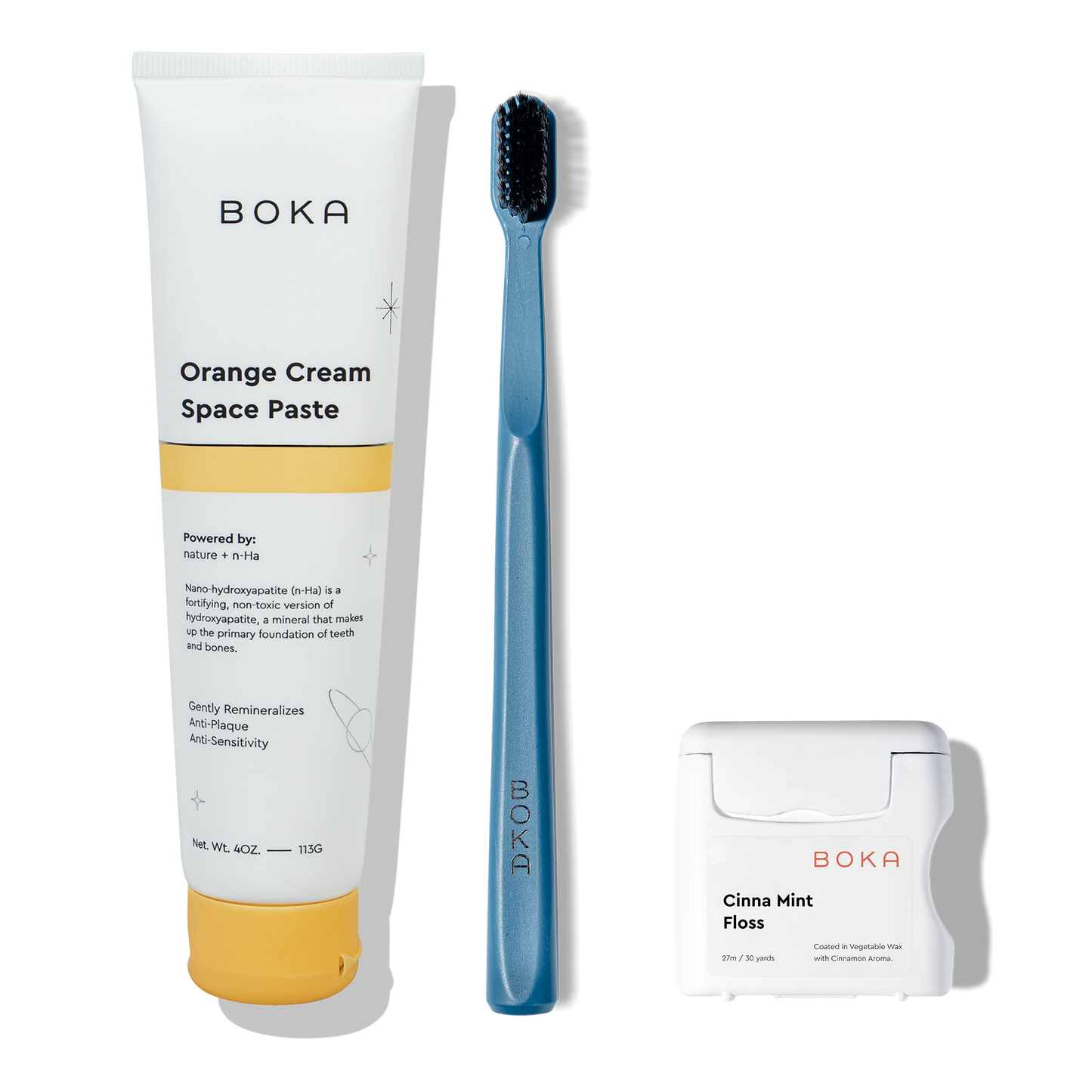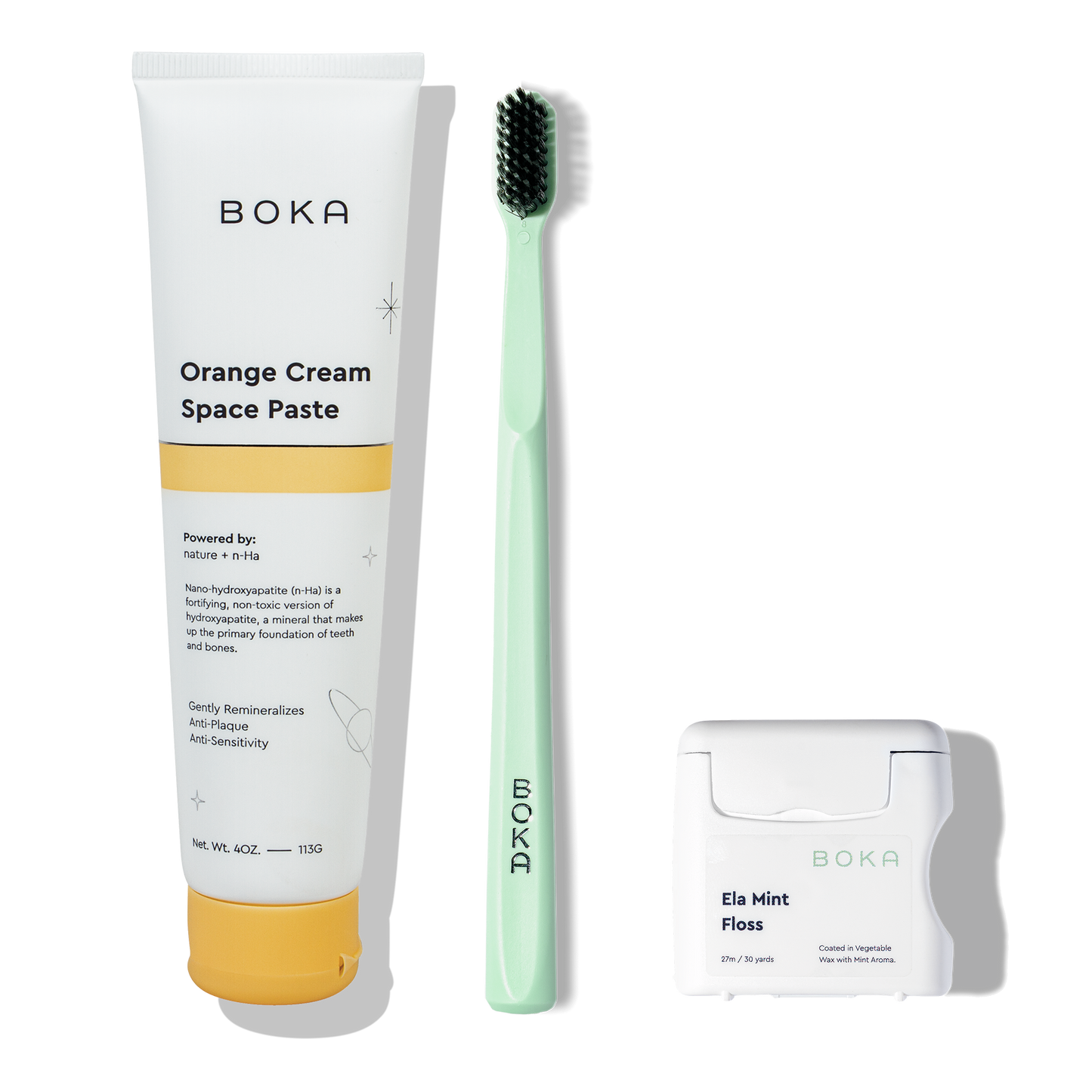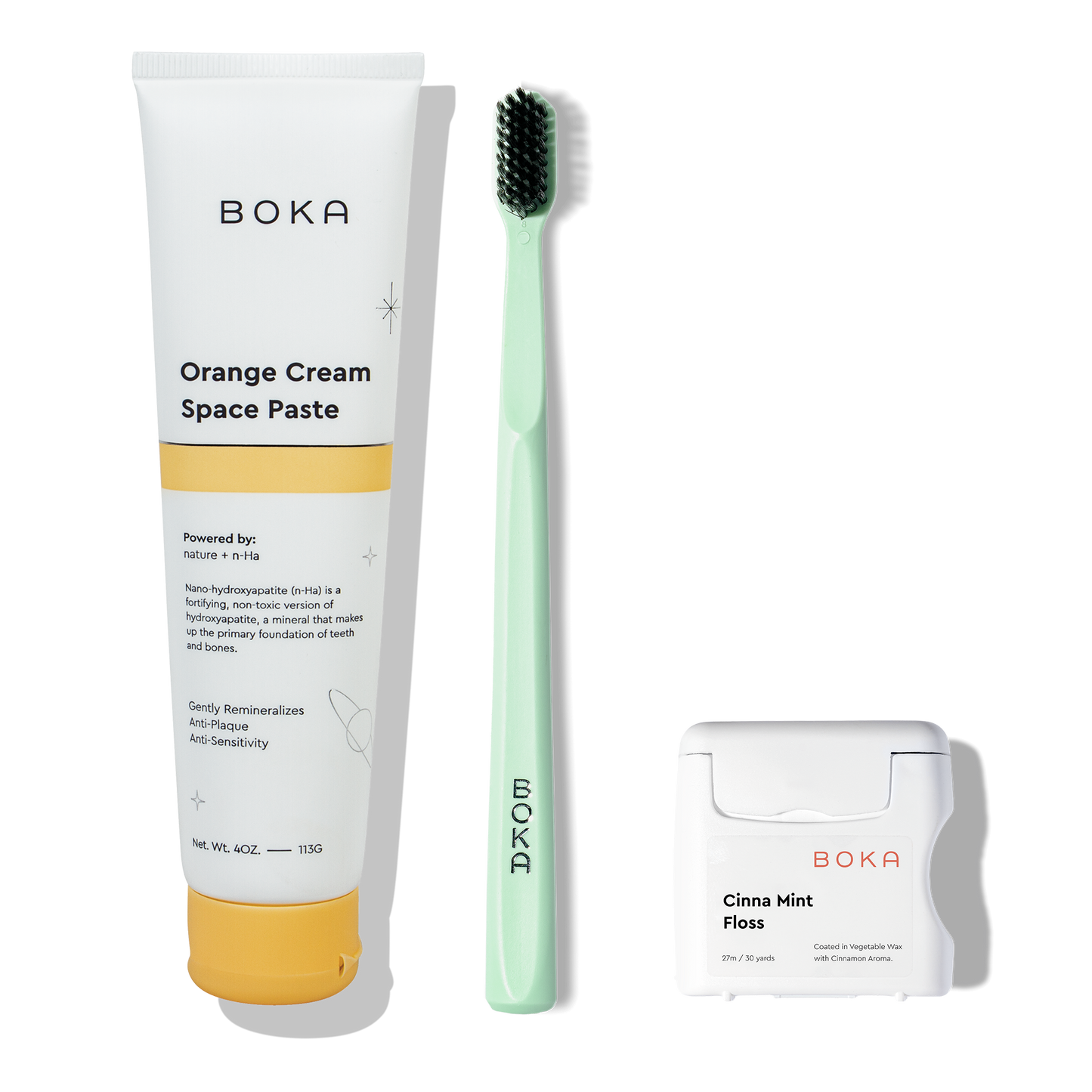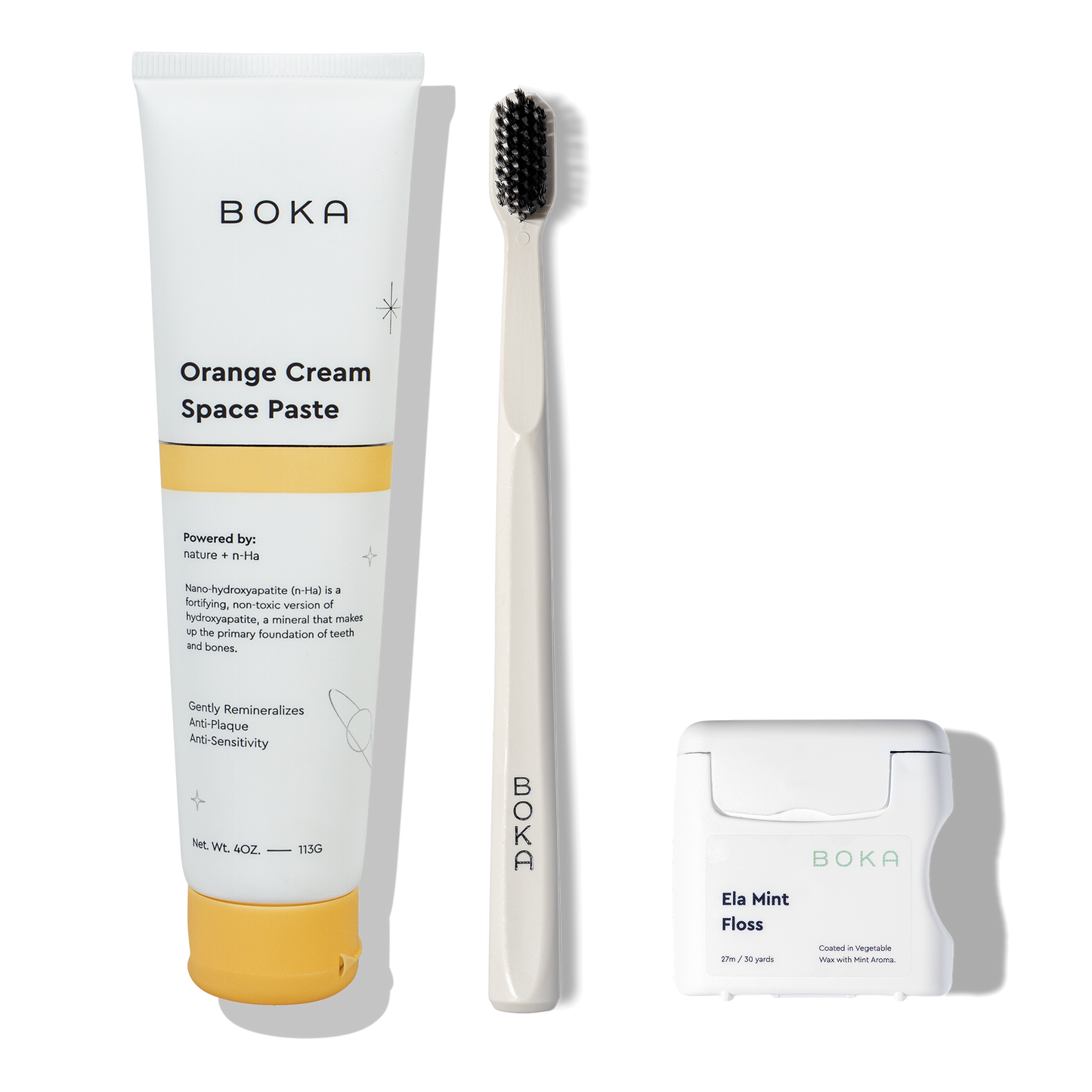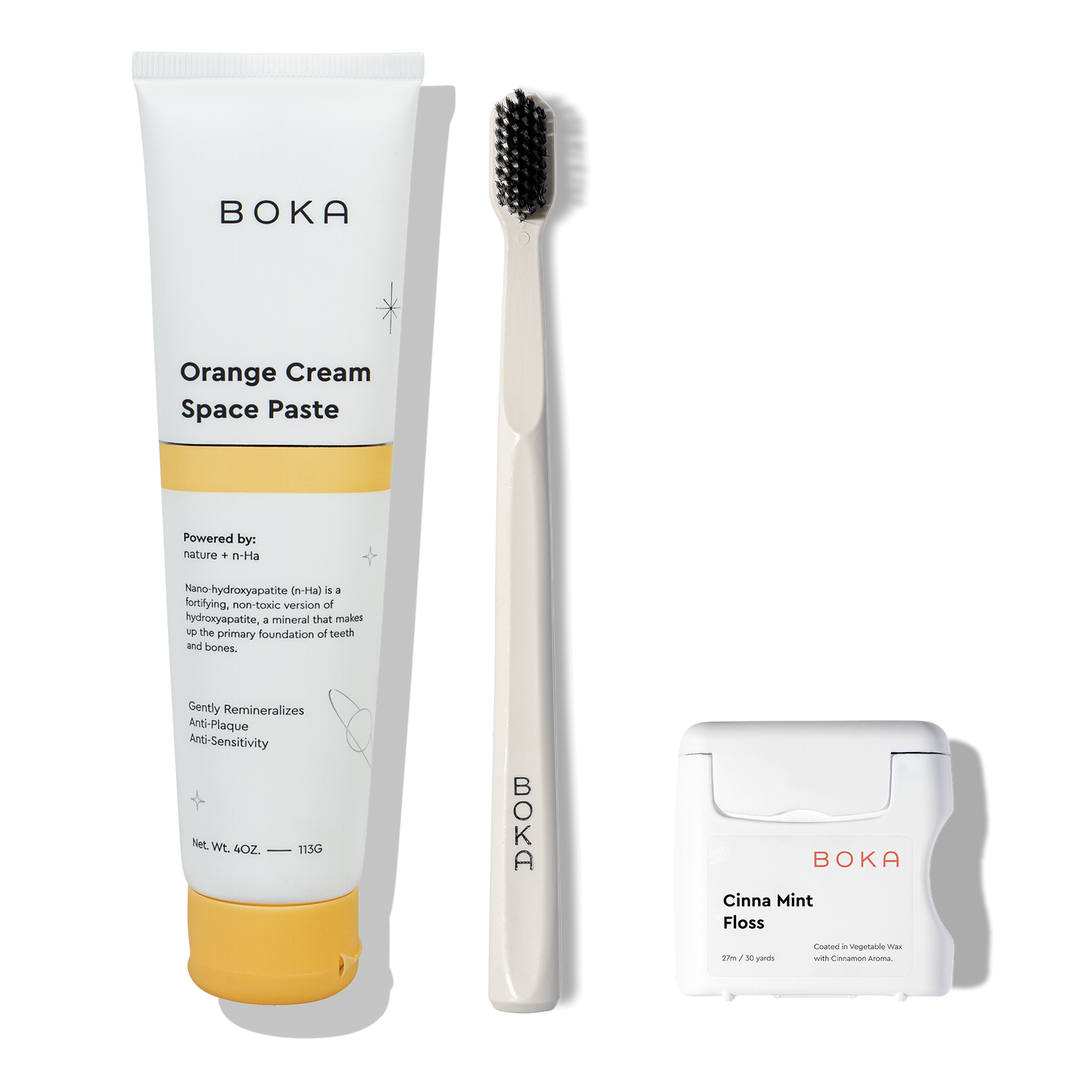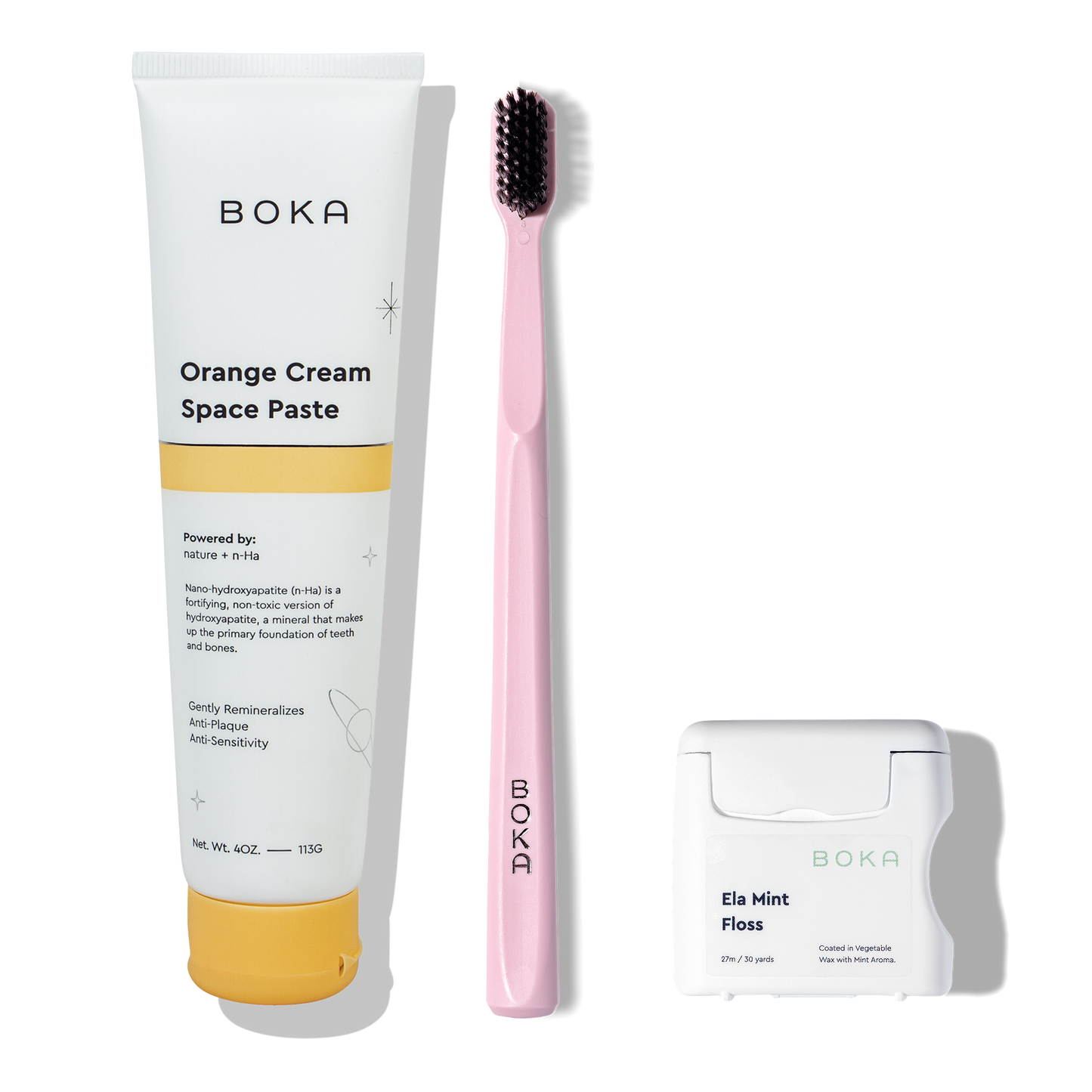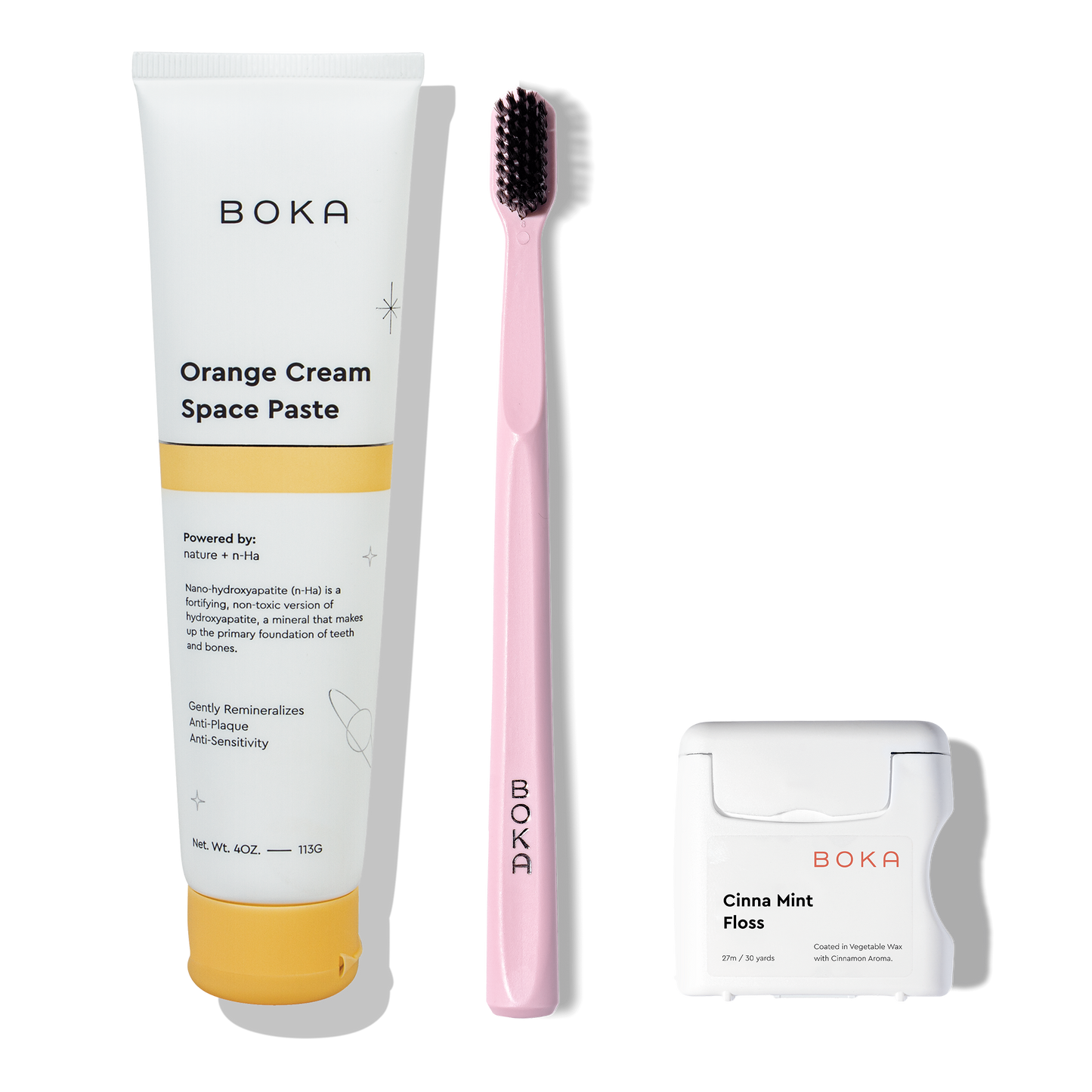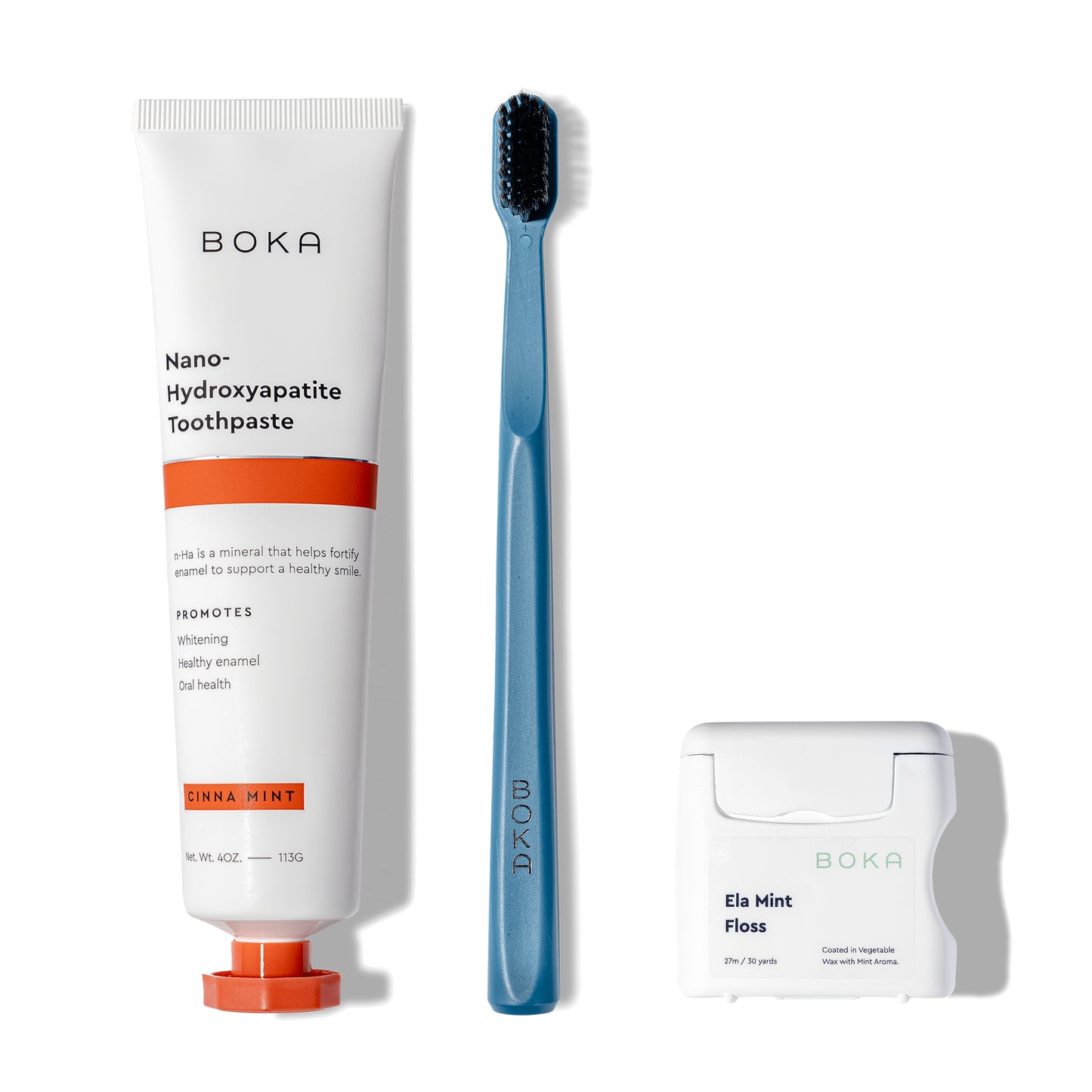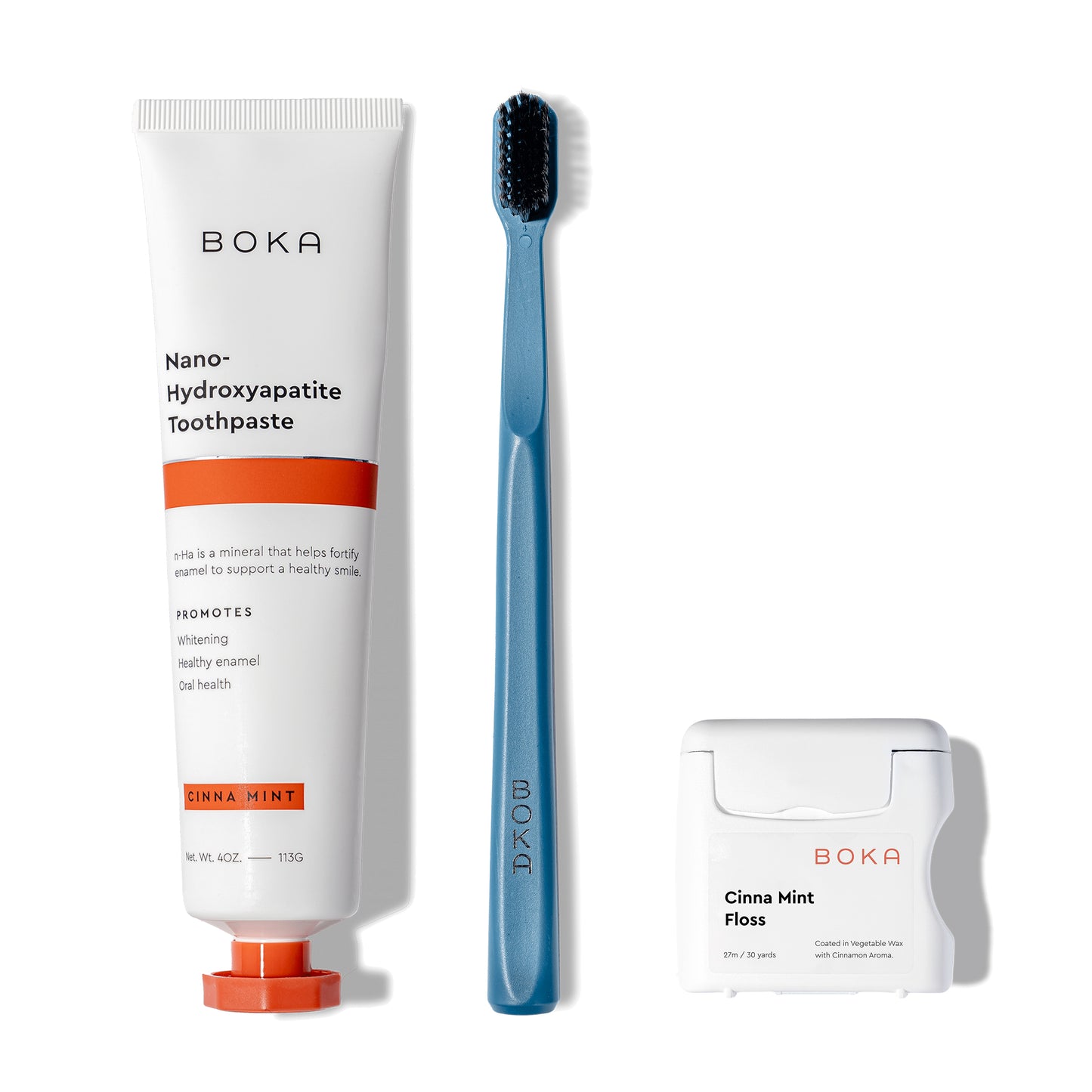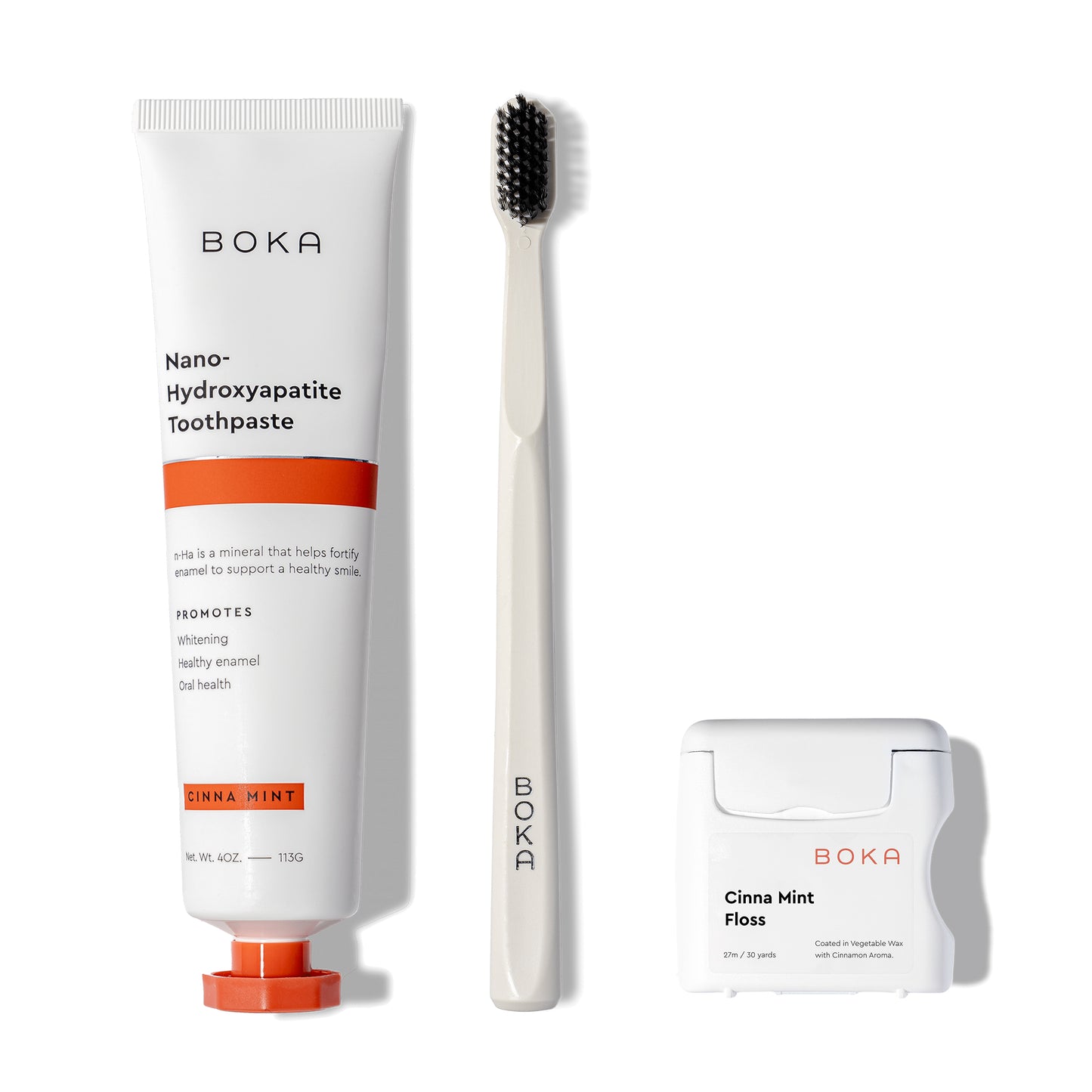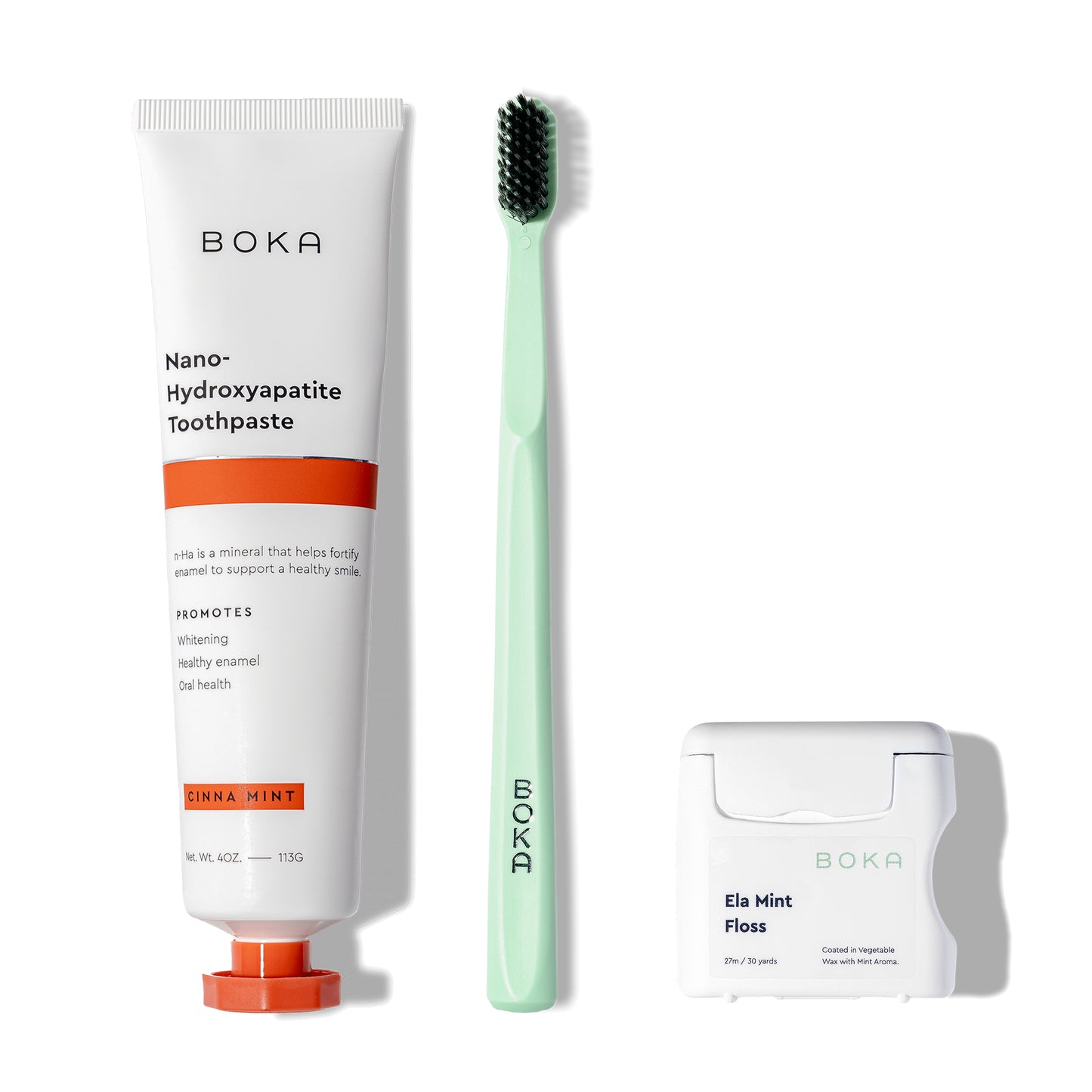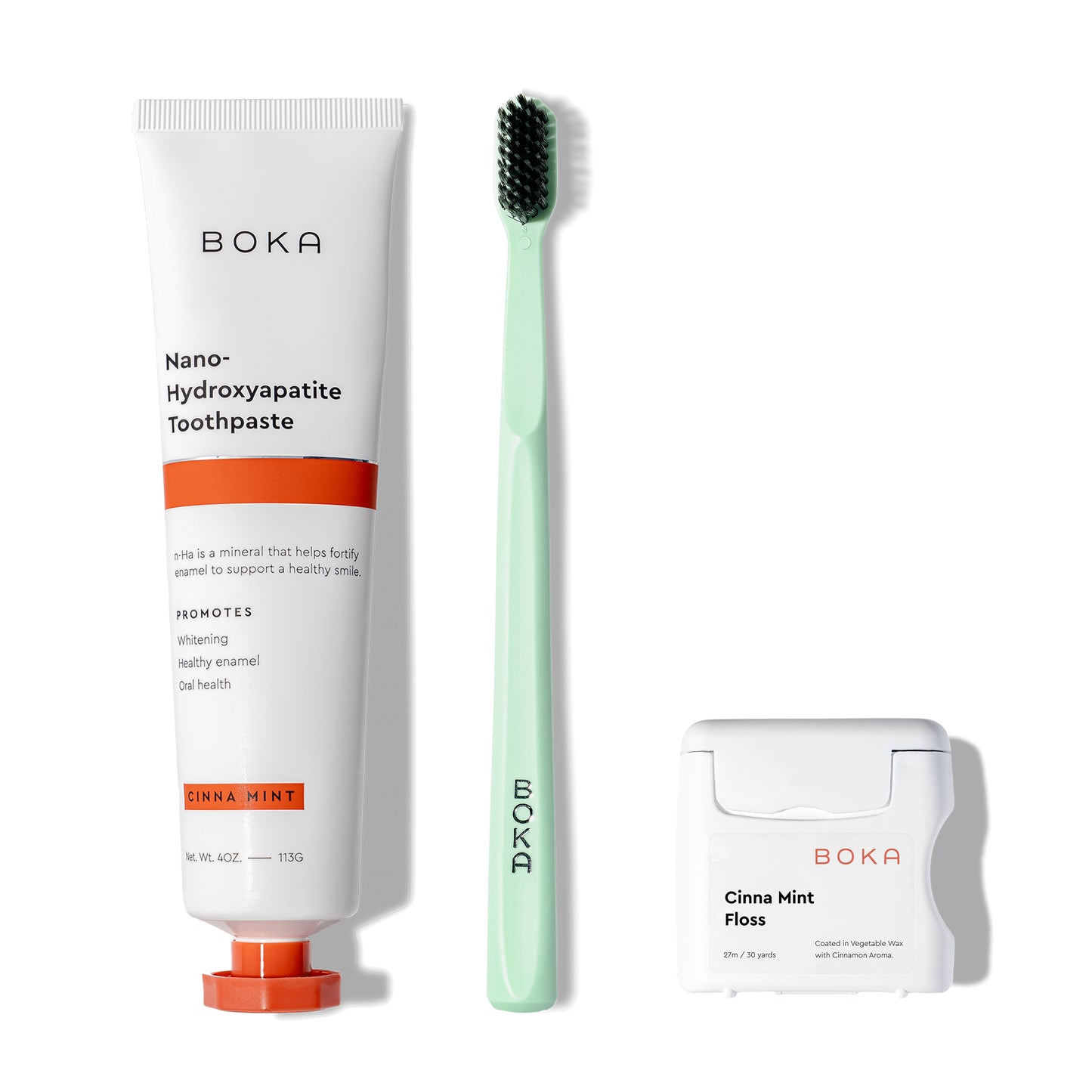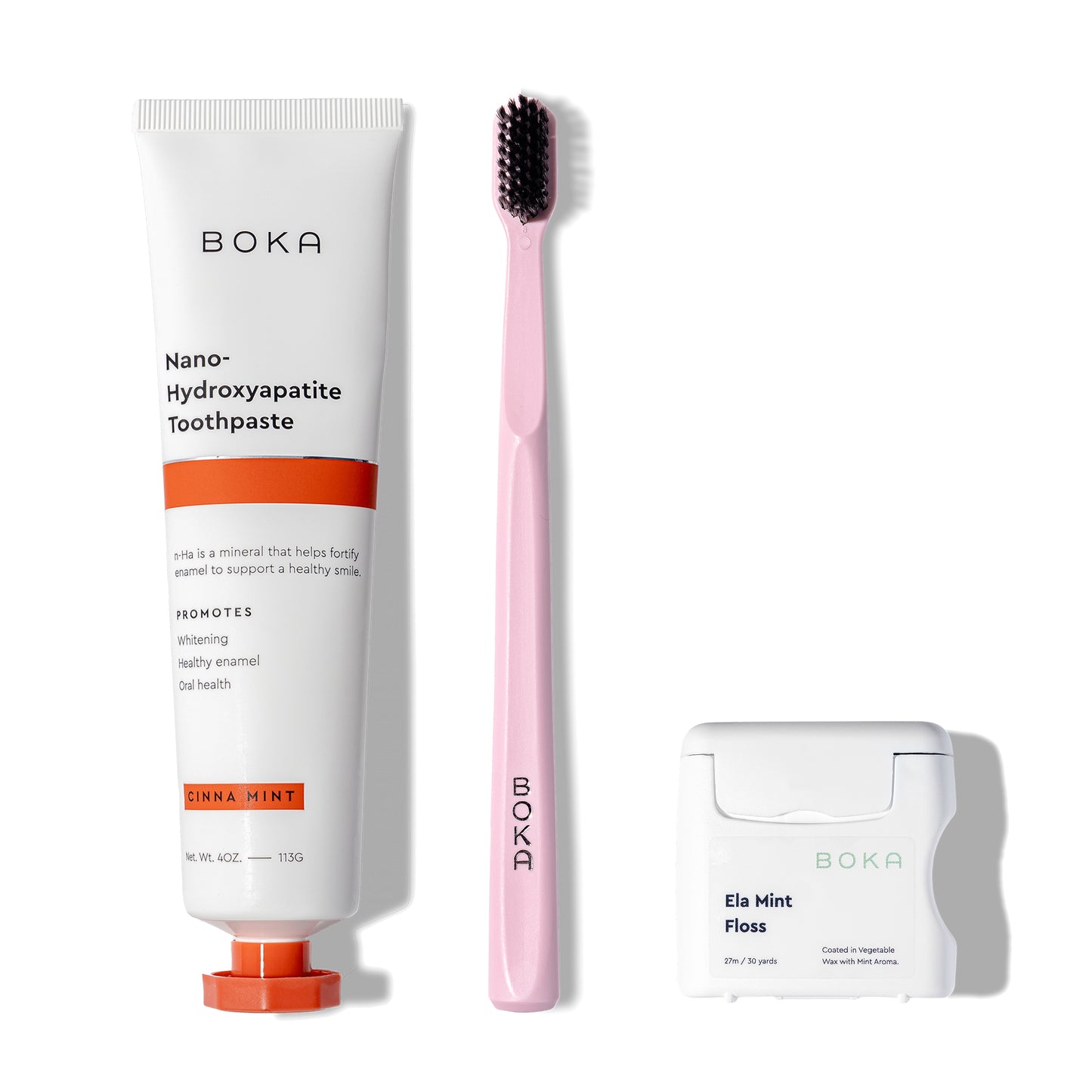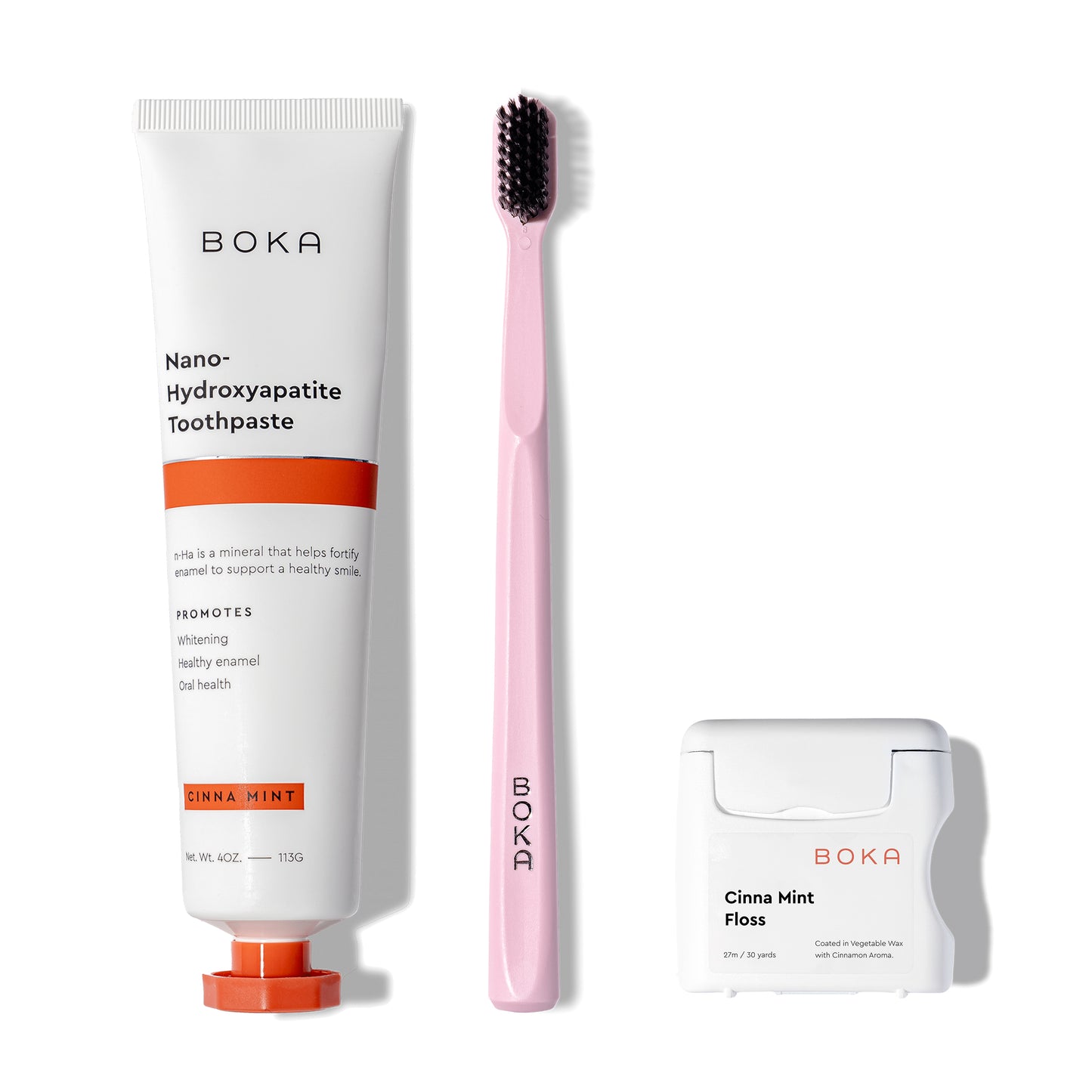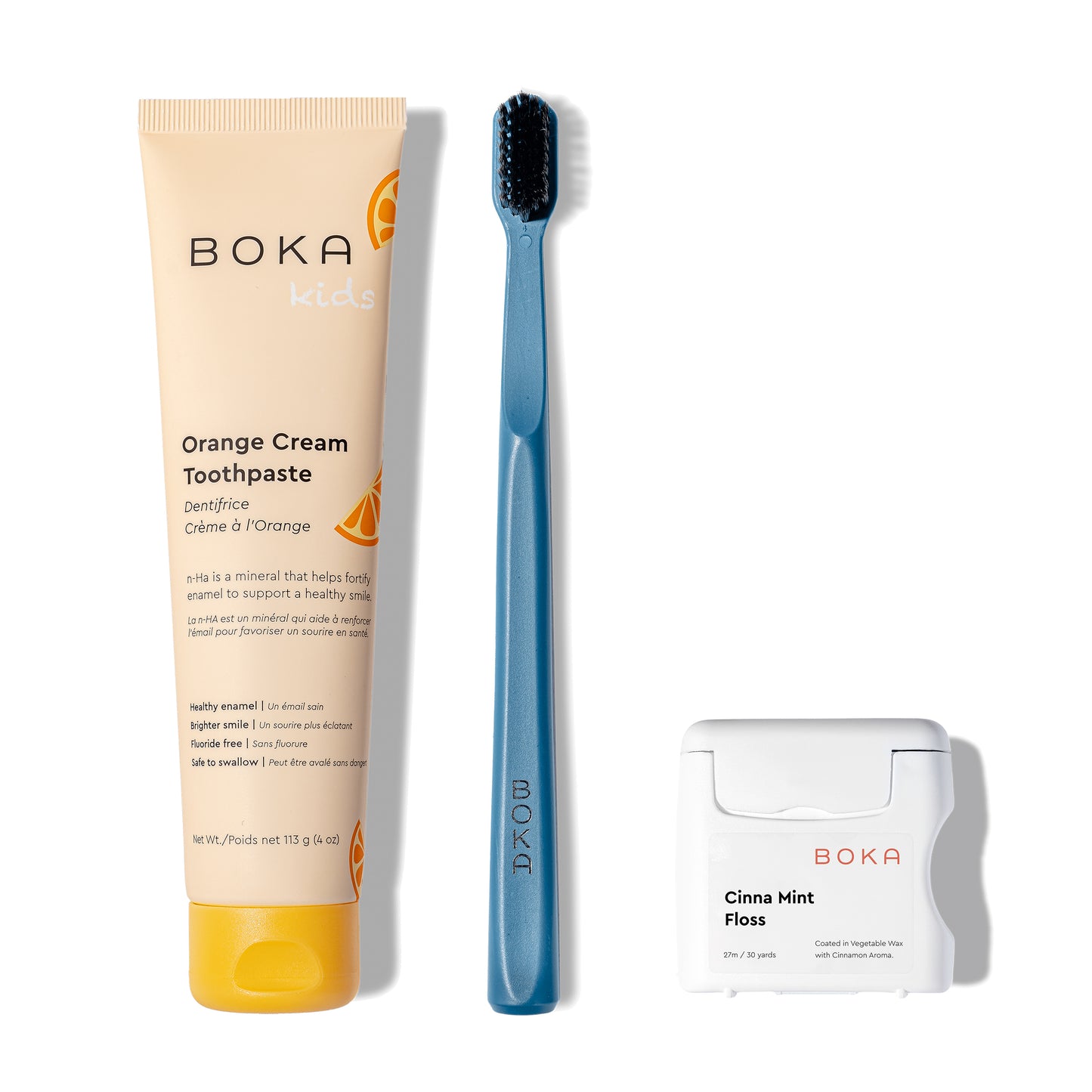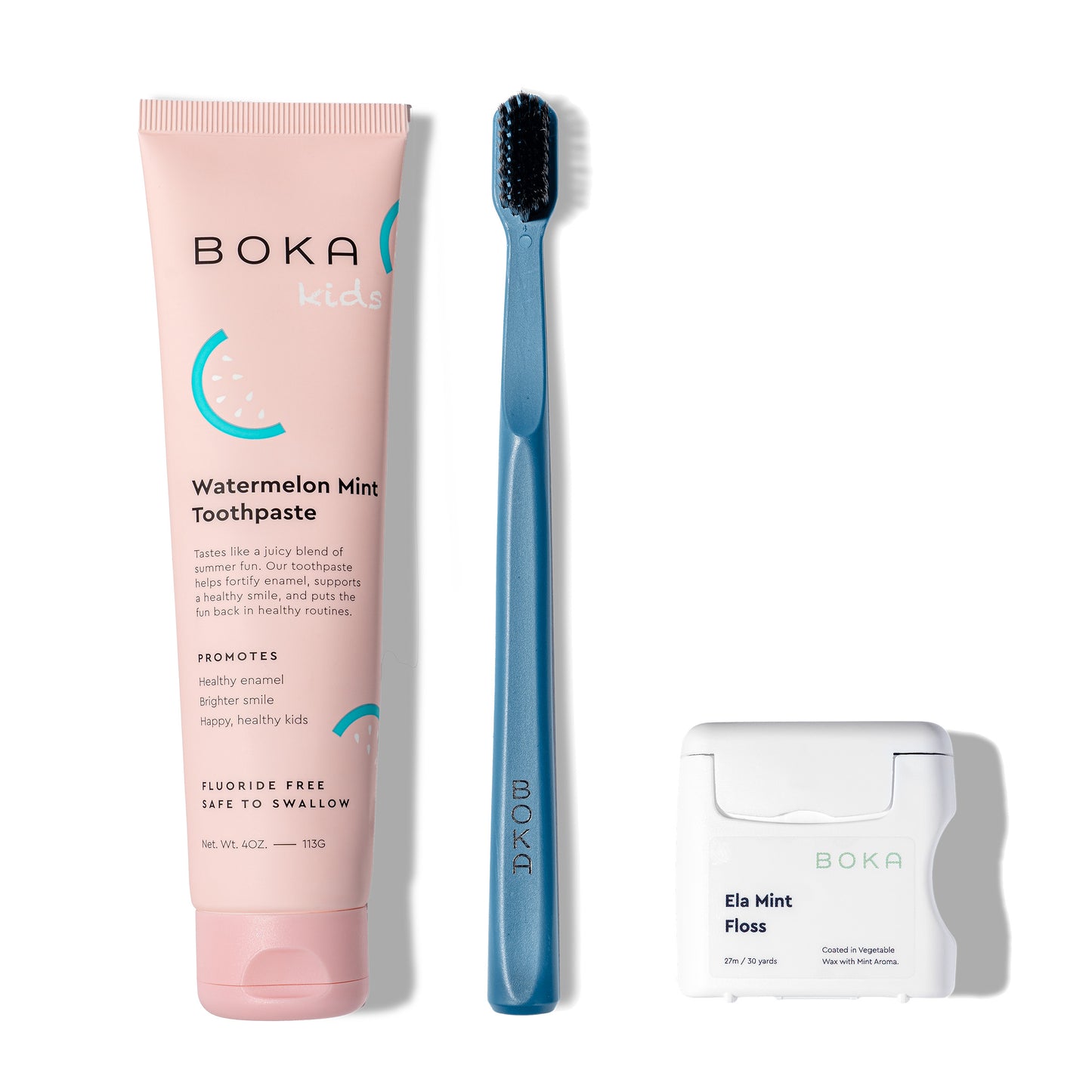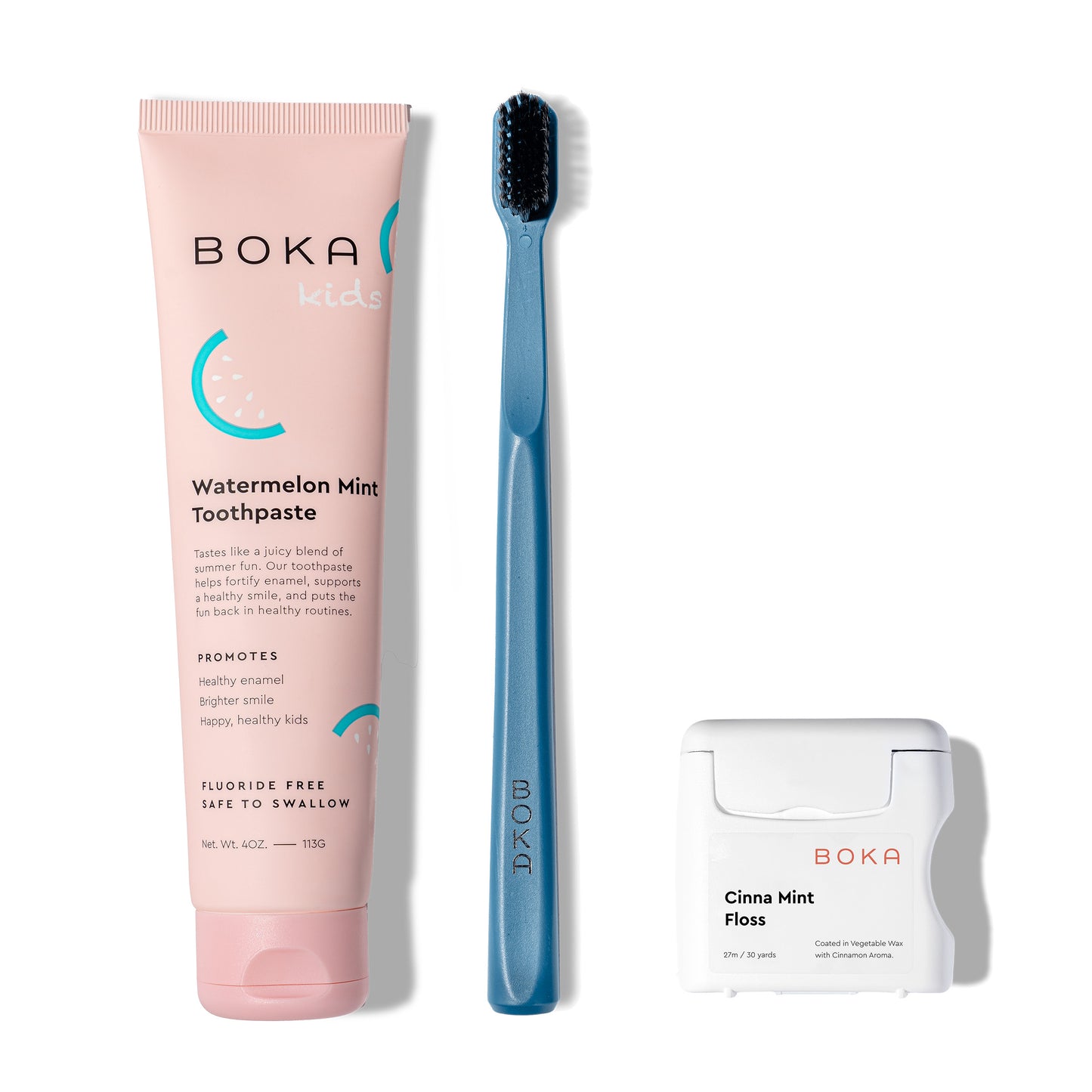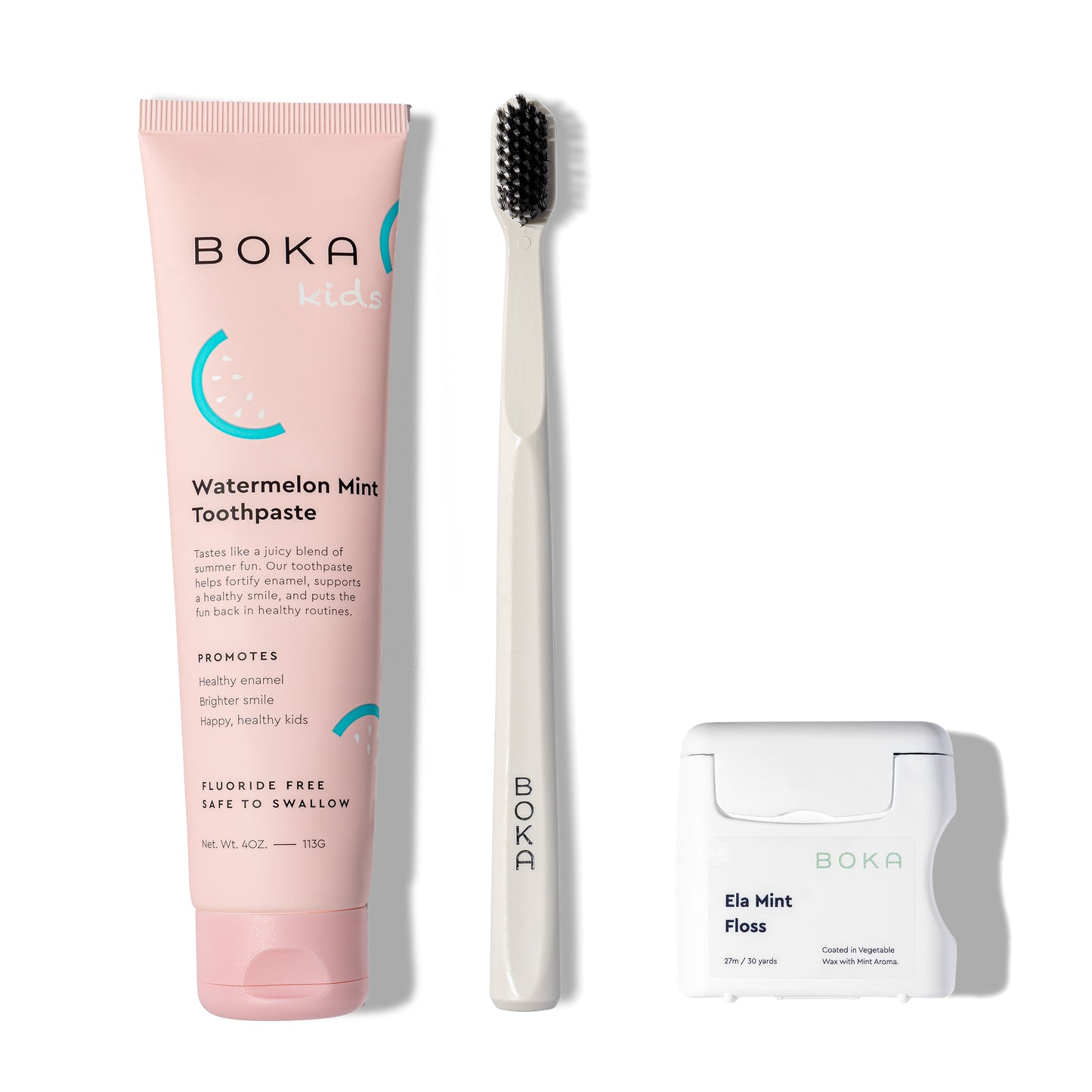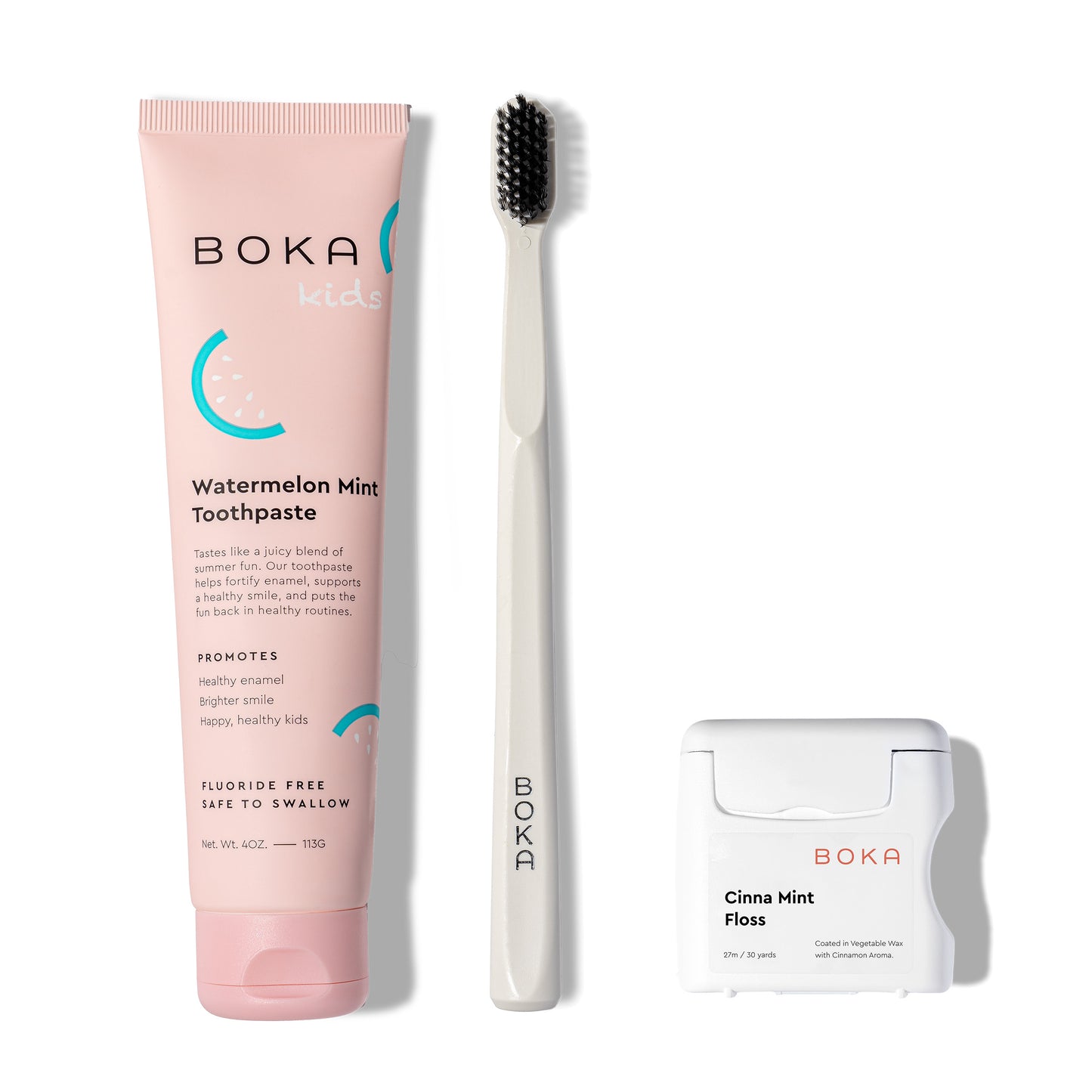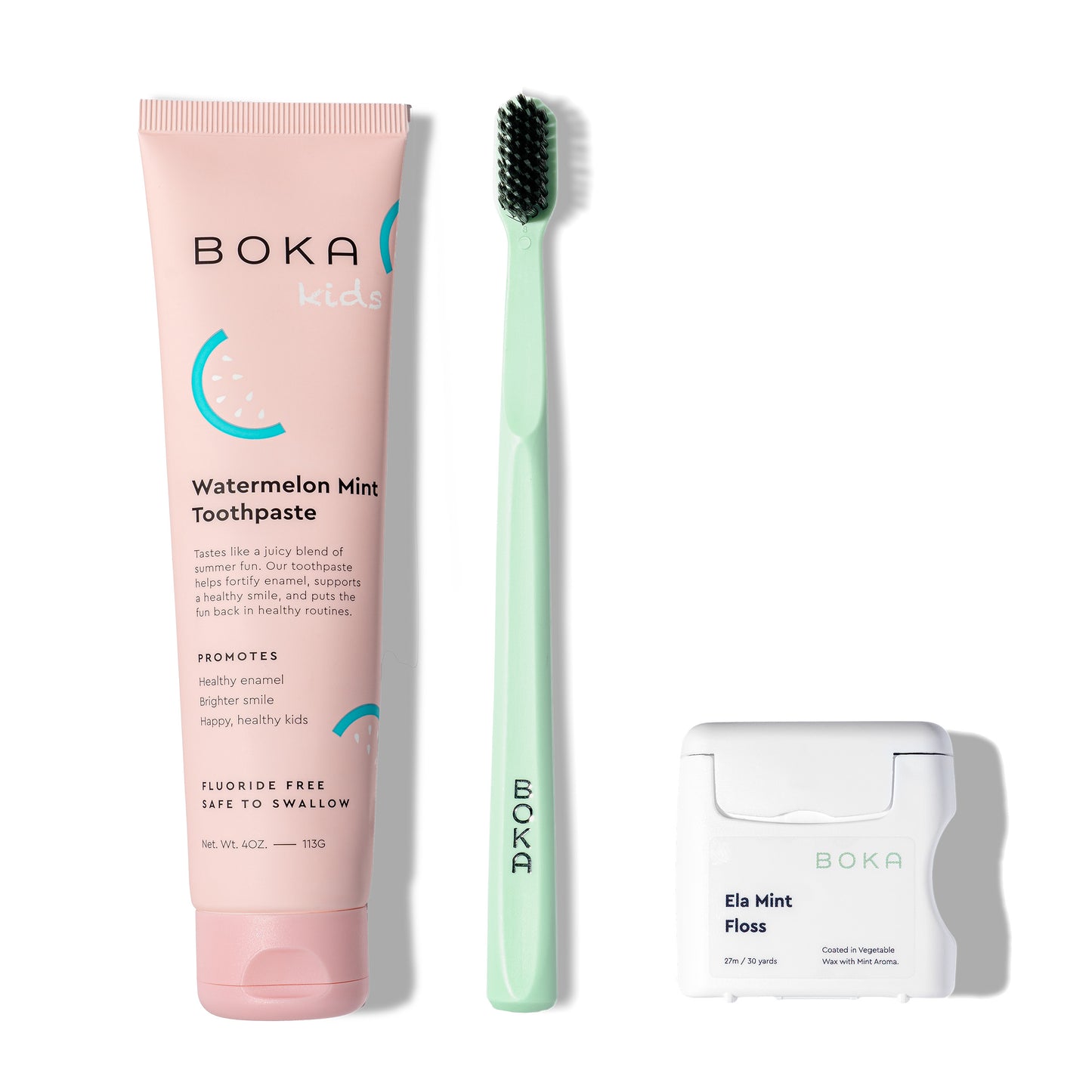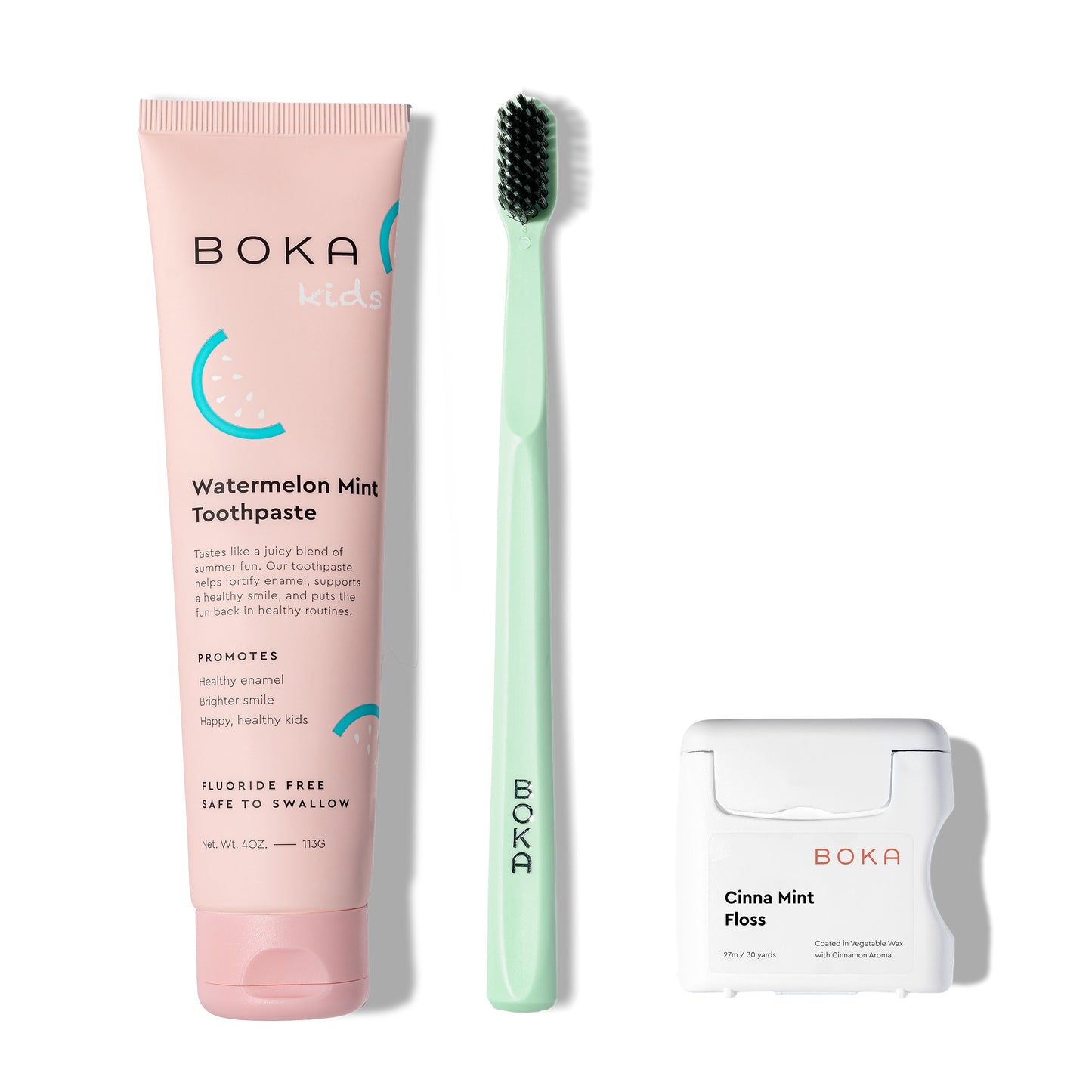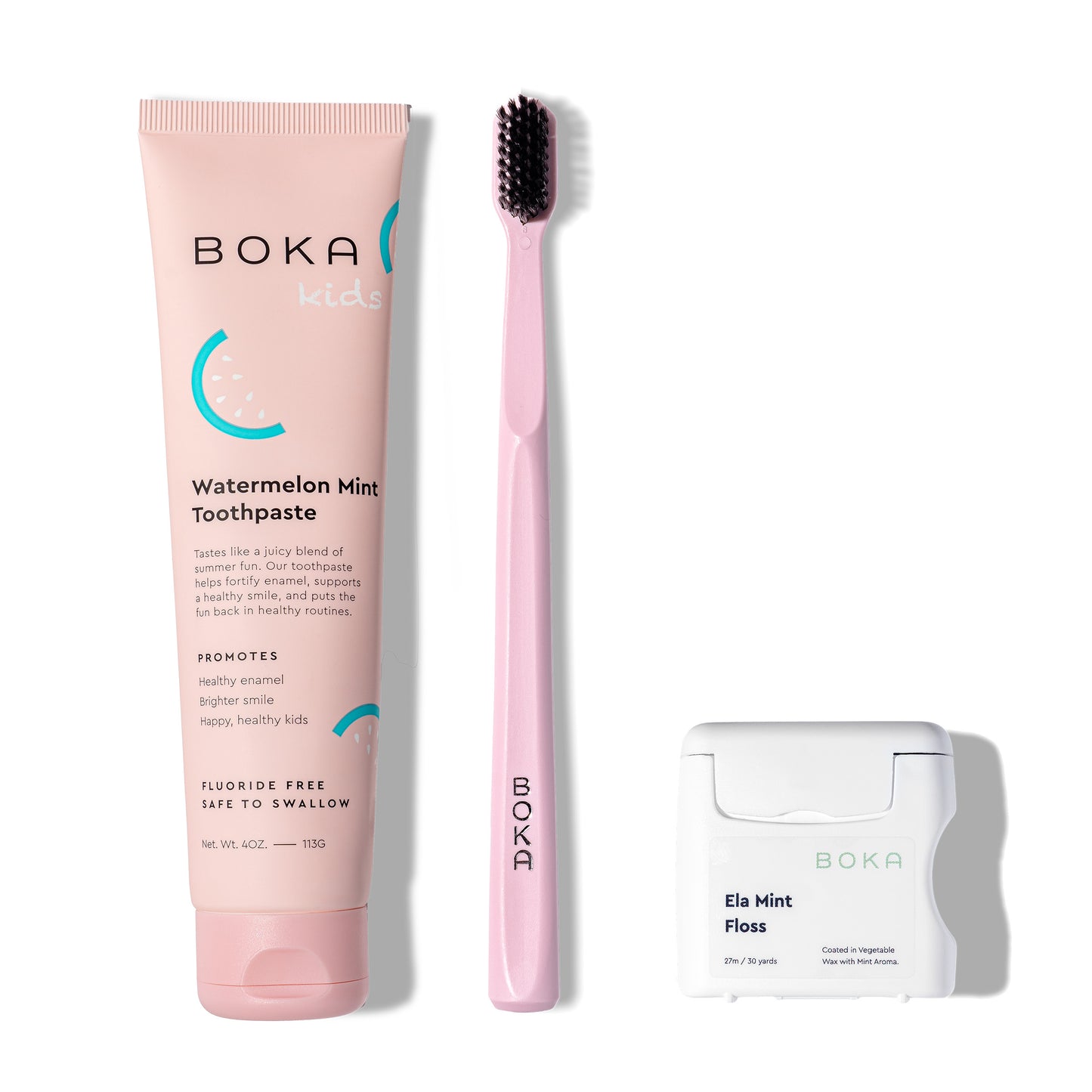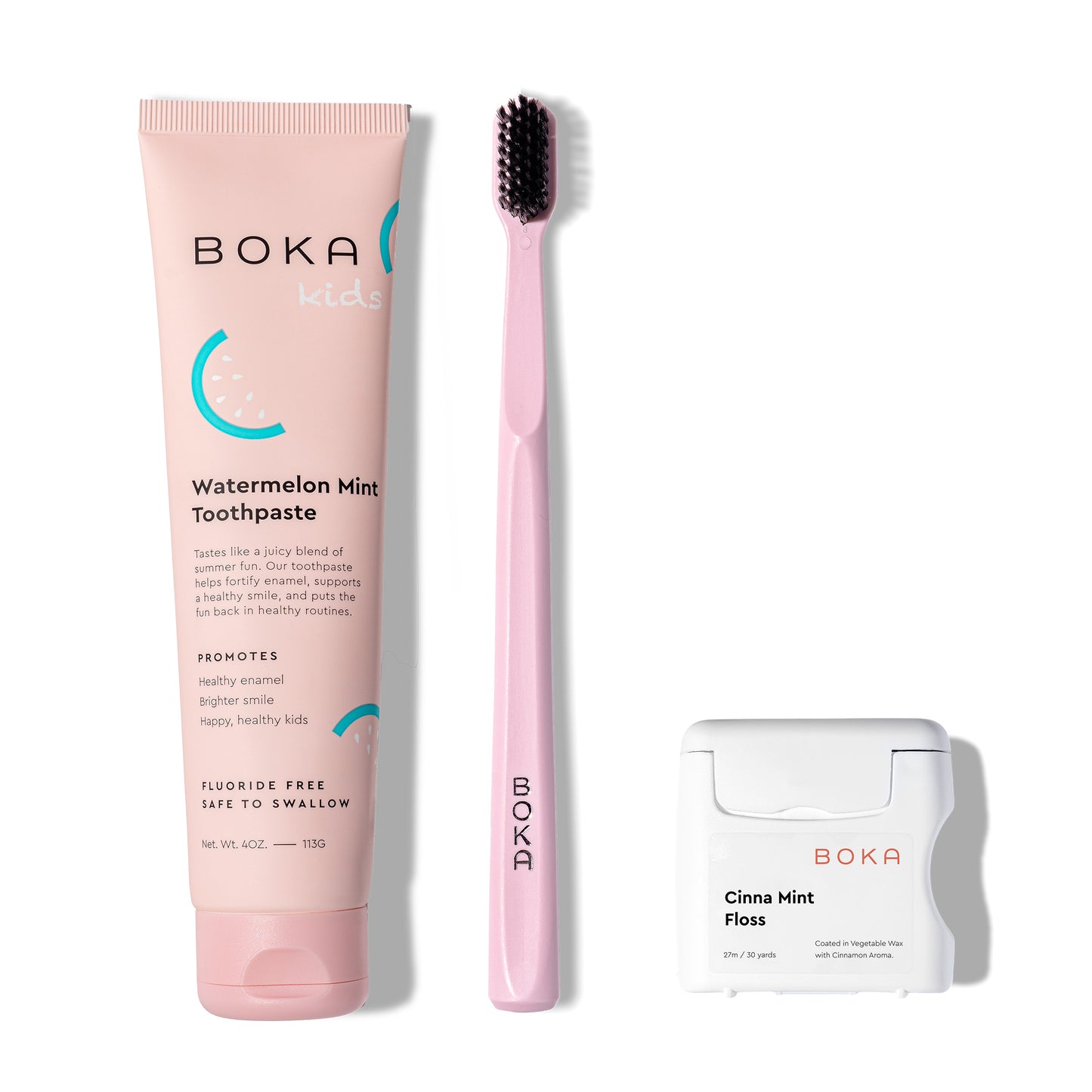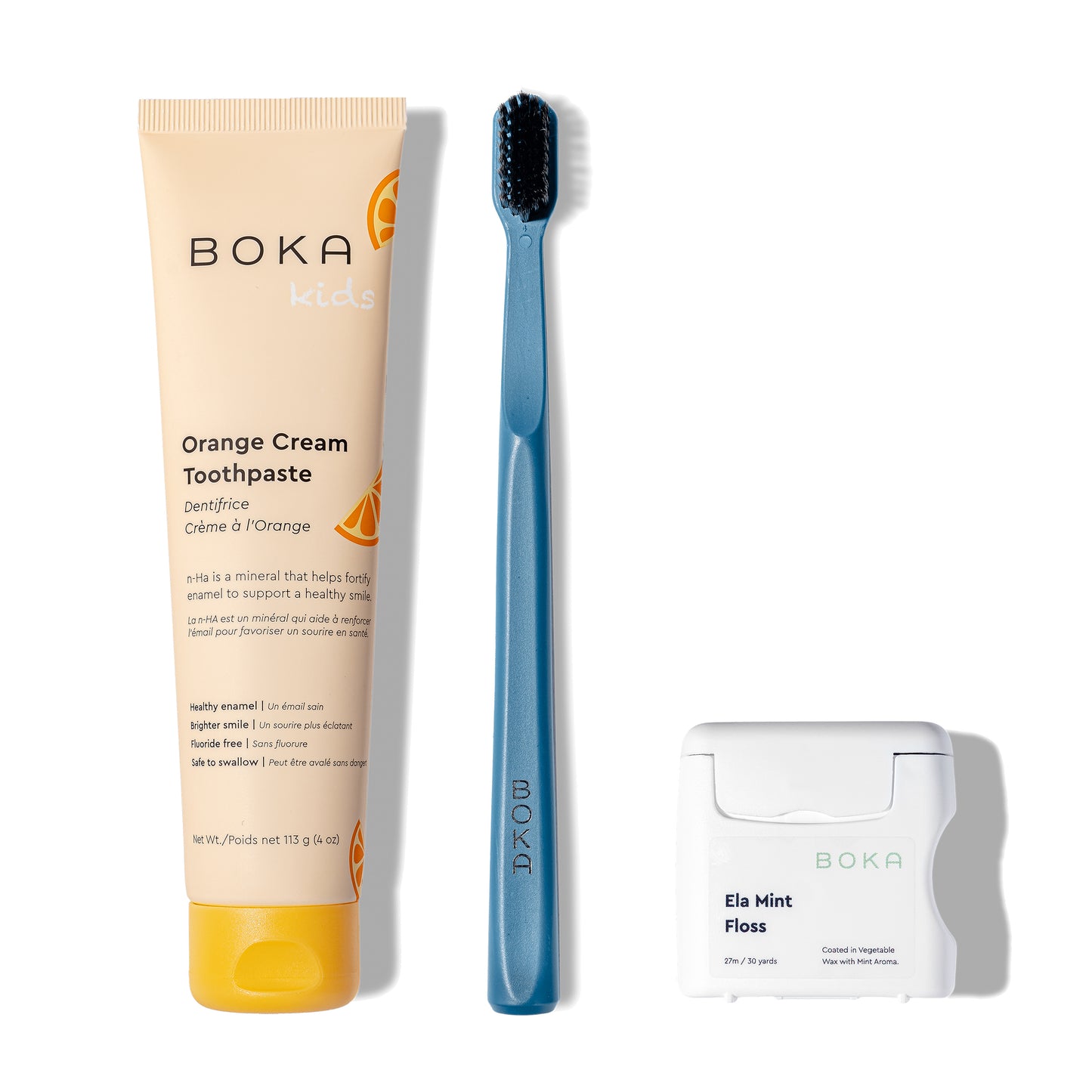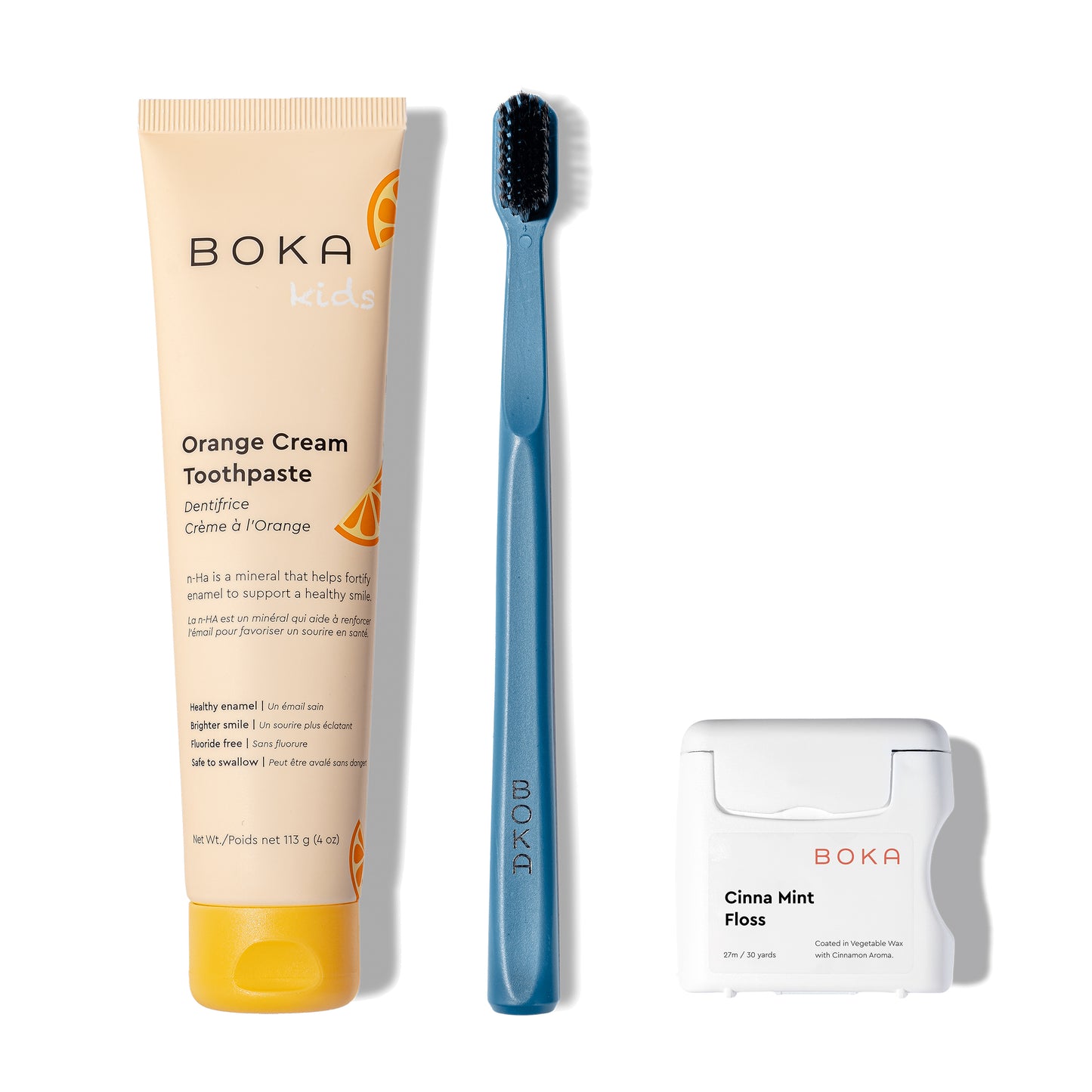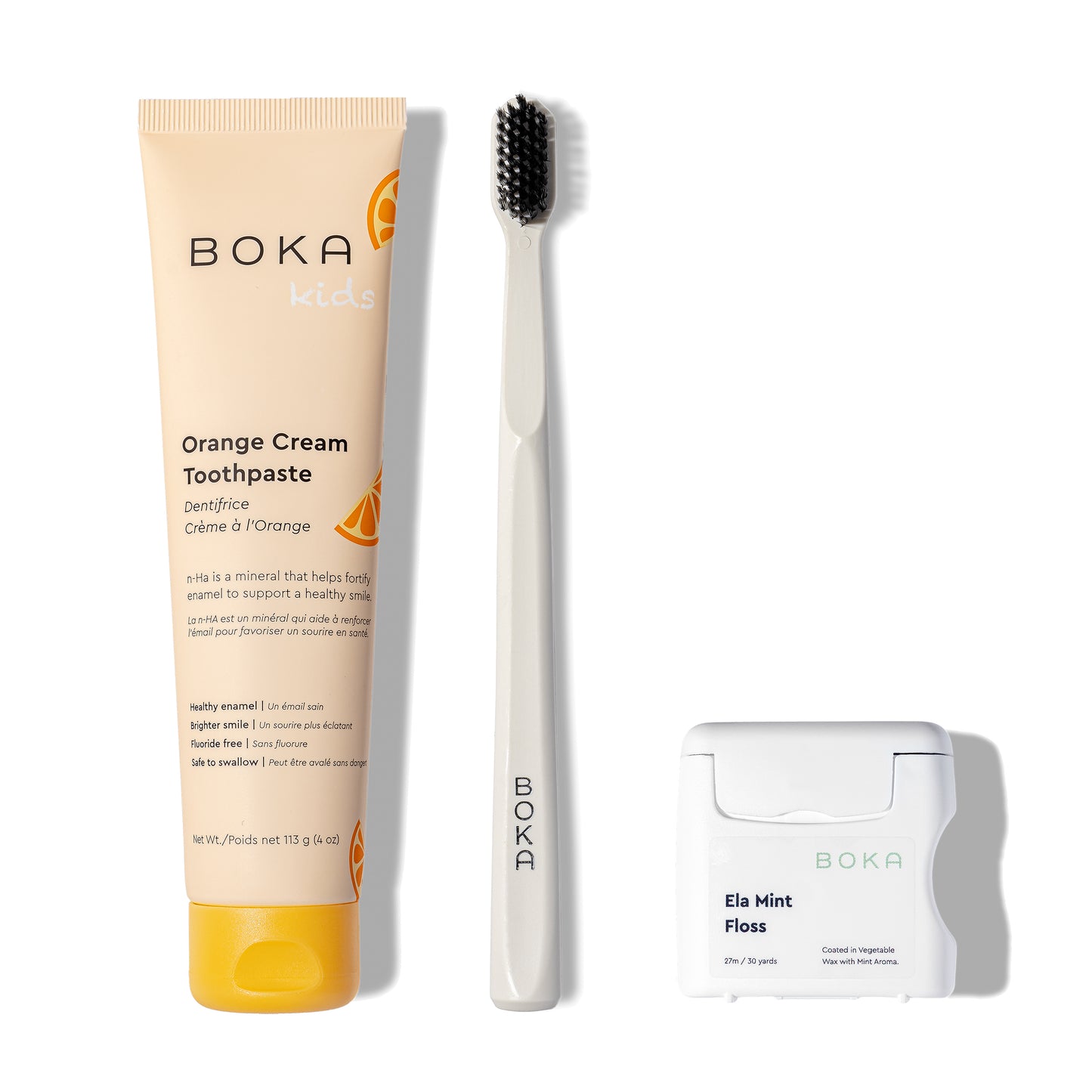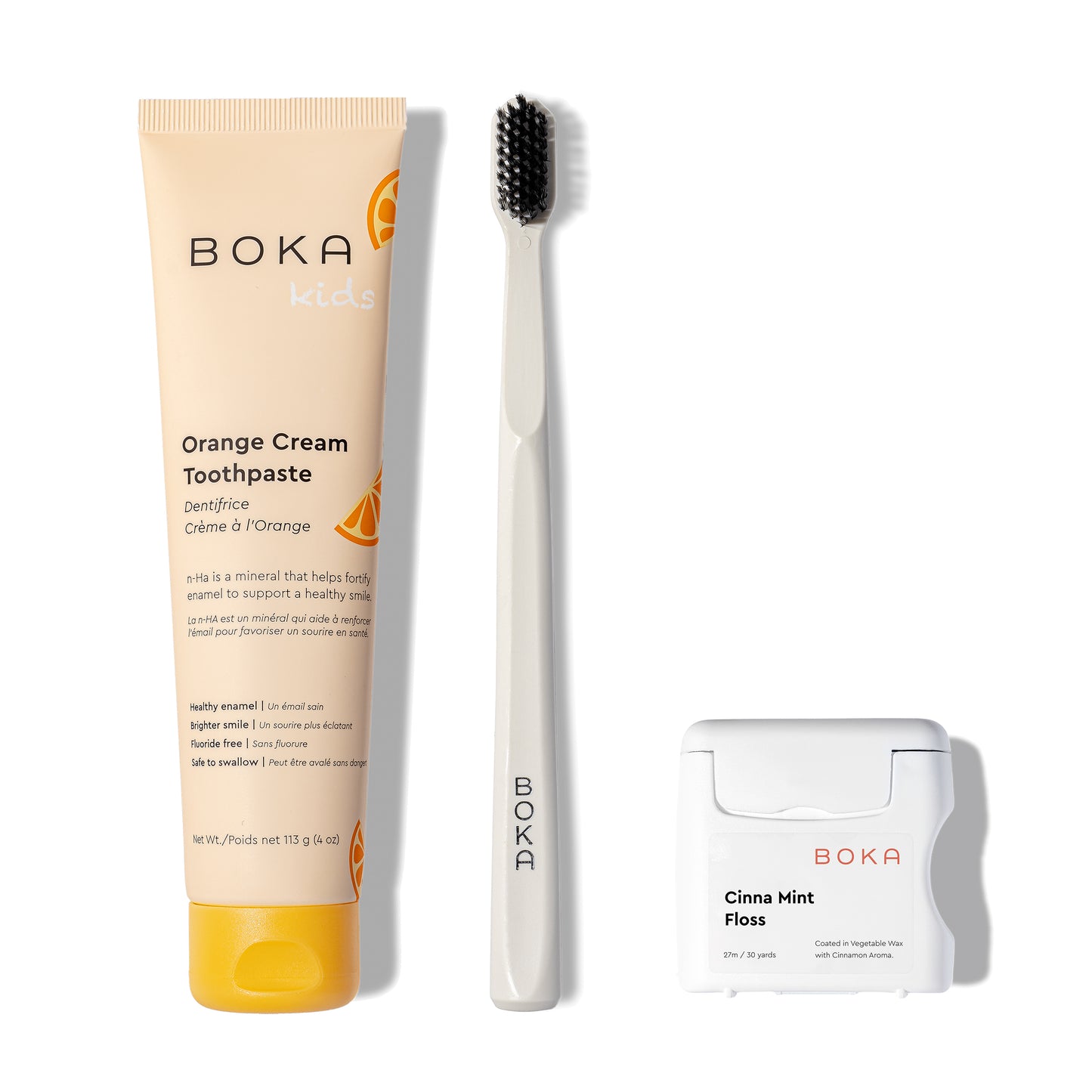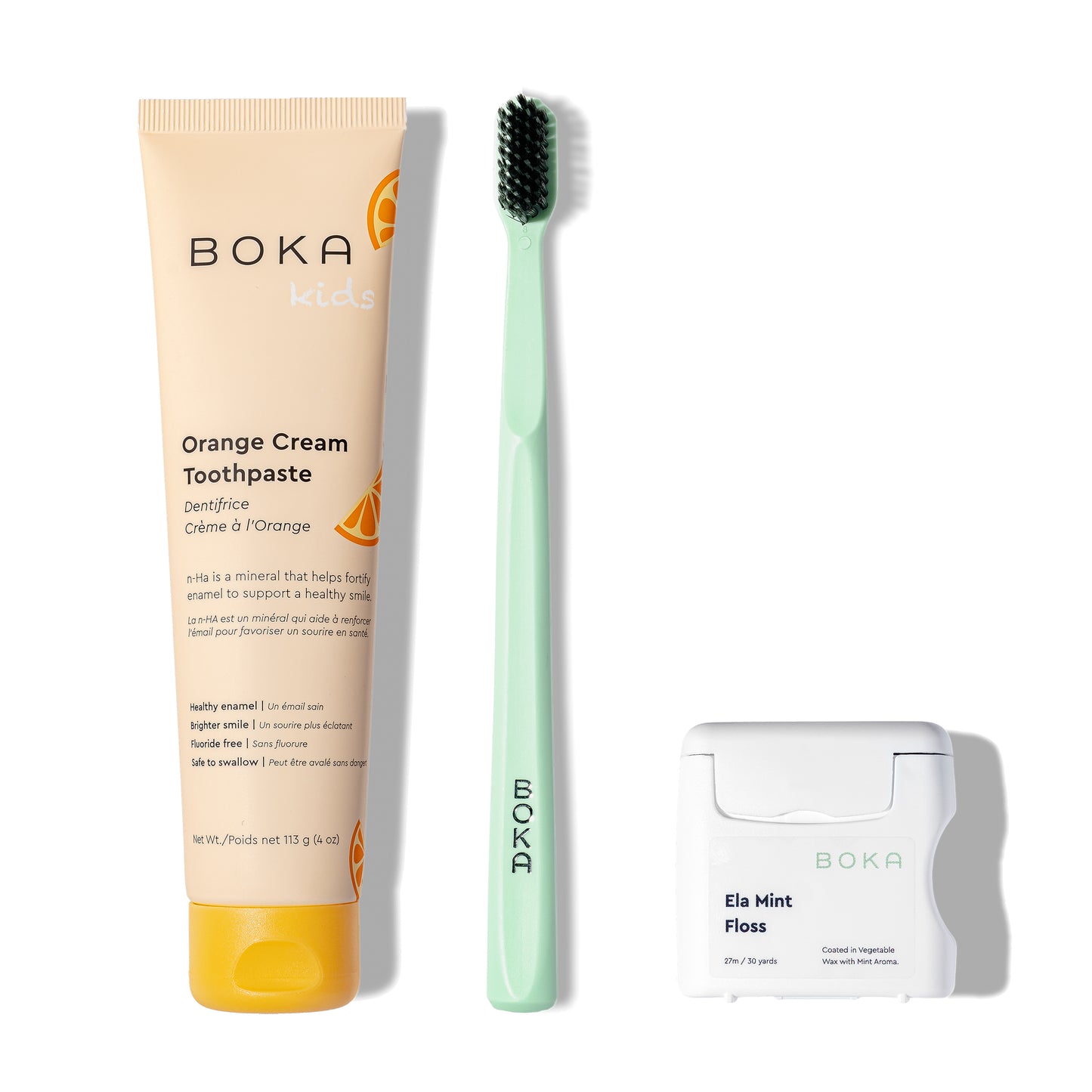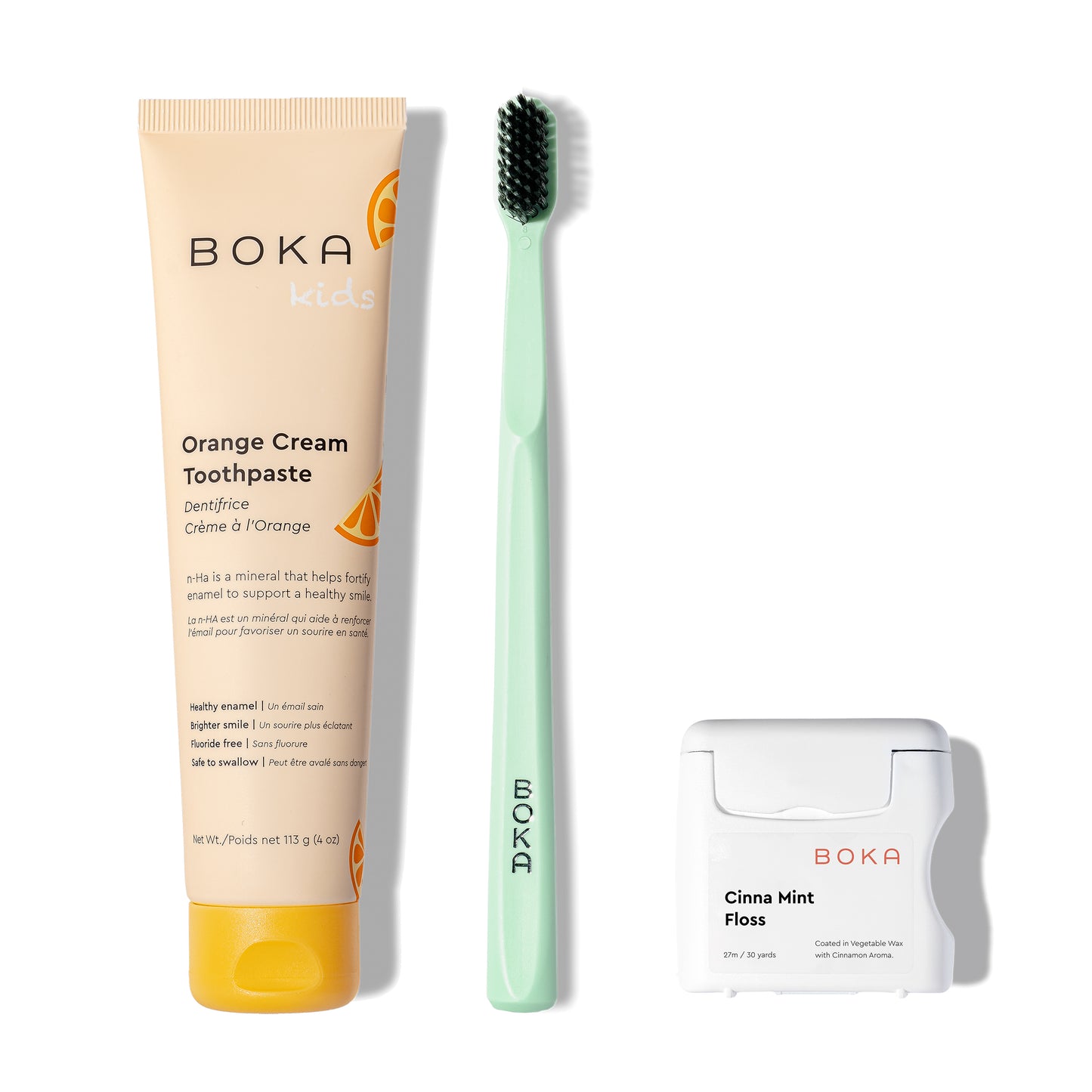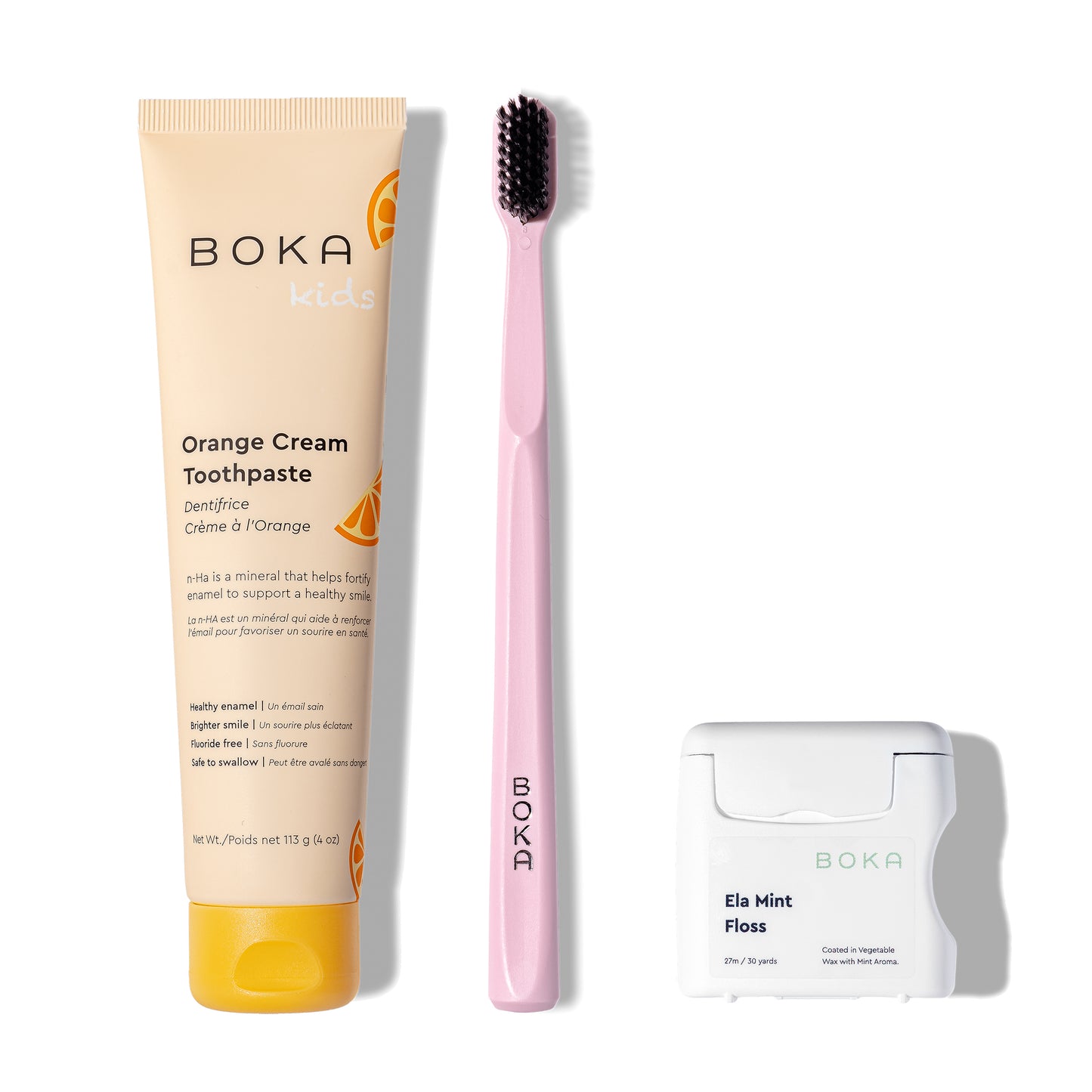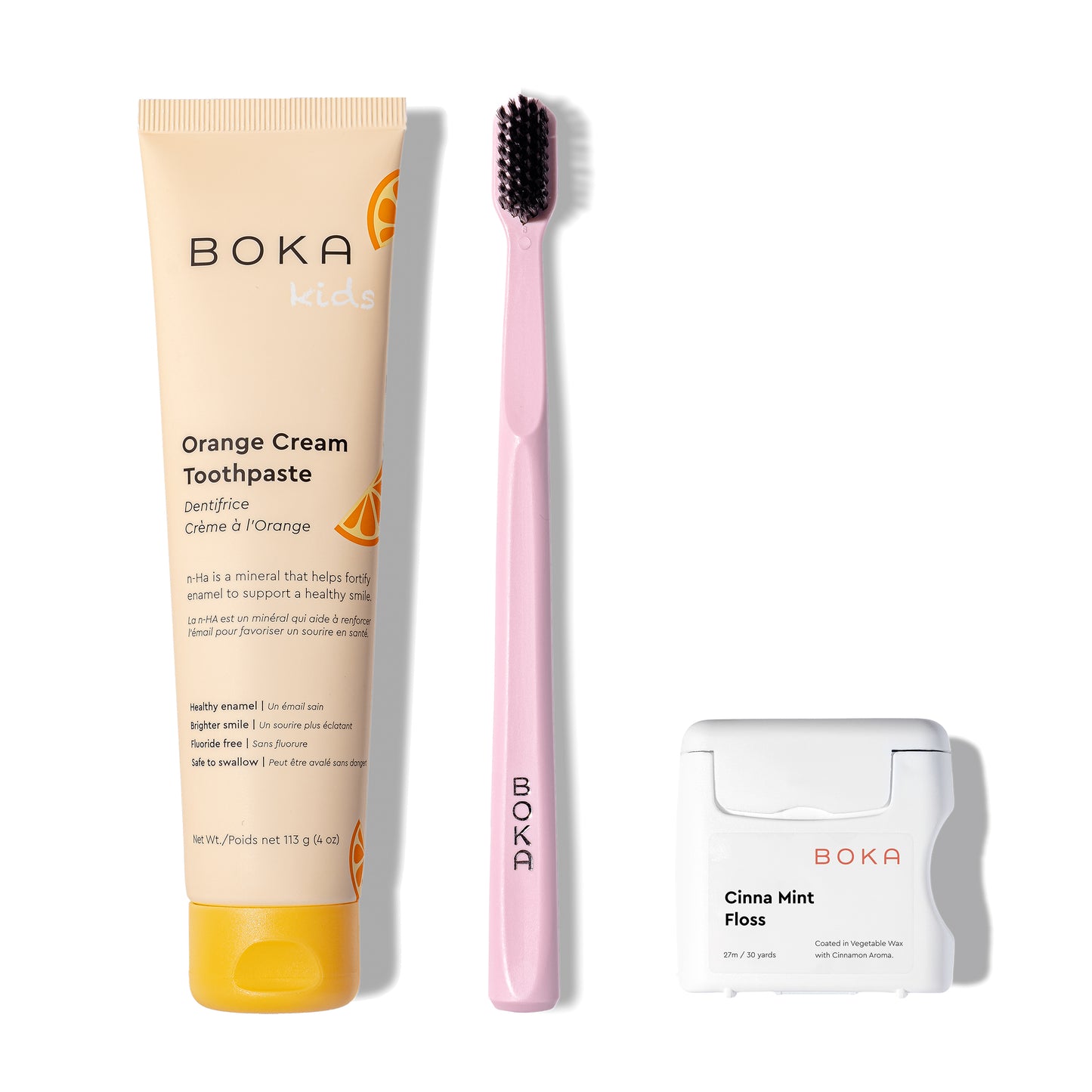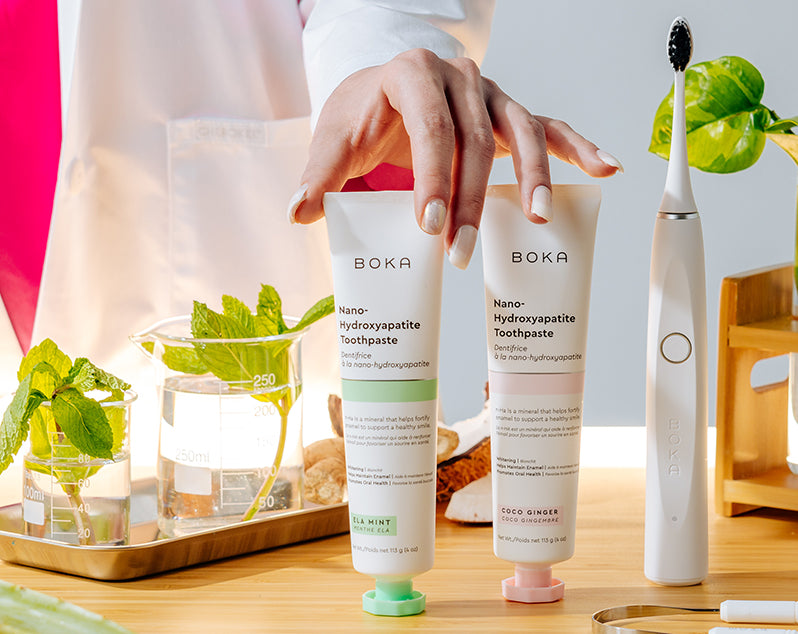 The power of n-Ha
Nano-hydroxyapatite (n-Ha) is a form of calcium that makes up 97% of your tooth enamel and 70% of your dentin. Because it comprises the primary foundation of teeth and bones, it's restorative for your smile.
First used by NASA astronauts in space, n-Ha rebuilds teeth without the toxins found in fluoride, making it safe to swallow. (And if it's good enough for space missions, it's good enough for us.)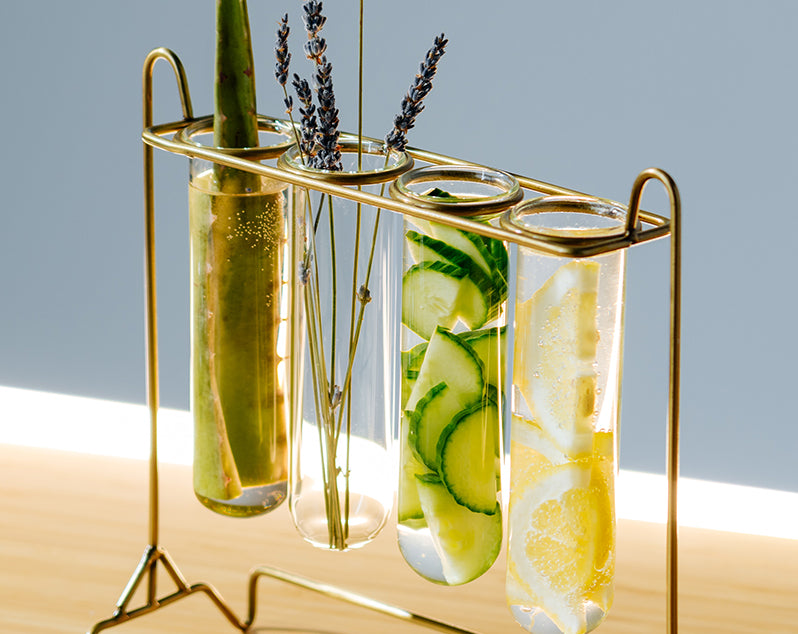 Add some flavor to your routine
Ela Mint

Cool. Refreshing. Invigorating. A classic mint flavor that's anything but ordinary.
Coco Ginger

Warm. Soothing. Botanical. Subtle coconut mingles with zesty ginger & notes of chamomile.
Lemon Lavender

Sweet. Fresh. Floral. Vibrant, citrusy lemon dances with hints of calming lavender.
Cinna Mint

Spicy. Icy. Energizing. Hot cinnamon swirls with a touch of cool peppermint.
Orange Cream

Sweet. Creamy. Citrusy. Fresh-peeled orange and natural vanilla combine into a creamsicle dream.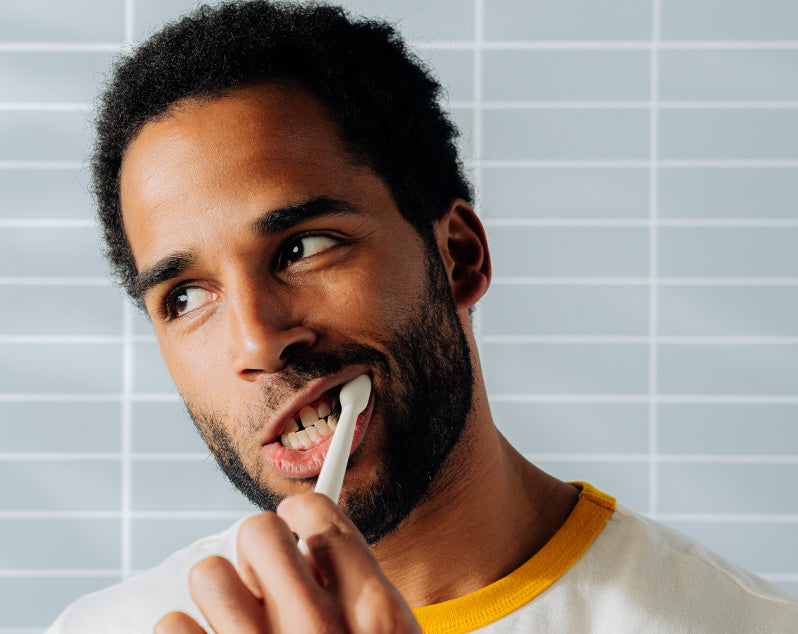 Classic Brush
A brush worth smiling about.
We don't call it a classic for no reason. With a beautiful design and silky soft bristles, our brush provides a gentle, thorough clean. Our bristles are made with Binchotan activated charcoal, which reduces odor-causing bacteria.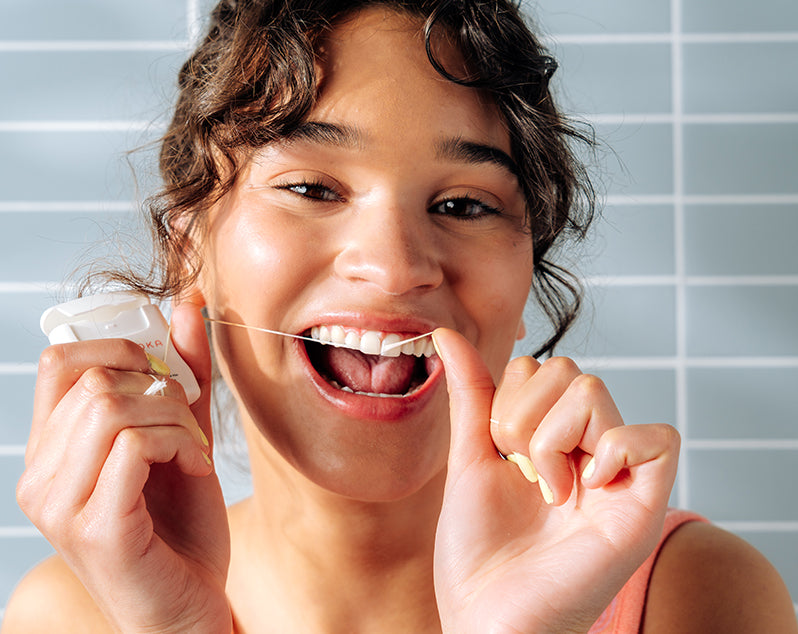 Boka Floss
Love your floss.
Your mouth thanks you for your flossing habit, and so do your dental bills! Keep your good habit going strong with our natural floss. Made with vegetable wax, it's Teflon-free, petroleum-free and provides a thorough, satisfying clean.