2 Tubes of Toothpaste, 4oz each
4 Classic Brushes

This isn't a training toothpaste - but rather a safe-to-swallow alternative that trades not so kid-friendly fluoride for nano-hydroxyapatite (n-Ha) to remineralize & fortify teeth with every brush. Your little one will love our easy to use flip cap. The Classic Brush uses activated charcoal bristles to reduce odor-causing bacteria.

Soothing aloe vera

Bacteria-fighting xylitol
Antioxidant-rich green tea
View full details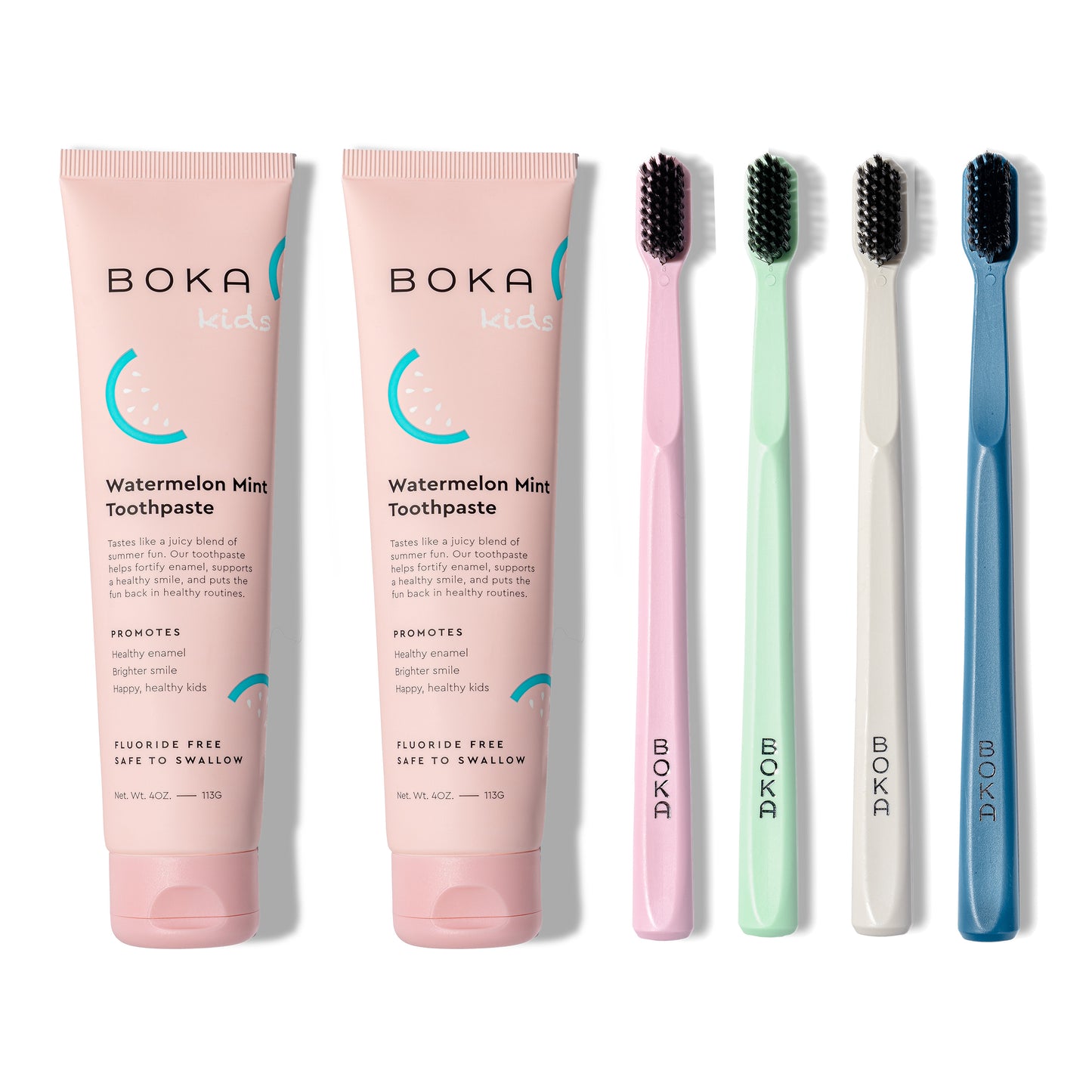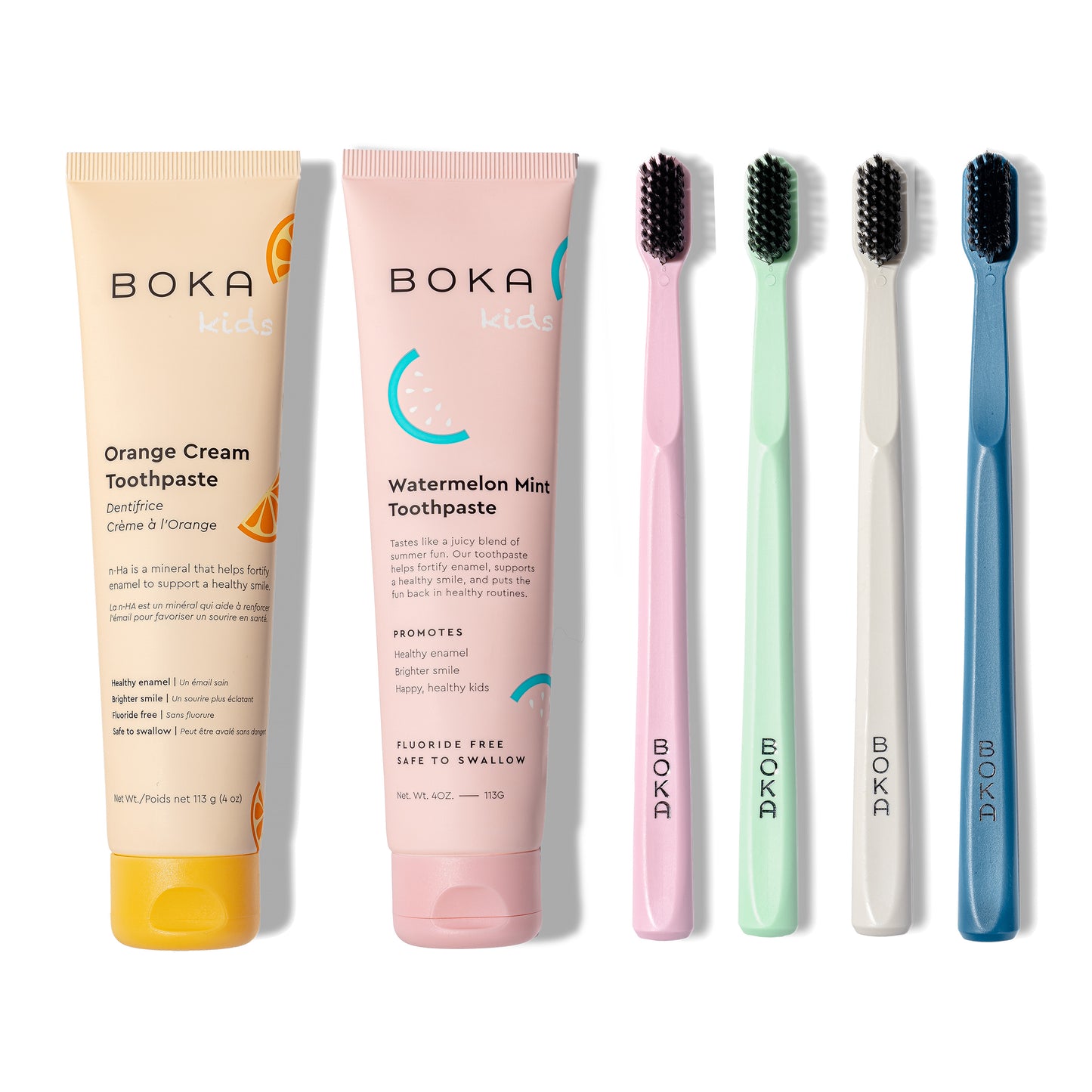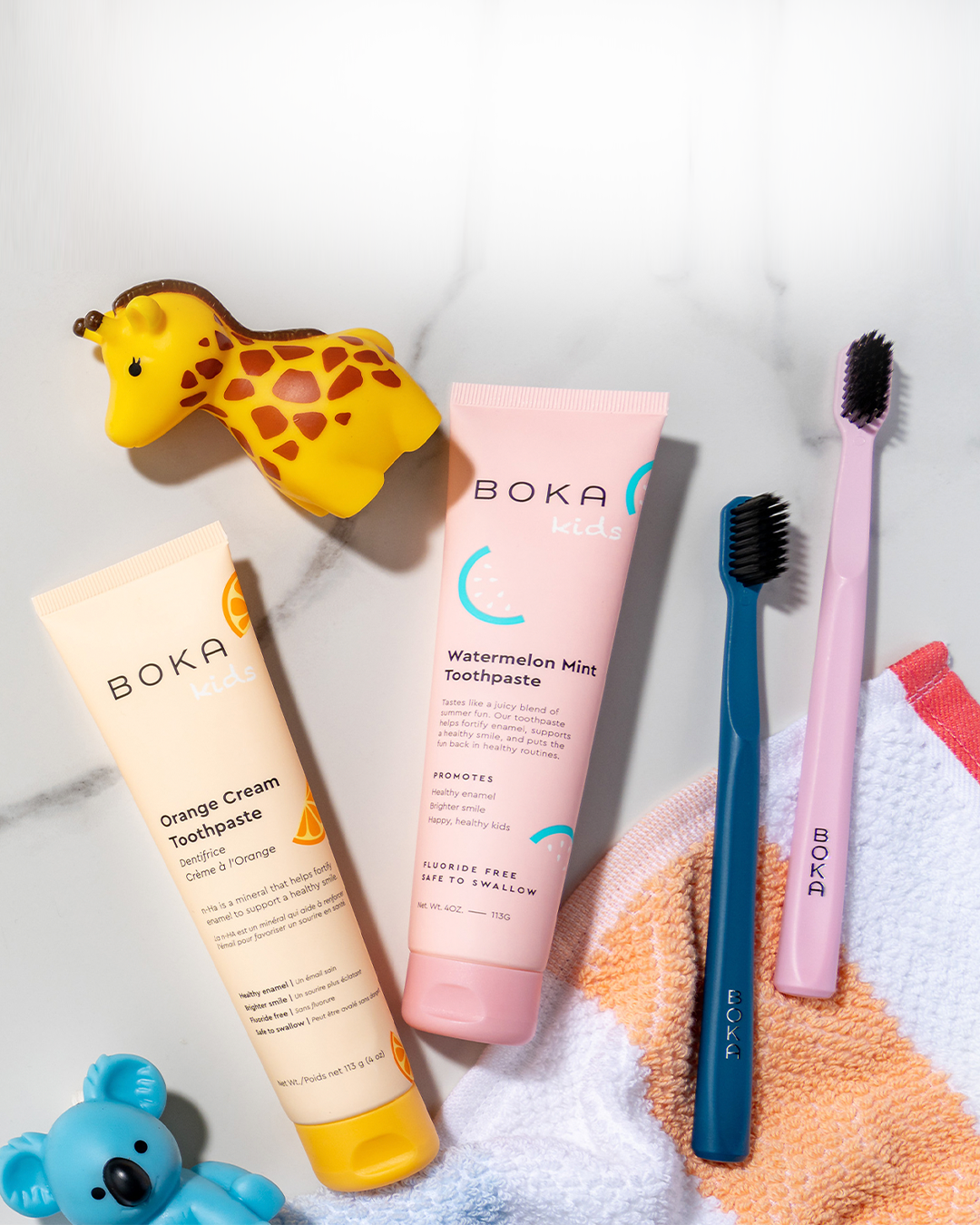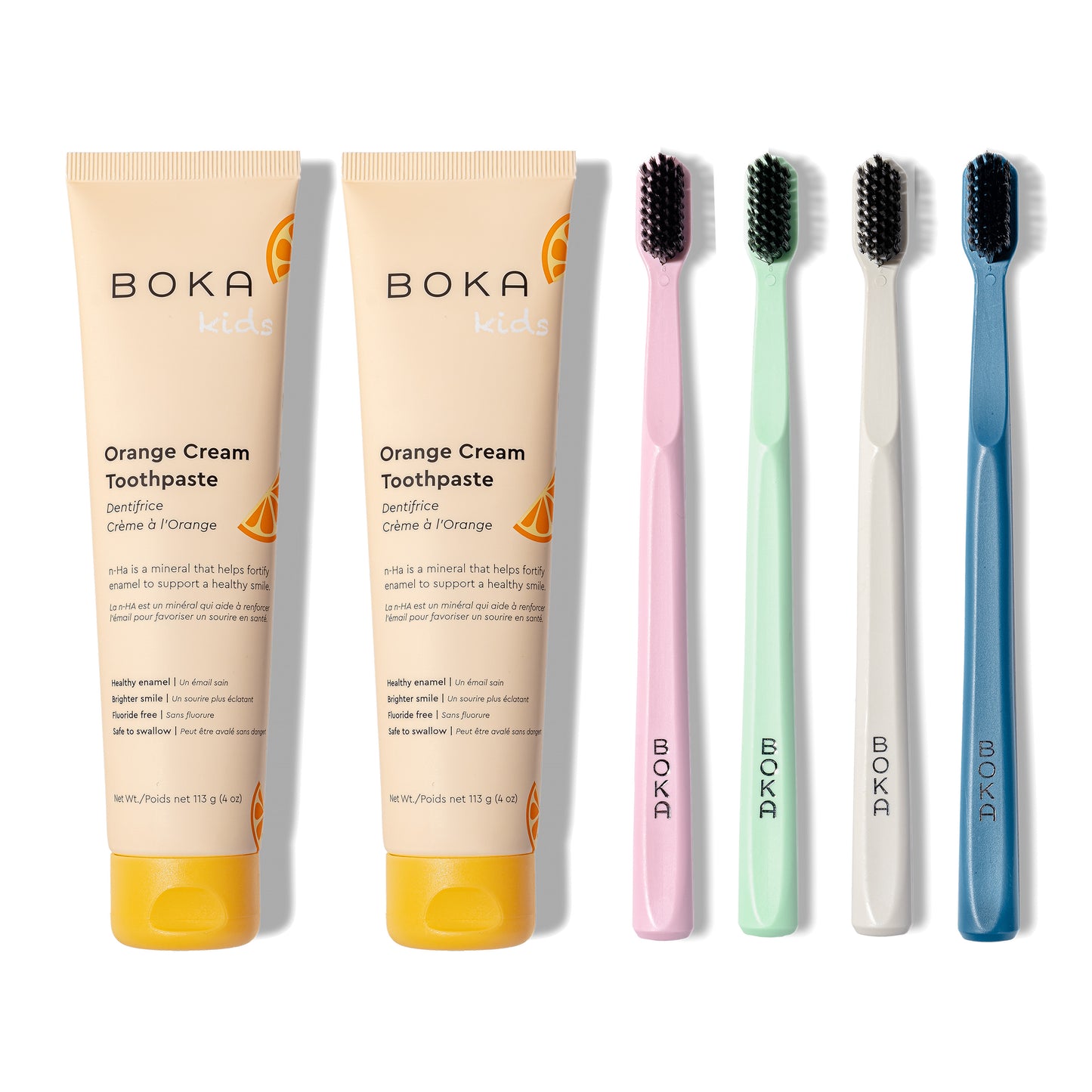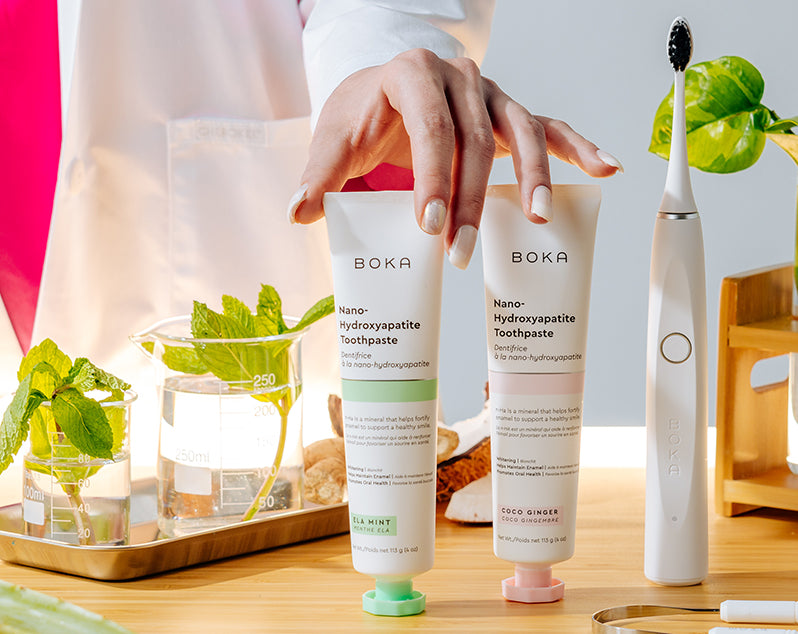 The power of n-Ha
Nano-hydroxyapatite (n-Ha) is a form of calcium that makes up 97% of your tooth enamel and 70% of your dentin. Because it comprises the primary foundation of teeth and bones, it's restorative for your smile.
First used by NASA astronauts in space, n-Ha rebuilds teeth without the toxins found in fluoride, making it safe to swallow. (And if it's good enough for space missions, it's good enough for us.)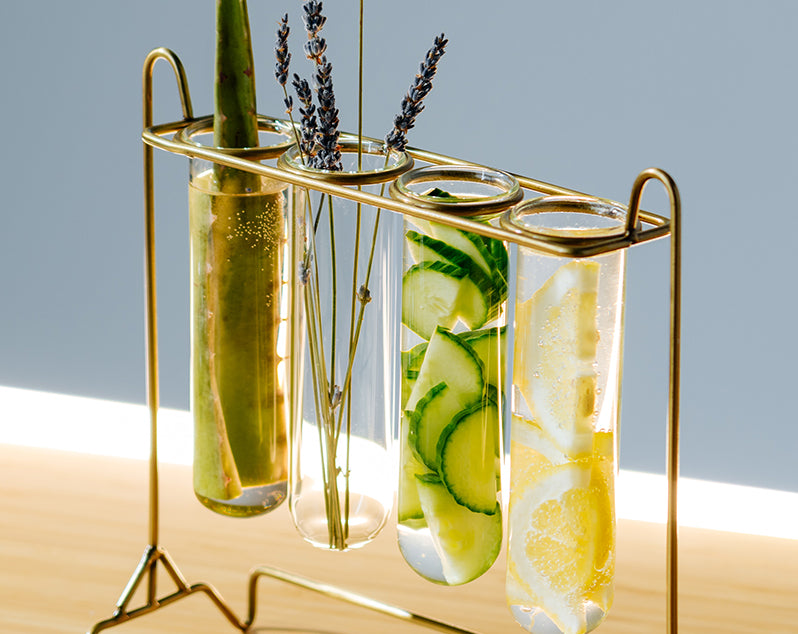 Add some flavor to your routine
Orange Cream

Sweet. Creamy. Citrusy.A mix of fresh-peeled orange and natural vanilla blast off into a creamsicle dream.
Watermelon Mint

Fruity. Refreshing. Invigorating. A flavor that keeps summer in season forever.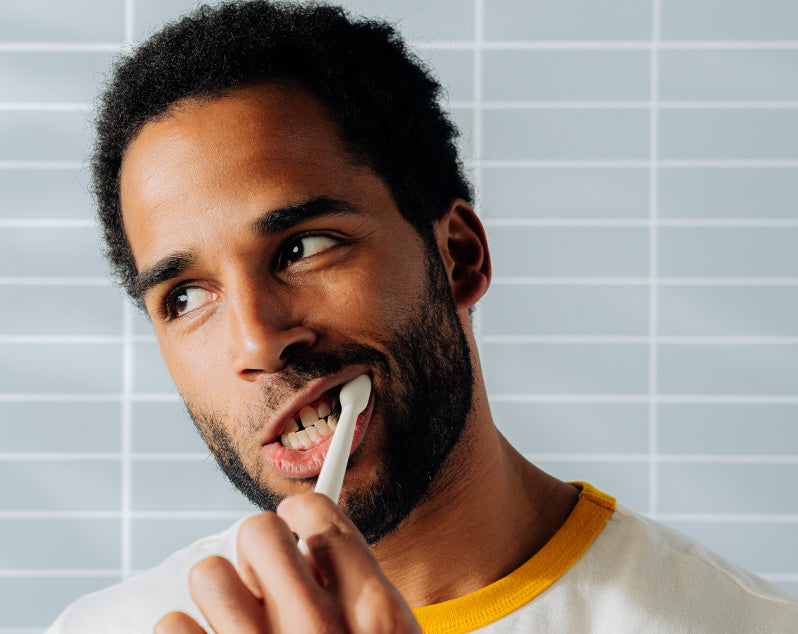 Classic Brush
A brush worth smiling about.
We don't call it a classic for no reason. With a beautiful design and silky soft bristles, our brush provides a gentle, thorough clean. Our bristles are made with Binchotan activated charcoal, which naturally reduces odor-causing bacteria.