1 Sonic Powered Boka Brush 2.0
1 Replacement Brush Head
1 Tube of Toothpaste, 4oz
1 Floss, 30 yards
Subscription Details:
Your first order will include the full Boka Kit as pictured ($85).

Every following order, a refill bundle of 1 tube of 4oz nHa Toothpaste, Ela Mint Floss, and 2 Replacement Brush Heads will be shipped to you for $22.40 (20% off retail price).

Toothpaste safe if ingested. Safe for kids.

Soothing aloe vera

Bacteria-fighting xylitol
Antioxidant-rich green tea
View full details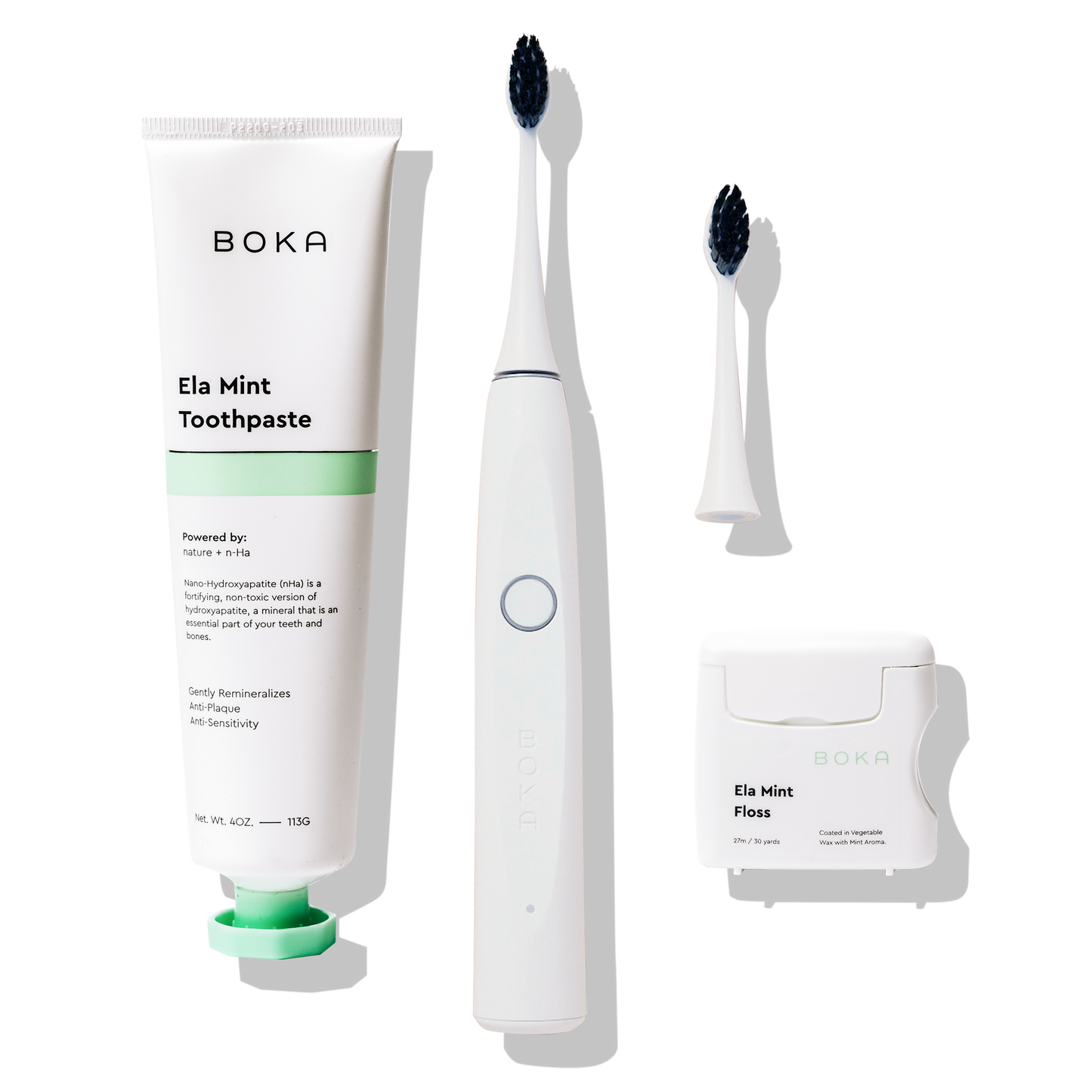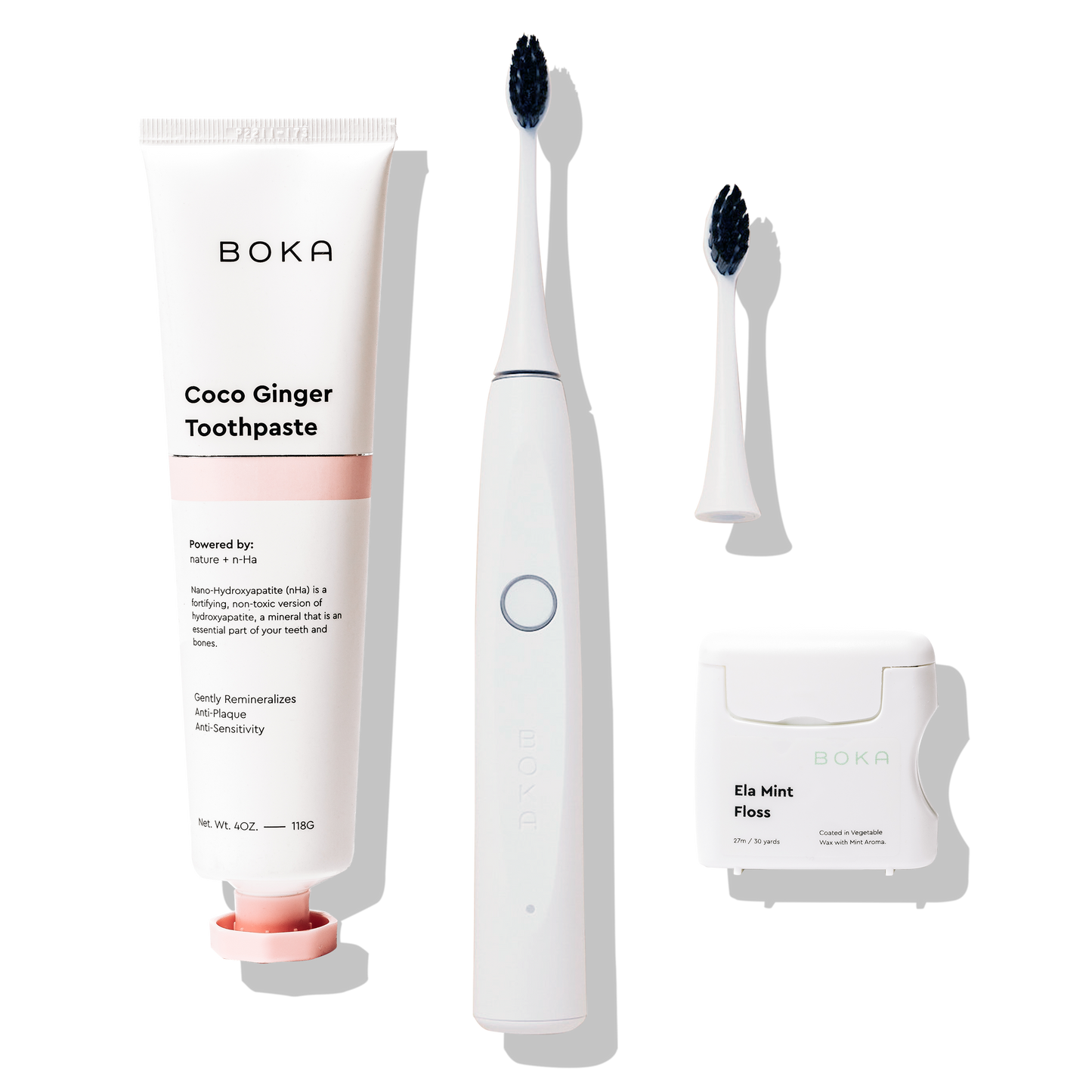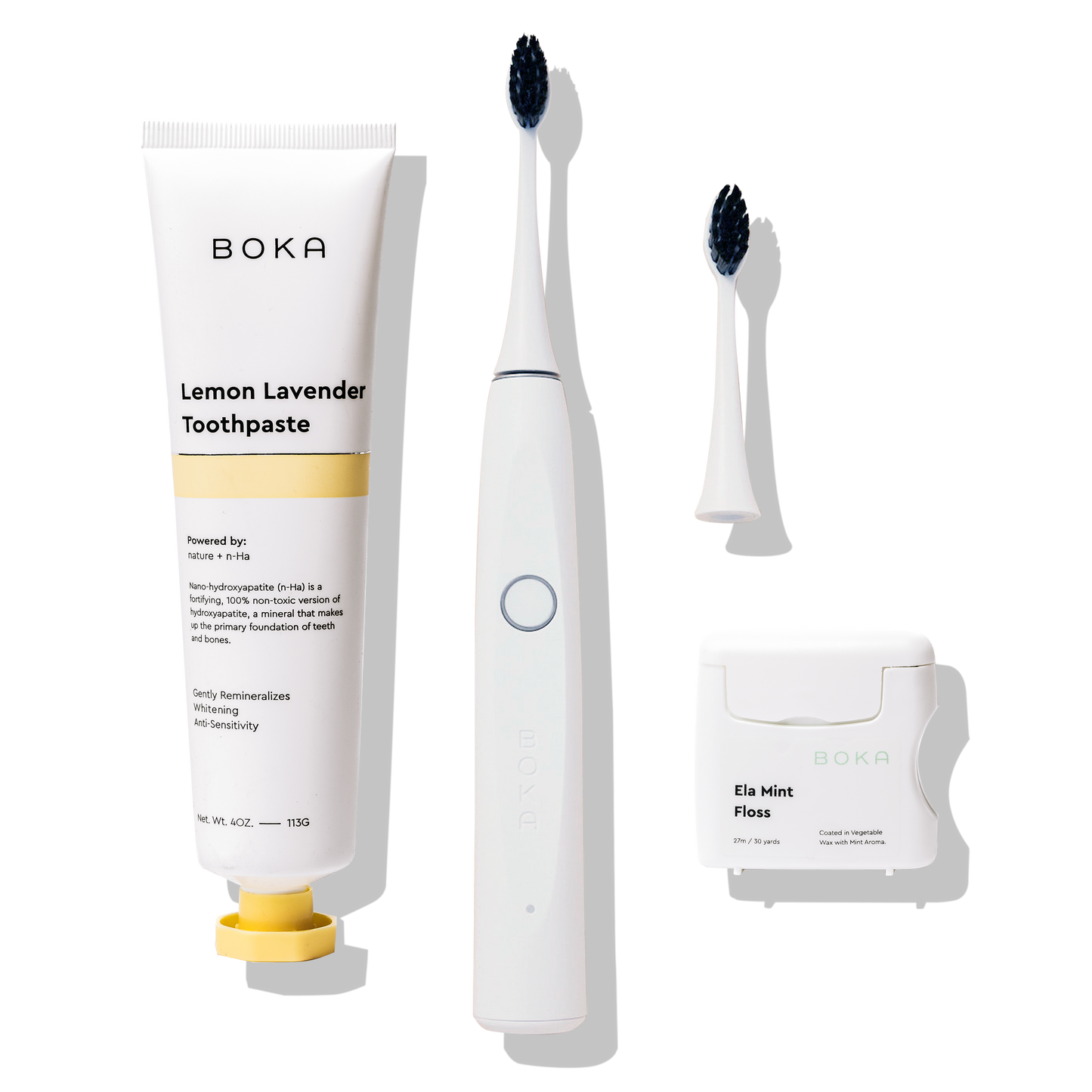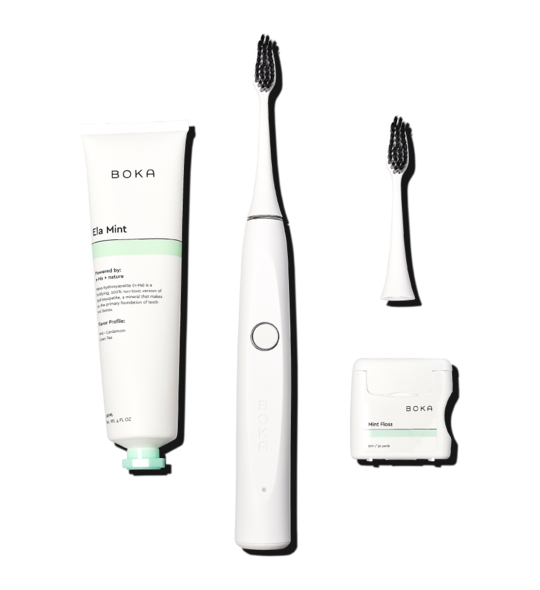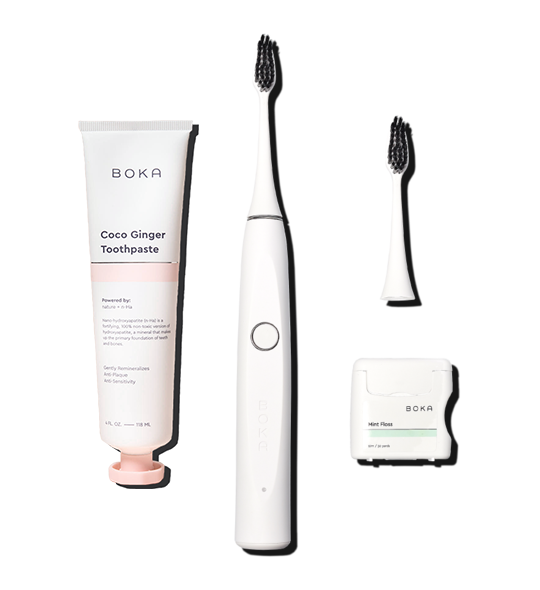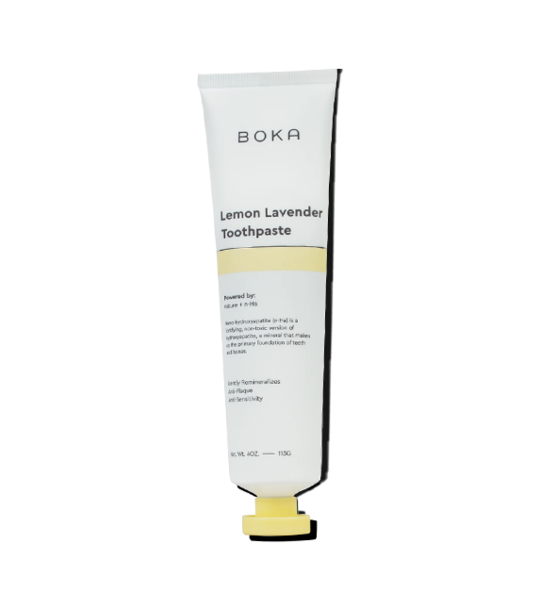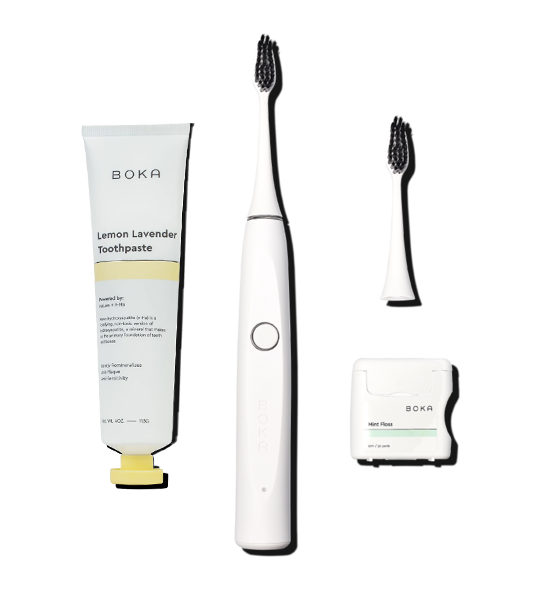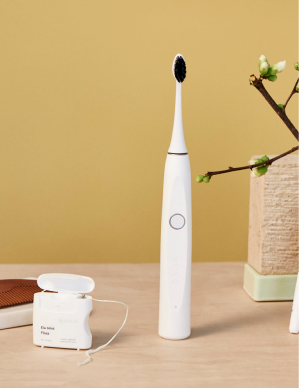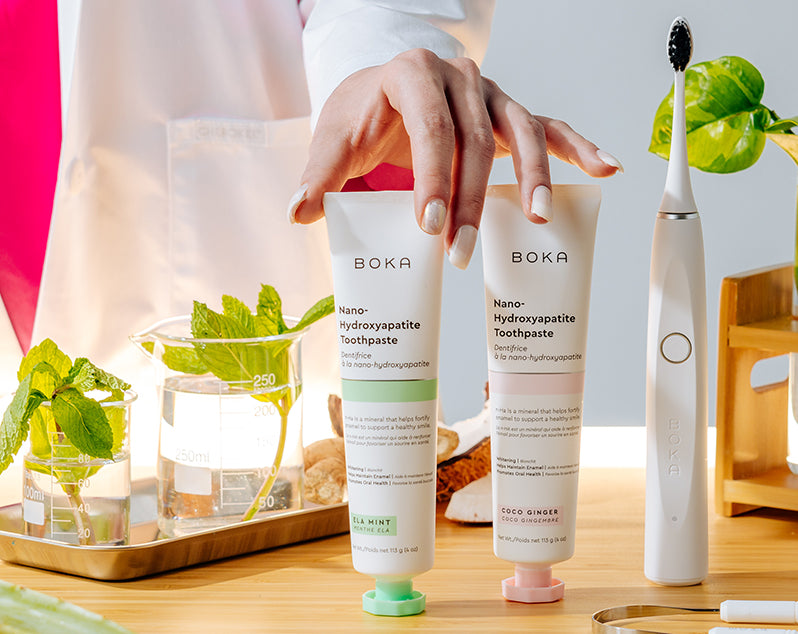 The power of n-Ha
Nano-hydroxyapatite (n-Ha) is a form of calcium that makes up 97% of your tooth enamel and 70% of your dentin. Because it comprises the primary foundation of teeth and bones, it's naturally restorative for your smile.
First used by NASA astronauts in space, n-Ha rebuilds teeth without the toxins found in fluoride, making it safe to swallow. (And if it's good enough for space missions, it's good enough for us.)
Boka Brush 2.0
It's a whole vibe.
Our electric toothbrush uses advanced sonic technology to deliver 30,000 vibrations per minute for that just-left-the-dentist feel. It gently cleans with soft, activated charcoal bristles and has a built-in timer for healthier brushing. You'll love its stainless-steel accents, magnetic charging base, and long-lasting battery. Plus, it comes complete with two brush heads and a travel case, so you can take those good vibes on the road.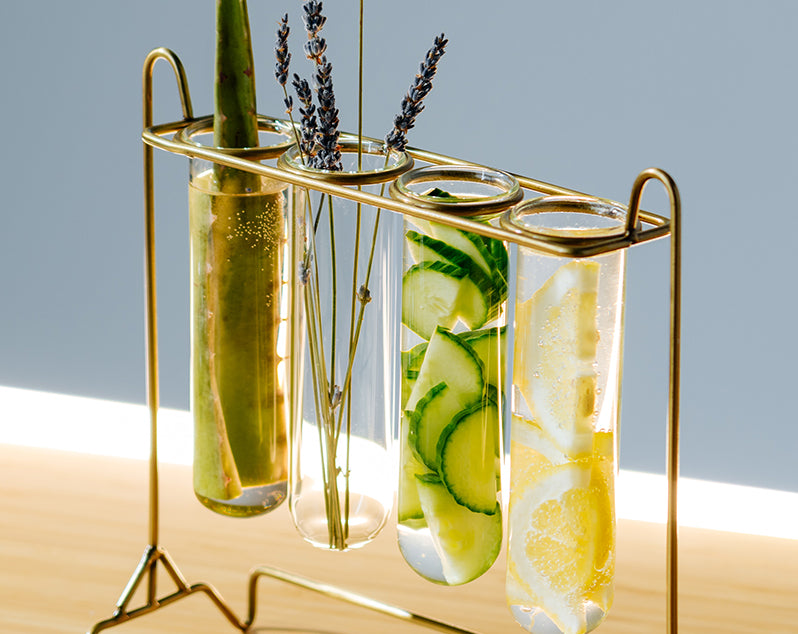 Add some flavor to your routine
Ela Mint

Cool. Refreshing. Invigorating. A classic mint flavor that's anything but ordinary.
Coco Ginger

Warm. Soothing. Botanical. Subtle coconut mingles with zesty ginger & notes of chamomile.
Lemon Lavender

Sweet. Fresh. Floral. Vibrant, citrusy lemon dances with hints of calming lavender.
Cinna Mint

Spicy. Icy. Energizing. Hot cinnamon swirls with a touch of cool peppermint.
Orange Cream

Sweet. Creamy. Citrusy. Fresh-peeled orange and natural vanilla combine into a creamsicle dream.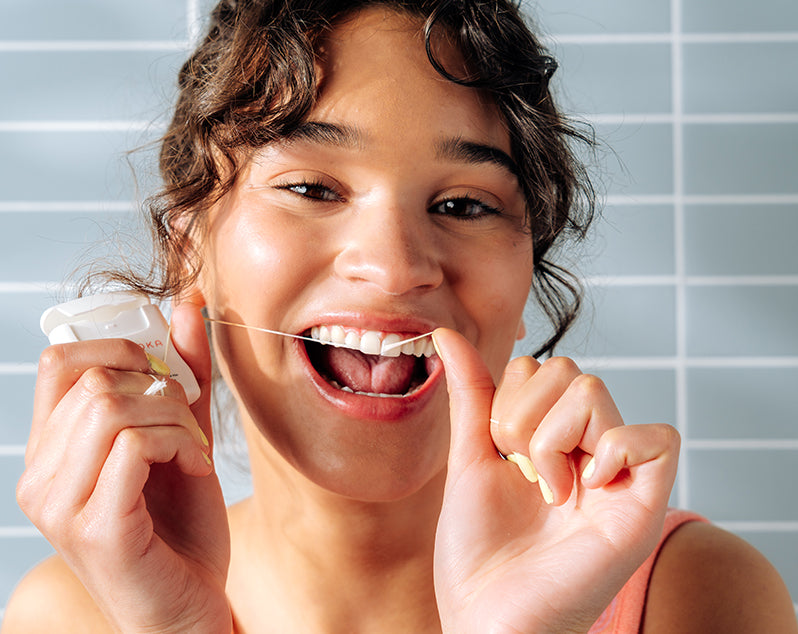 Boka Floss
Love your floss.
Your mouth thanks you for your flossing habit, and so do your dental bills! Keep your good habit going strong with our natural floss. Made with vegetable wax, it's Teflon-free, petroleum-free and provides a thorough, satisfying clean.
Replacement Heads
Out with the old, in with the new.
Have your bristles seen better days? Pitch 'em—along with the ~10m bacteria they harbor. Our 2-pack of replacement heads will keep your Boka Brush clean and ready for action. Featuring our Japanese Binchotan charcoal-infused PBT tapered bristles
Boka Kit - Loved by many, many mouths.