3 Tubes of Toothpaste, 4oz each
May experience delay shipment on order.
Peroxide-Free. Pain-Free. Pepperminty. Forget everything you know (and don't like) about whitening toothpaste. We ditched peroxide, the main culprit of aggravation and discomfort in conventional whitening toothpastes, in favor of gentle ingredients that brighten and whiten. Baking soda dissolves surface stains, coconut oil gradually brightens while moisturizing and soothing gums and mouth, and nano-Hydroxyapatite restores teeth to their natural whiteness. It's even safe for sensitive teeth. Invigorating Refresh Mint flavor packs a pepperminty punch – the perfect match to your mint-condition smile!
Soothing aloe vera

Bacteria-fighting xylitol
Antioxidant-rich green tea
View full details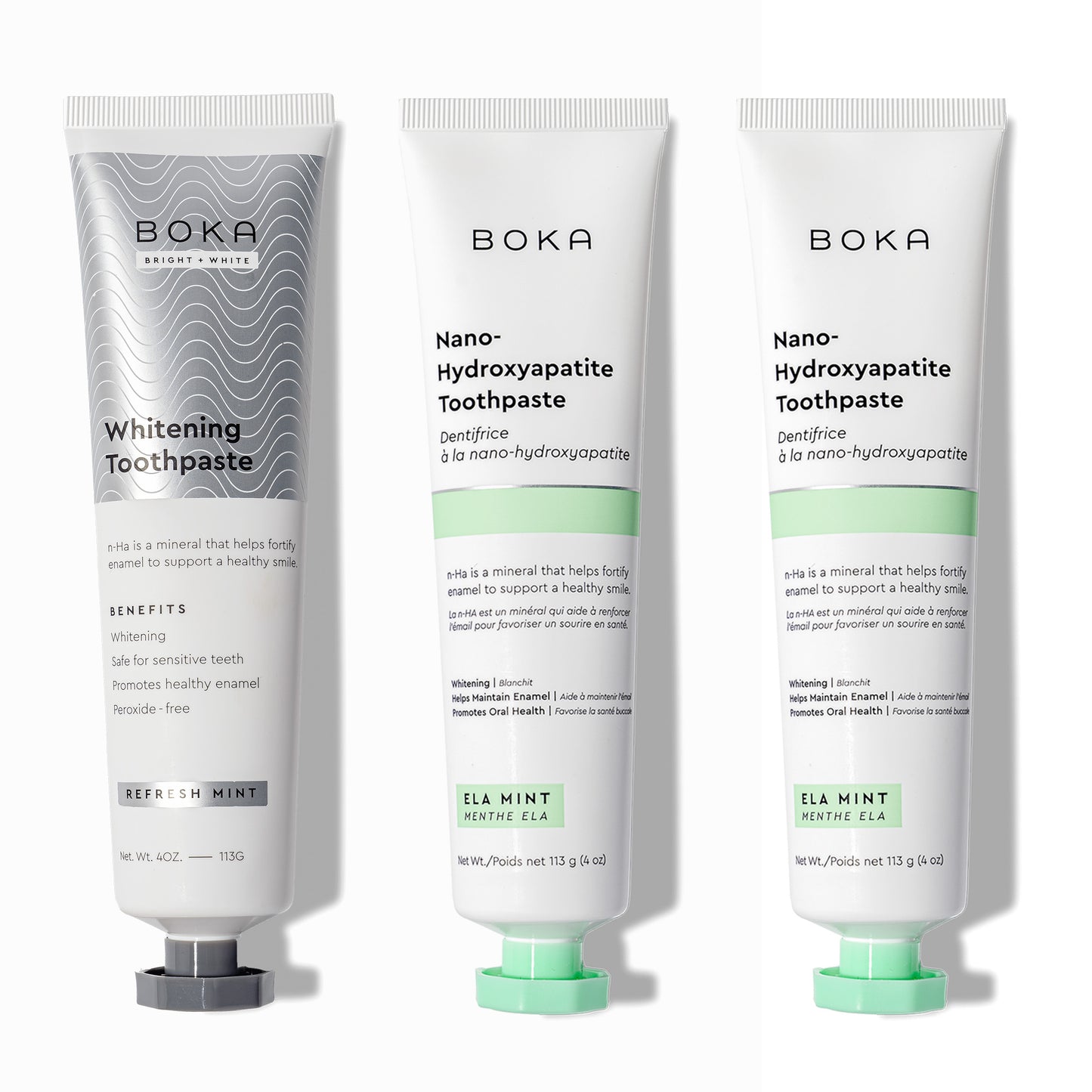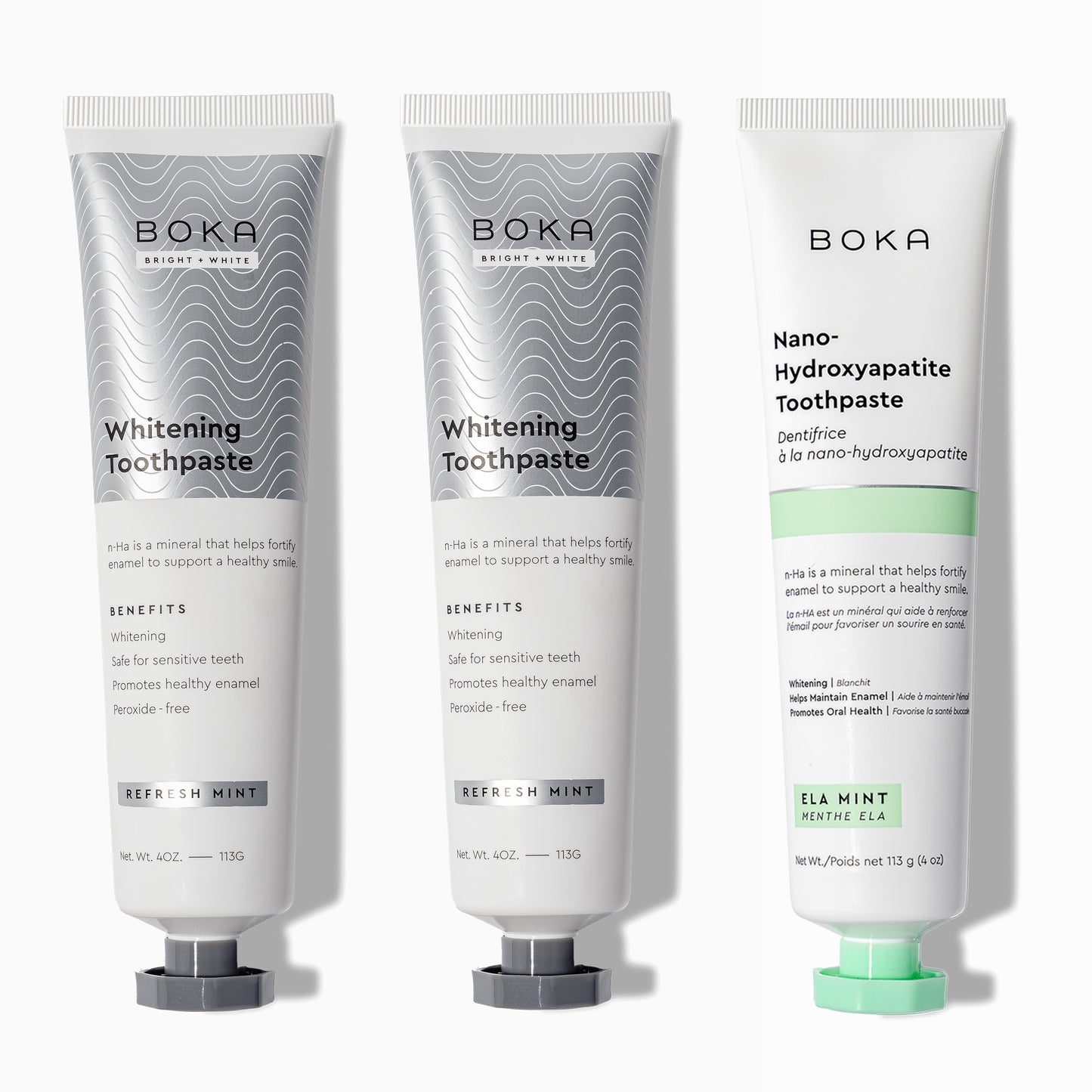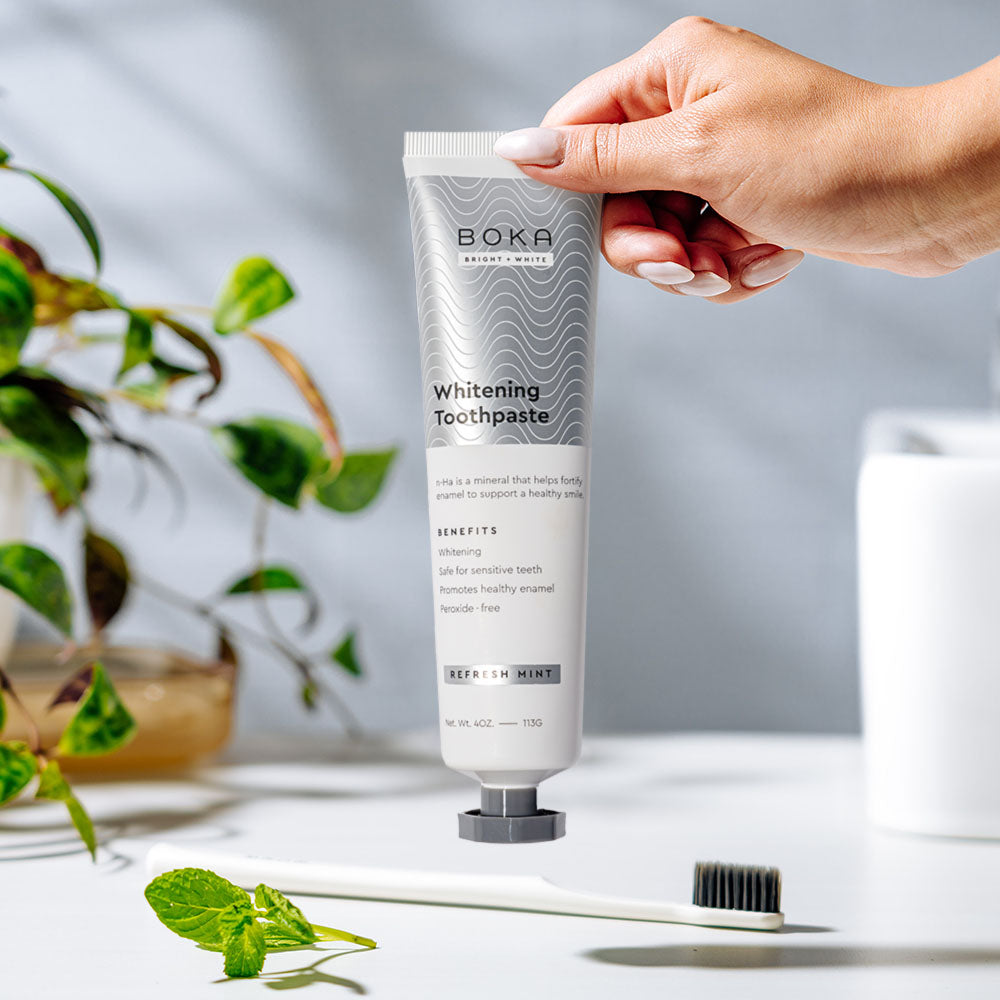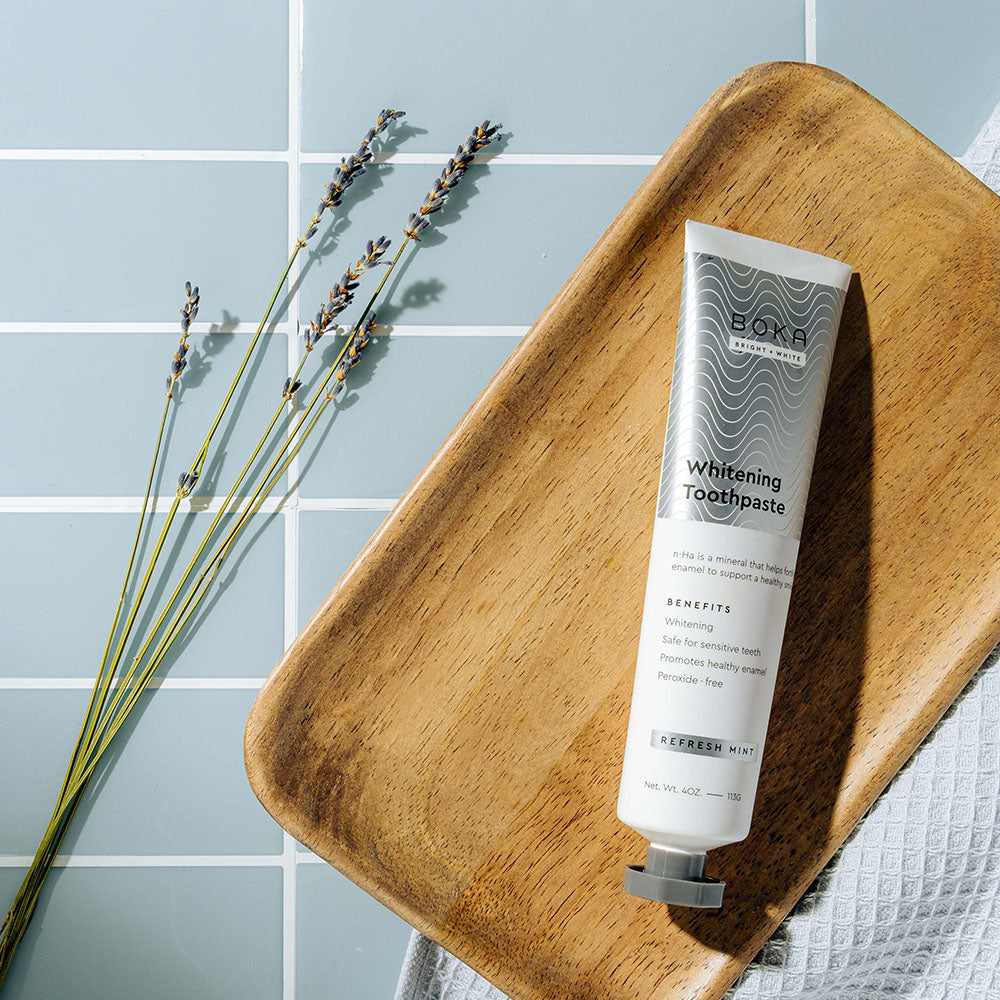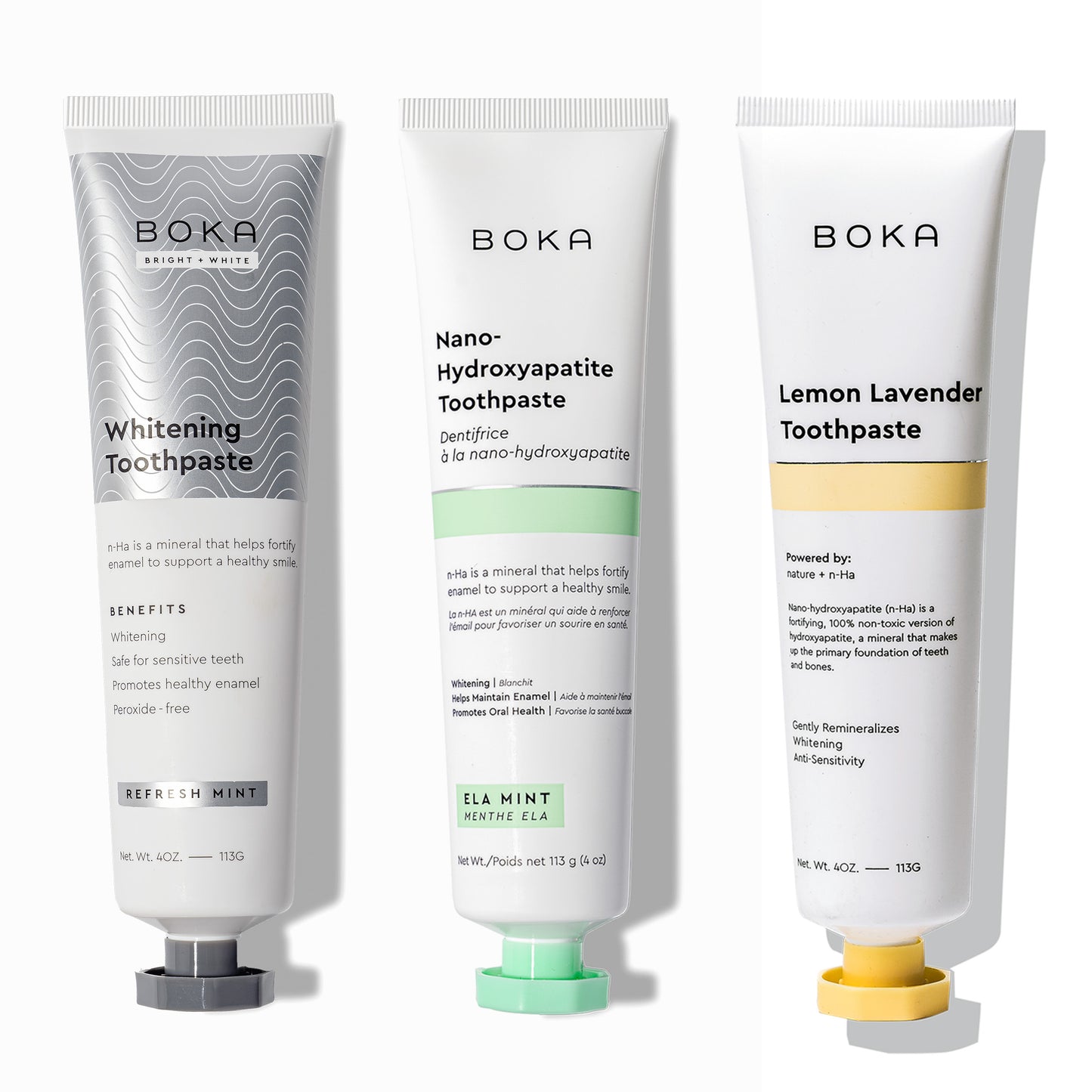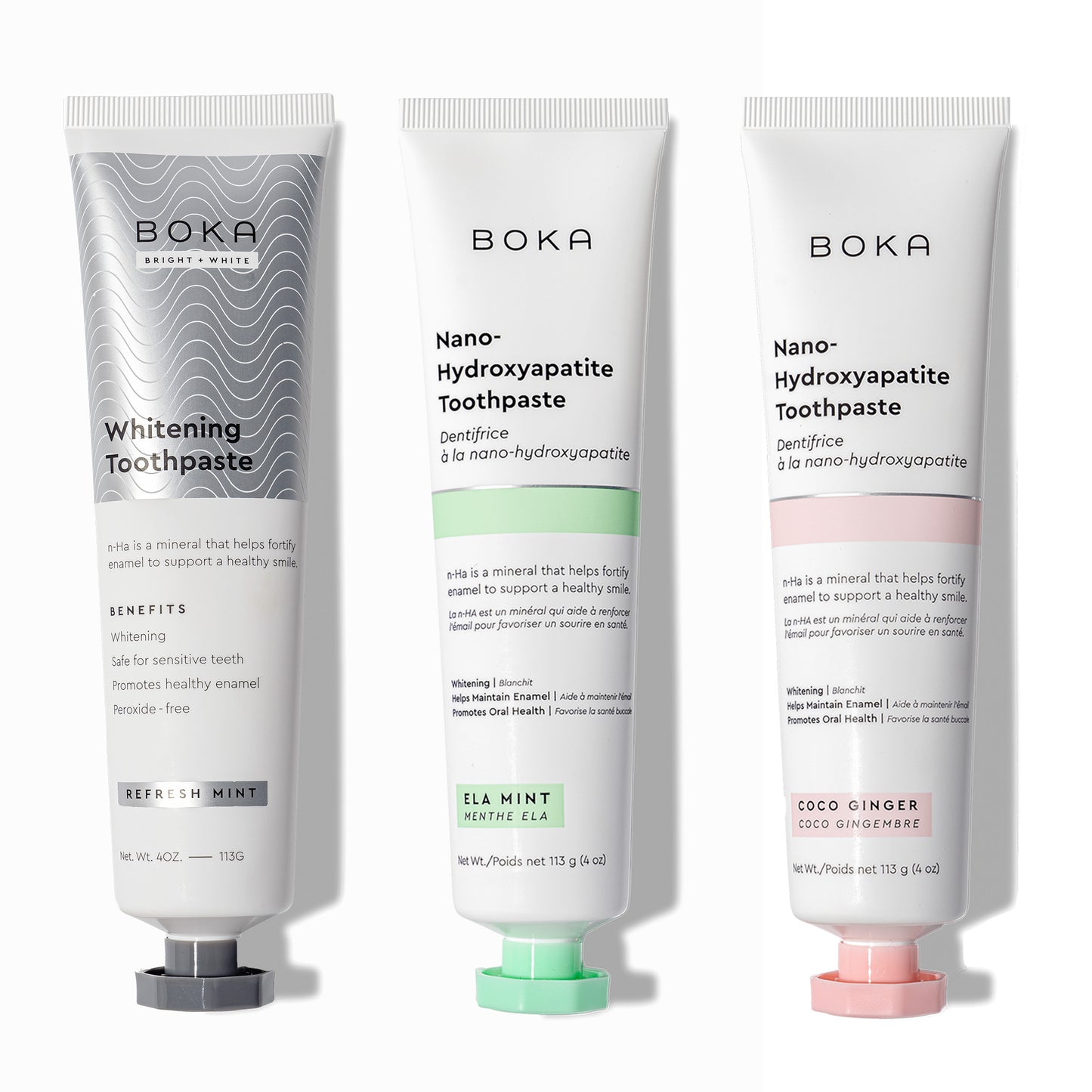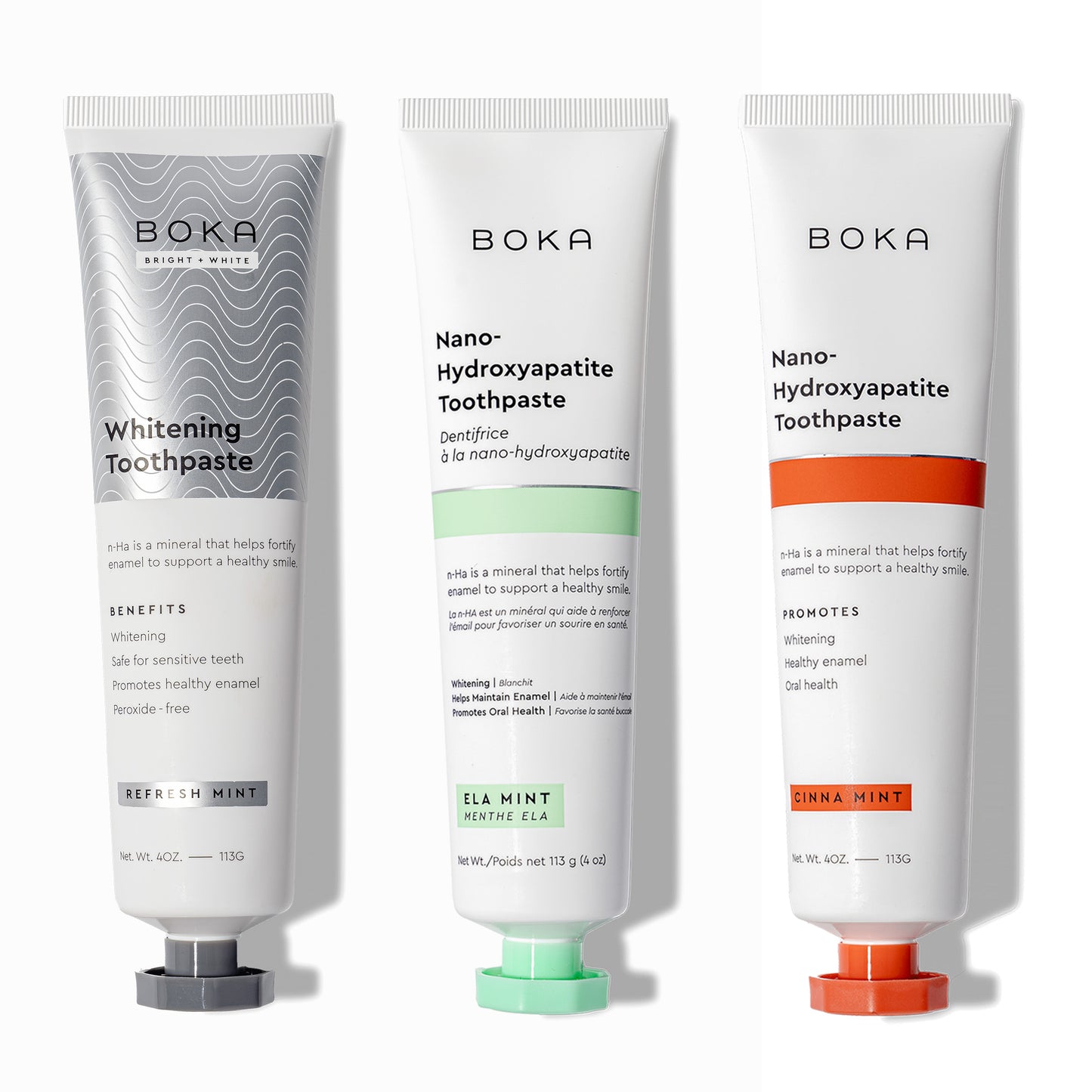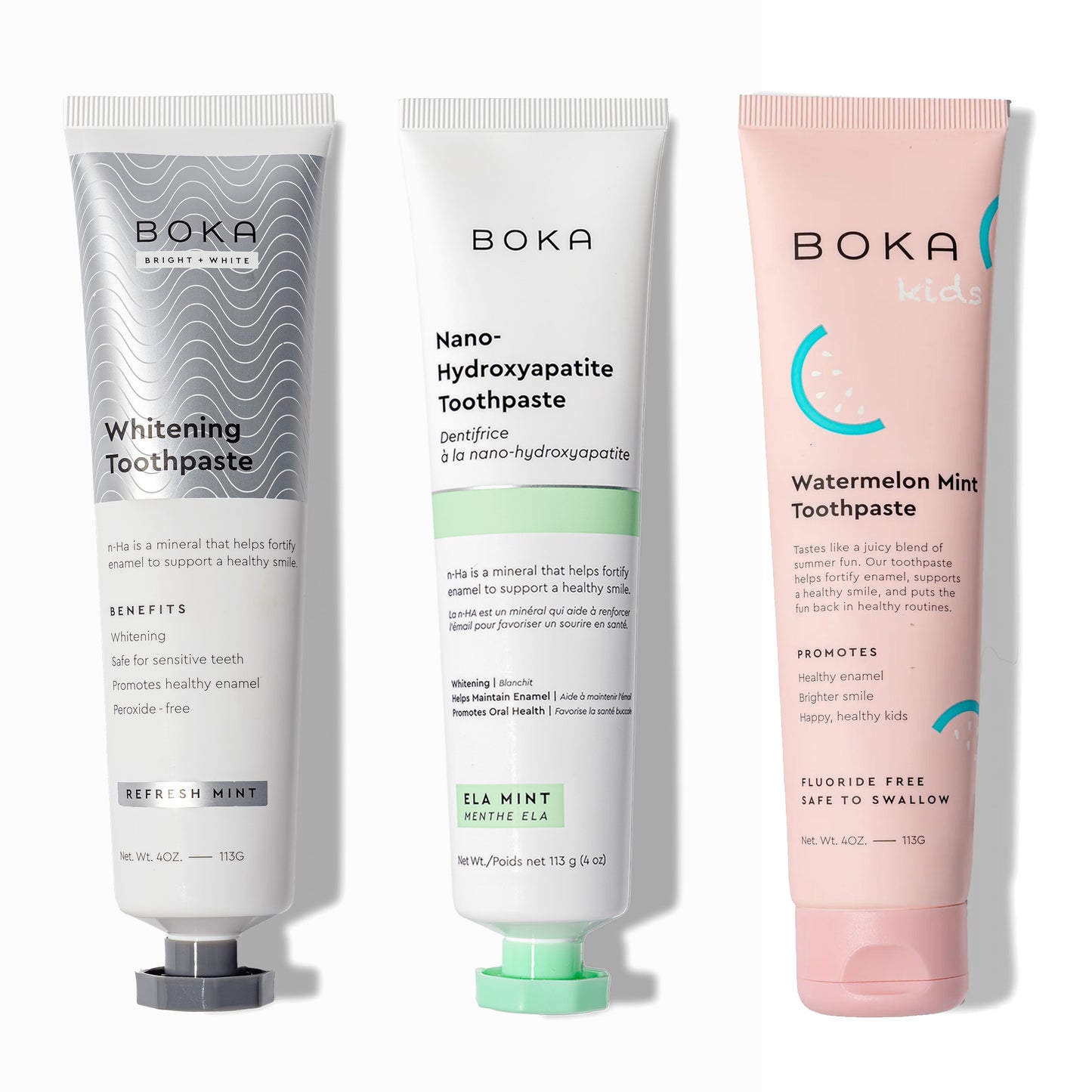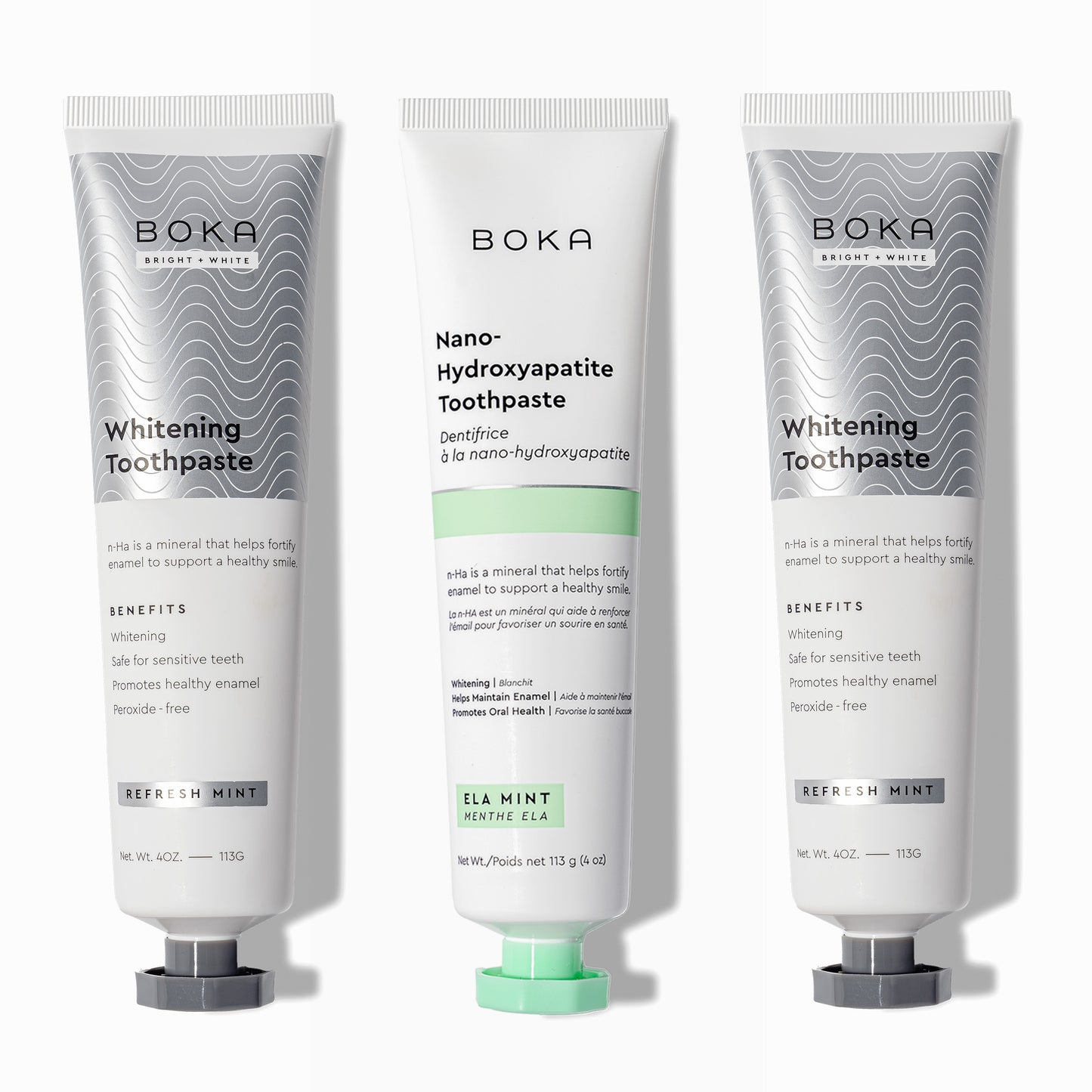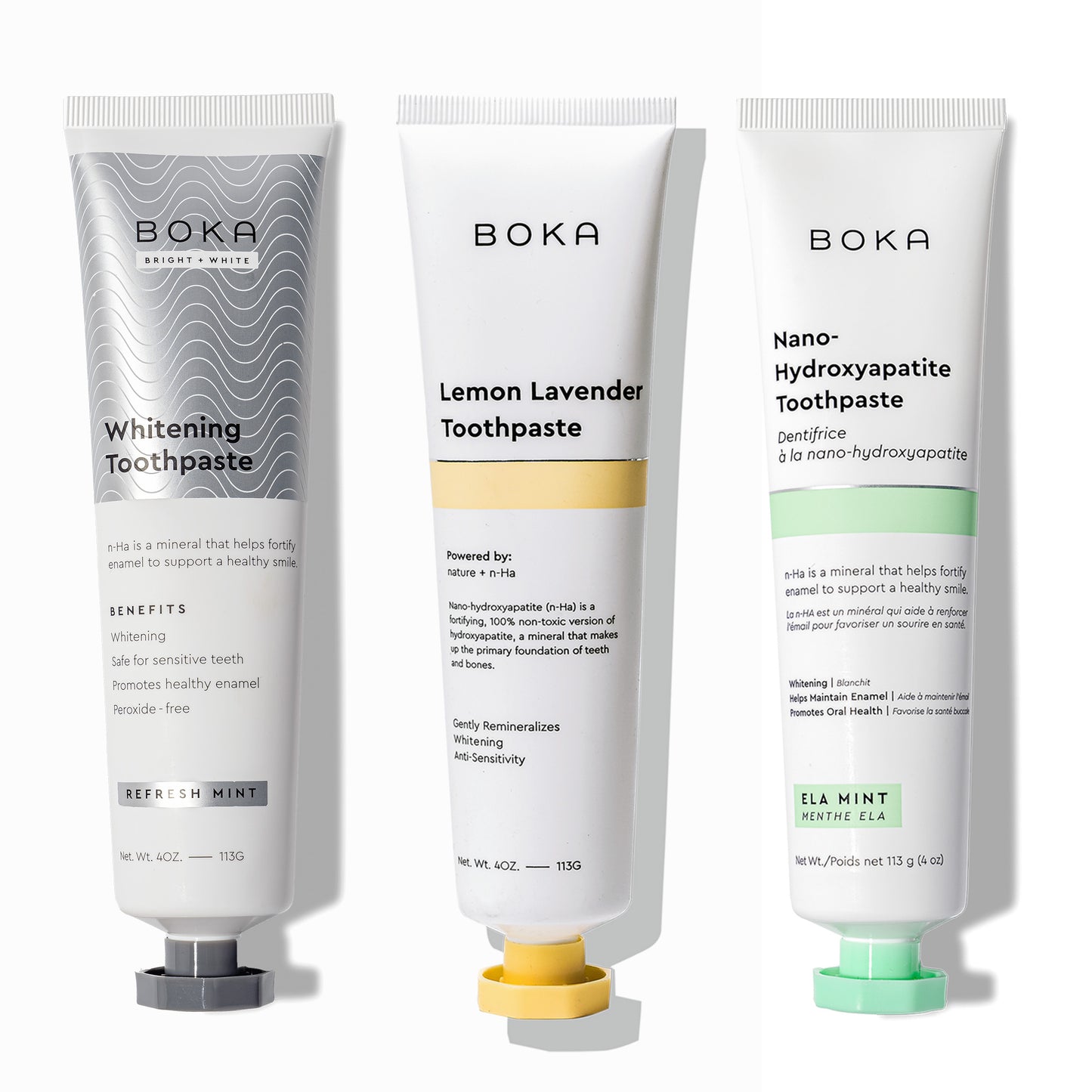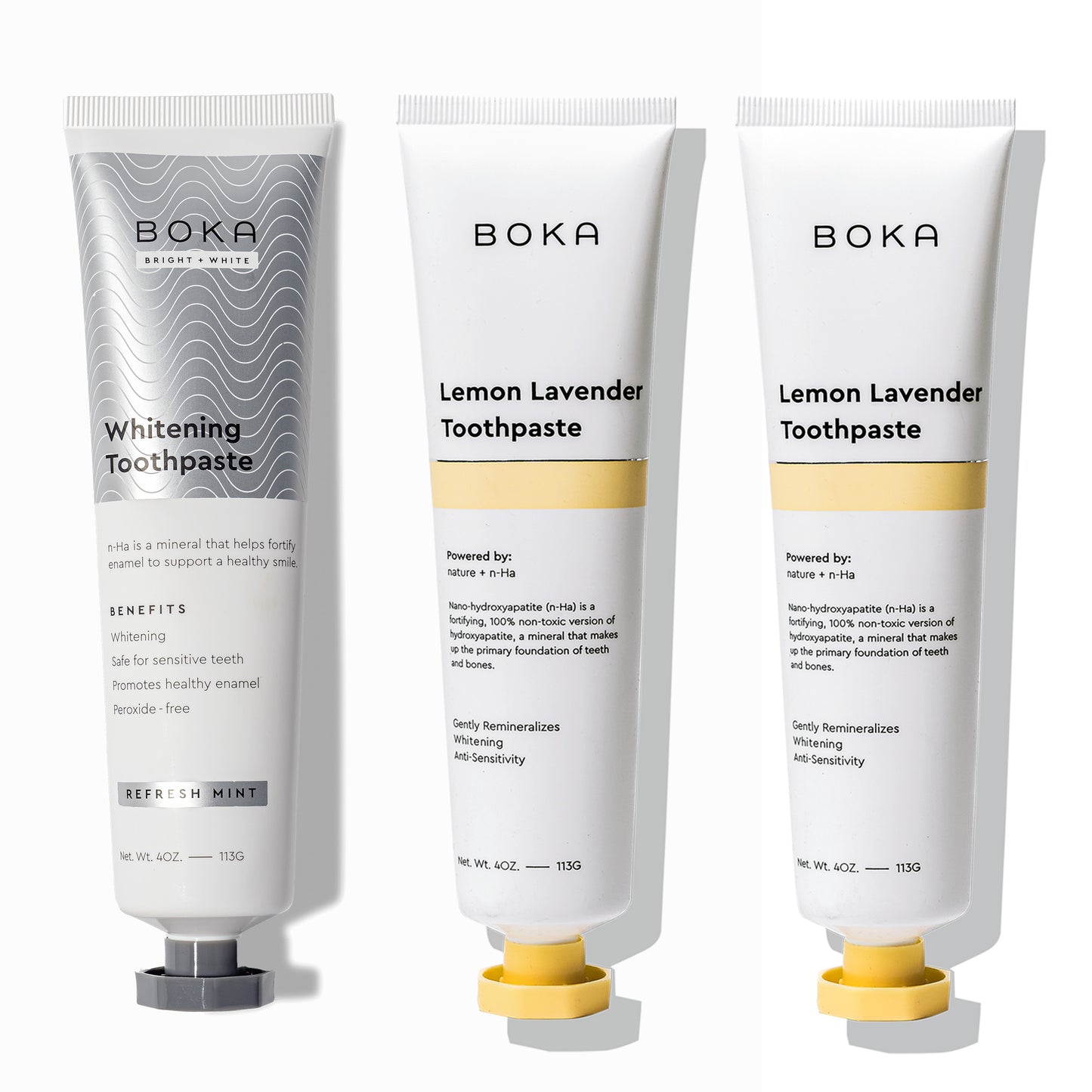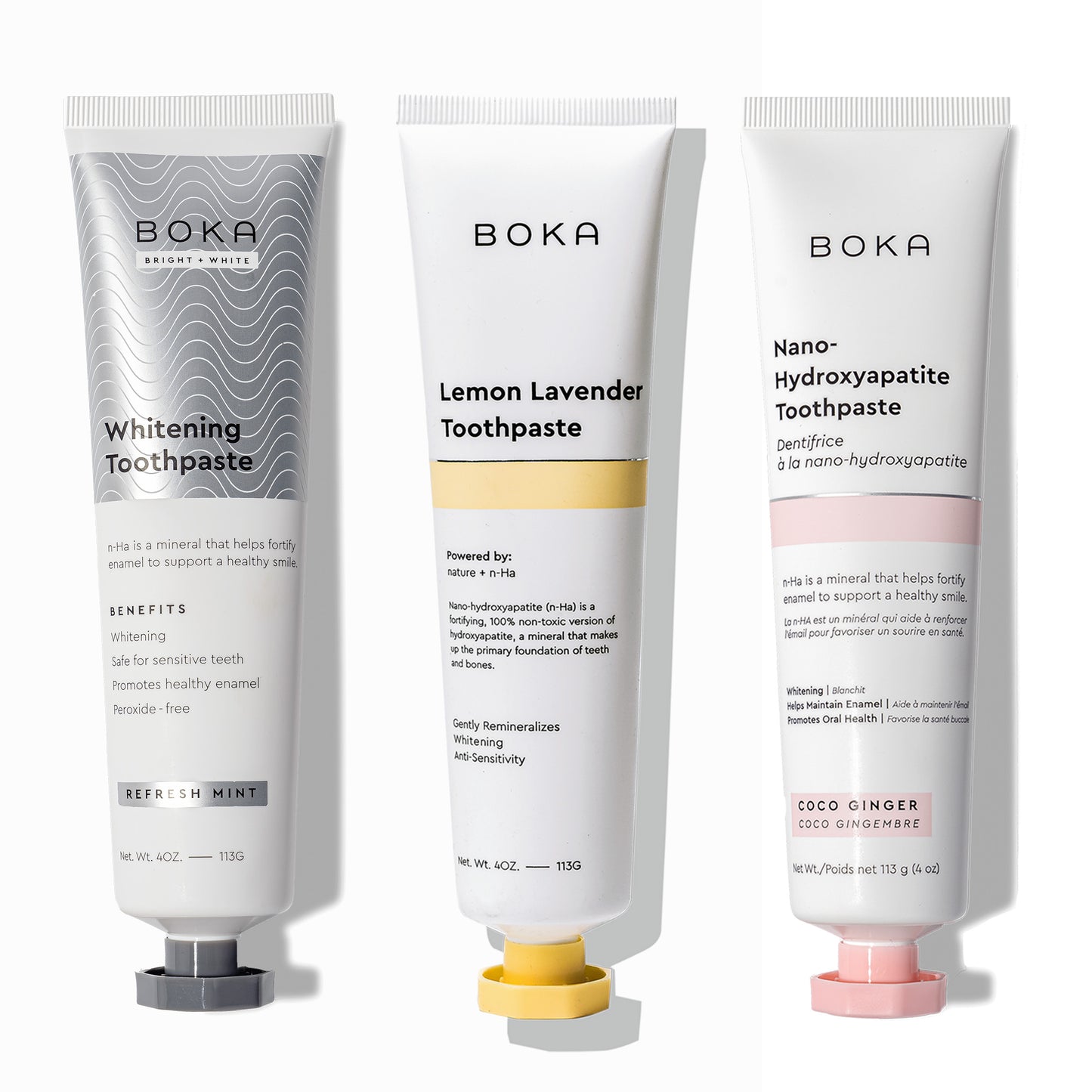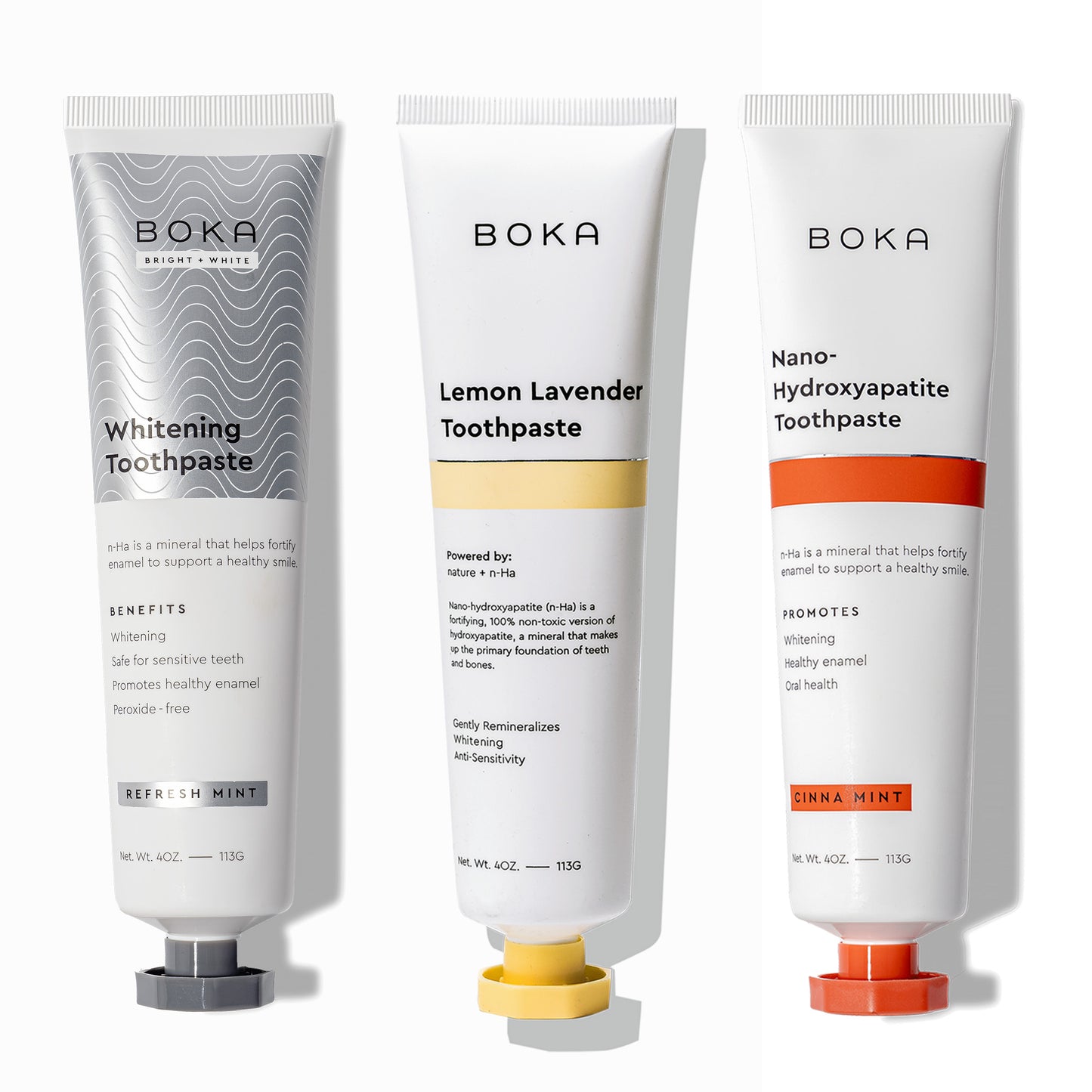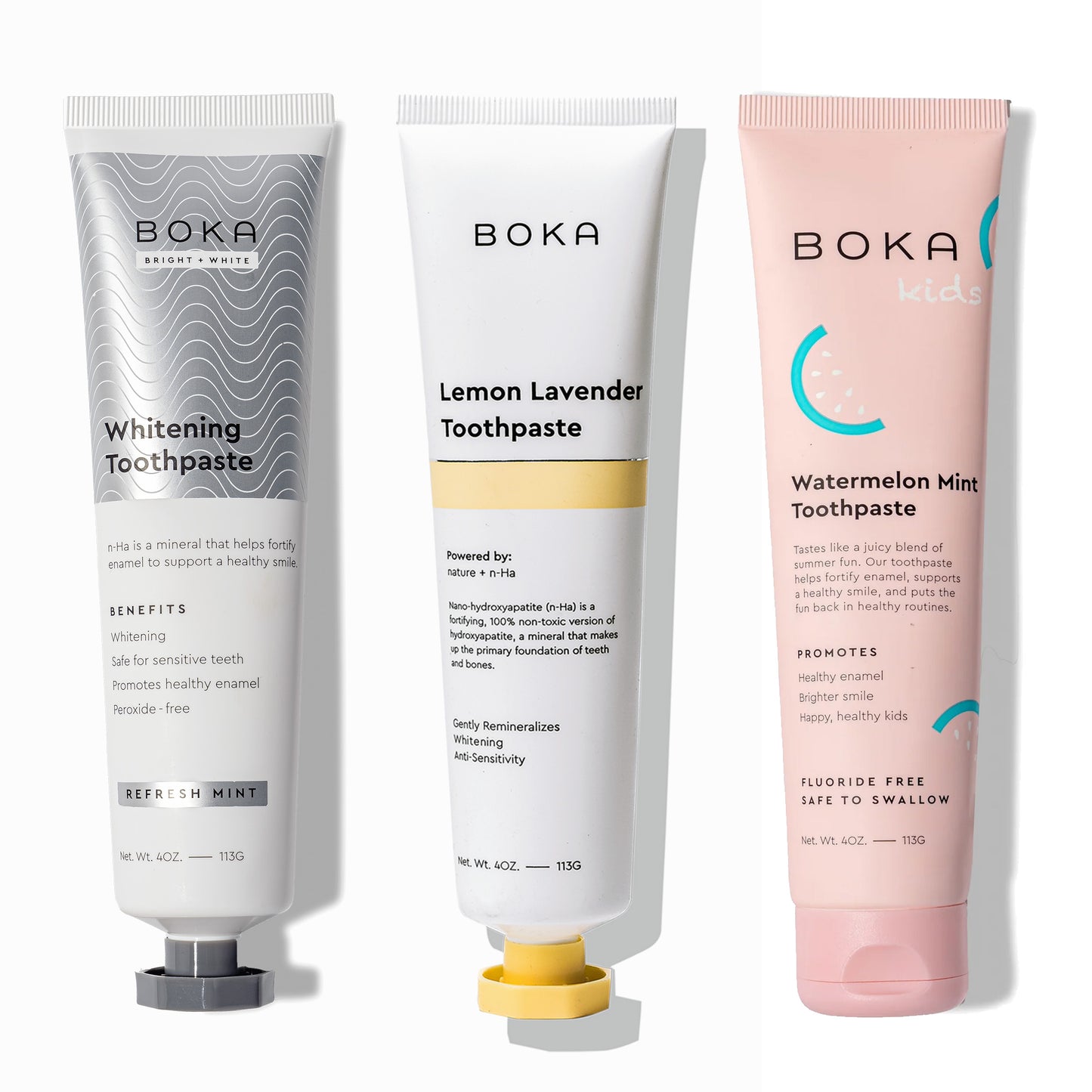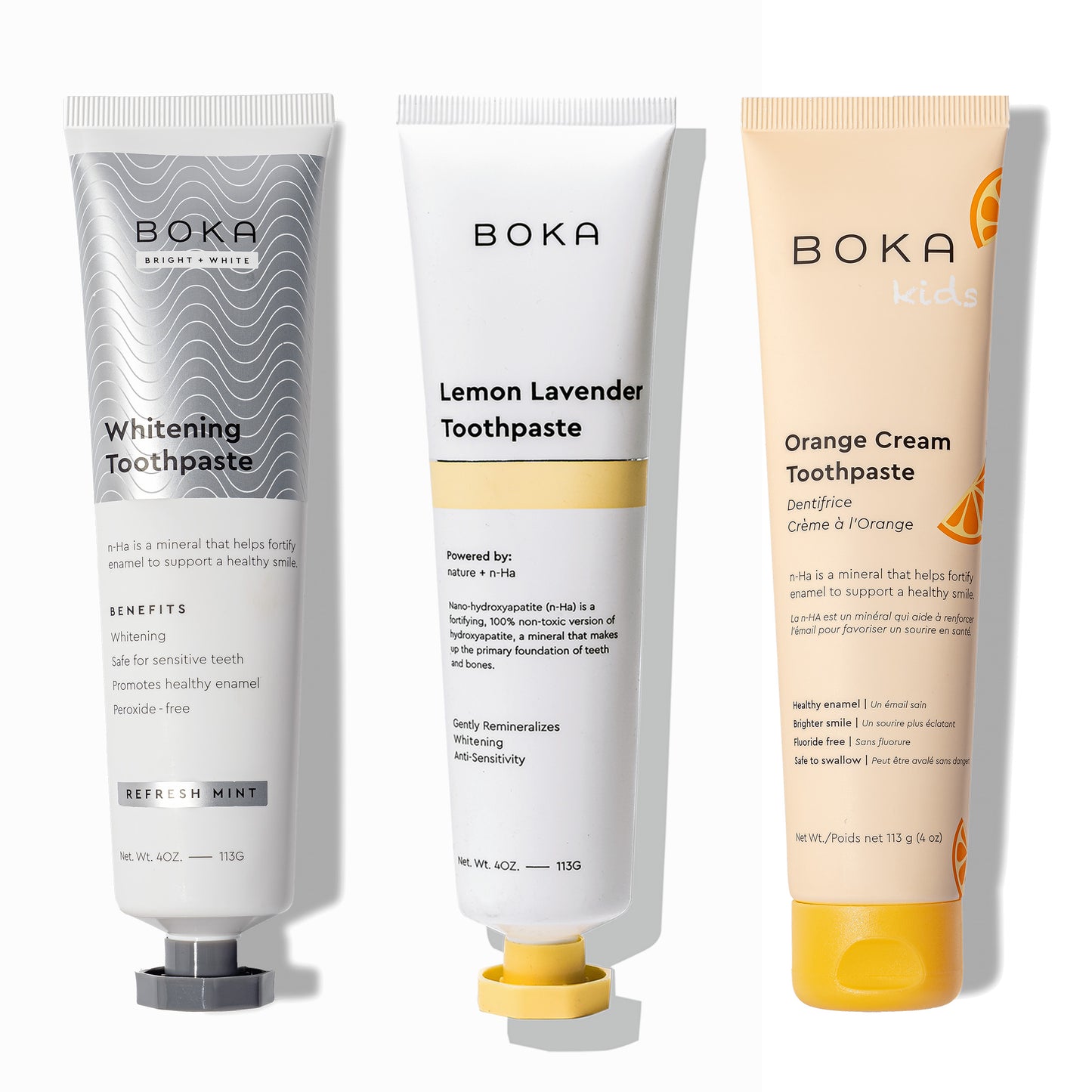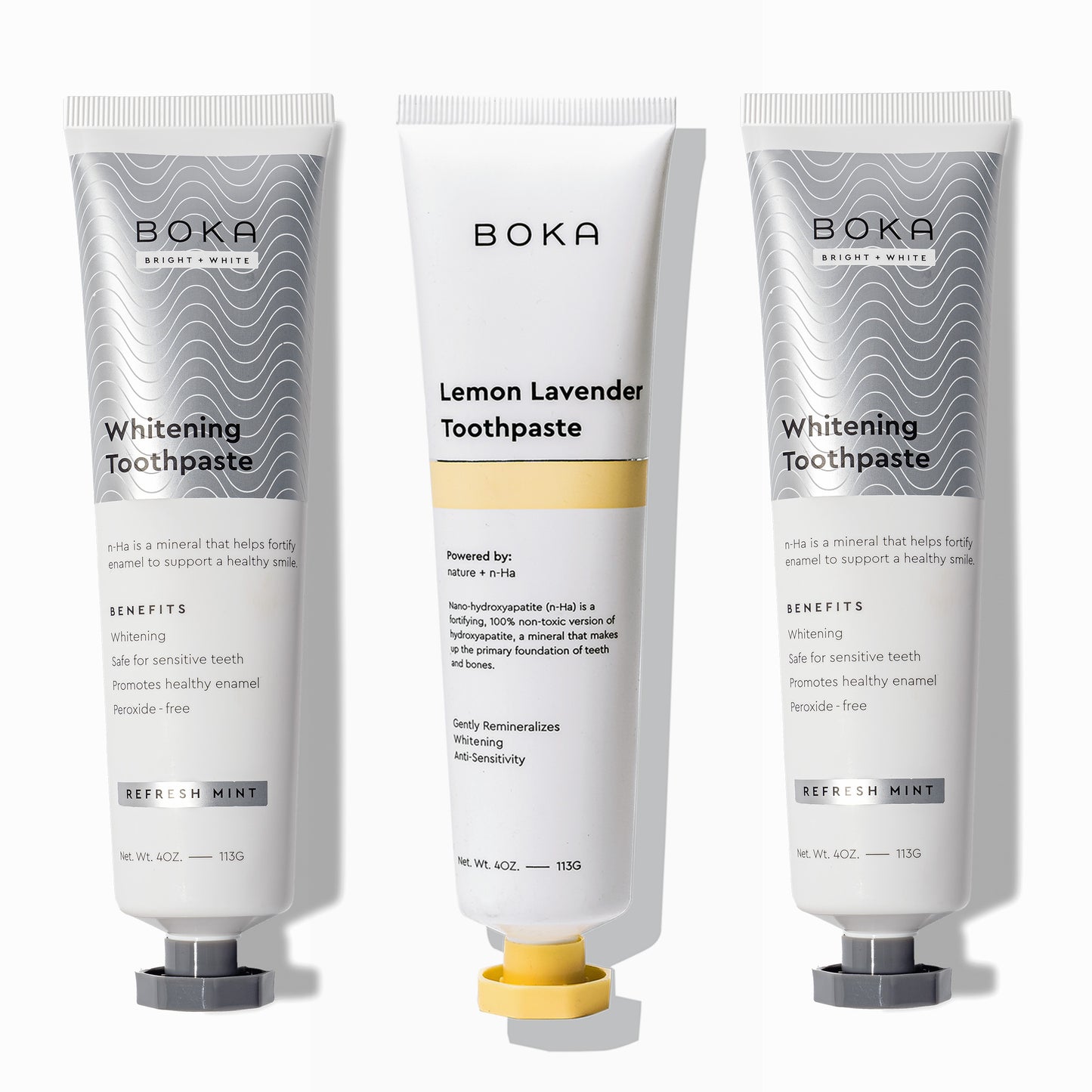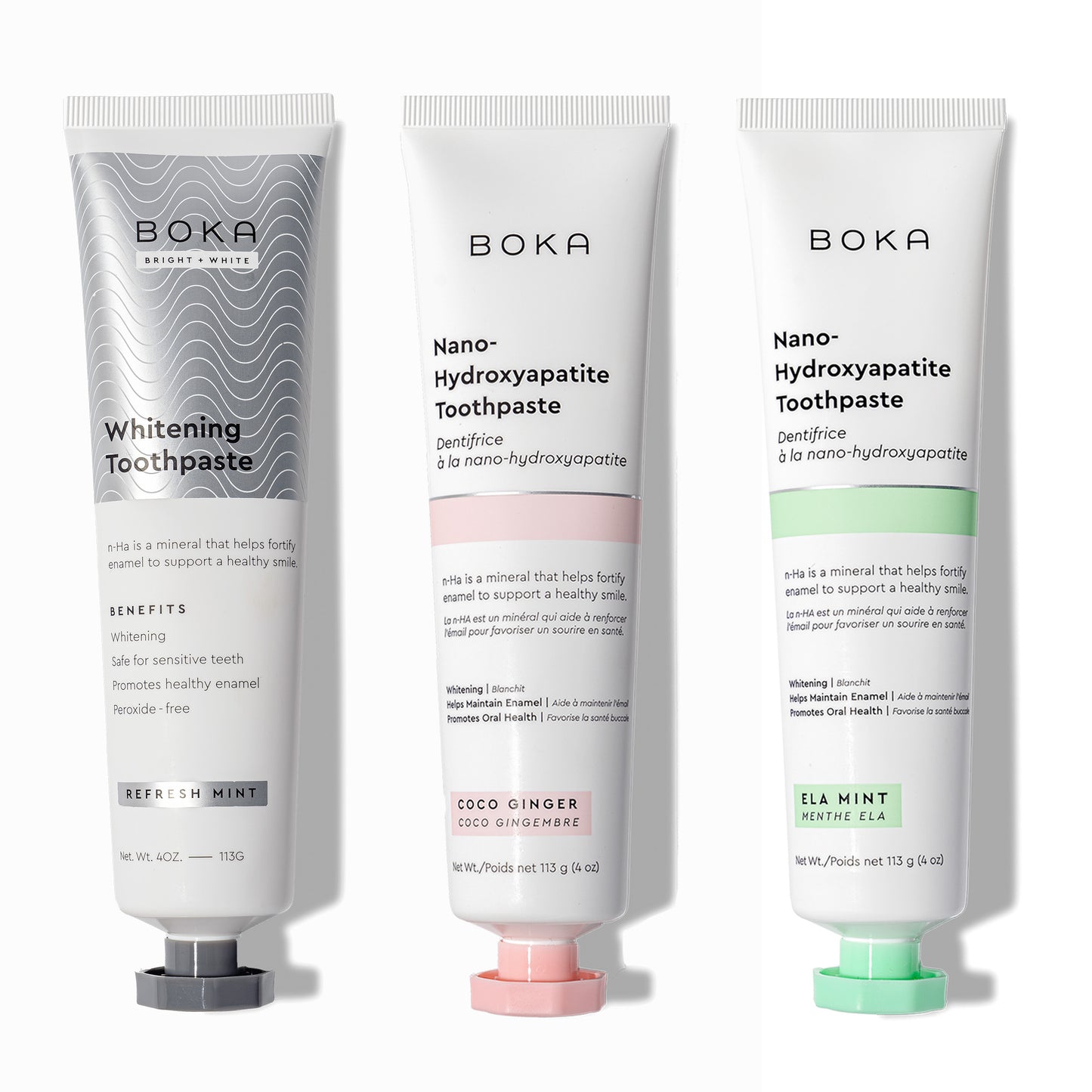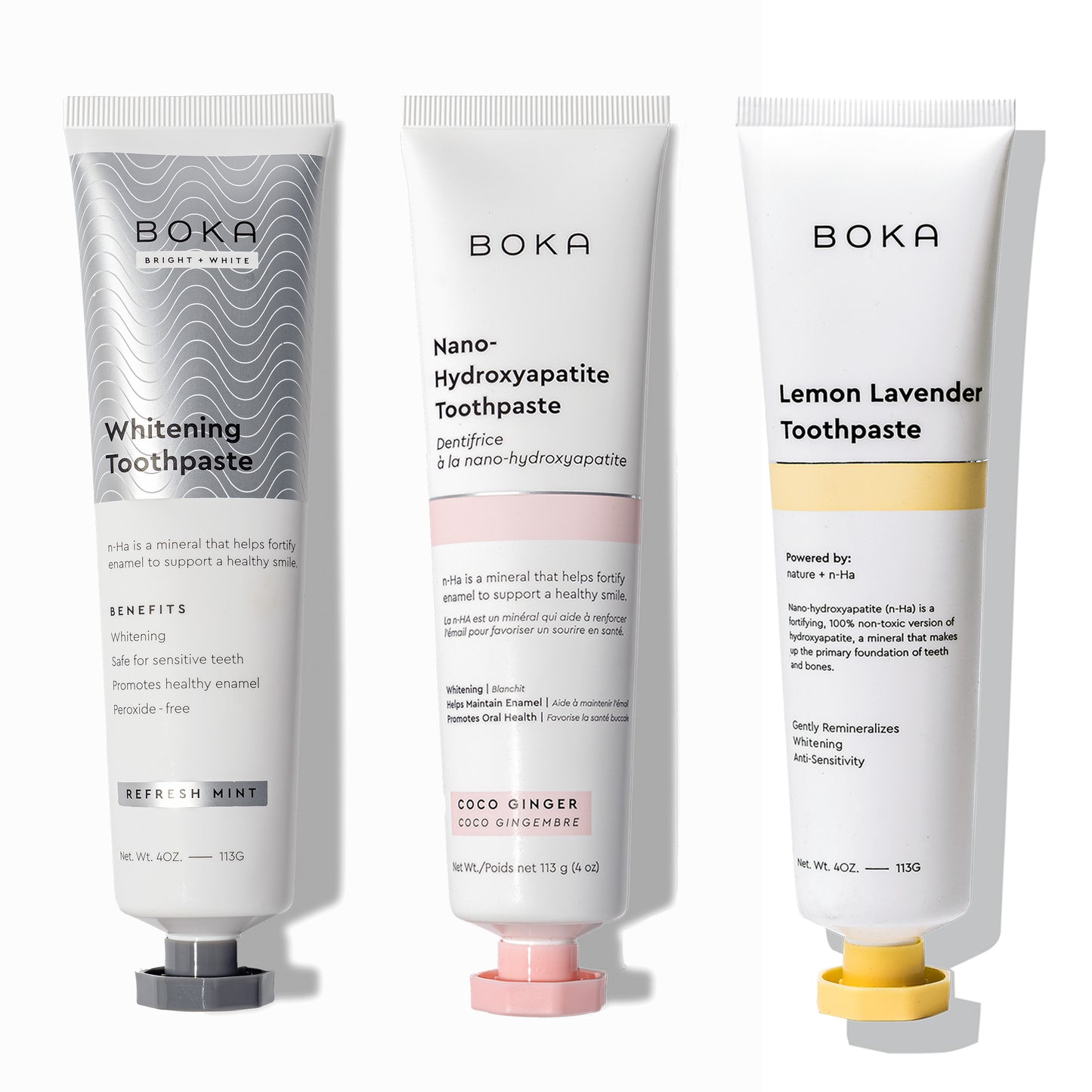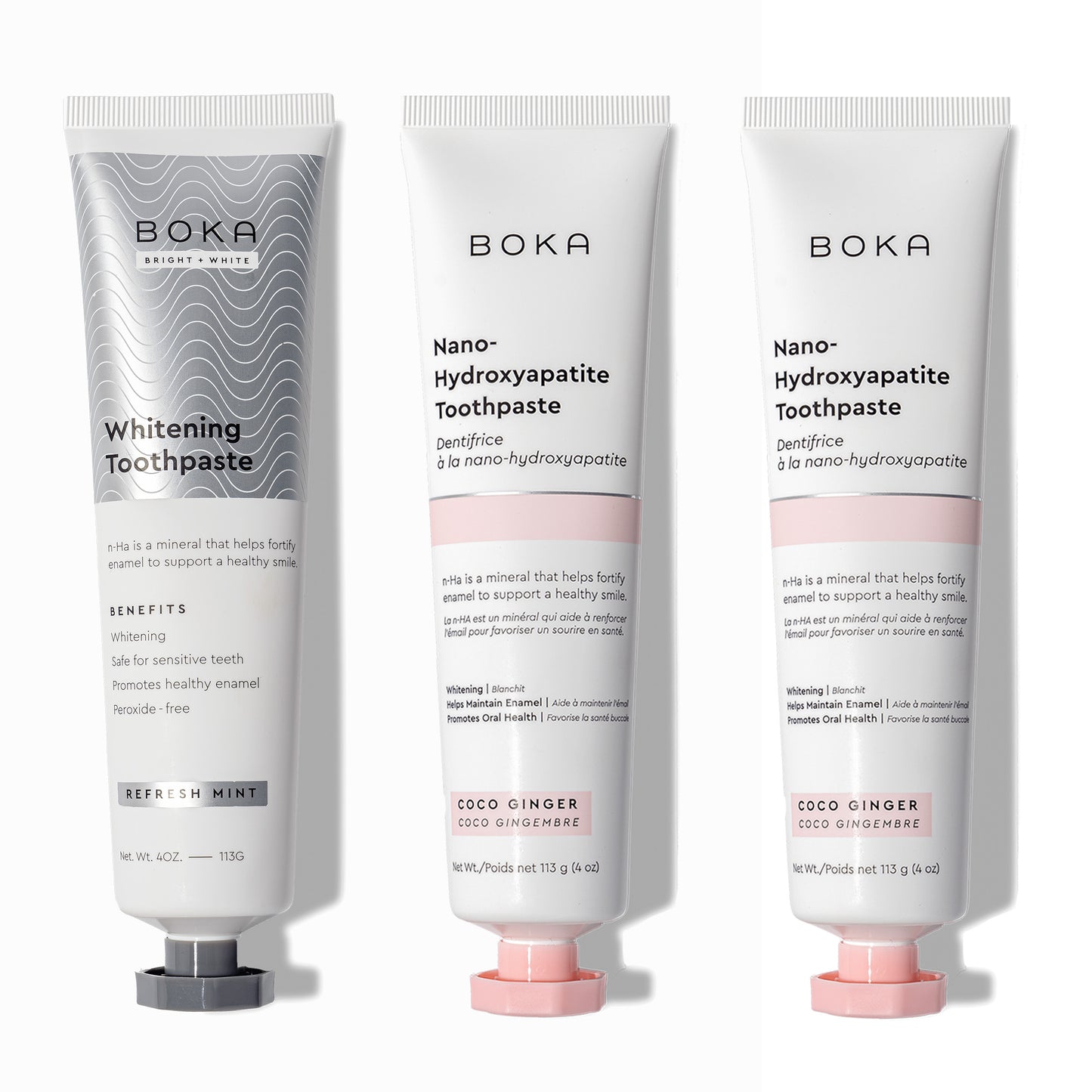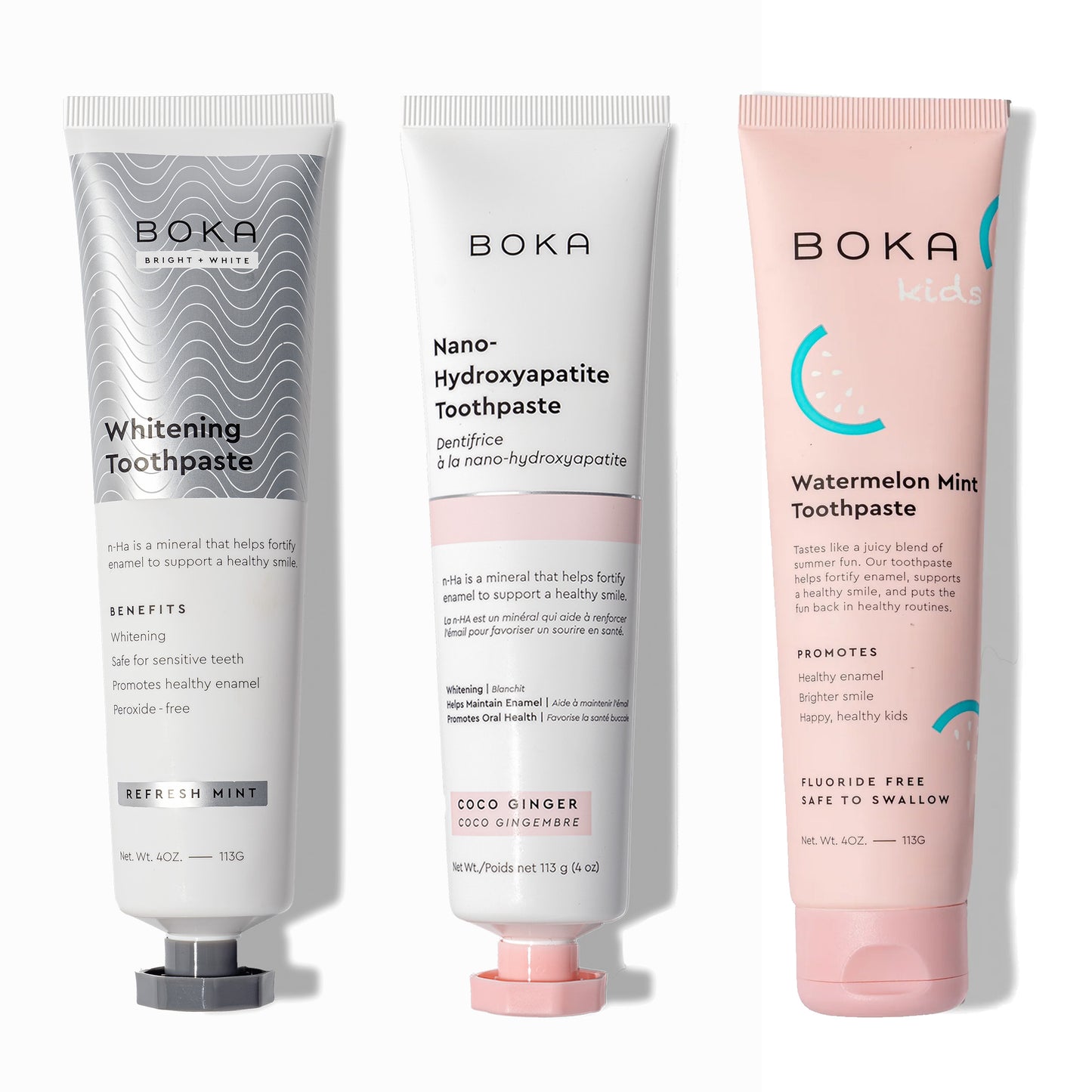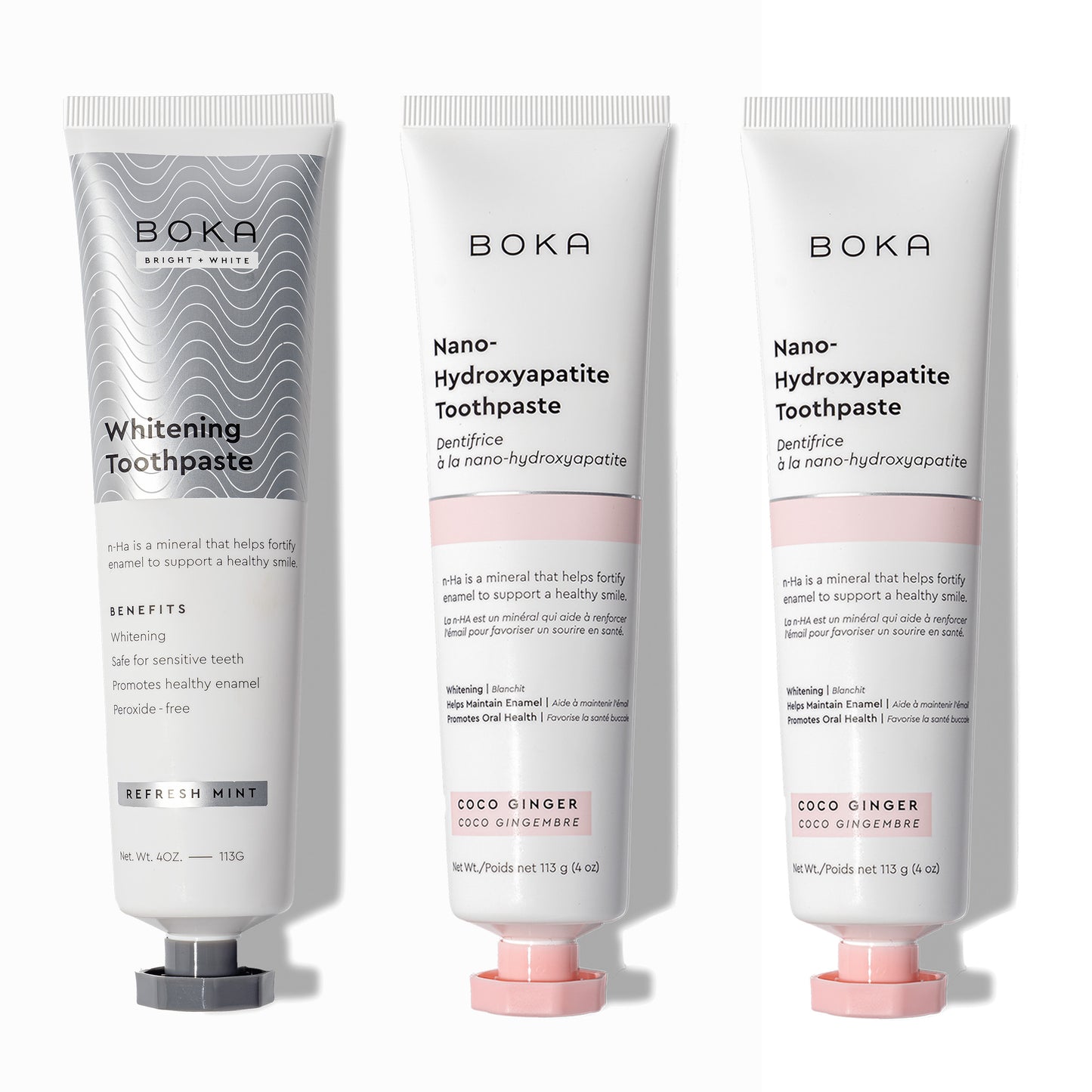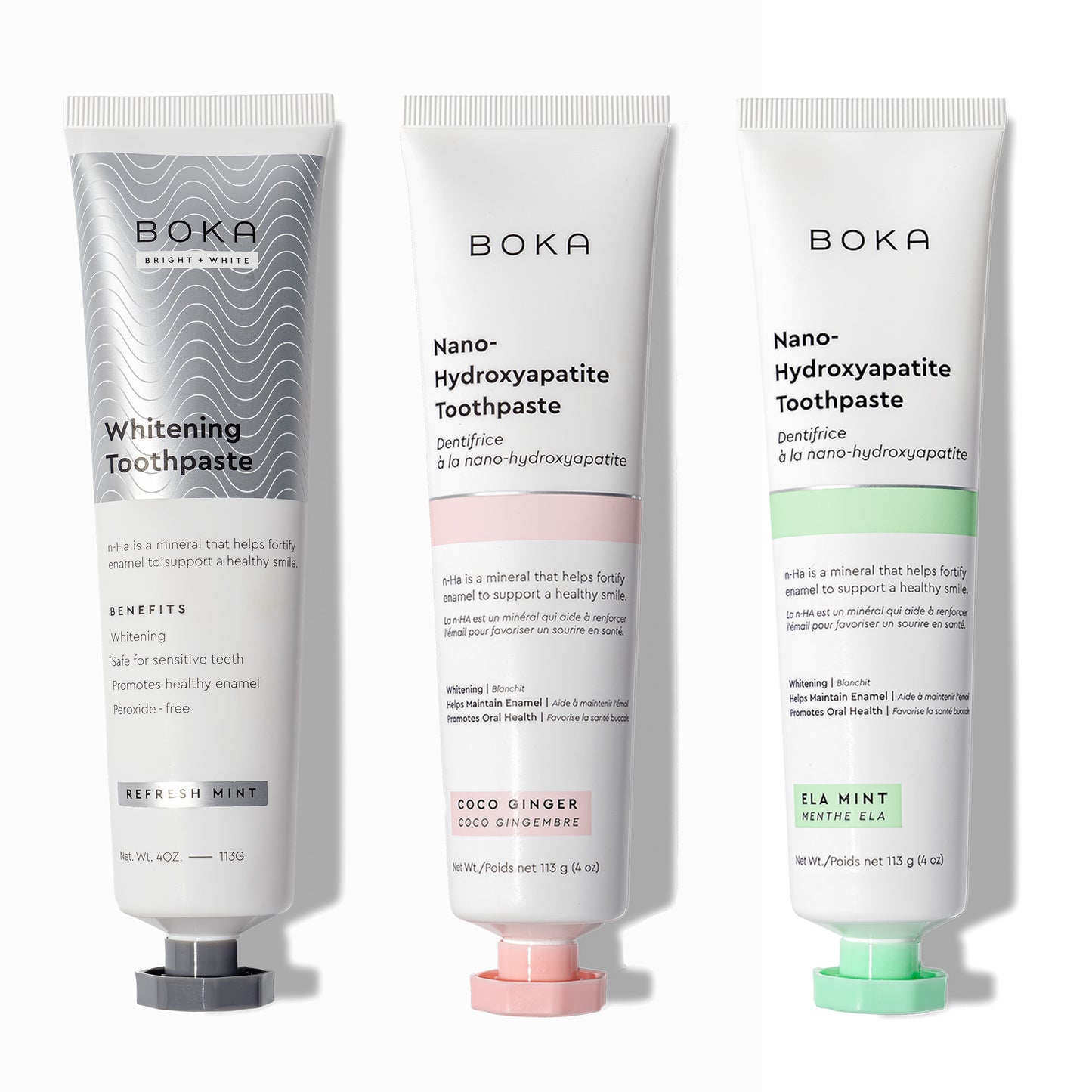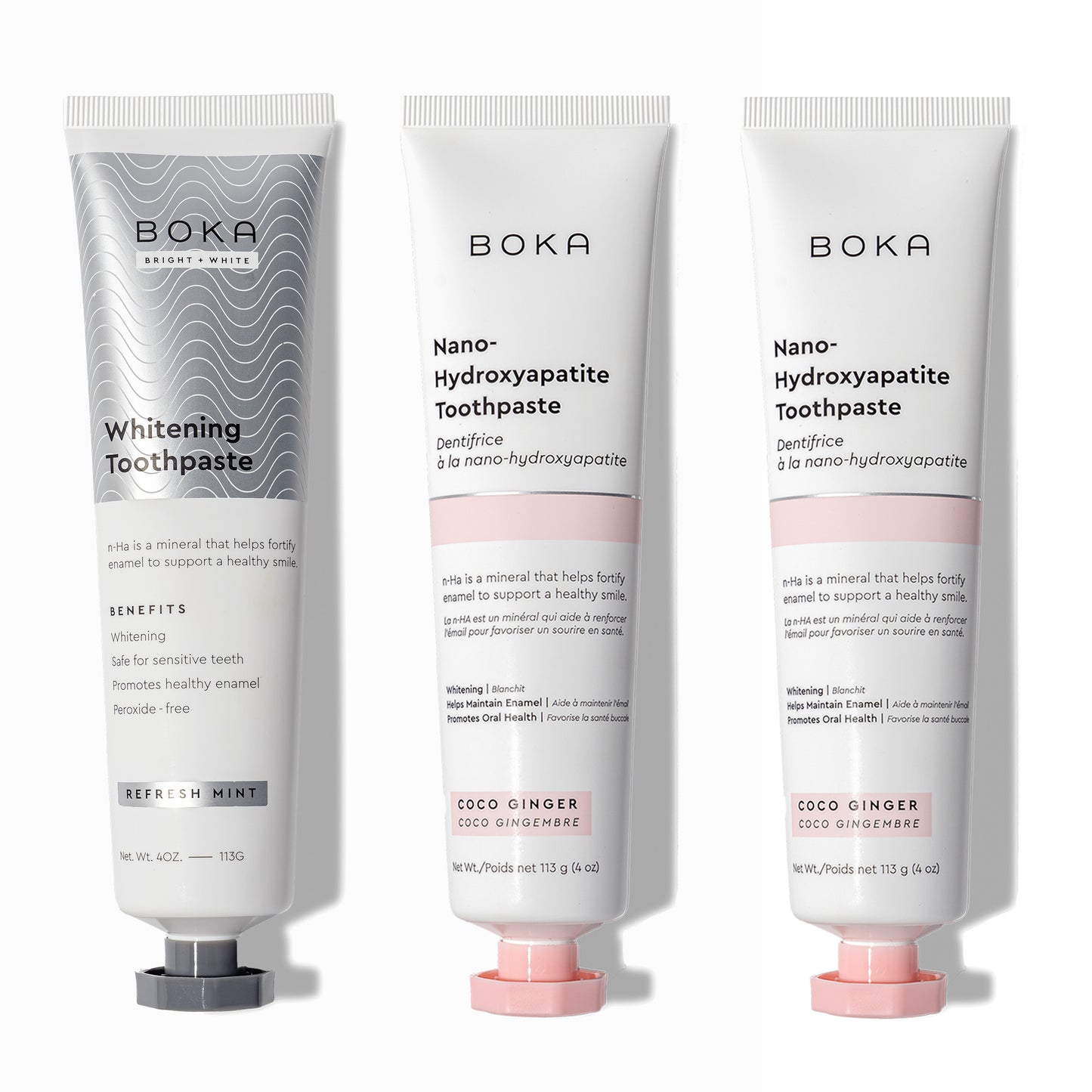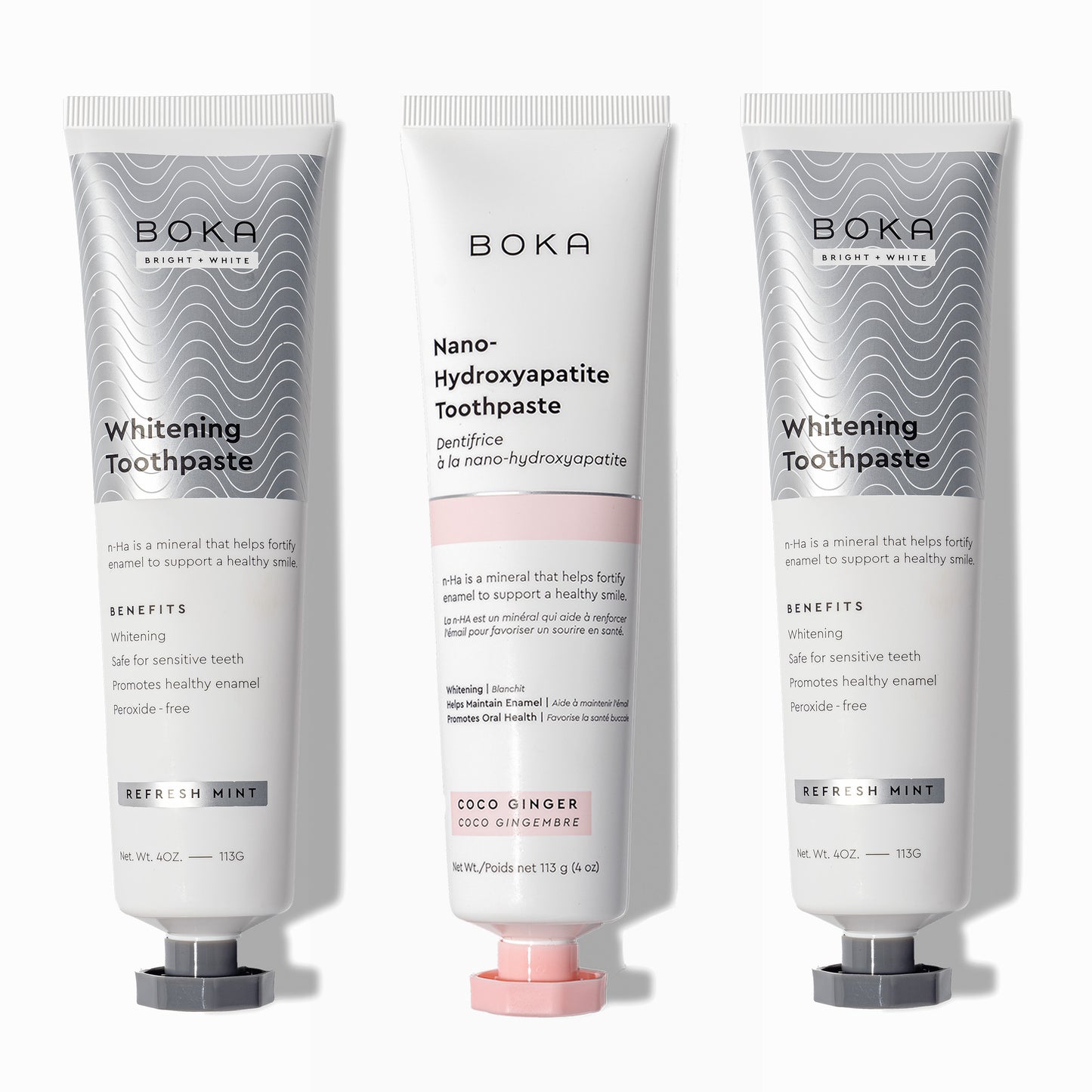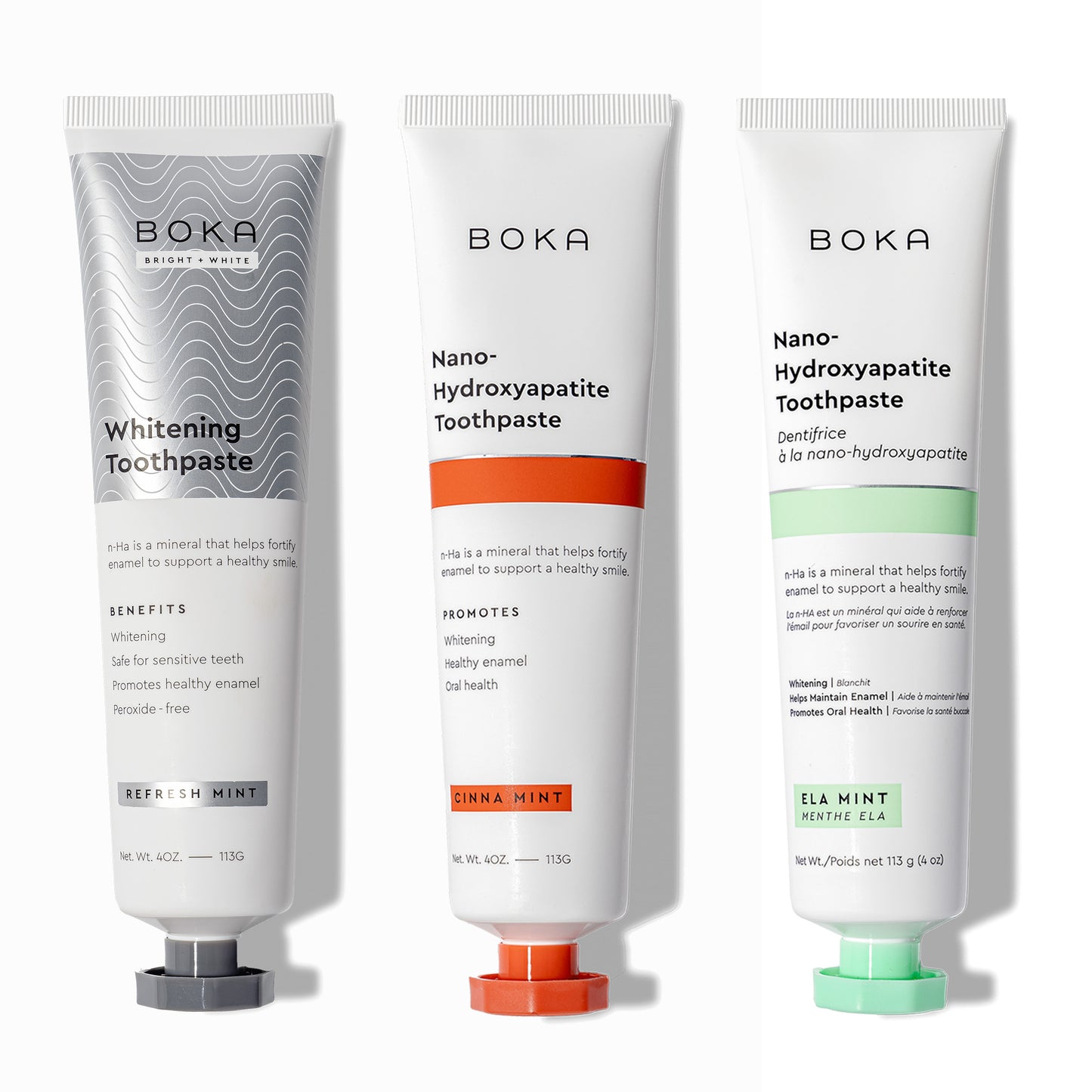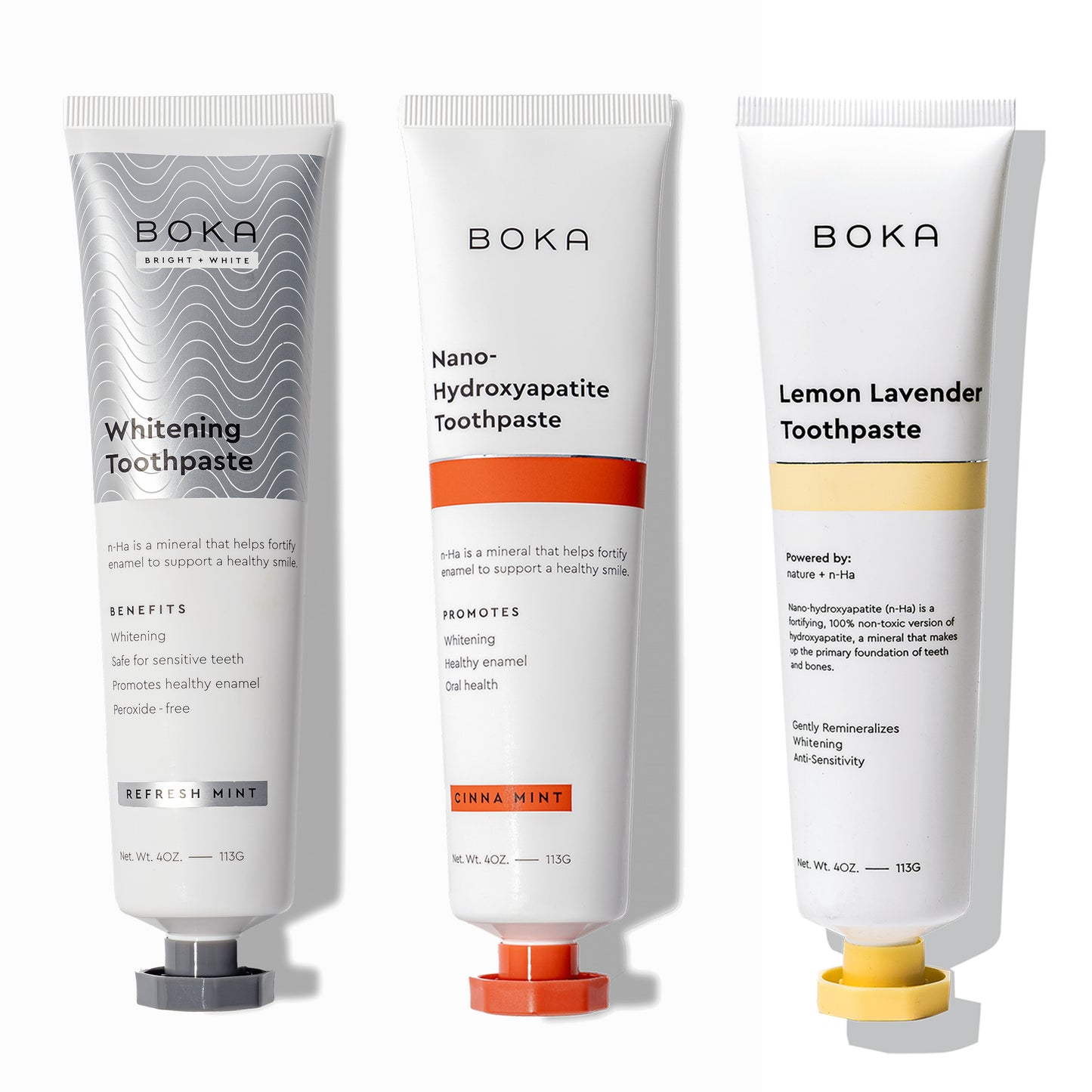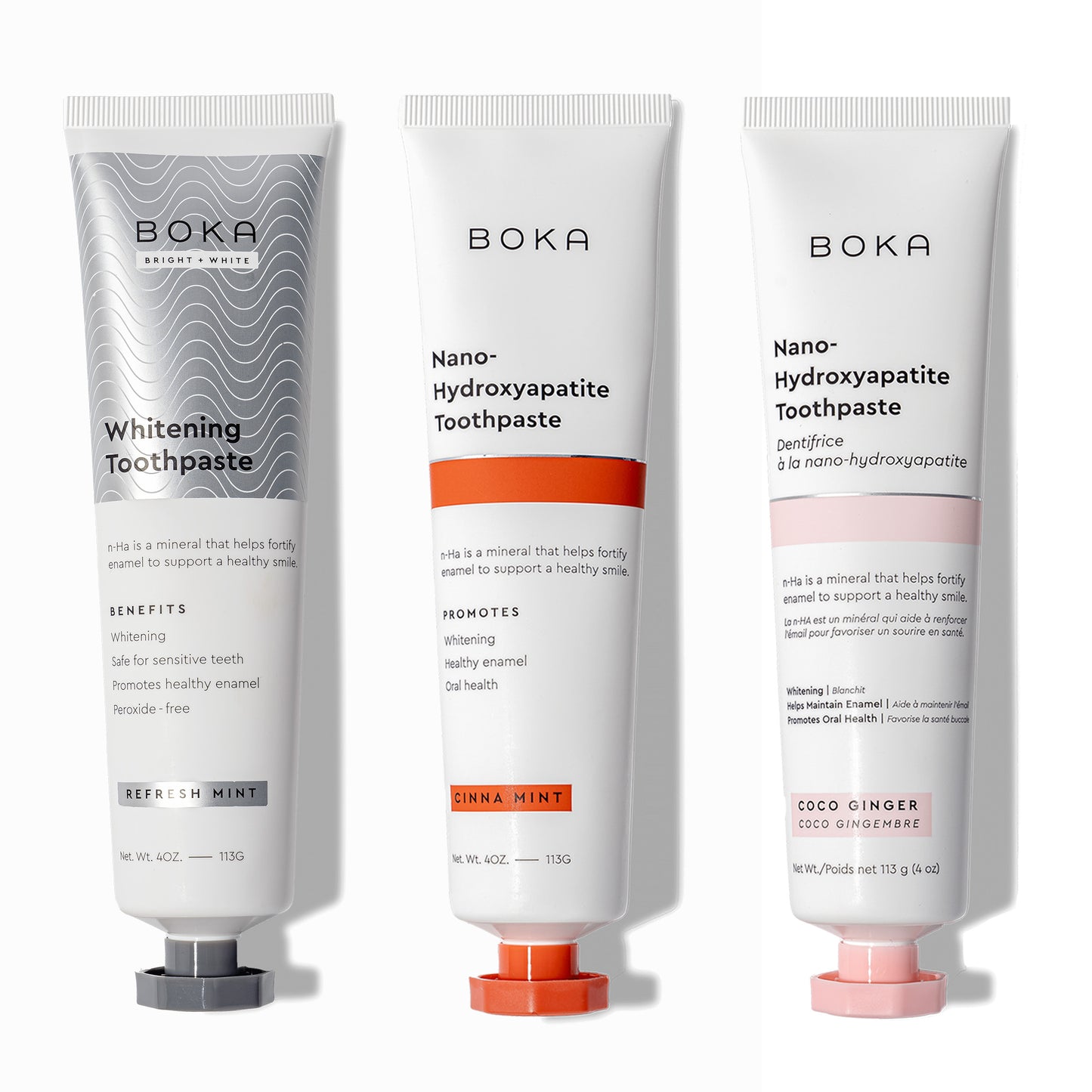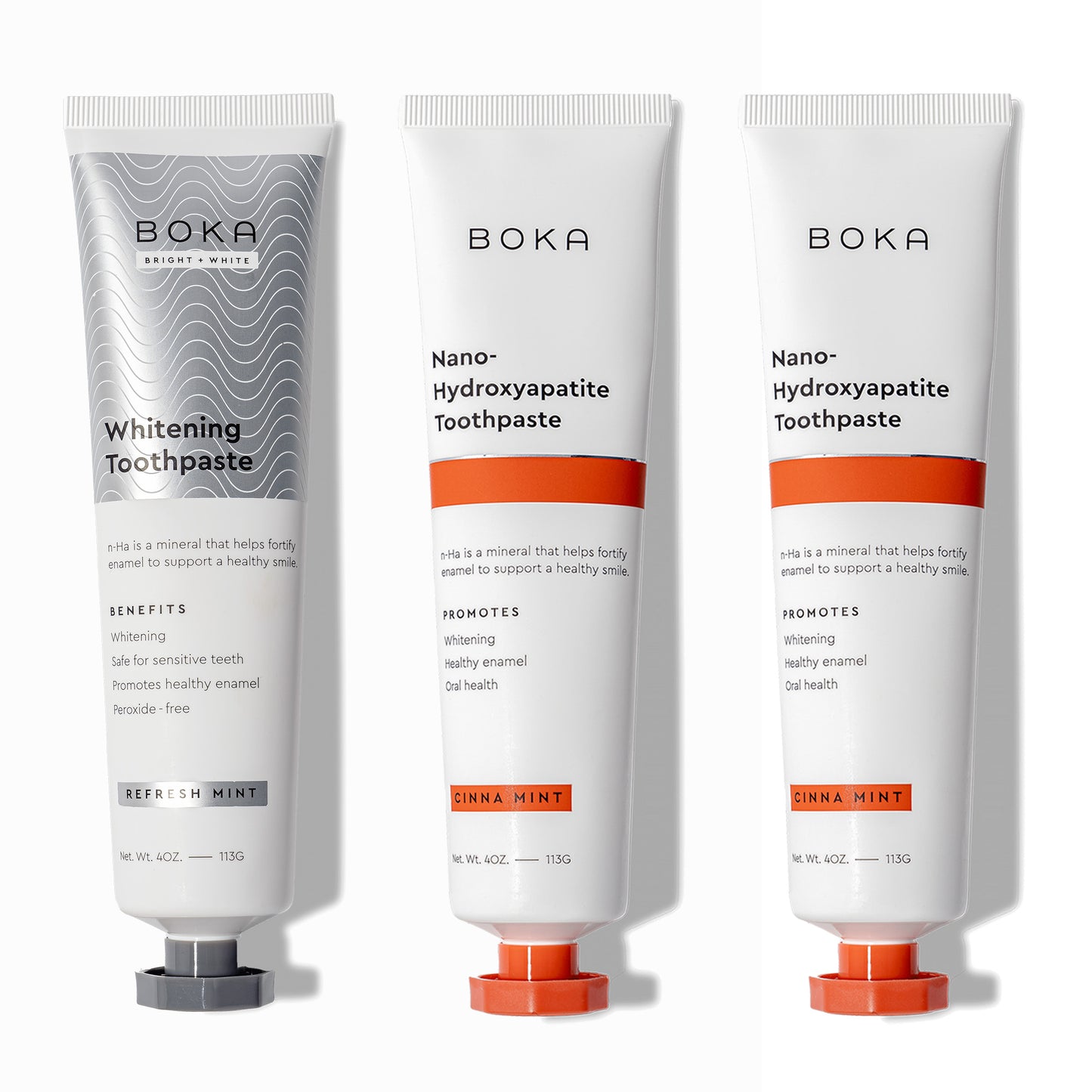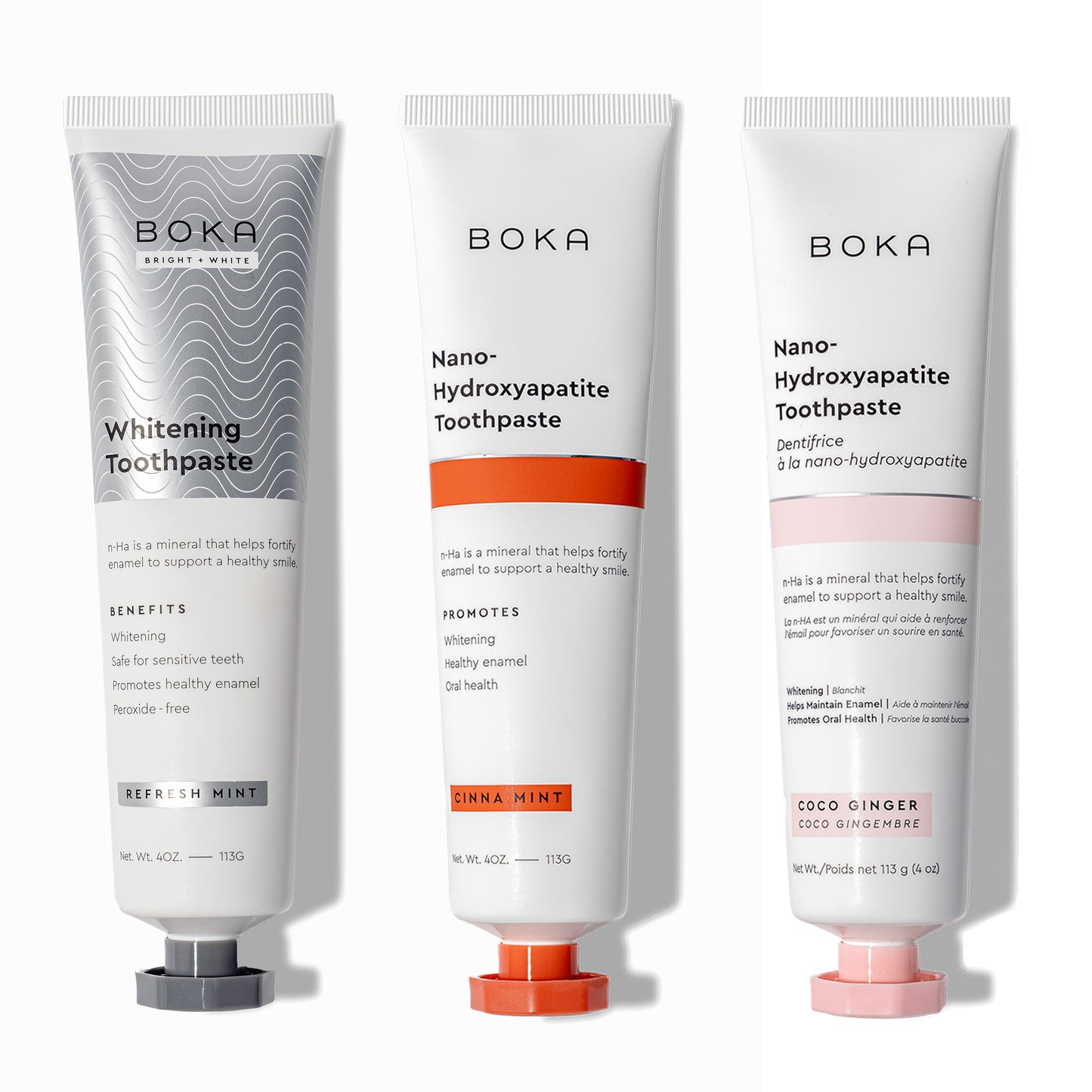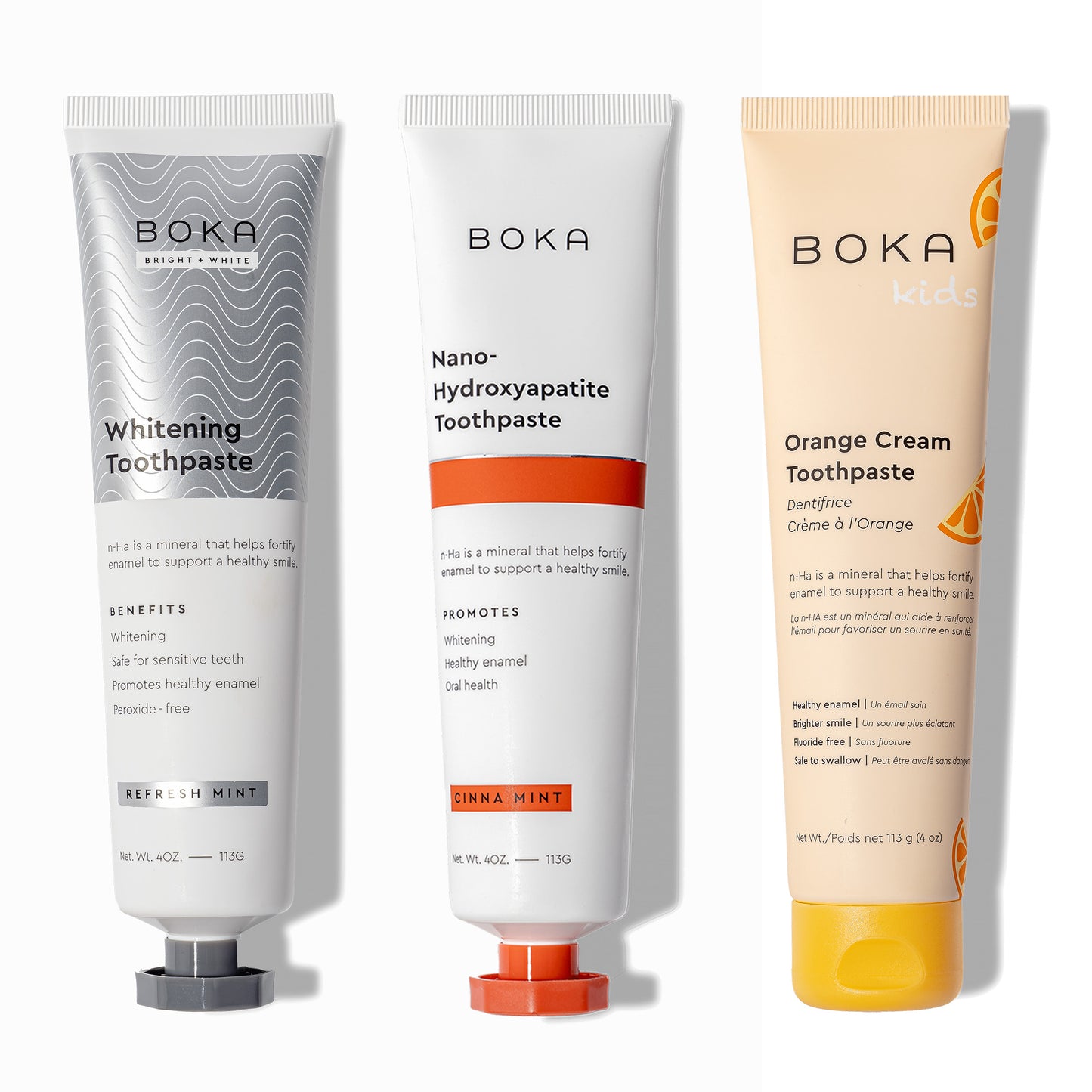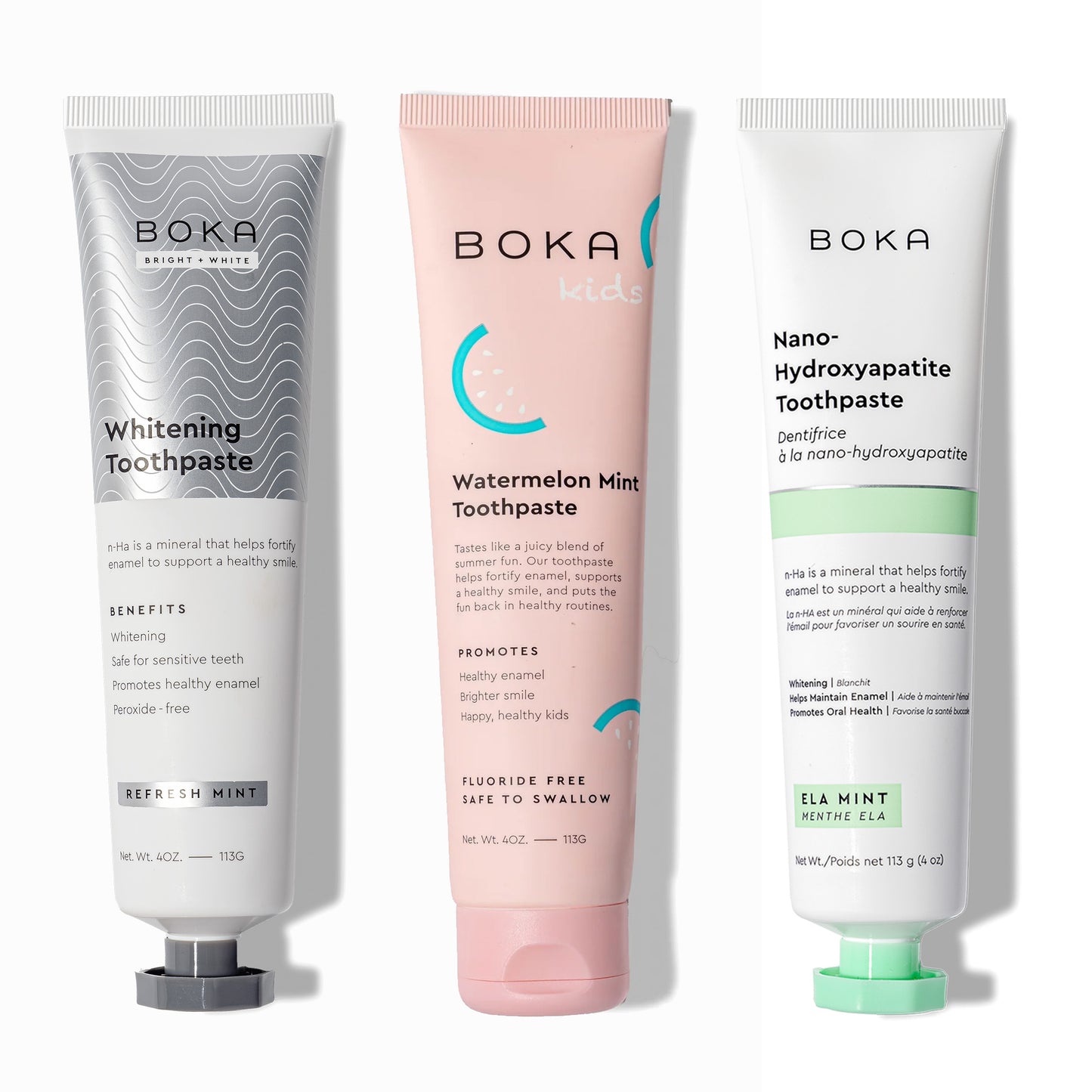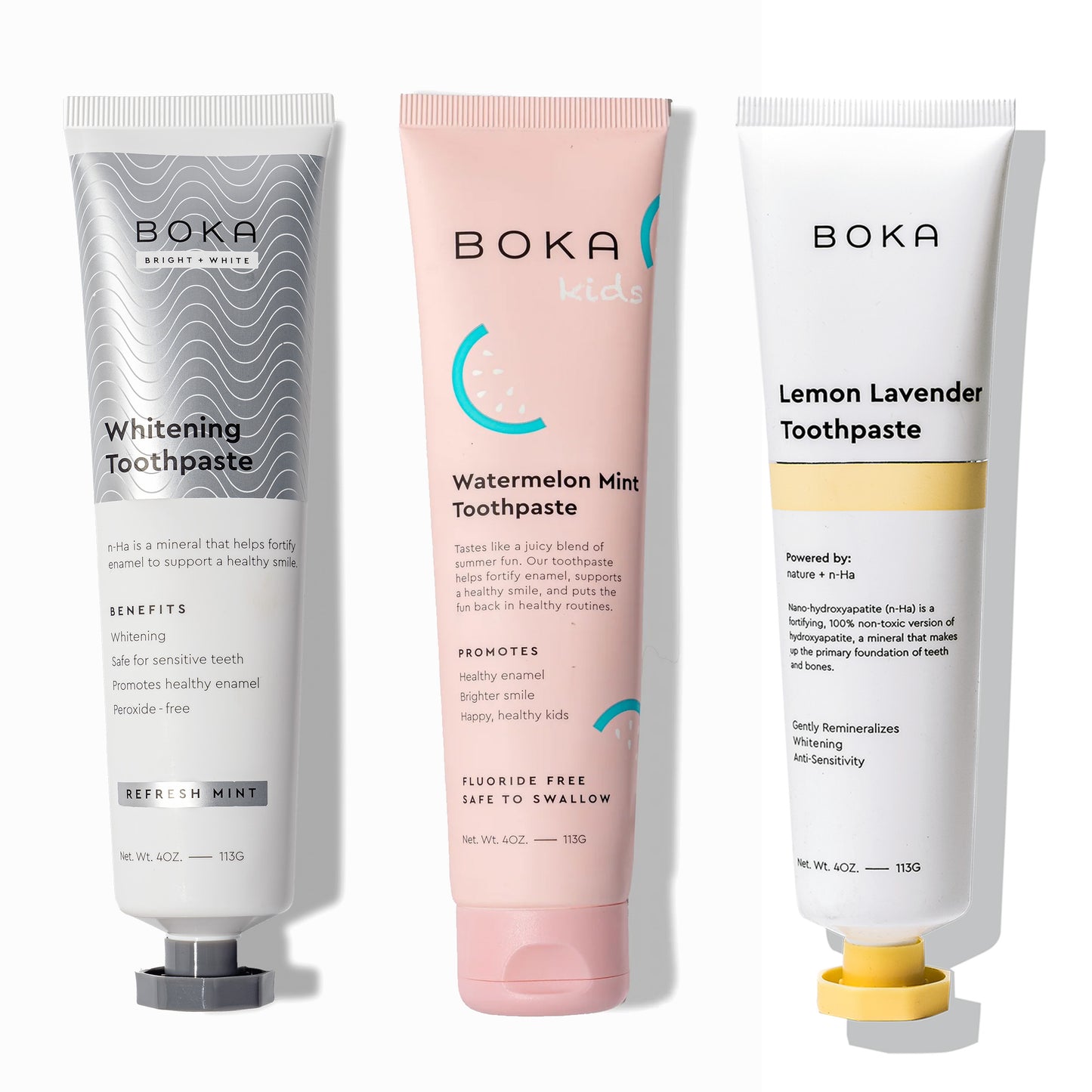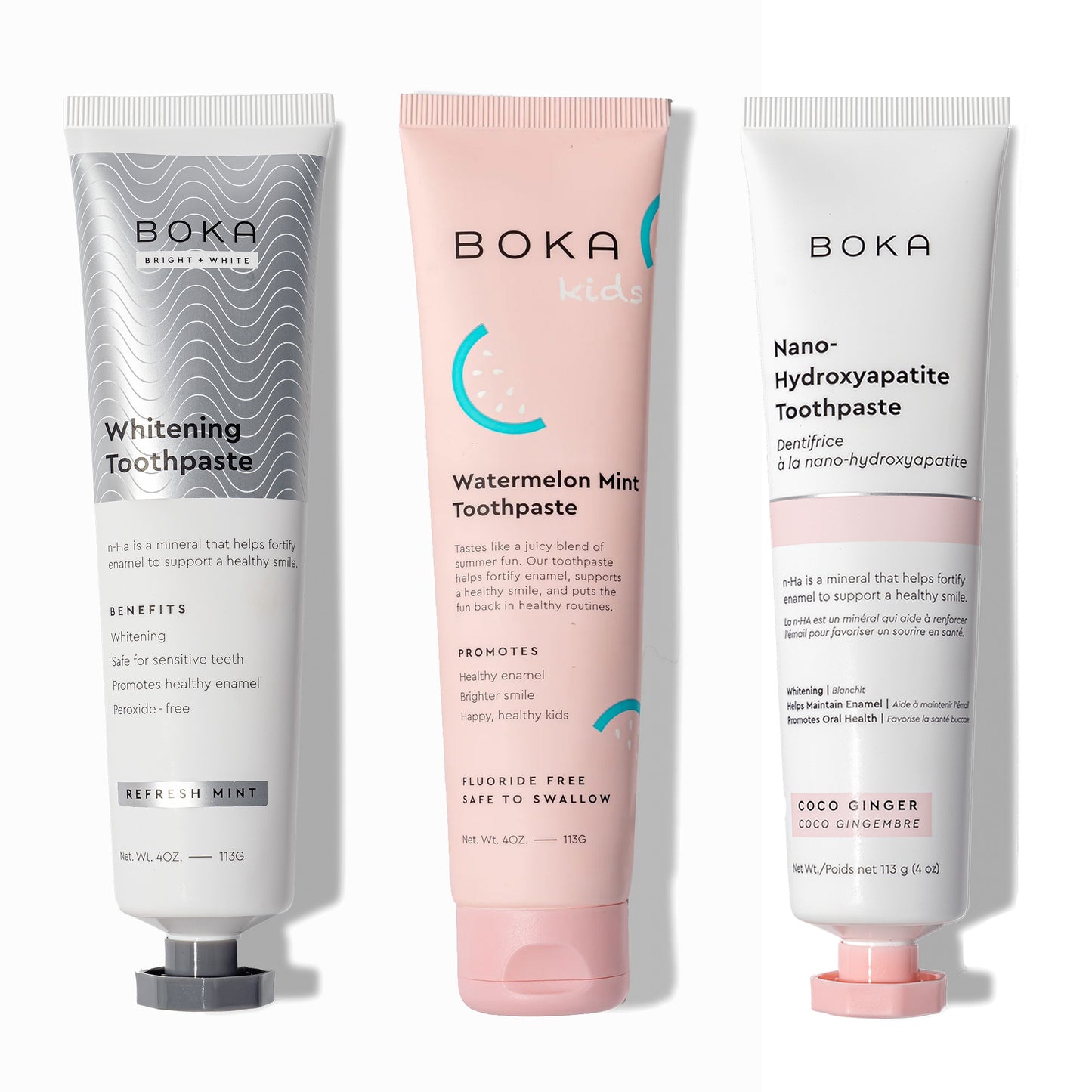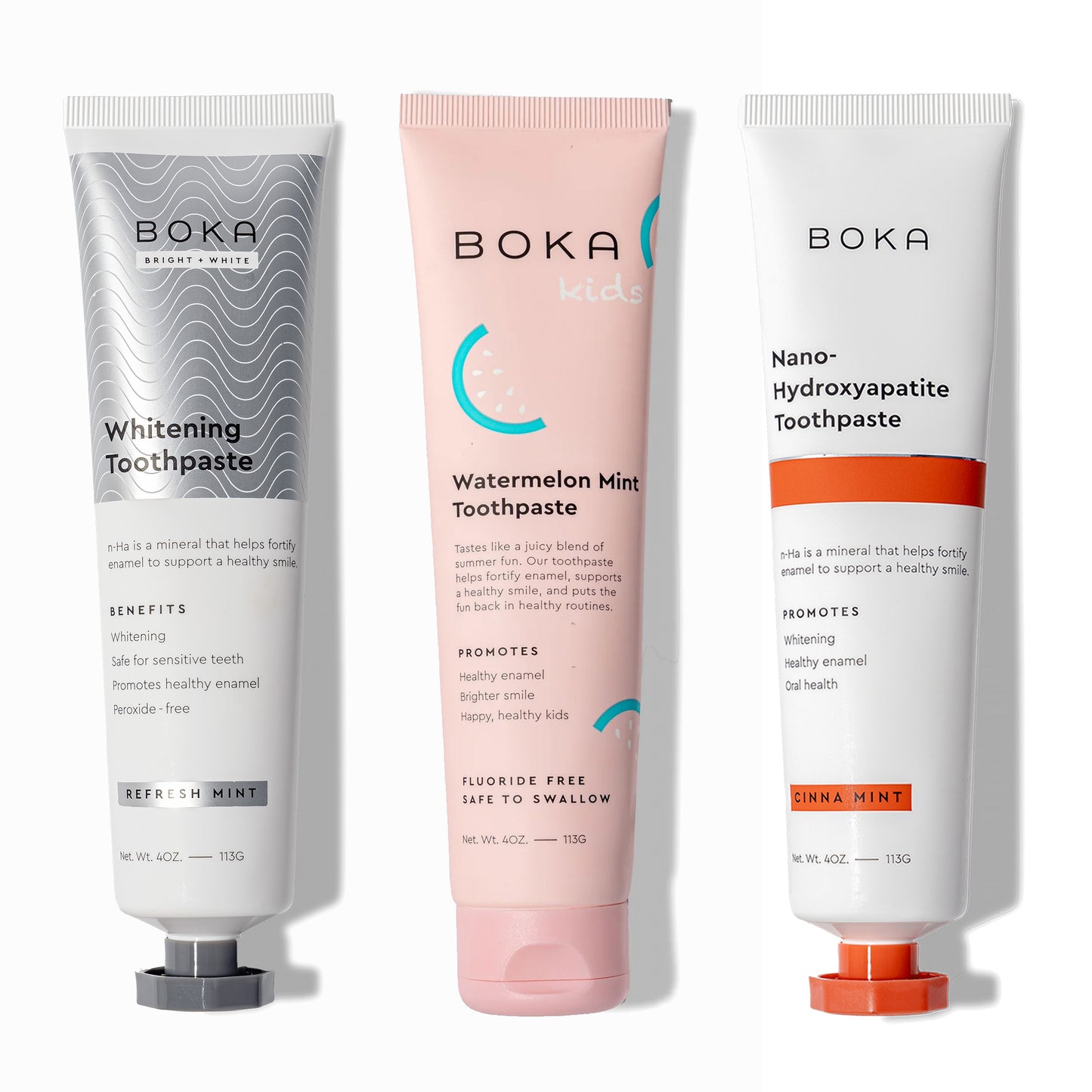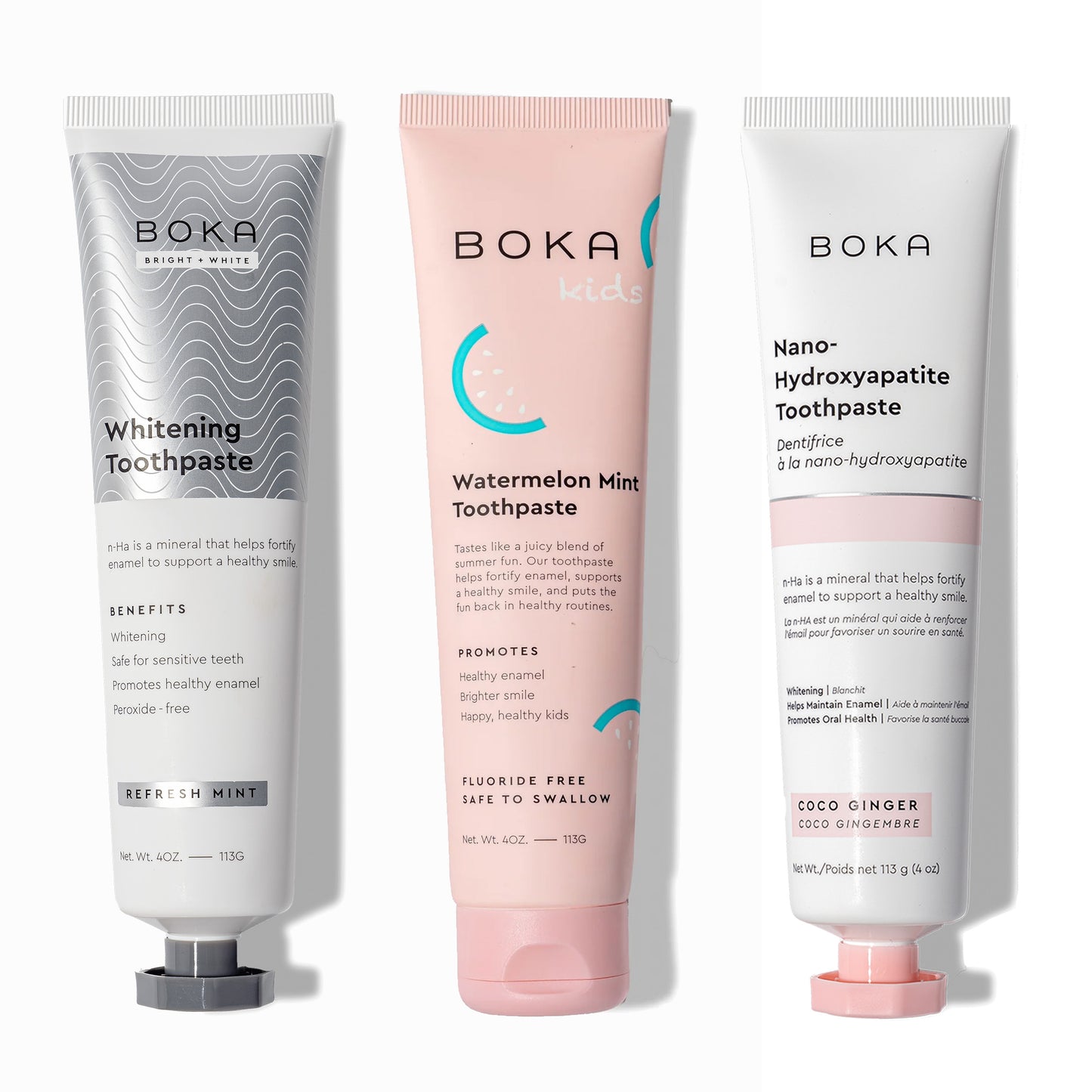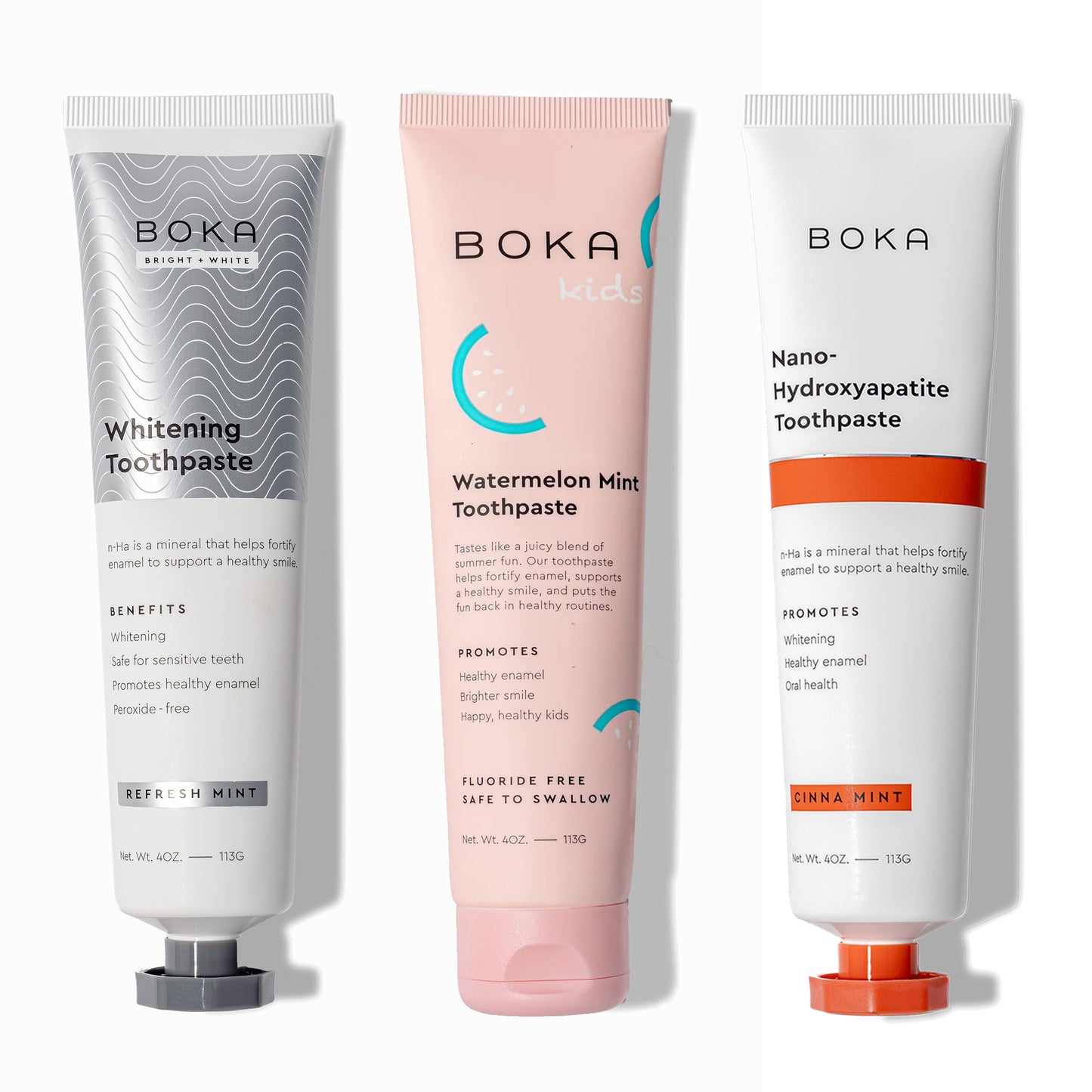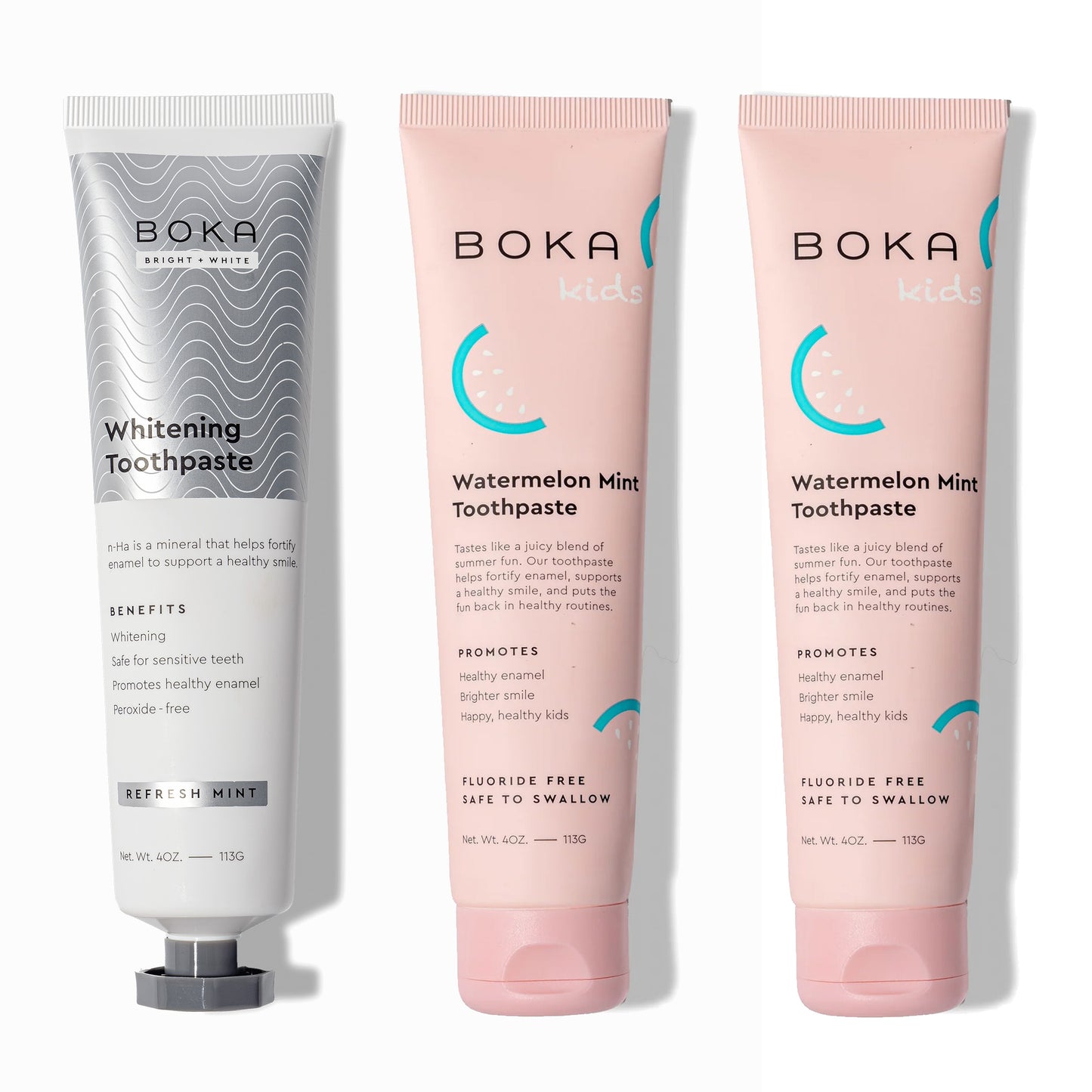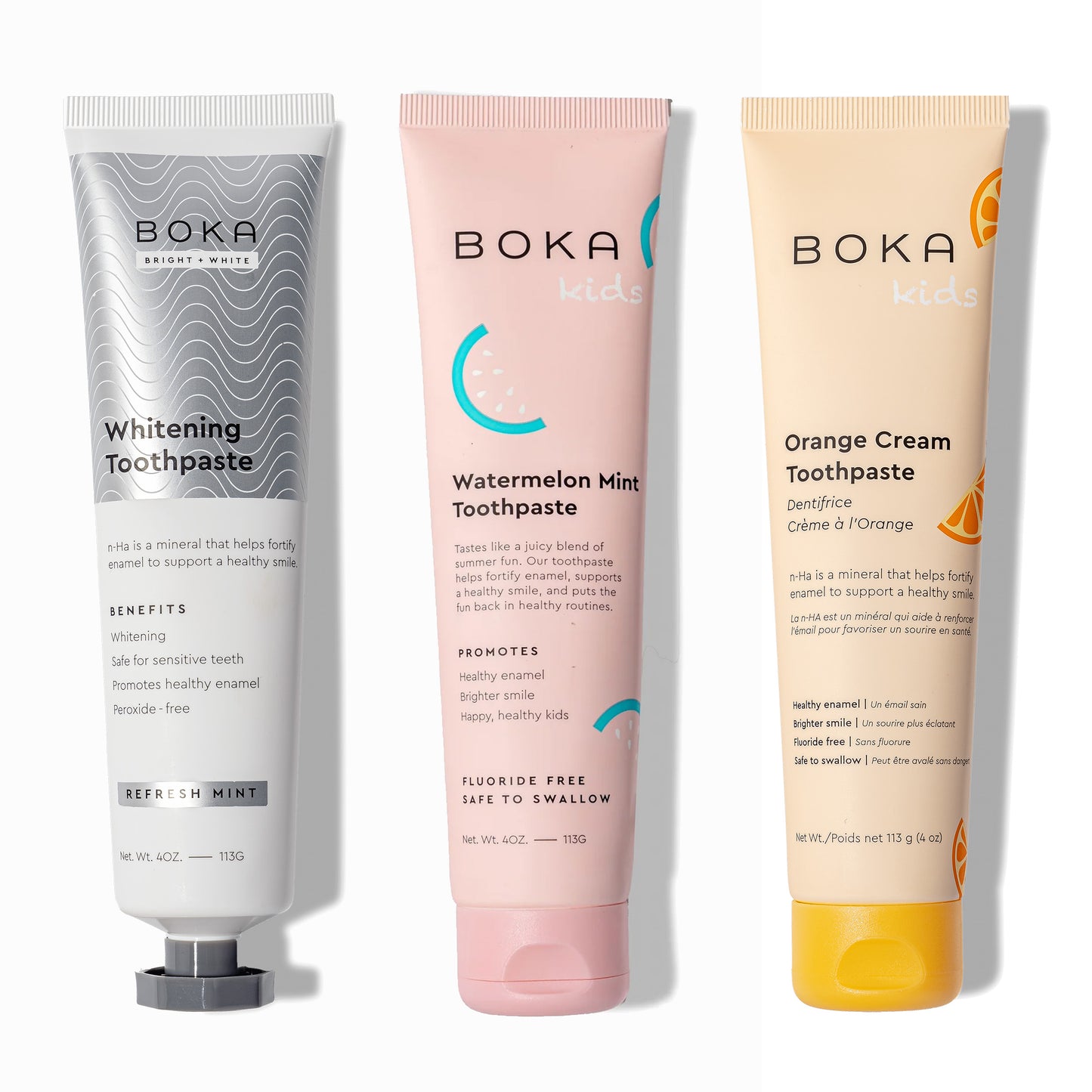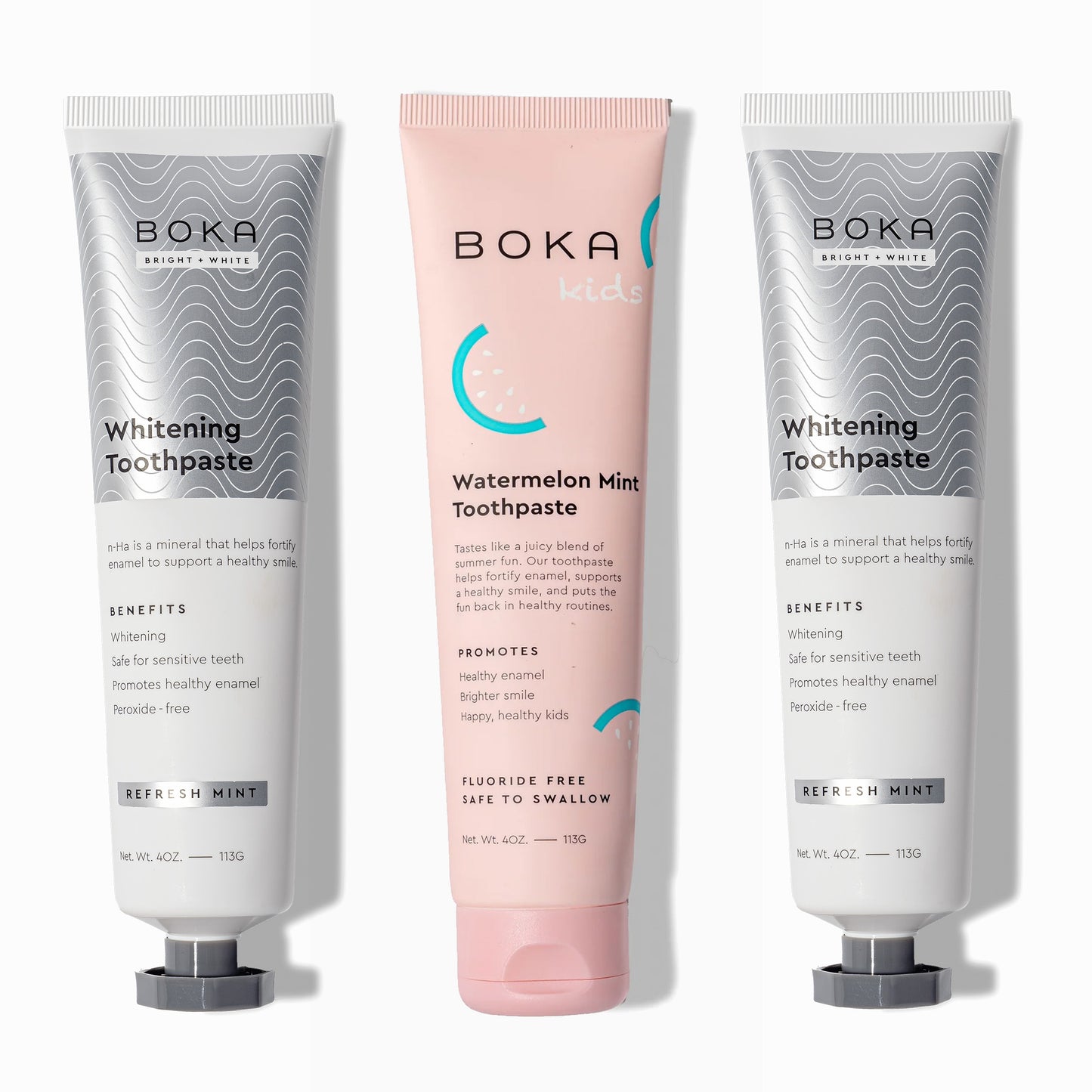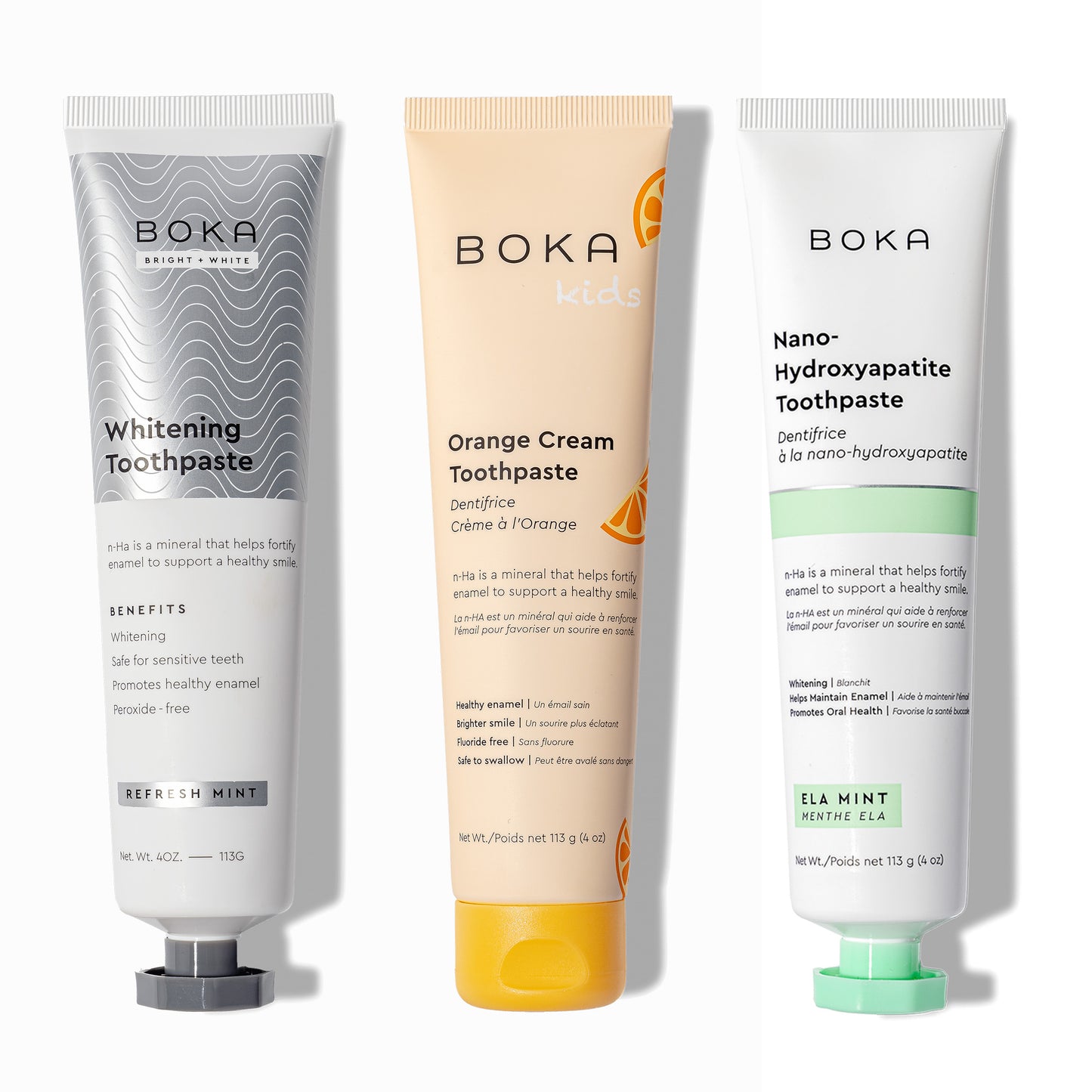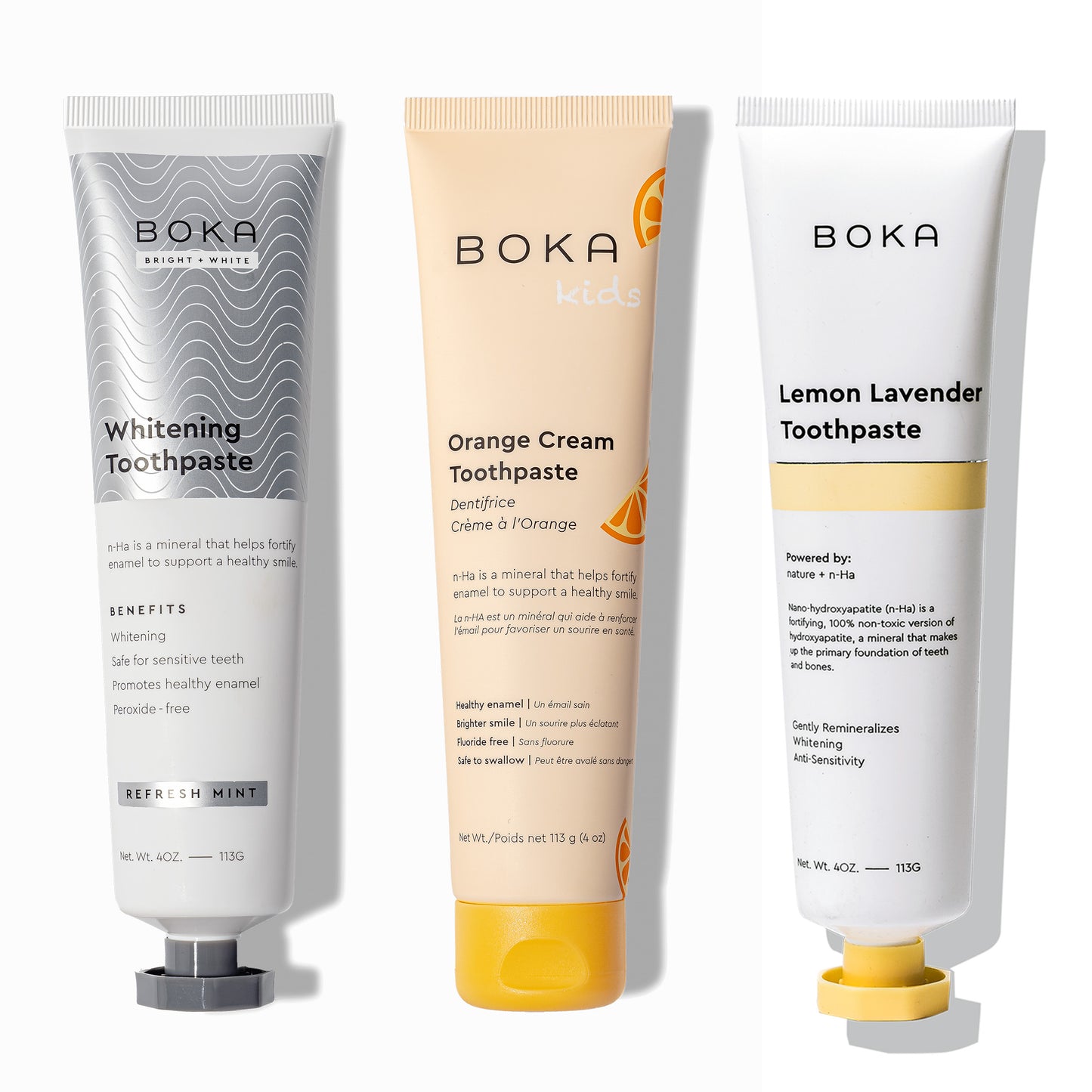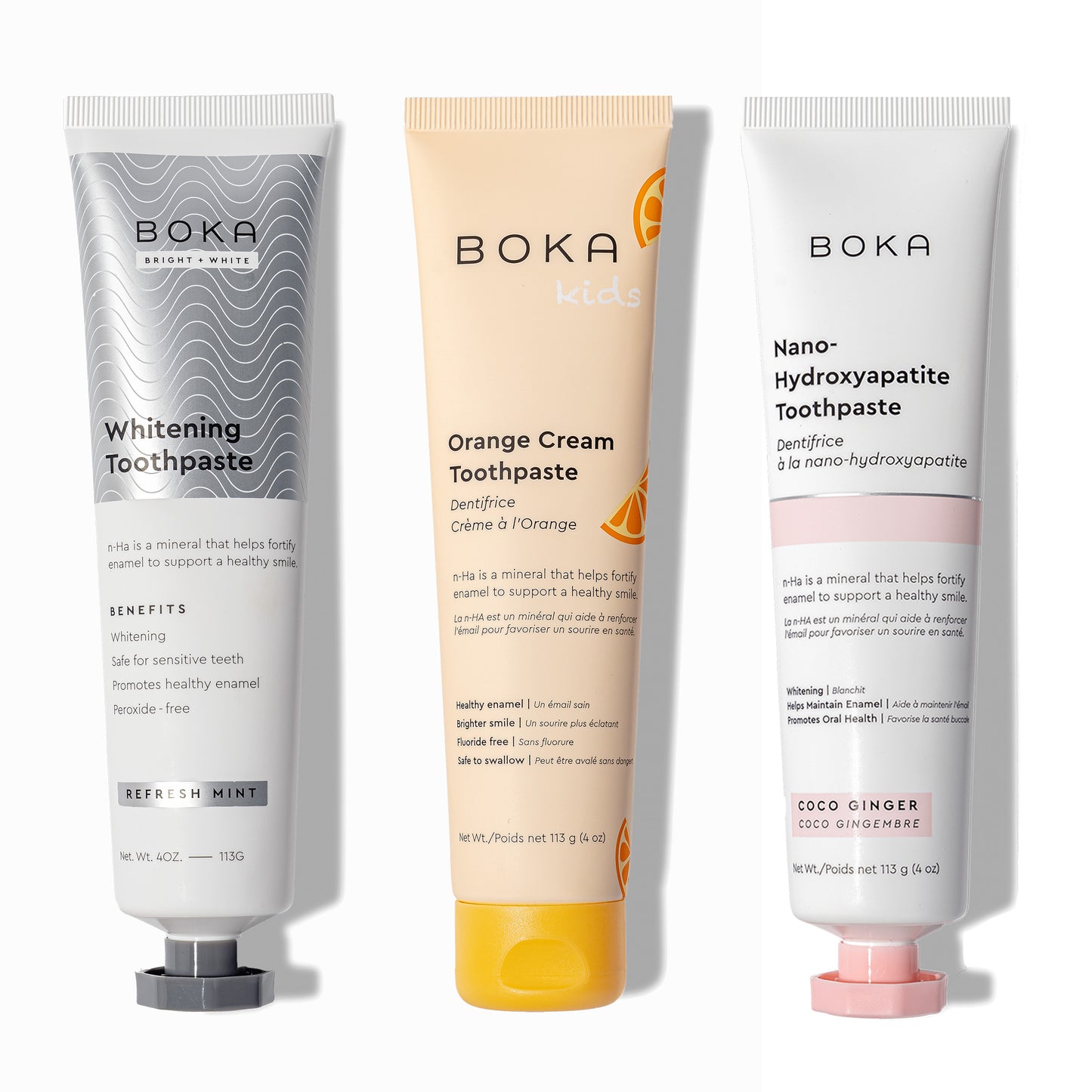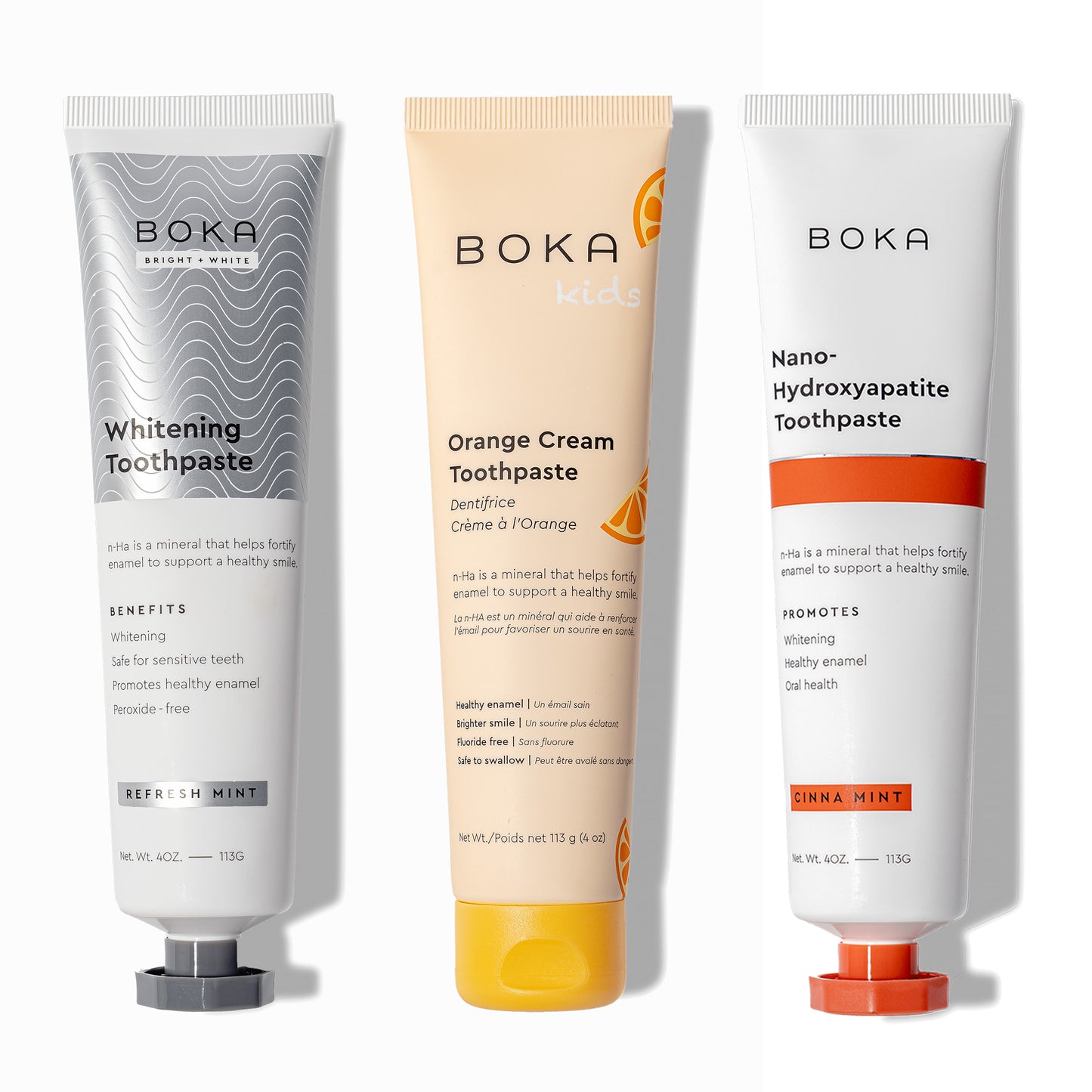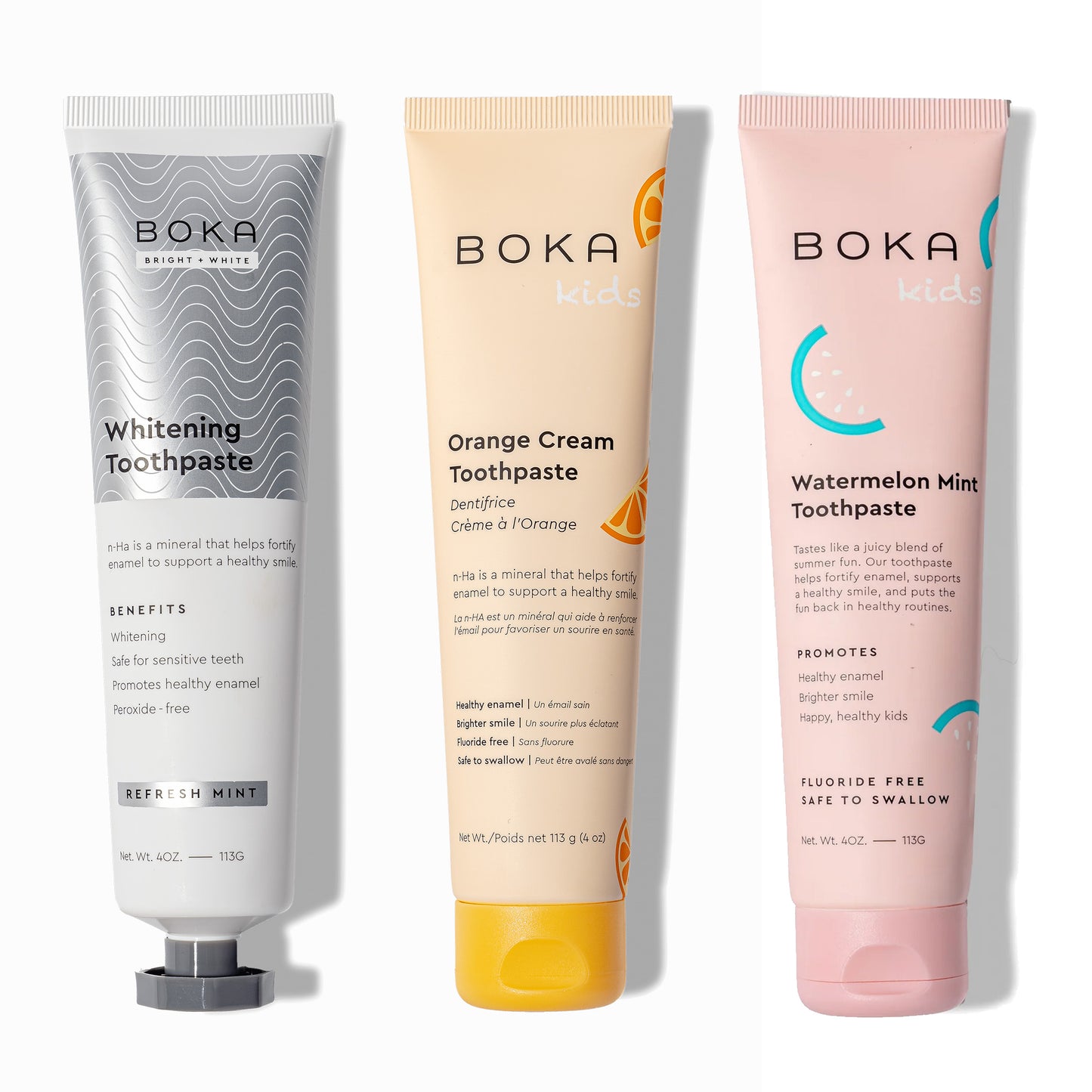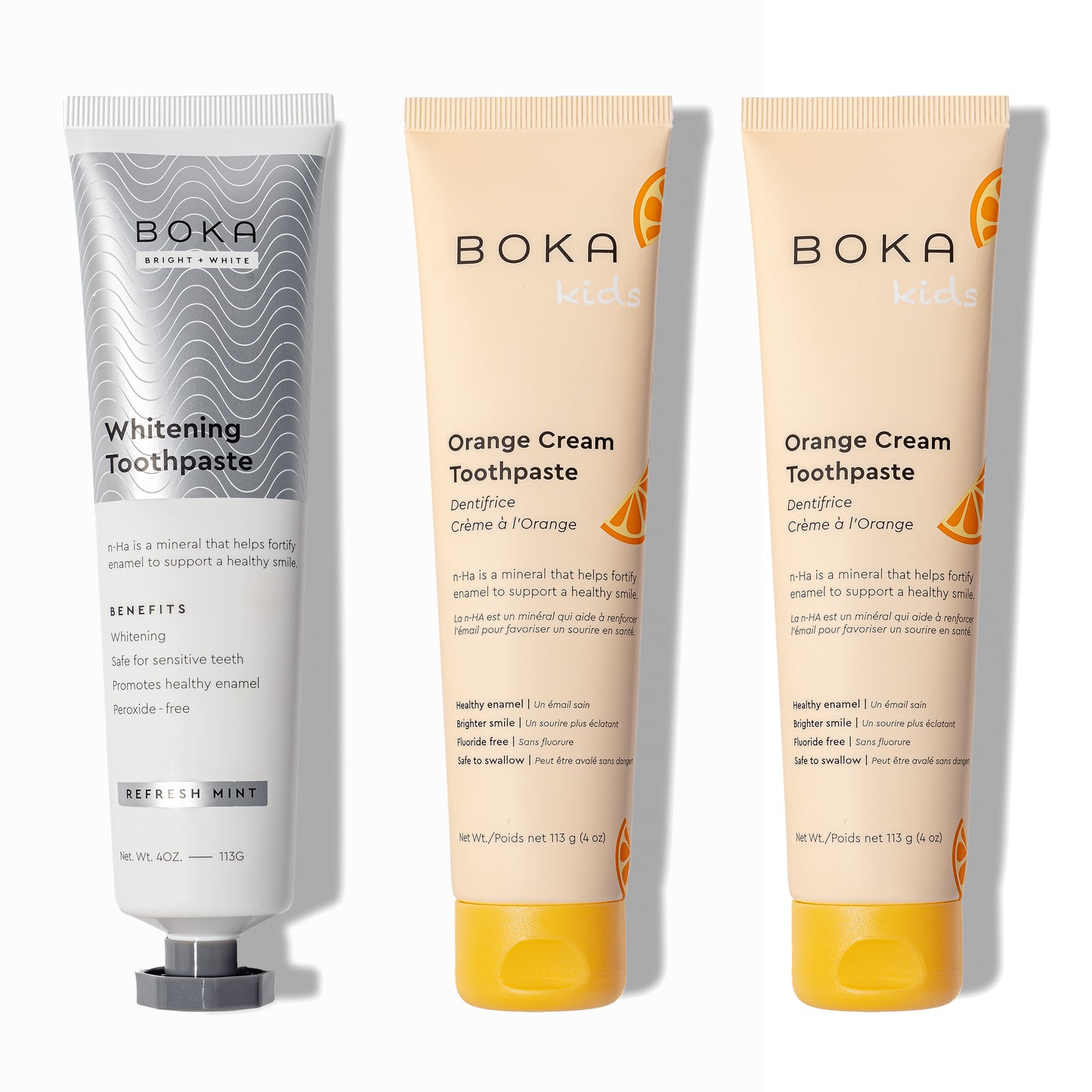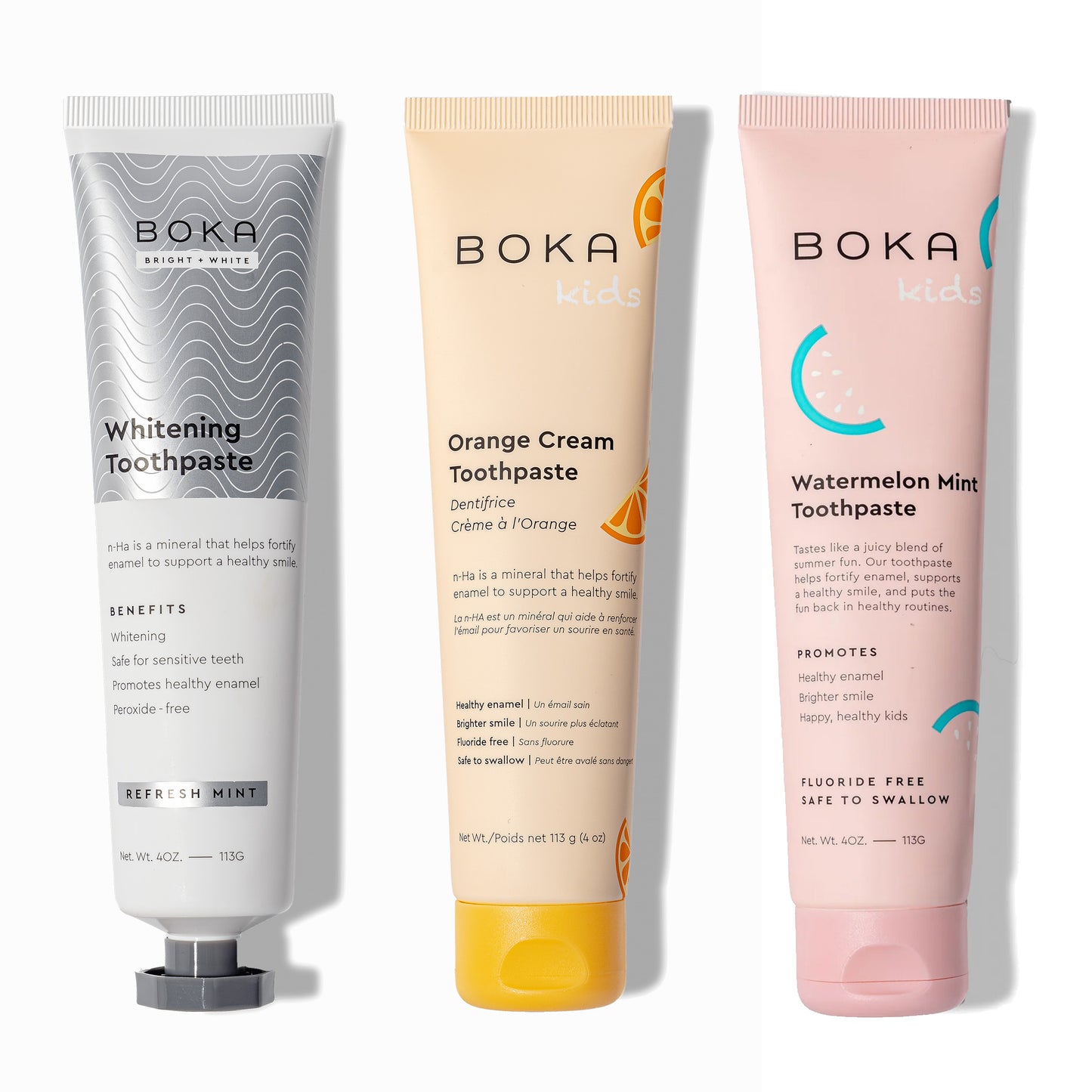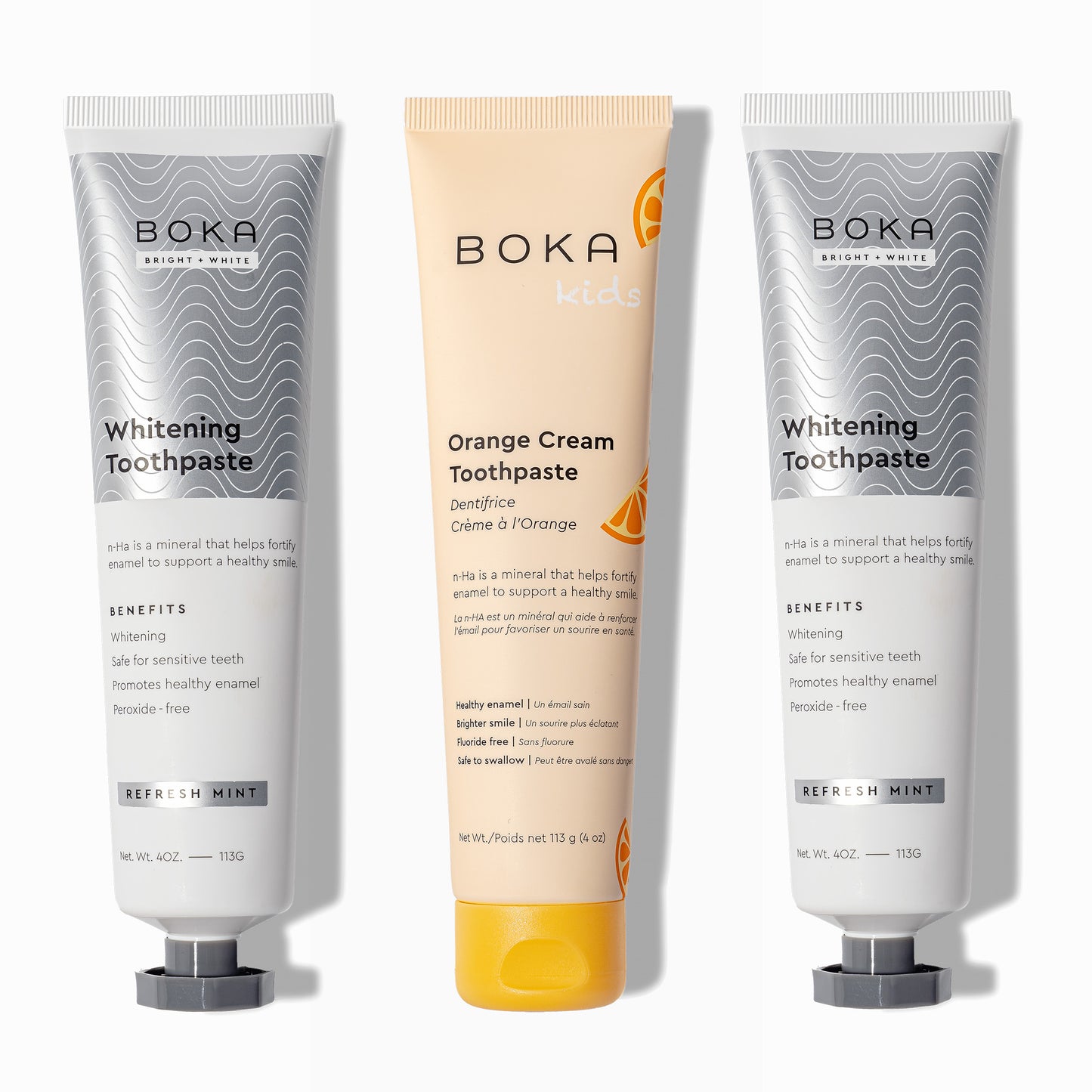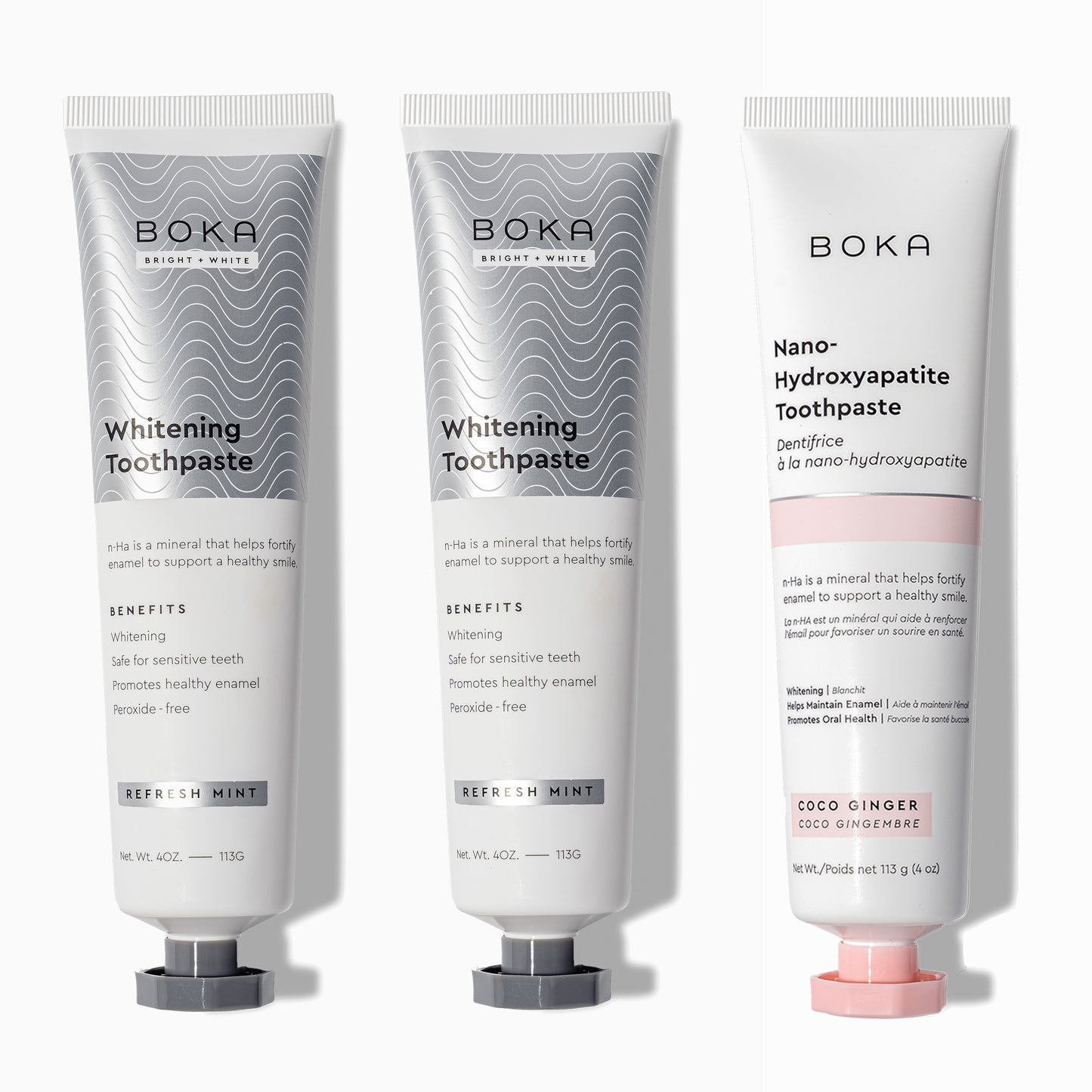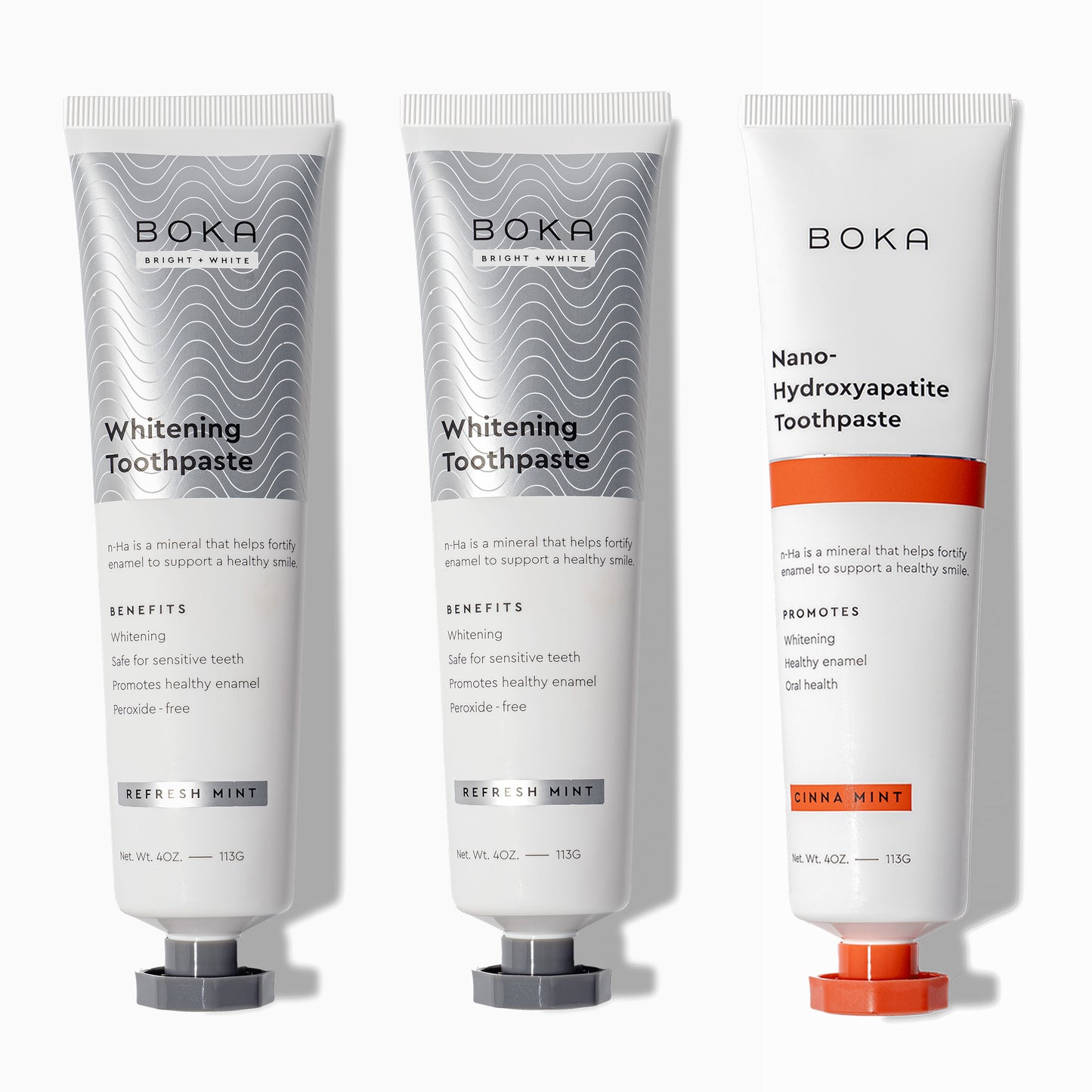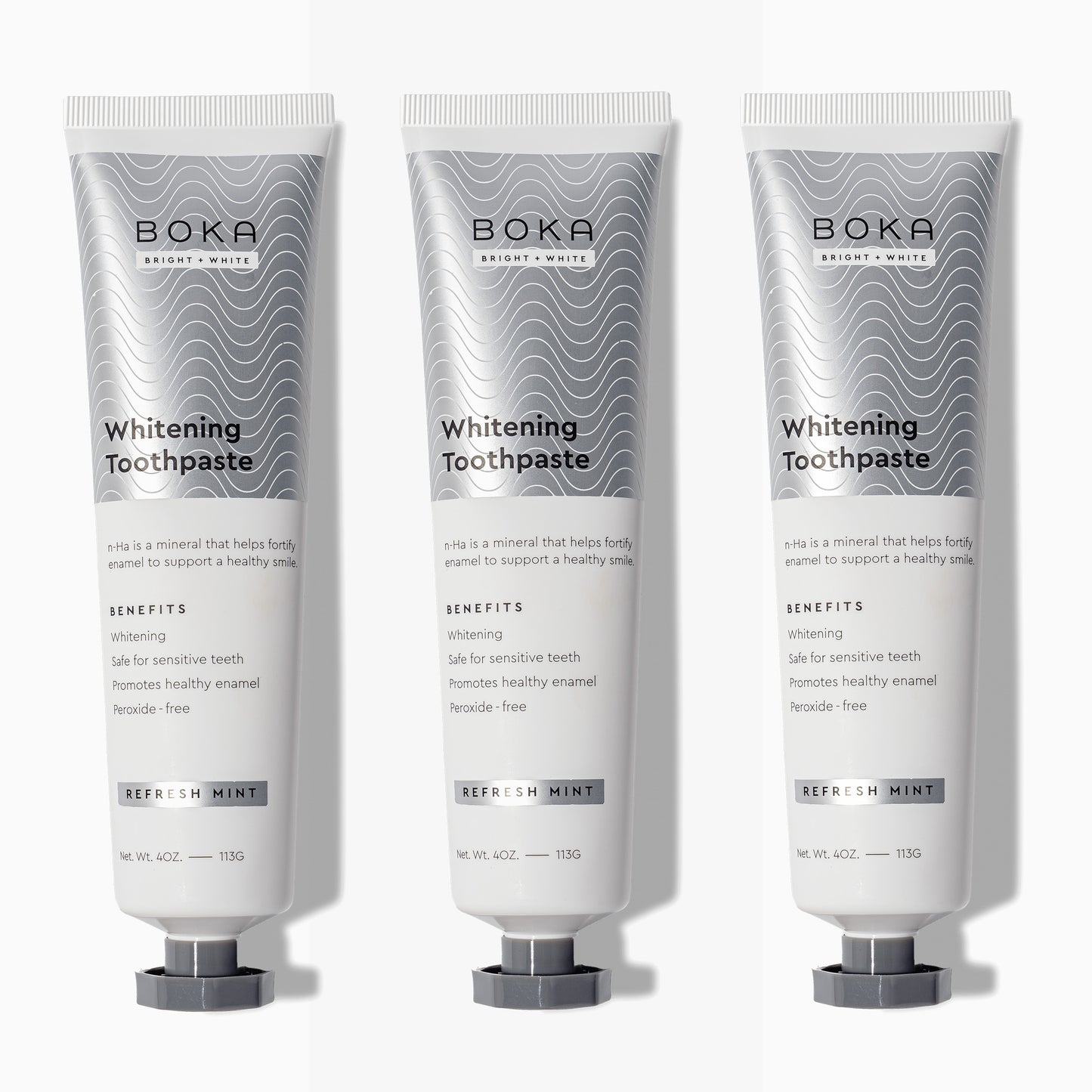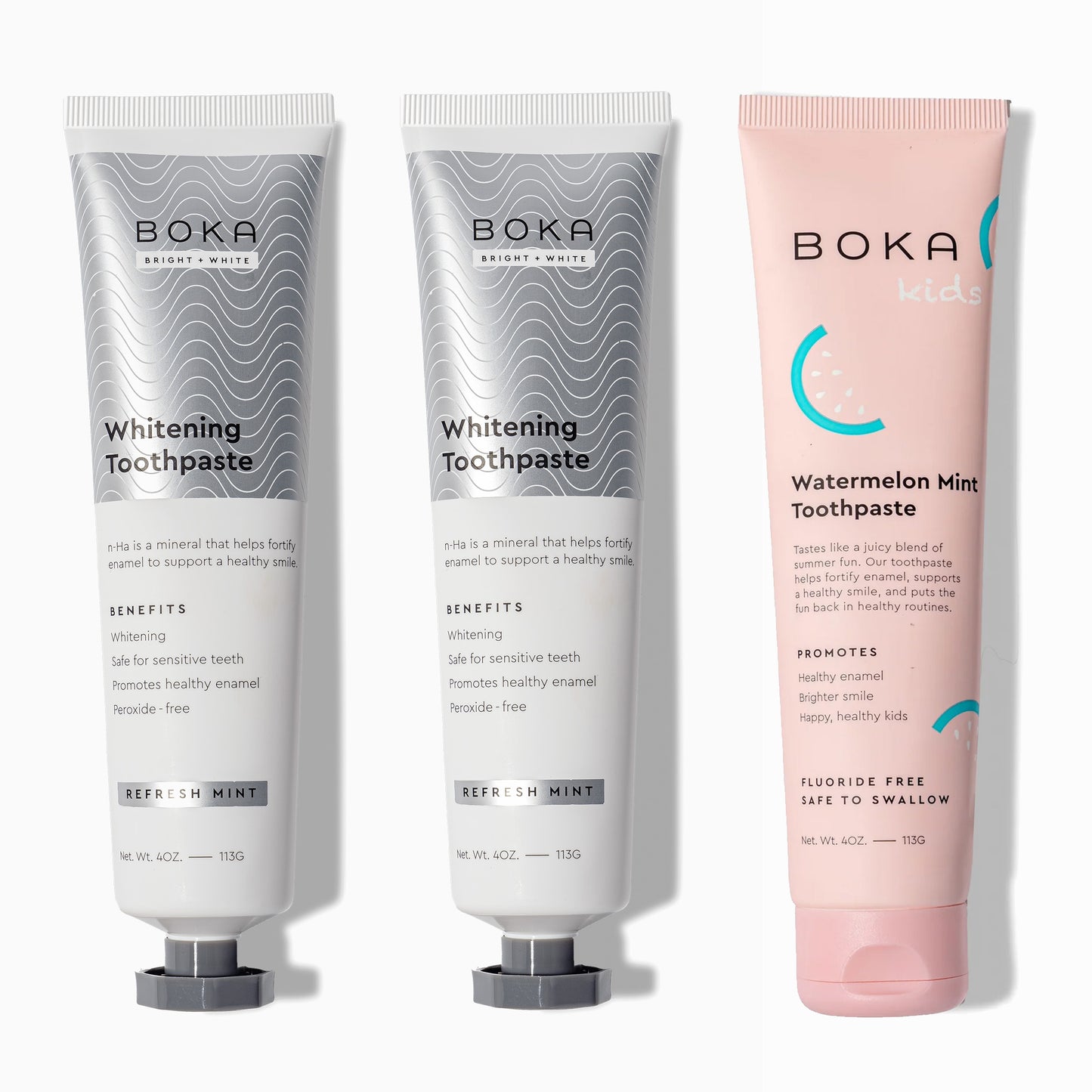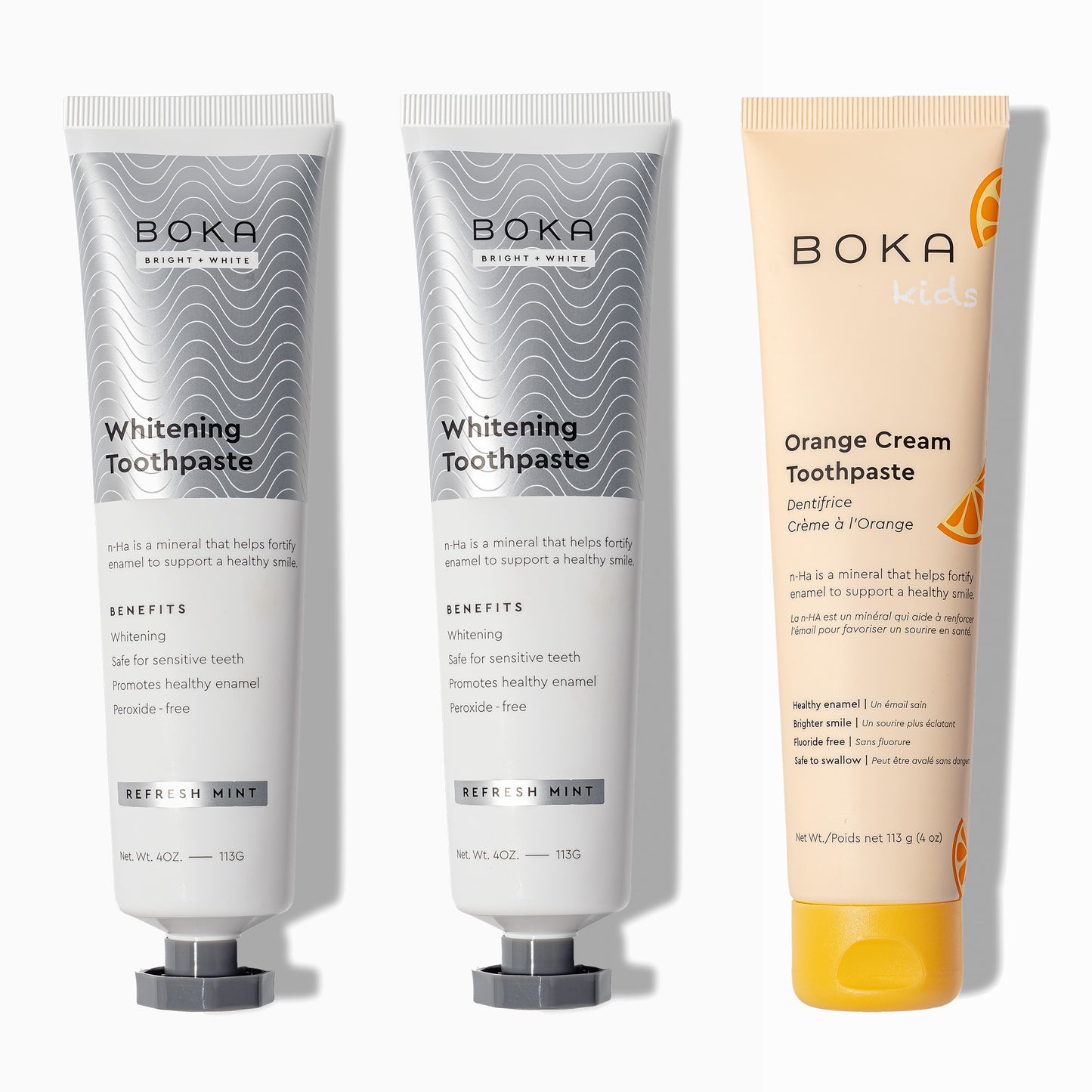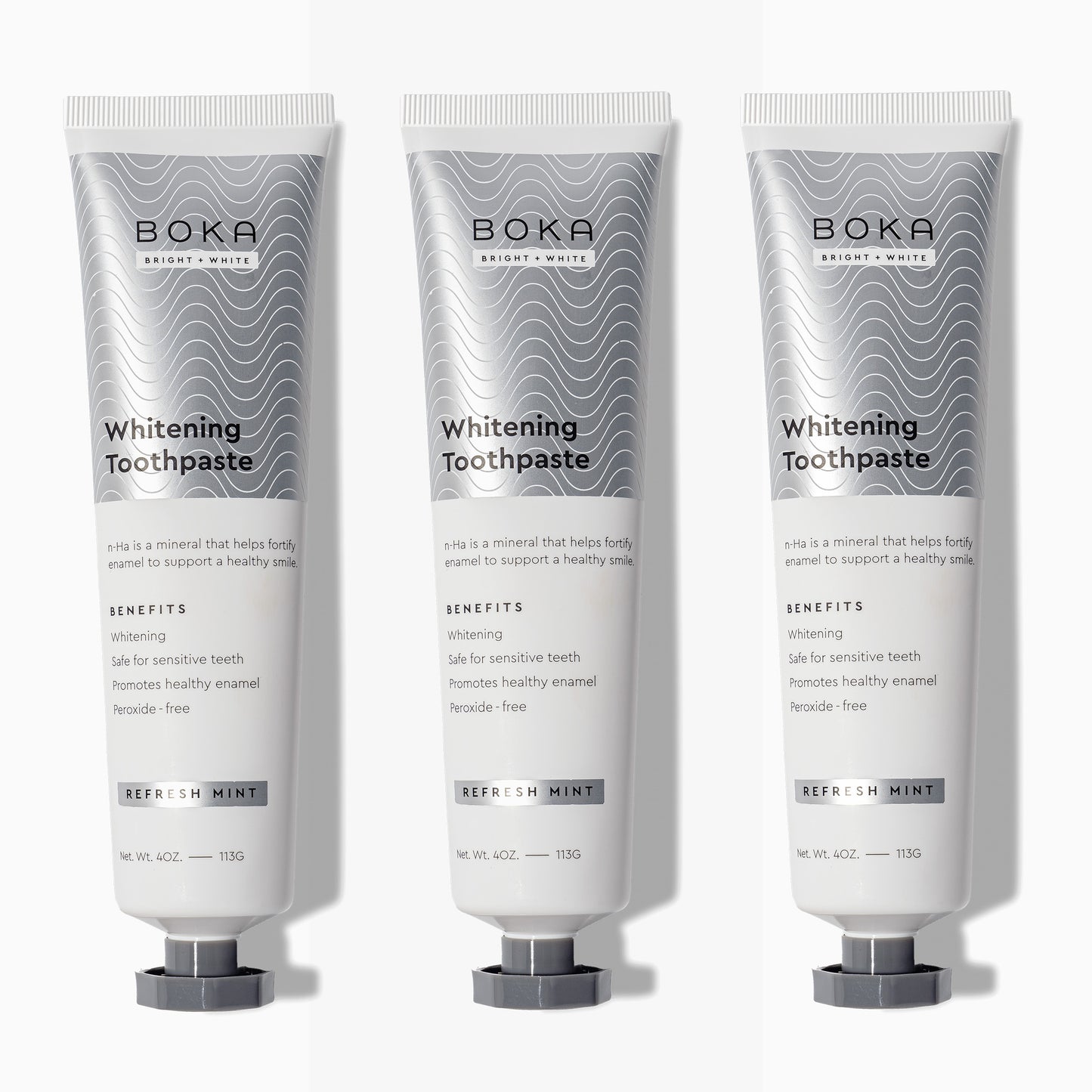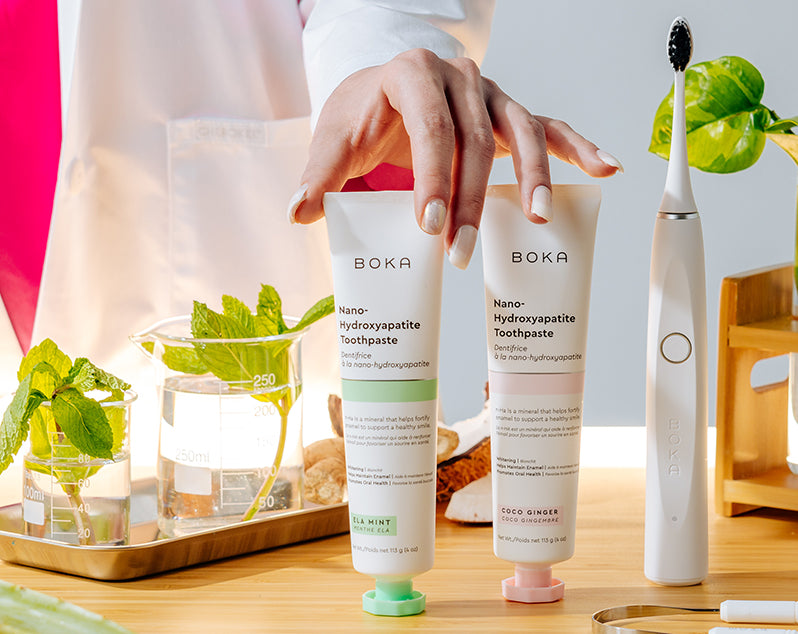 The power of n-Ha
Nano-hydroxyapatite (n-Ha) is a form of calcium that makes up 97% of your tooth enamel and 70% of your dentin. Because it comprises the primary foundation of teeth and bones, it's restorative for your smile.
First used by NASA astronauts in space, n-Ha rebuilds teeth without the toxins found in fluoride, making it safe to swallow. (And if it's good enough for space missions, it's good enough for us.)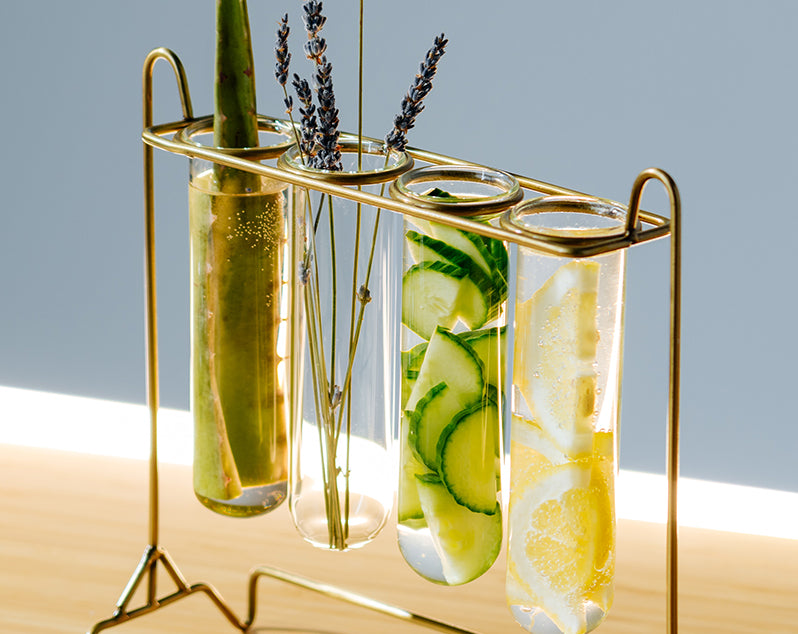 Add some flavor to your routine
Orange Cream

Sweet. Creamy. Citrusy. Fresh-peeled orange and vanilla combine into a creamsicle dream.
Watermelon Mint

Fruity. Refreshing. Invigorating. A flavor that keeps summer in season forever.
Ela Mint

Cool. Refreshing. Invigorating. A classic mint flavor that's anything but ordinary.
Coco Ginger

Warm. Soothing. Botanical. Subtle coconut mingles with zesty ginger & notes of chamomile.
Lemon Lavender

Sweet. Fresh. Floral. Vibrant, citrusy lemon dances with hints of calming lavender.
Cinna Mint

Spicy. Icy. Energizing. Hot cinnamon swirls with a touch of cool peppermint.