1 or 2 Express Glow Whitening Pens, Up to 36 uses per pen
For touch-ups or total smile makeovers.
Brighten and whiten at home or on the go with our convenient Whitening Pen. Simply click to dispense the stain-busting whitening gel, then brush it onto your teeth anytime, anywhere – you might not even need a mirror! The pain-free formula is powered by Phthalimido-Peroxy-Caproic Acid (PAP) – a clinically studied, enamel-safe whitener that targets and eliminates compounds that cause teeth discoloration – and nano-Hydroxyapatite (n-Ha), which forms a protective barrier over teeth as you whiten. Up to 36 uses per pen. In a clinical study of 35 participants: 
Participants saw results of up to 10 shades whiter in just 7 days

9 out of 10 experienced zero gum or tooth sensitivity during use 

100% said the Whitening Pen was gentle, easy to apply, and did not cause irritation
View full details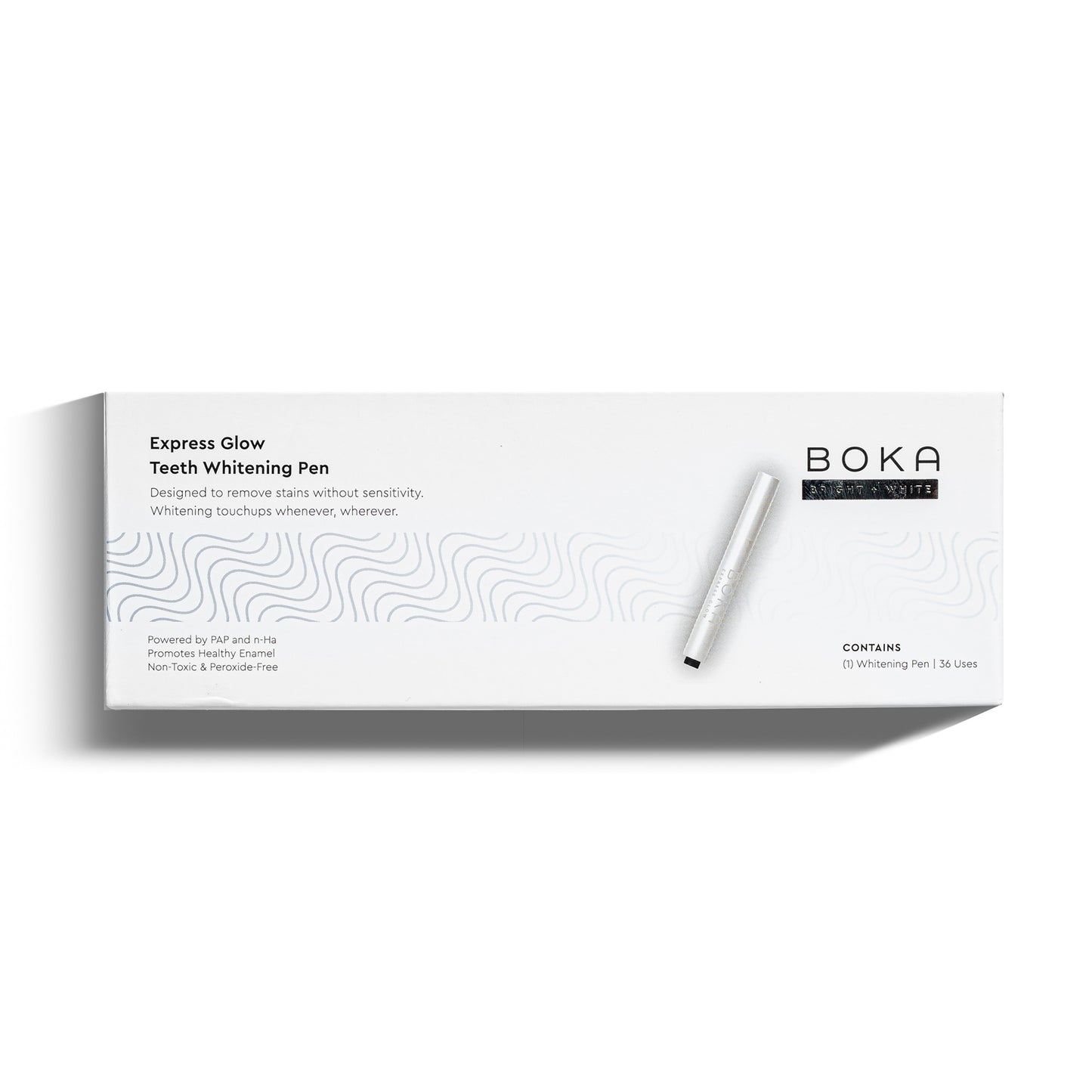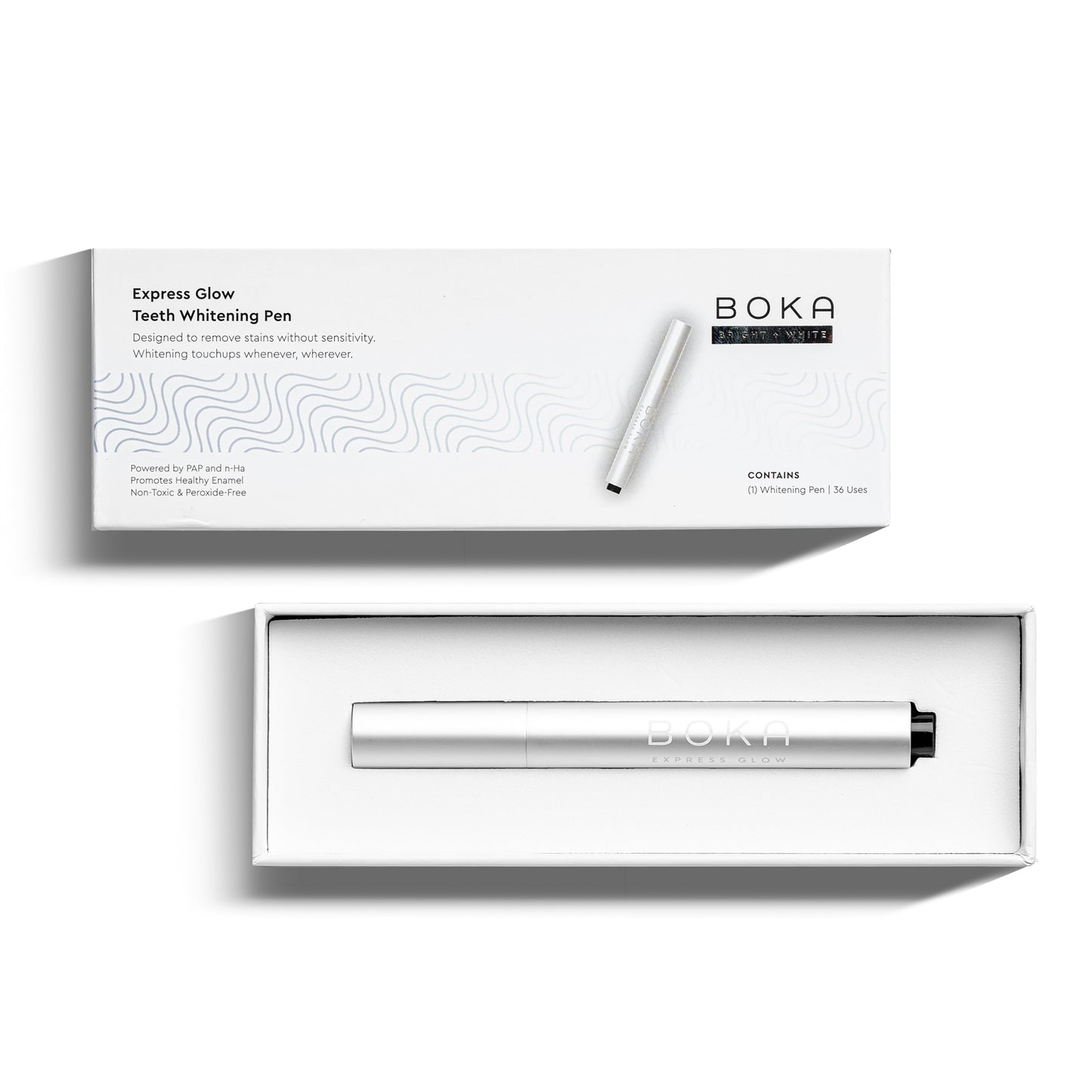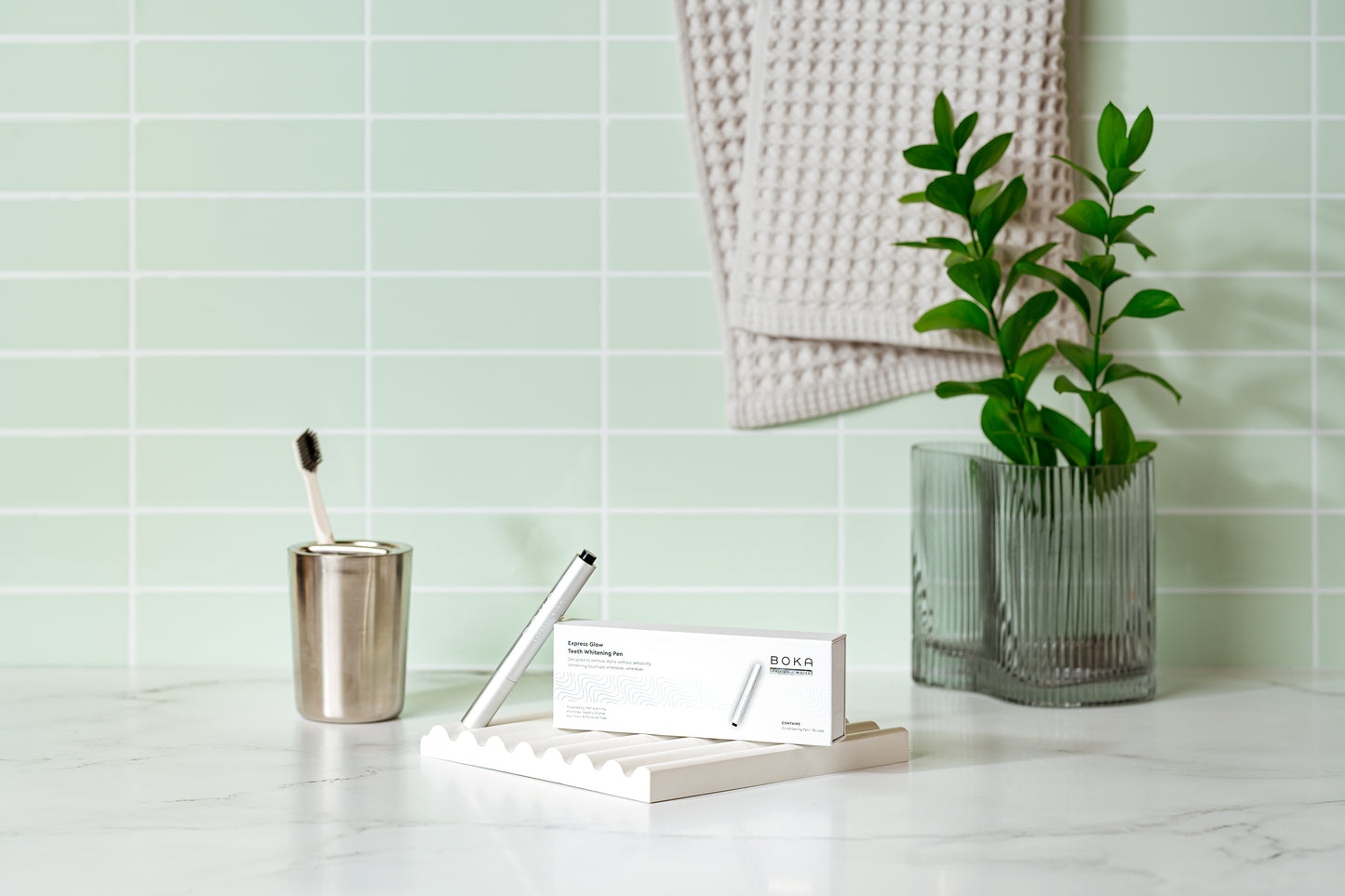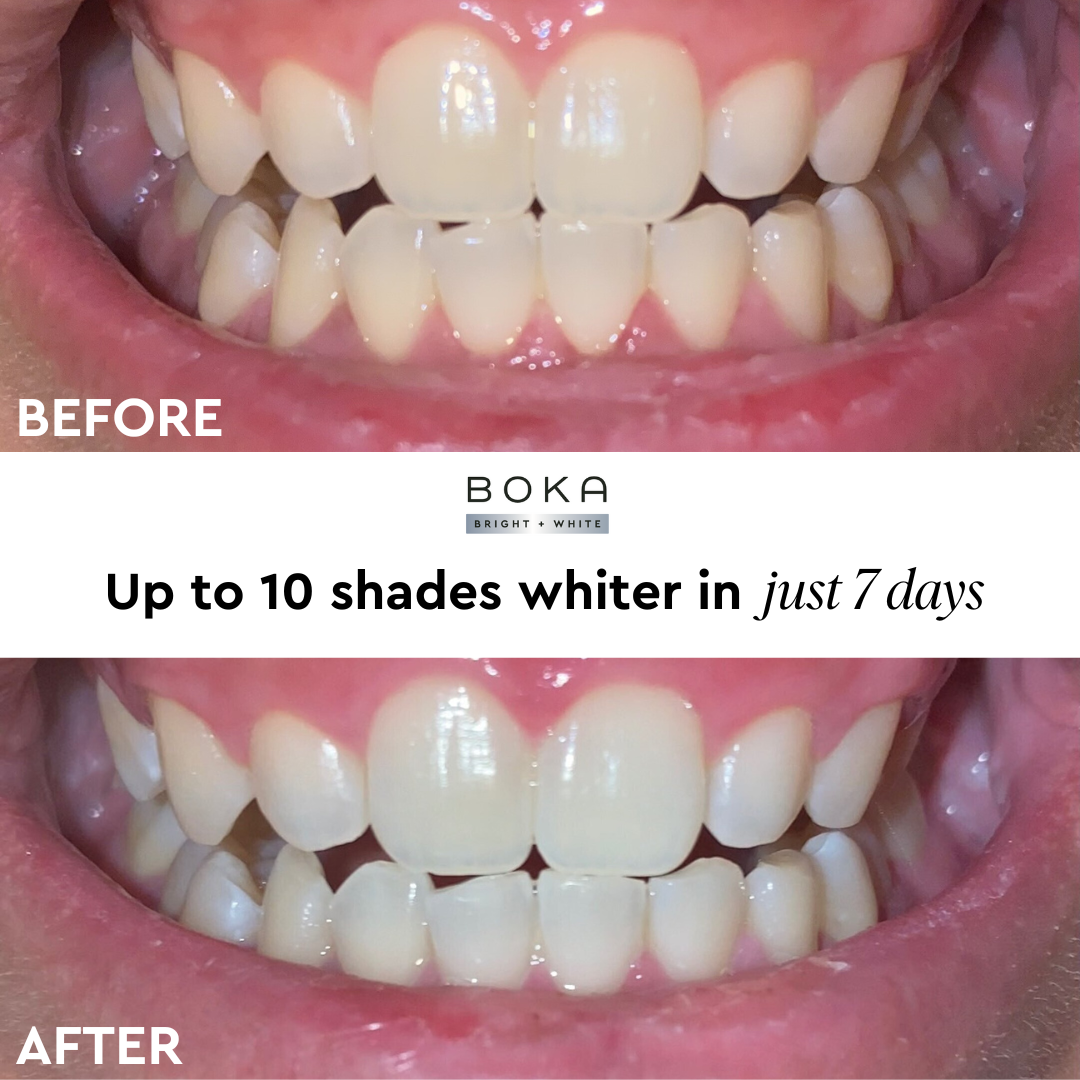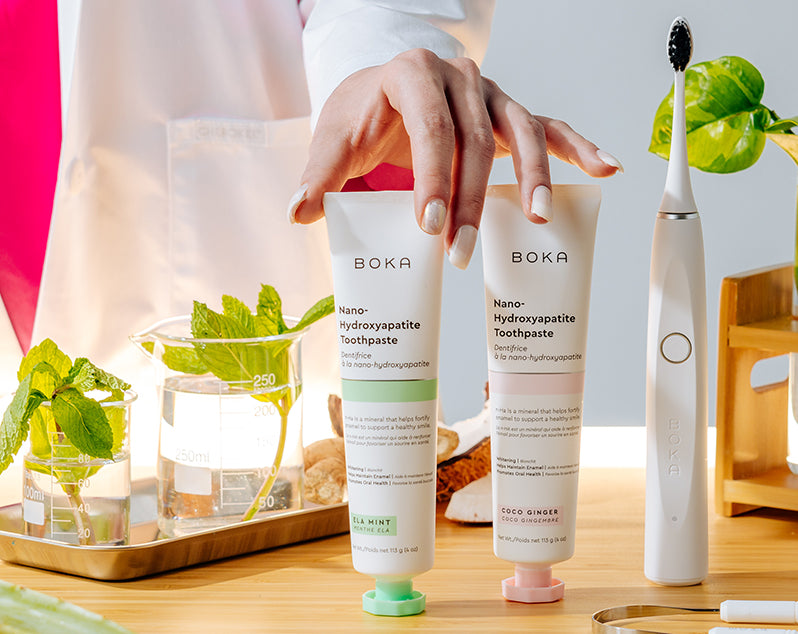 The power of n-Ha
Nano-hydroxyapatite (n-Ha) is a form of calcium that makes up 97% of your tooth enamel and 70% of your dentin. Because it comprises the primary foundation of teeth and bones, it's restorative for your smile.
First used by NASA astronauts in space, n-Ha rebuilds teeth without the toxins found in fluoride, making it safe to swallow. (And if it's good enough for space missions, it's good enough for us.)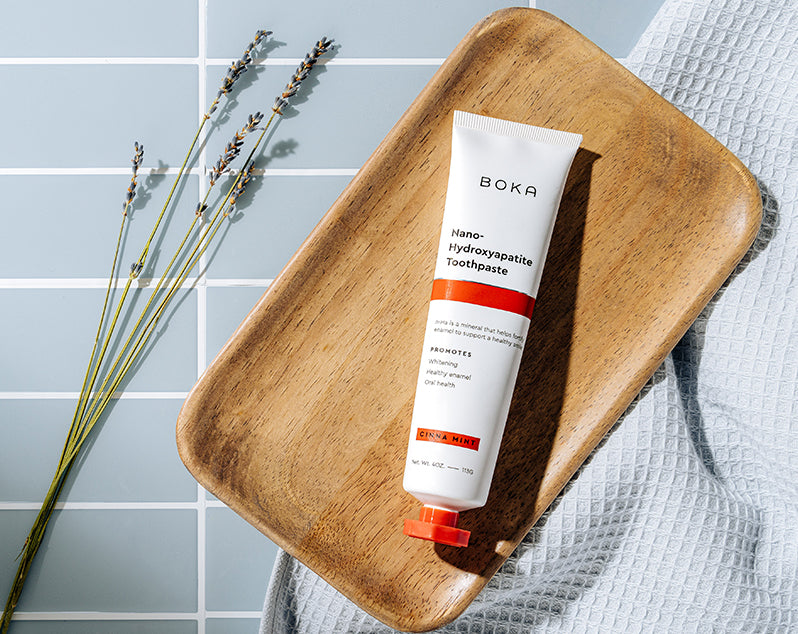 Our Science
Boka Toothpaste is unlike any other toothpaste, by design. It trades fluoride for nano-hydroxyapatite (n-Ha), an evolution in dentistry that's been a gold standard in Japan for over 40-years. n-Ha makes up the primary foundation of teeth and bones, meaning it's naturally restorative and helpful in reducing sensitivity. Plus, it's 100% biocompatible and non-toxic. We complement this powerful ingredient with soothing aloe vera, bacteria-fighting xylitol, antioxidant-rich green tea and refreshing mint. It's our way to address the "silent epidemic" in healthcare.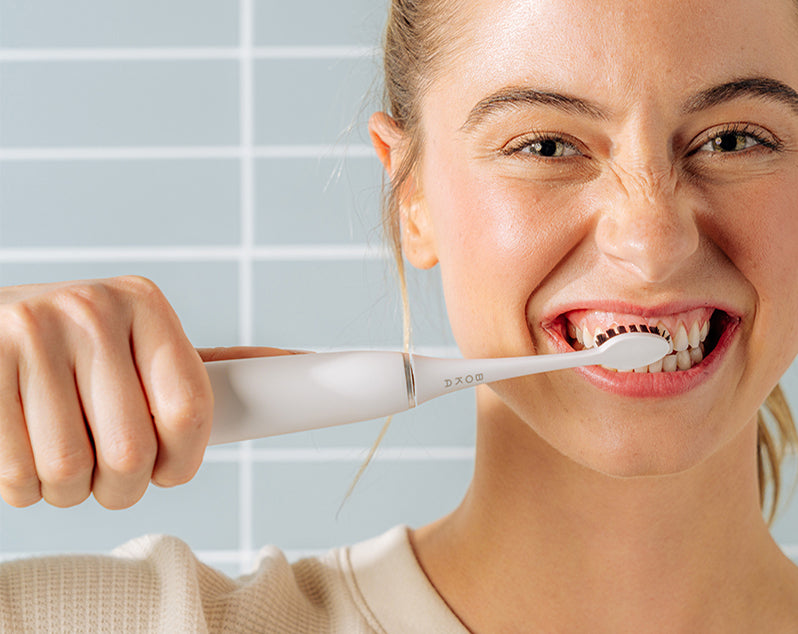 Express Glow Whitening Pens - Loved by many, many mouths.